Southern Charm
Thomas Ravenel TEARS Into Patricia Altschul, Calling Her A 'Despicable And Cruel Wh*re!'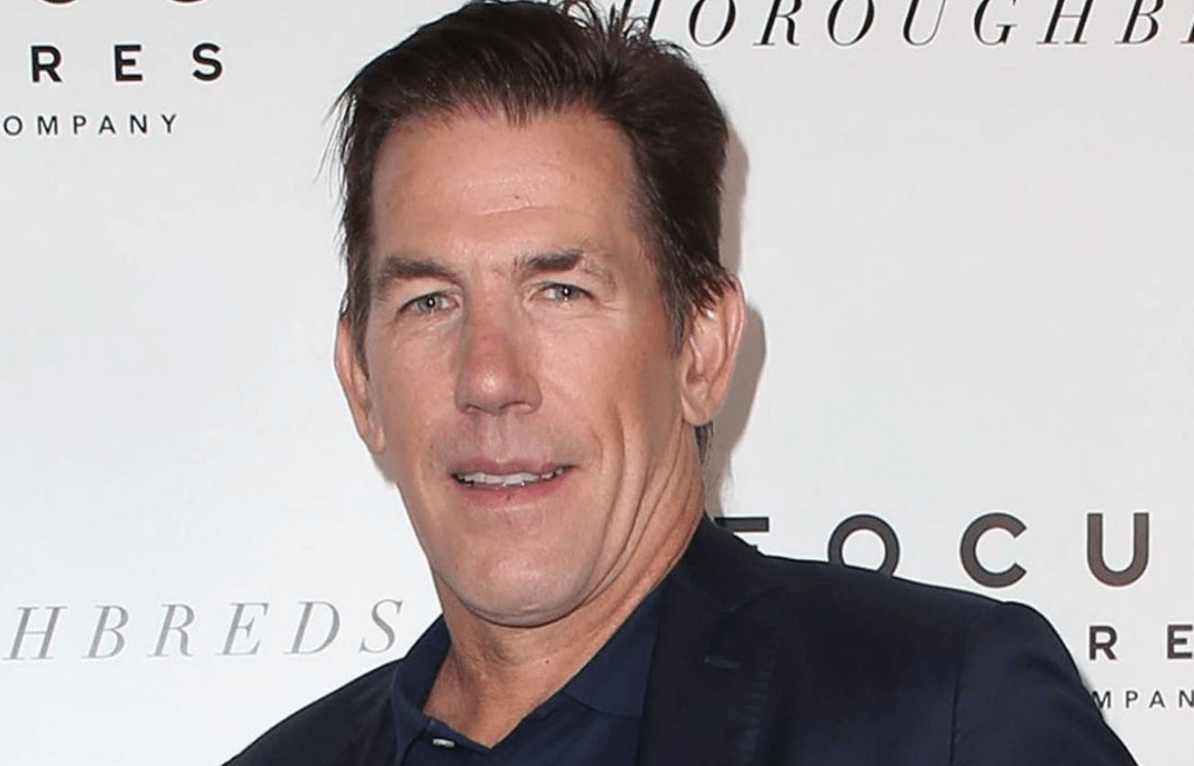 There's no holiday cheer between Southern Charm alum, Thomas Ravenel, and senior charmer, Patricia Altschul. 
Thomas came out swinging against the Southern Charm matriarch on Twitter last week, slamming his former co-star after posting a story about Patricia's feud with Austen Kroll. Viewers know that Patricia advised Austen's on-and-off girlfriend, Madison LeCroy, to move on from her messy romance and that Austen implied that Patricia's past marriages were about money, not true love.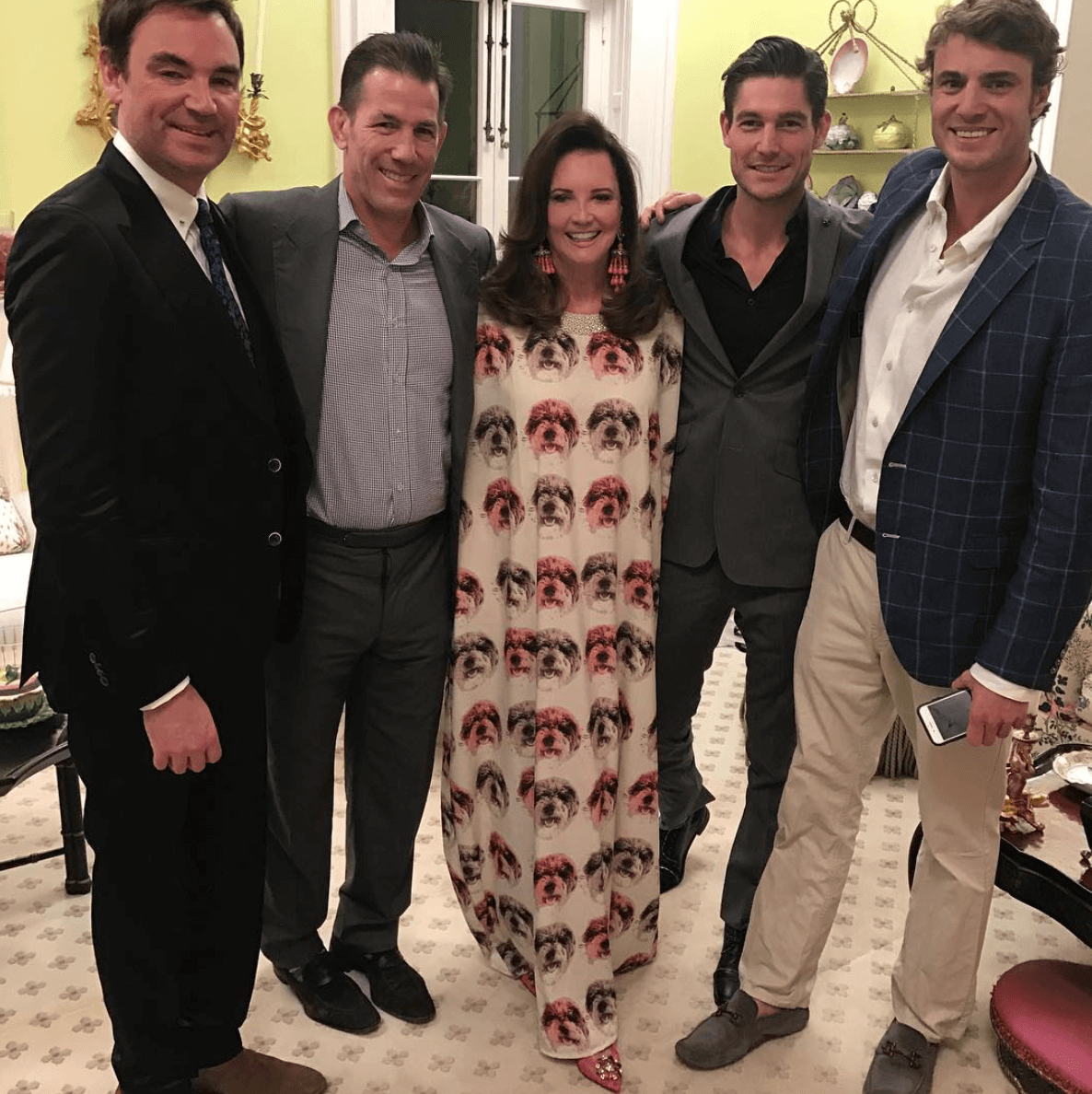 One Twitter user weighed in on Thomas' social media thrashing, writing—"She's [Patricia] ugly inside." Thomas confirmed the sentiment tweeting—"On a psychopathic level."

Another fan cosigned Thomas' blast, writing— "Have seen very few in this life that assume they are as important as Patricia seems to think of herself. Whores that marry well have existed since the beginning of time."
"A mean, vicious, vindictive whore to boot!!" Thomas responded.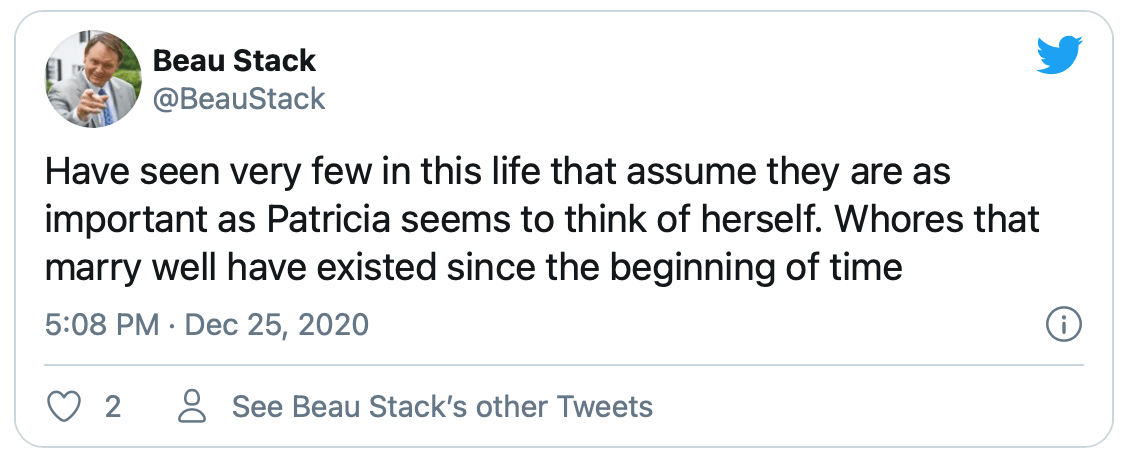 Another viewer weighed in on the Twitter drama, blasting the Bravo personality.   
 "The interesting thing is why she gets so much pleasure in injecting herself in the personal relationships of adults 1/3 her age," fired the viewer. 
"Pat is a despicable and cruel person, whose vanity, selfishness and lack of empathy for others drives her to heinous acts," Thomas added. 
Thomas responded to another follower who labeled Patricia "shady."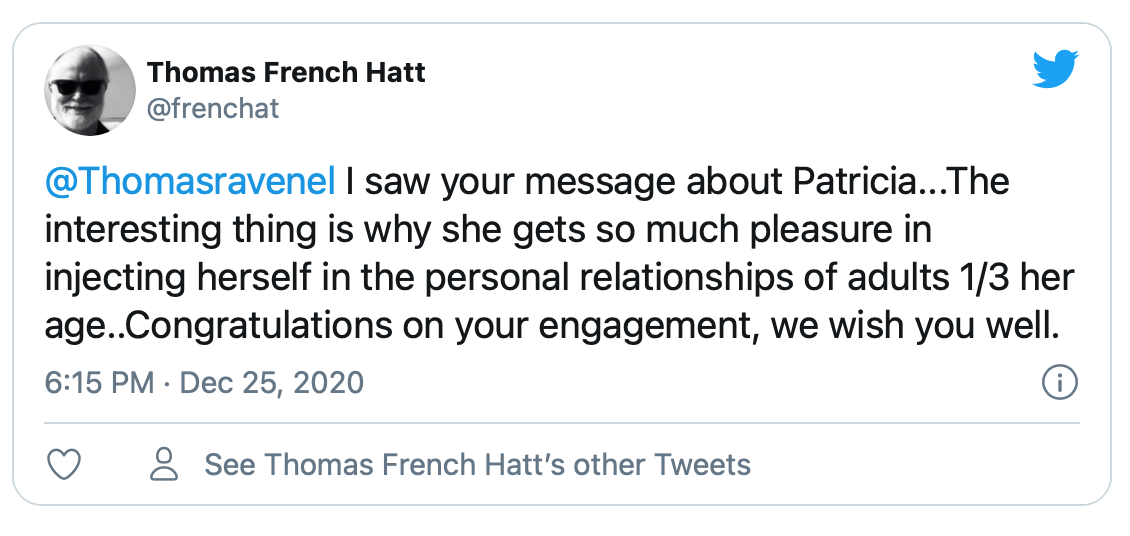 "What you see on tv is a very kind edit. Away from cameras her pettiness and vindictiveness are baffling and most discount it until they become the target of it. I'm not the first by far and will not be the last to call her out," Thomas wrote. 
Thomas has sounded off about the show in the past, after exiting the series in 2018. While Thomas is no longer part of the show, his baby daddy relationship with Kathryn Dennis continues to pop up in the Bravo narrative.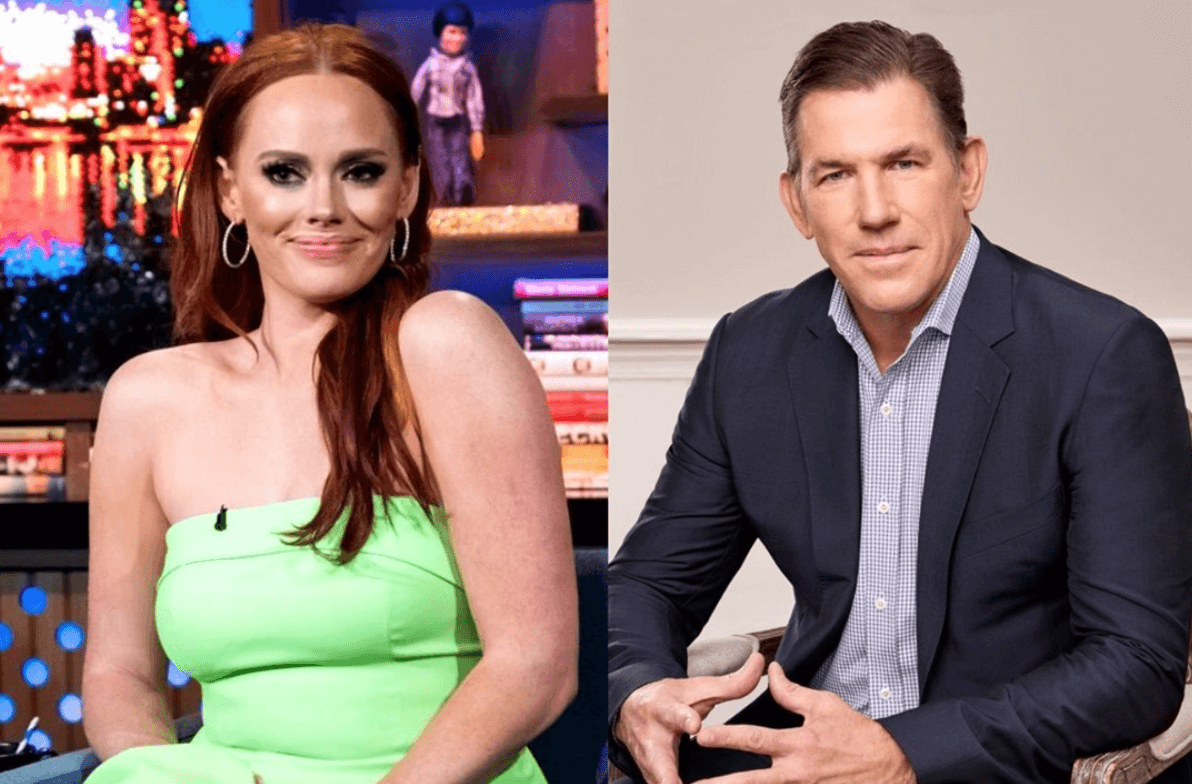 "Southern Charm, it's producers and the pathetic online tabloids cannot stop writing or talking or involving me in their stories. Is the show THAT BORING WITHOUT ME. Please move on an leave me the hell alone. I'm sorry your cast is that weak. I gone. Live with it!!" Thomas fumed in a since deleted tweet. 
The father-of-three responded to some fans who sounded off on his tweet/delete rant. 
"But your watching the show lol," a fan pointed out.
Thomas responded, writing— "I never watched it, even when I was on it some 3 years ago. Just clips."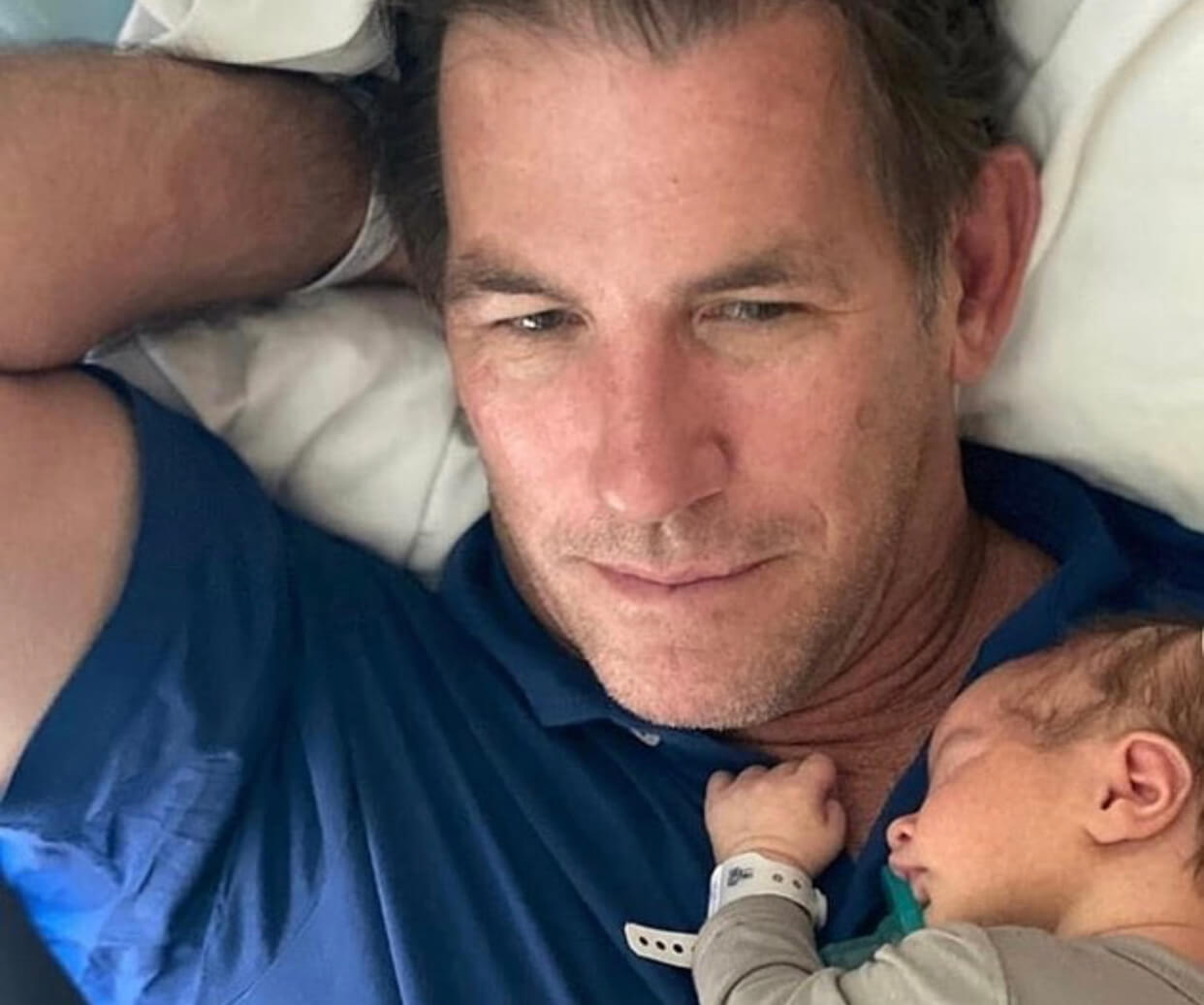 Another viewer took Thomas to task for not informing Kathryn of the impending arrival of his third child. 
 "I can't disagree with you, Thomas. But you surely know you should've told Kathryn what was happening. Otherwise, I am with you!" 
"Would you tell someone something knowing the whole world would then know the same info within 12 hours?" Thomas pointed out. 
As exclusively reported—Thomas spoke to AllAboutThetea.com last month and addressed Kathryn's negative reaction.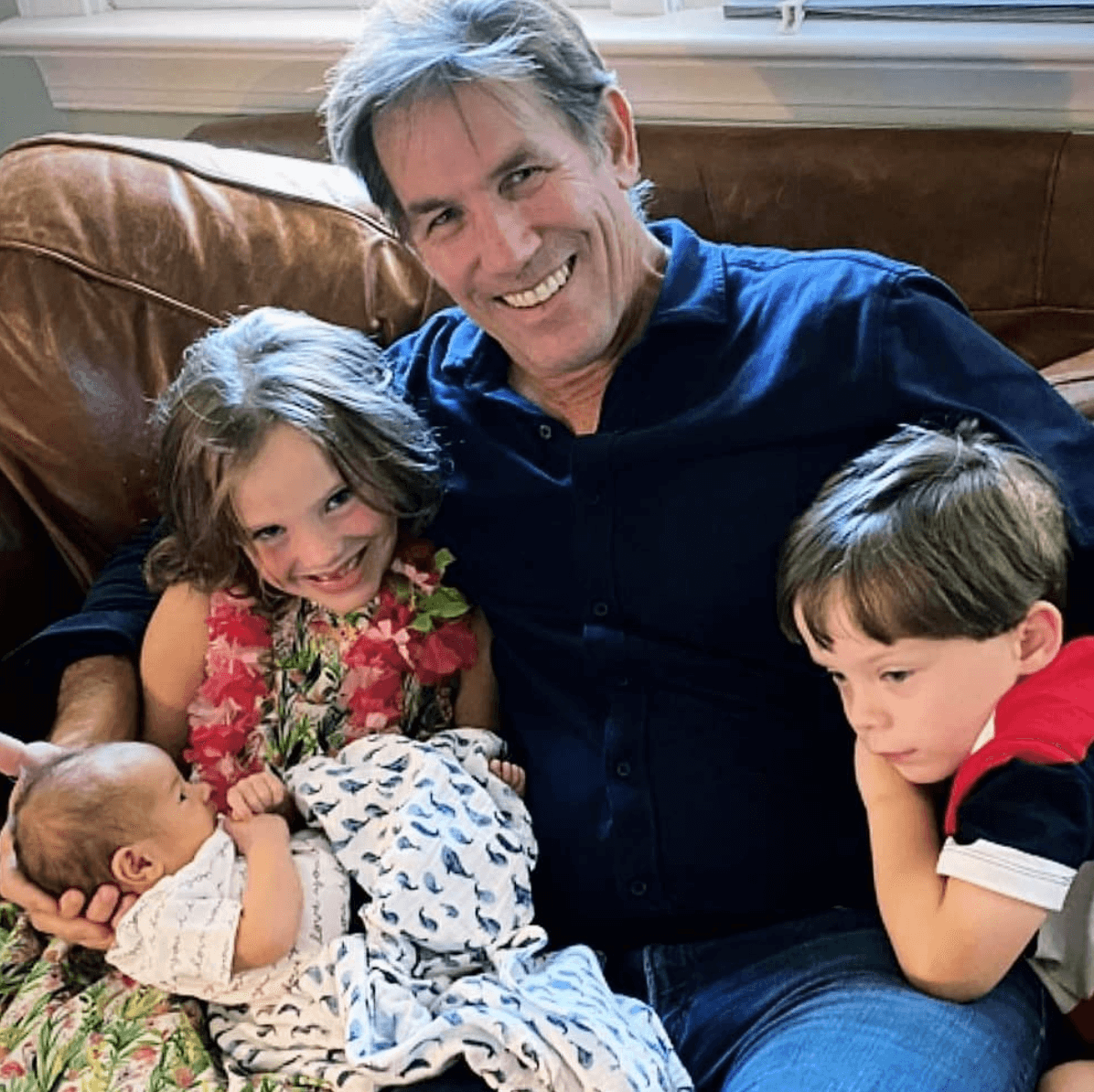 "I didn't say anything to Kathryn because I didn't want the entire world to find out within 12 hours, because I knew she would tell everybody," Thomas said.
"I didn't want her (Heather) to be stressed by media attention as she's 40 and didn't want any," the Southern Charm alum added. "Heather is private and keeps our relationship under wraps."
Thomas and his now-fiancee, Heather Mascoe, welcomed Jonathan Jackson Ravenel on June 29.
Southern Charm airs on Thursdays at 9 pm, ET, on Bravo. 
Stay Connected With All About The Tea: Twitter Ι Instagram Ι YouTube Ι Facebook Ι Send Us Tips