Celebrity News
Brandi Glanville & LeAnn Rimes Spend Christmas Together Amid 'Masked Singer' Drama!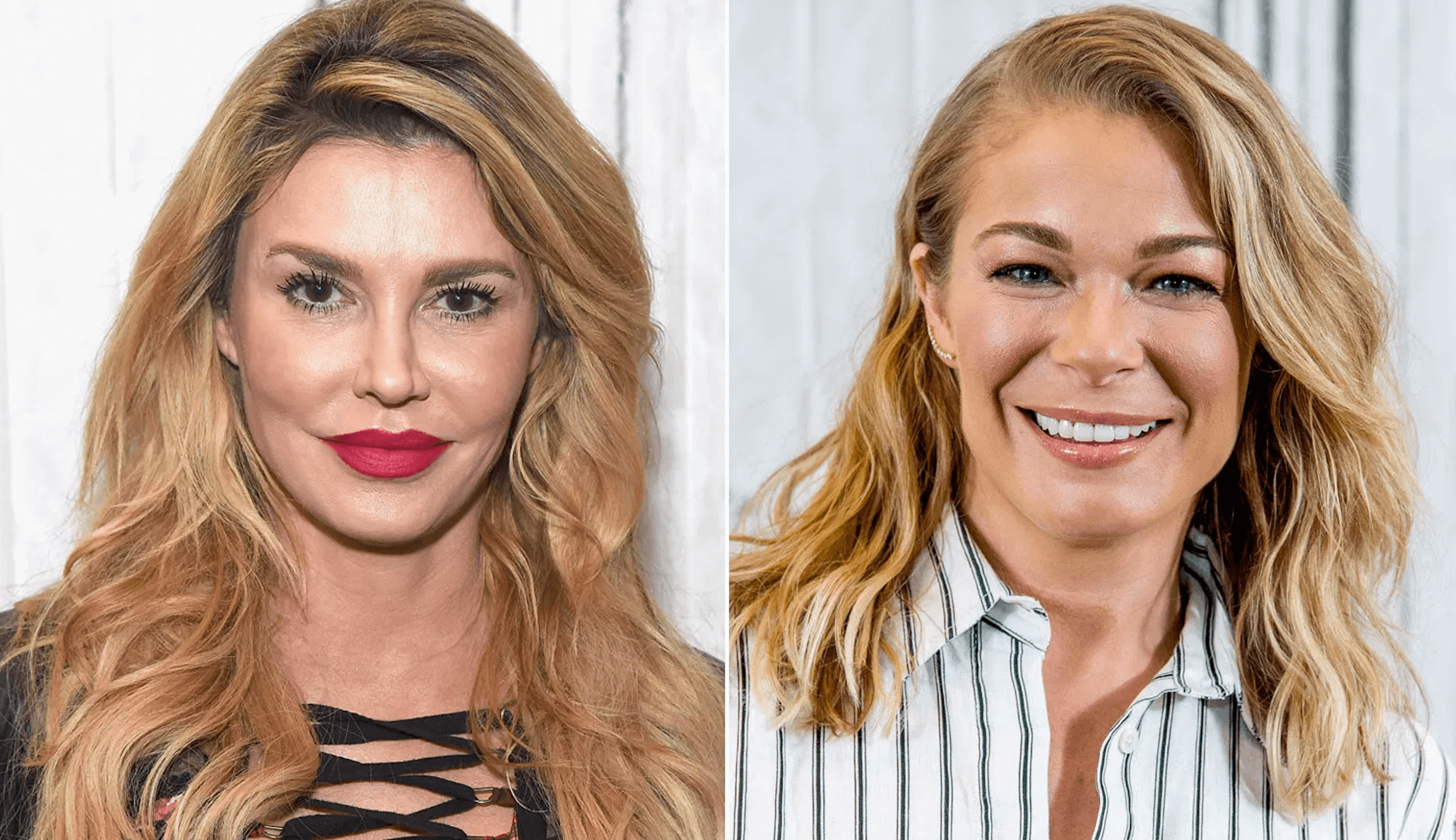 It's the season of miracles, as proven by Real Housewives of Beverly Hills alum, Brandi Glanville and singer, LeAnn Rimes. Things between the duo were merry and bright on Christmas, even after Brandi was accused of shading the Masked Singer champ. 
Brandi revealed the day after Christmas that she had spent time with LeAnn, who is married to her ex-husband, Eddie Cibrian. The ex-reality star stunned followers when she posted a selfie of the pair wearing matching gold sequined face masks.  
"Hanging with the best masked singer [sic] of all time leannrimes [sic]," the podcaster captioned her share, adding hashtags, "maskedsinger, sunshine, winner, spitfire and christmas."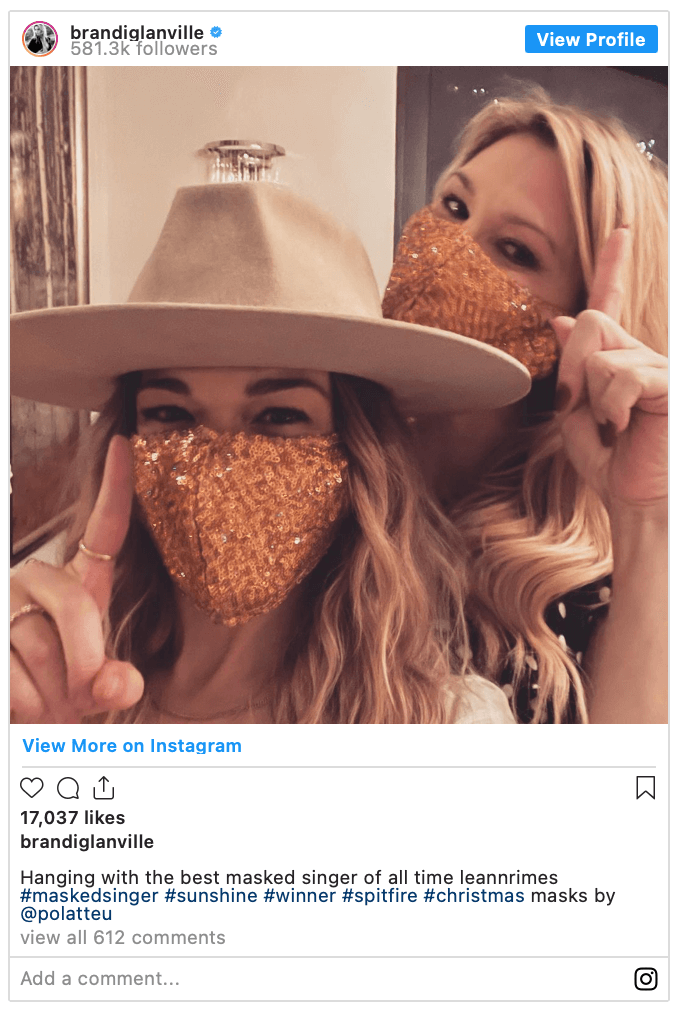 Brandi's followers were beyond surprised to see the unexpected goodwill, but many cheered the development. 
"I love that you guys are friendly now!! It takes a strong person to let bygones be bygones – life's too short!"
"This is some serious growth right here. I love it," another user remarked, with another fan adding, "Well, this is just wonderful ladies."
The holiday shocker appeared a little over a week after Brandi was accused of dissing LeAnn during her anonymous participation on the Masked Singer.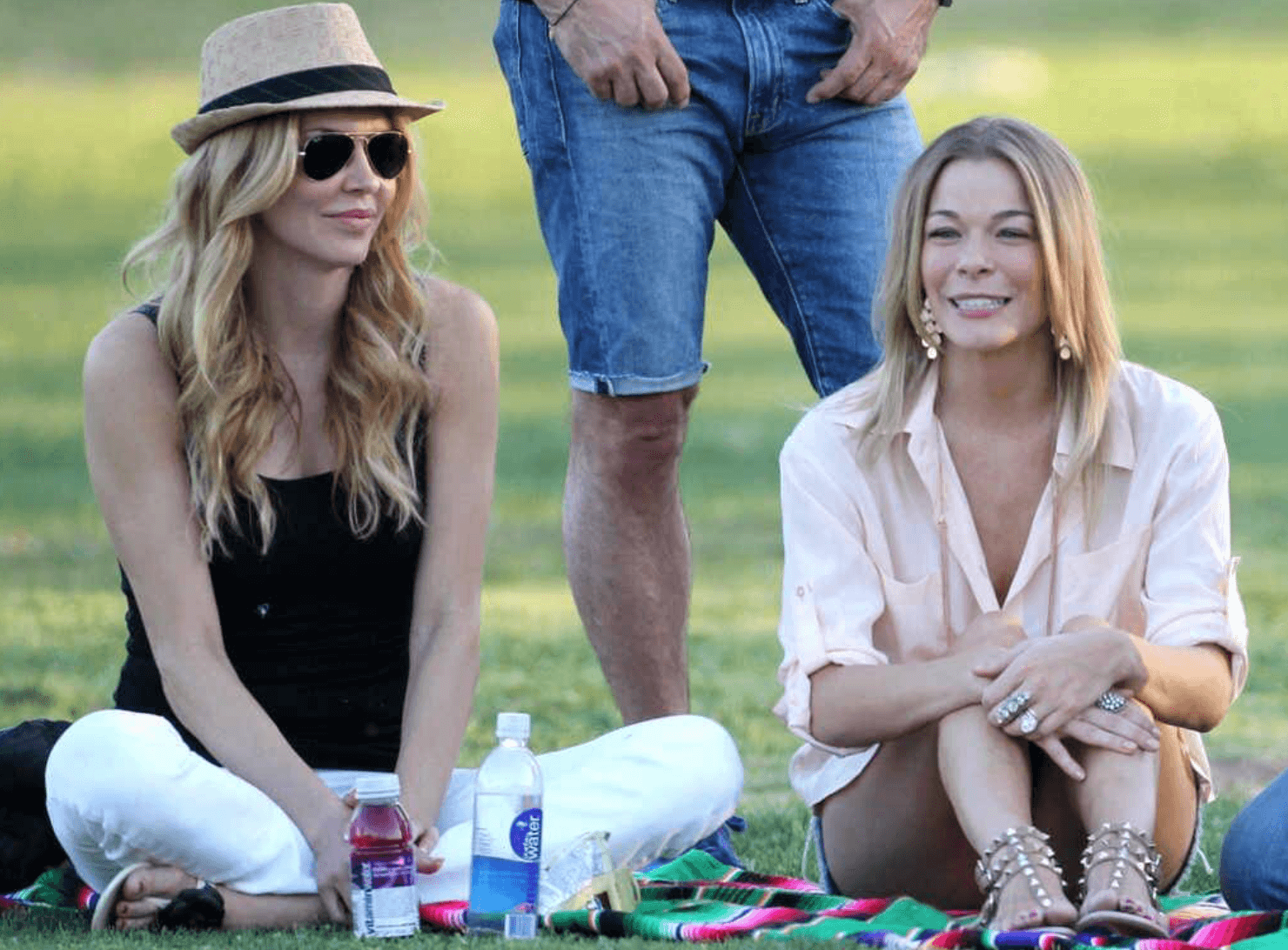 After the fall premiere of the popular singing show, Brandi weighed in on the identities of the Season 4 characters.  
"I think the sun is 100 percent Leann Rimes #maskedsinger," she guessed at the time, adding that her two sons disagreed with her opinion. "Although my kids say no way because she told them that she would never do this show because it's sooo beneath her."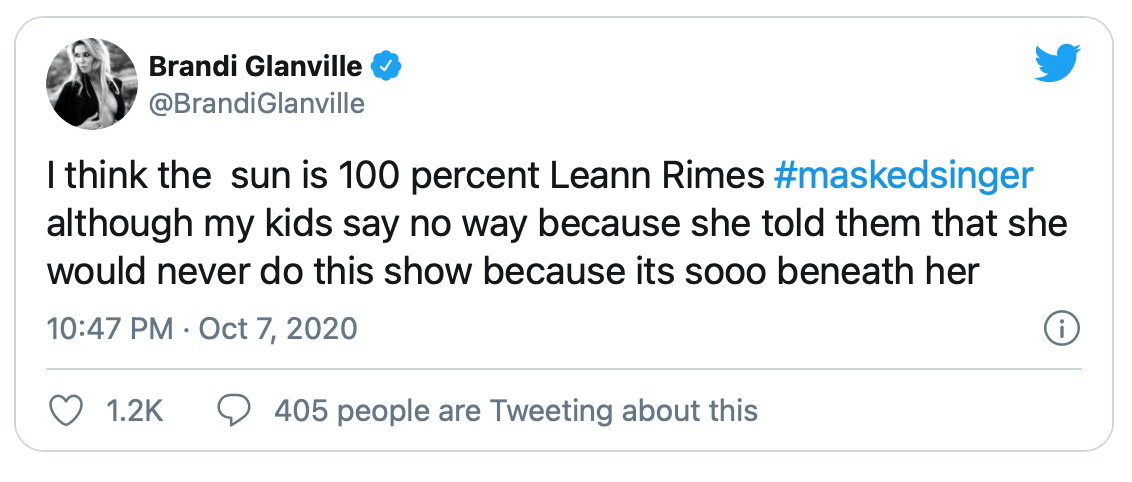 Brandi shares two boys, Mason, 16, and Jake, 12, with her ex. 
Two months later, Brandi was sticking by her guess—that "The Sun" was indeed LeAnn. She tweeted out her prediction during the show's finale, on December 16. 
"Hope my kids [sic] bonus mom The Sun Leanne Rines [sic] wins the masked singer tonight #Spitfire," the reality personality wrote.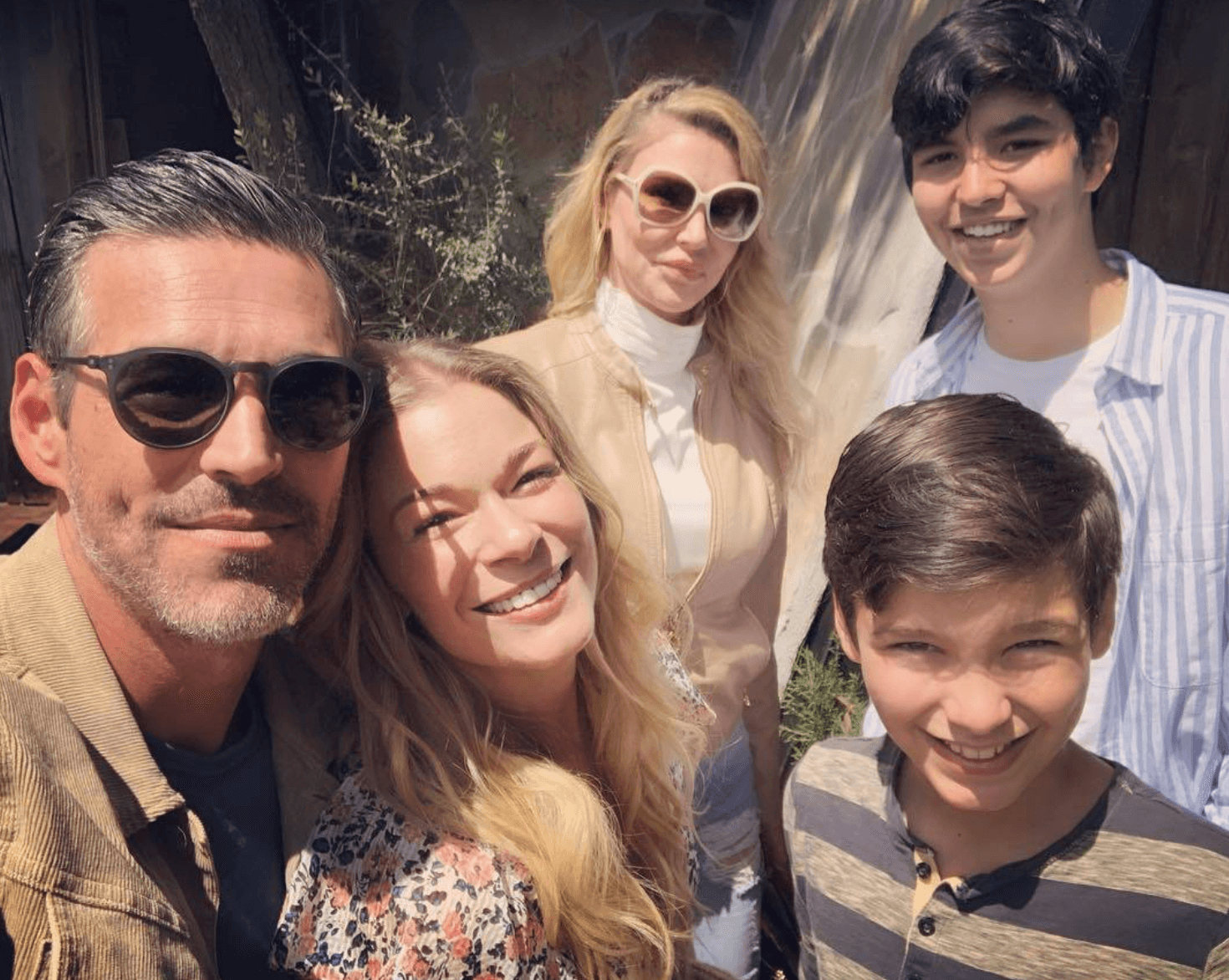 Online fans called out Brandi, accusing her of shading the musician. Brandi denied the accusation. 
"First of all I did not shade or diss lean rimes I rooted for her to win. She clearly told my kids that she'd never do the show to keep things a secret because they have big mouths," Brandi fired on Twitter. "She deserved to win I'm glad she won! stop reading into s—t!"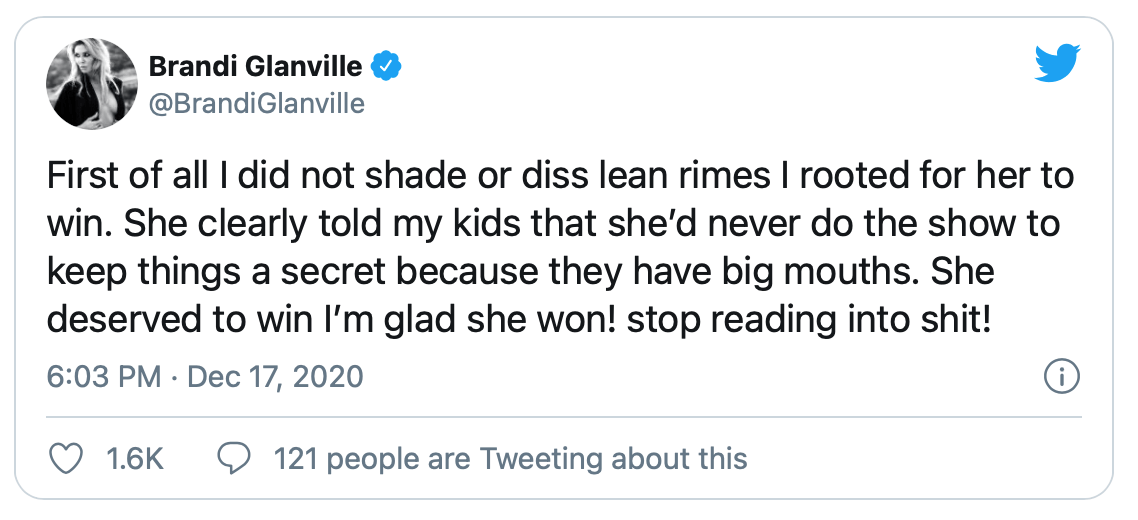 "FYI I didn't 'leak' anything about the masked singer I simply was guessing like everyone else does who watches the f–king show. Since the second she sang her 2nd the entire internet guessed it was her. I had ZERO inside info NOW PLEASE F–K OFF HATERS," she later added.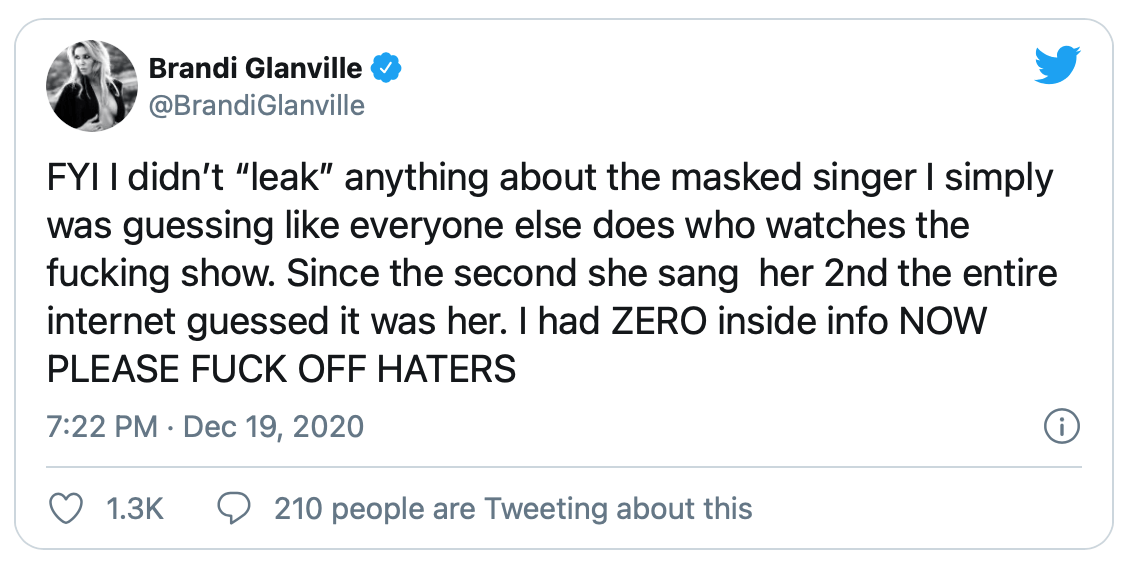 In 2009, Eddie had an affair with the singer while the duo was filming the Lifetime movie, Northern Lights. Brandi filed for divorce from her husband, but their issues were not resolved until 2018. Eddie and LeAnn wed in 2011. 
LeAnn told E! News in 2018 that they had put family first, and mended their relationships with Brandi. 
"The kids are the most important thing and they know the love is there and like any blended family everybody sees, even though you don't think the kids see, everybody sees the ups and down," LeAnn said. "They know everyone loves them, they know everyone is committed and we're always there for them."
Stay Connected With All About The Tea: Twitter Ι Instagram Ι YouTube Ι Facebook Ι Send Us Tips