Celebrity News
Ayesha Curry CLOWNED For Twerking While Cooking — See The Pics!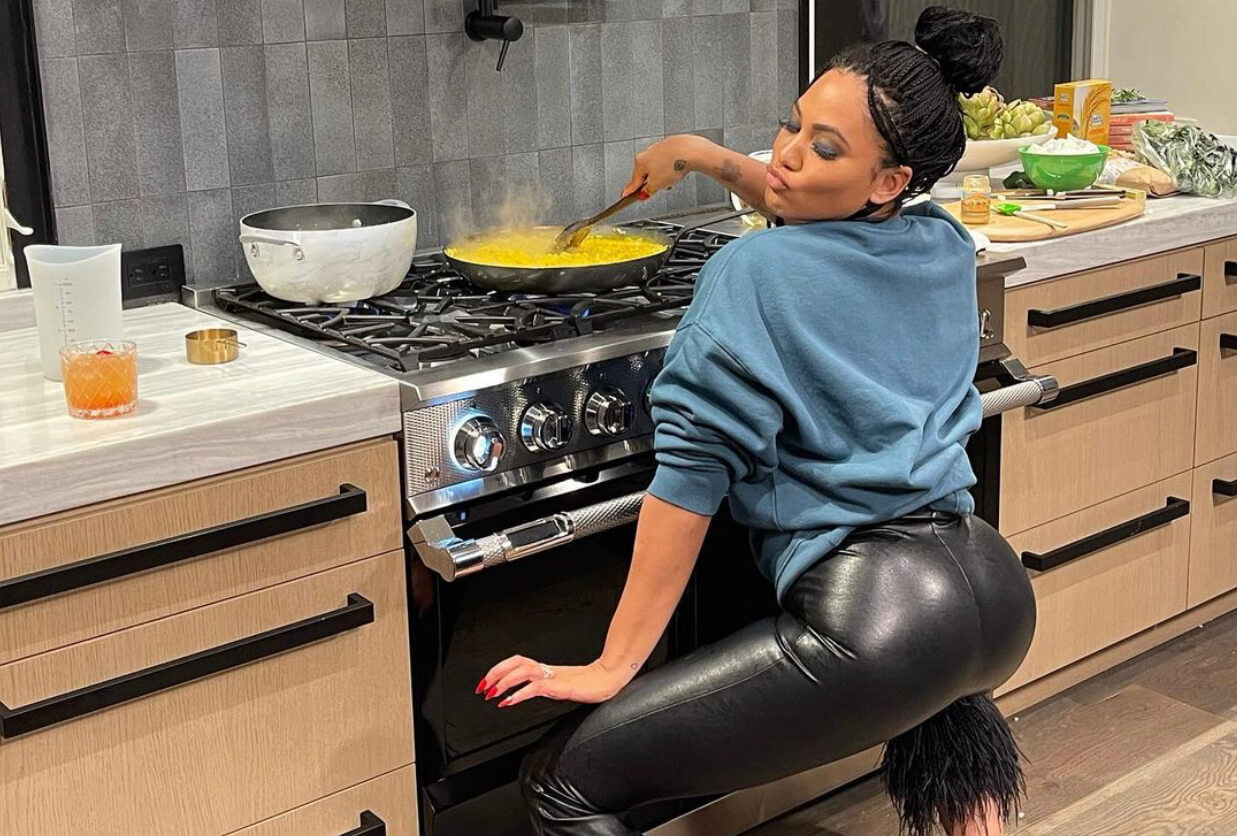 Ayesha Curry just left another bad taste in fans' mouths after she posted photos to Instagram of herself twerking while cooking in the kitchen.  
RELATED: Ayesha Curry DRAGGED For New Blonde Hair — Fans Say She Looks 'Like A Karen'!
The wife of NBA baller, Stephen Curry, took to Instagram over the weekend and shared with fans what she thought was a few fun photos. In one of the photos, Ayesha, wearing black leather, feathered pants, is seen dropping down low and twerking while cooking crab and shrimp risotto.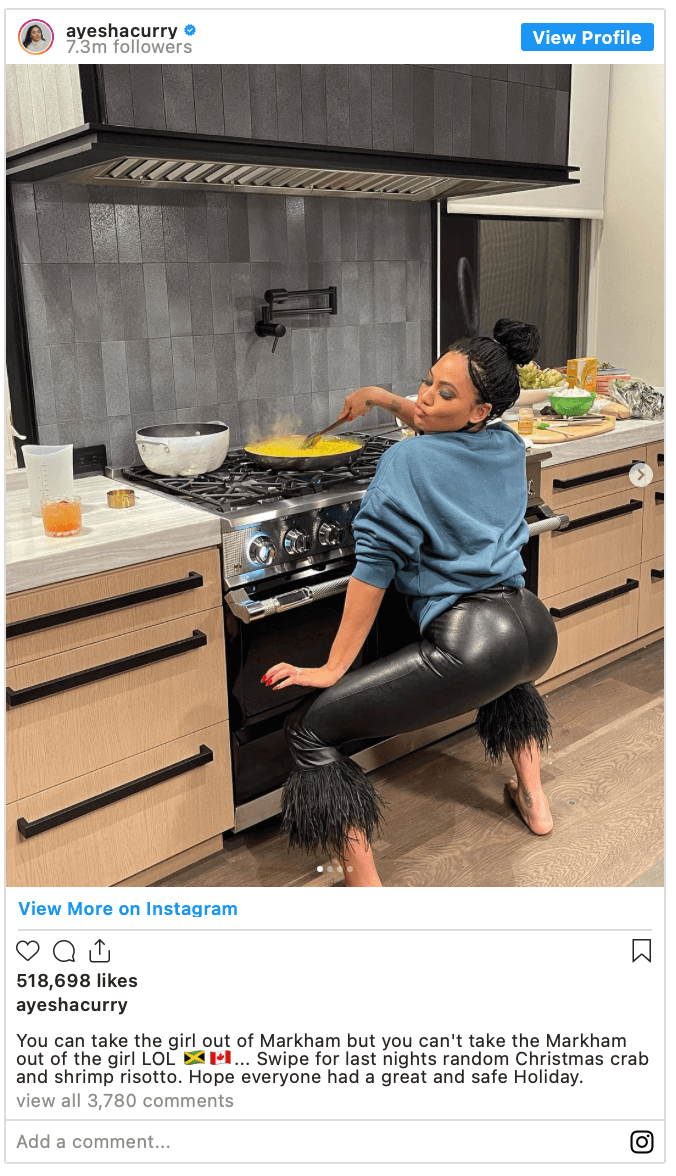 The twerking photo was a part of a slideshow of images, including one that shows Ayesha laughing after she twerks, and photos of her dish. Some fans in Ayesha's comment section cheered her on, complimenting her twerk and pants, but it was the trolls who wouldn't let the Canadian-American cookbook author live. 
"Ayesha got some 🎂"
"Bruh this is what's on stephs mind during games no wonder he's missing shots like crazy he's to busy thinkin bout what's waiting for him at home"
"My type of cooking in the kitchen!!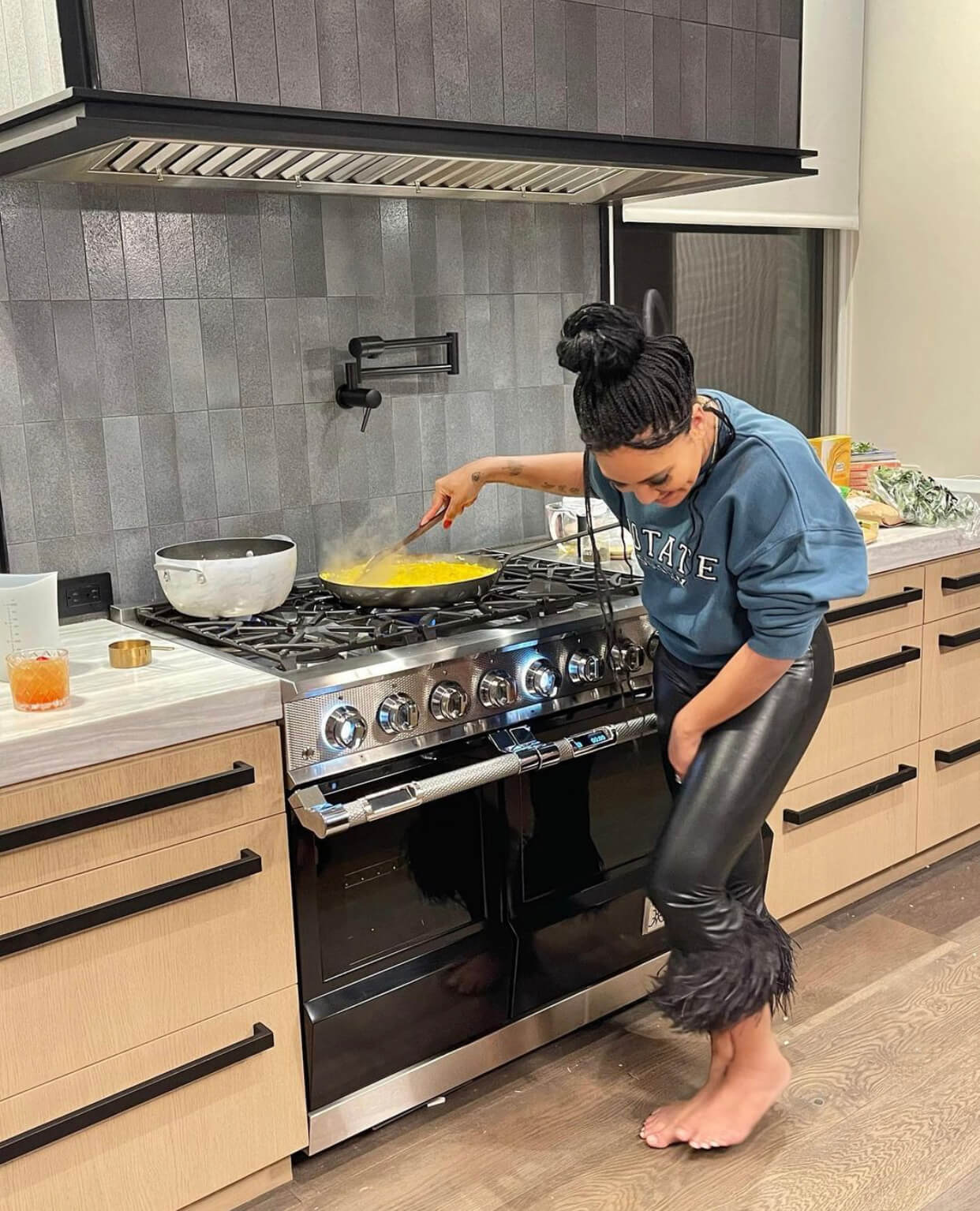 "Those pants are everything 🙌🏼" 
"This why the warriors can't win" 
"She want y'all to hop in the DMs 🥴"
"She wants other men to say she thick , her husbands compliments aren't enough"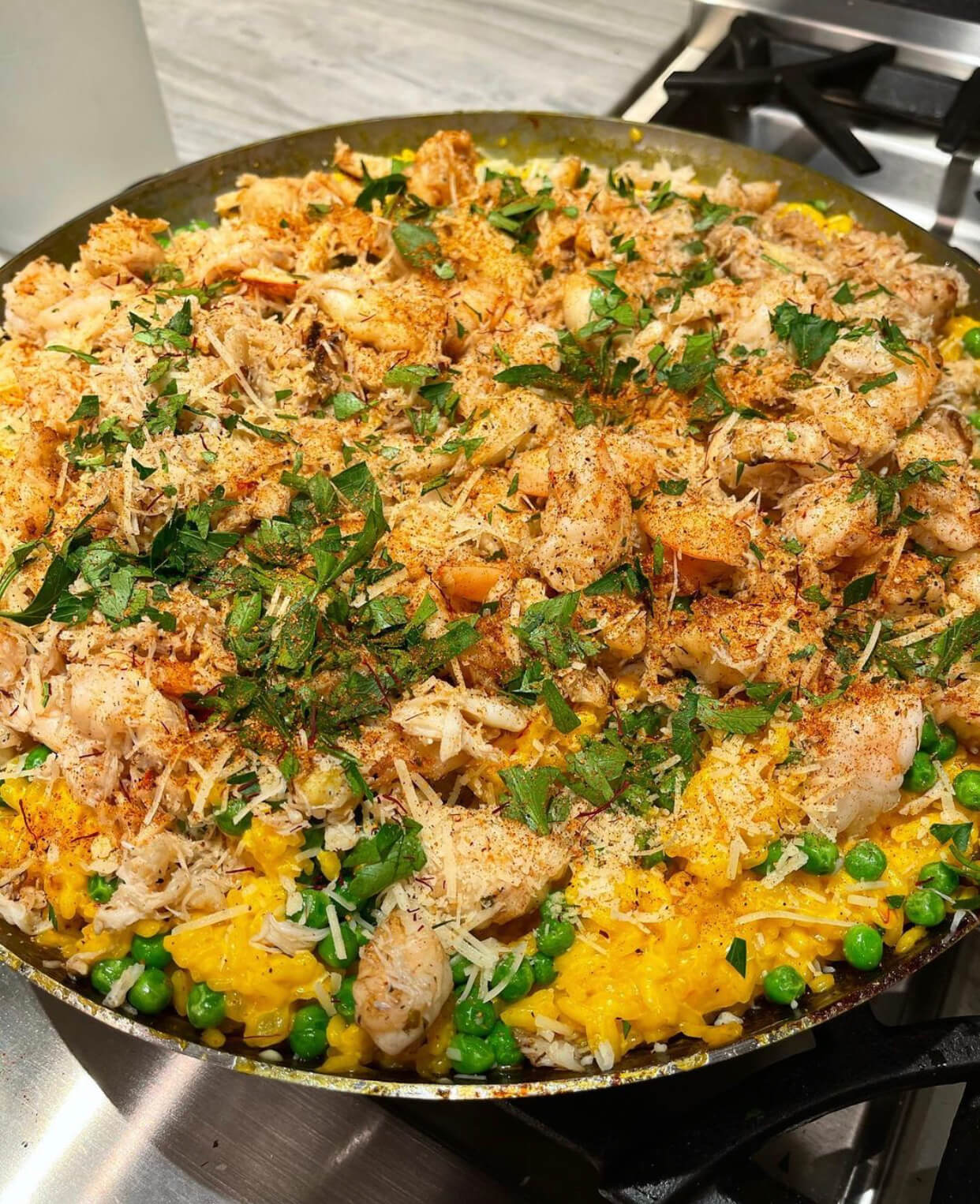 "I'm sure her HUSBAND took the picture and didn't mind that she posted it!!! No judgment here 🤷🏾‍♀️"
"Quarantine been good to Mrs. Curry 😍😍"
Ayesha has a history of getting dragged by trolls. As reported, in October, the mom-of-three was trolled on social media after posting a few photos, showing off her new blonde hair.
On Instagram, Ayesha posted a boomerang of herself and her baller hubby with the caption, "Mom goes blonde (temporarily)." Some of Ayesha's fans flocked to her comment section with words of praise like, "Ummm@m what?! OKAYYYY," and "Yessss versatility! come thru w the change up."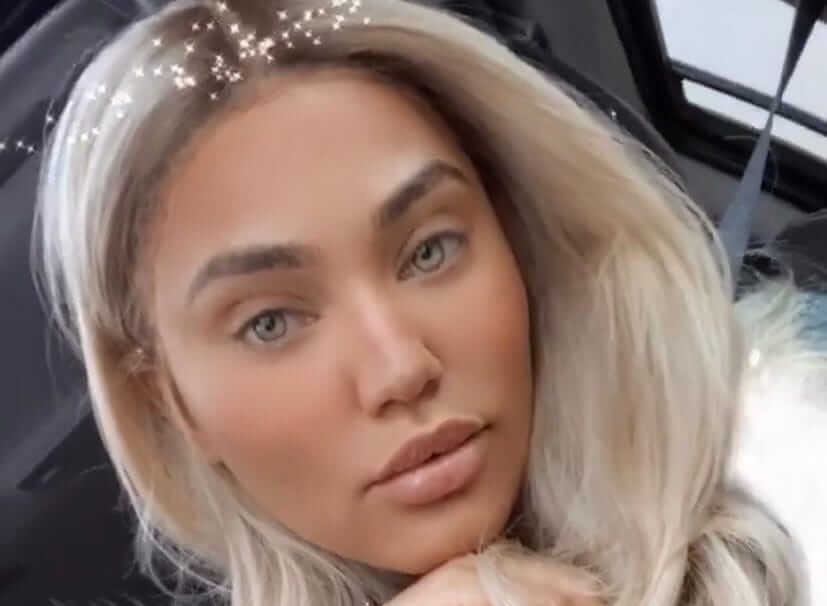 However, there were a lot of haters on Twitter who were not here for Ayesha's new look at all. Trolls pointed out that, not only did the actress sport a new 'do, but she also had light-colored eyes. They began tweeting jokes and memes of Ayesha, and comparing her to white women. "Wow!!!!! Ayesha is really going through an identity crisis," wrote one fan. "All I see is a White Woman. #AyeshaCurry #B1 #NoAntiBlackness #NoAntiBlackRacism," the fan continued. Another fan bluntly commented, "I'm sorry but Ayesha Curry looks like a Karen now."
As always, Stephen Curry had his wife's back. The Golden State point guard found his way to Ayesha's comment section on Instagram and defended her.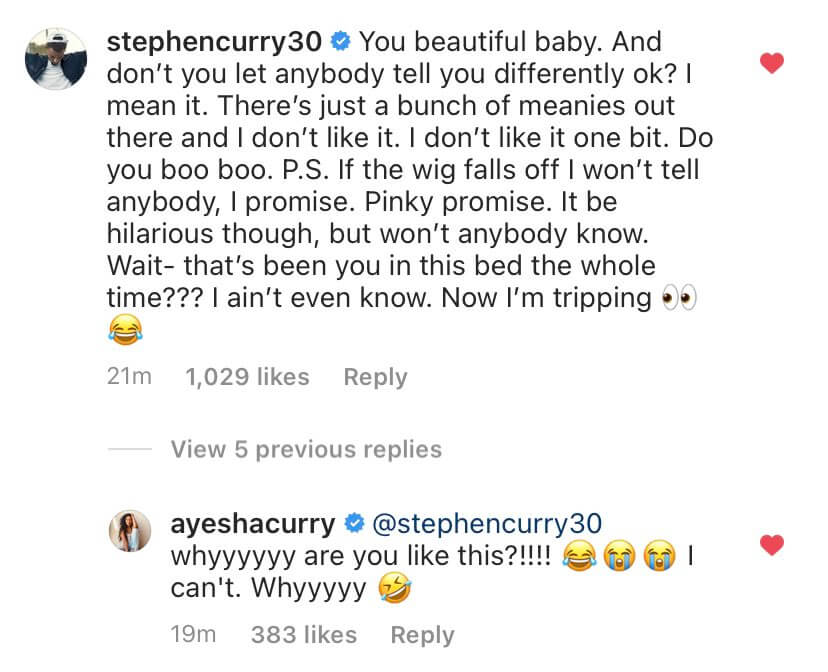 "You beautiful baby. And don't you let anybody tell you differently ok? I mean it. There's just a bunch of meanies out there and I don't like it. I don't like it one bit. Do you boo boo. P.S. If the wig falls off I won't tell anybody, I promise. Pinky promise. It be hilarious though, but won't anybody know. Wait- that's been you in this bed the whole time??? I ain't even know. Now I'm tripping 👀😂"
Stay Connected With All About The Tea: Twitter Ι Instagram Ι YouTube Ι Facebook Ι Send Us Tips