Exclusive
EXCLUSIVE: Monique Samuels Suing Jamal Bryant For FALSE Statements – Read Legal Docs Here!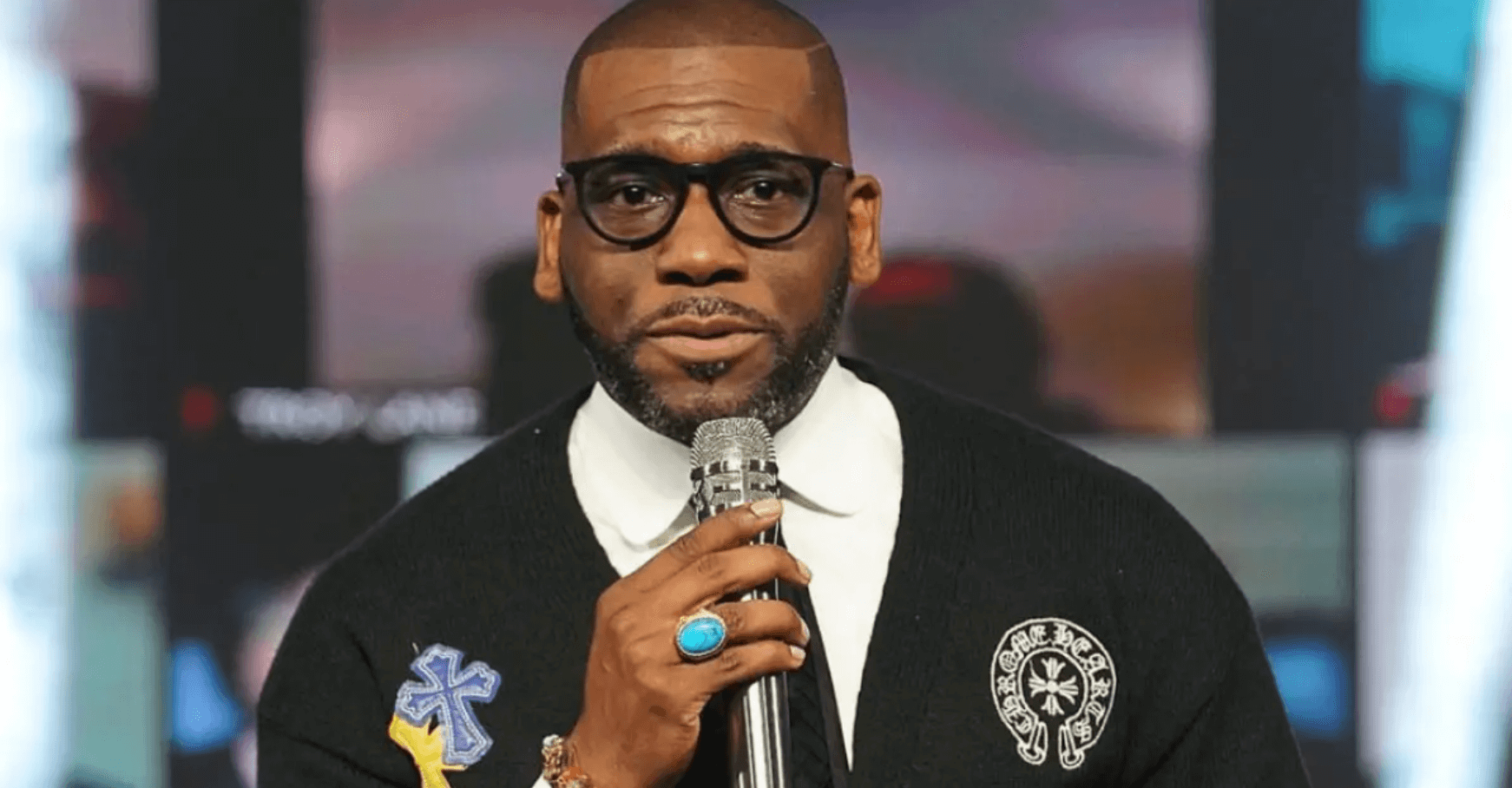 Jamal Bryant wants to silence Monique Samuels after she exposed the alleged cheating pastor during The Real Housewives of Potomac reunion — and Monique is countersuing!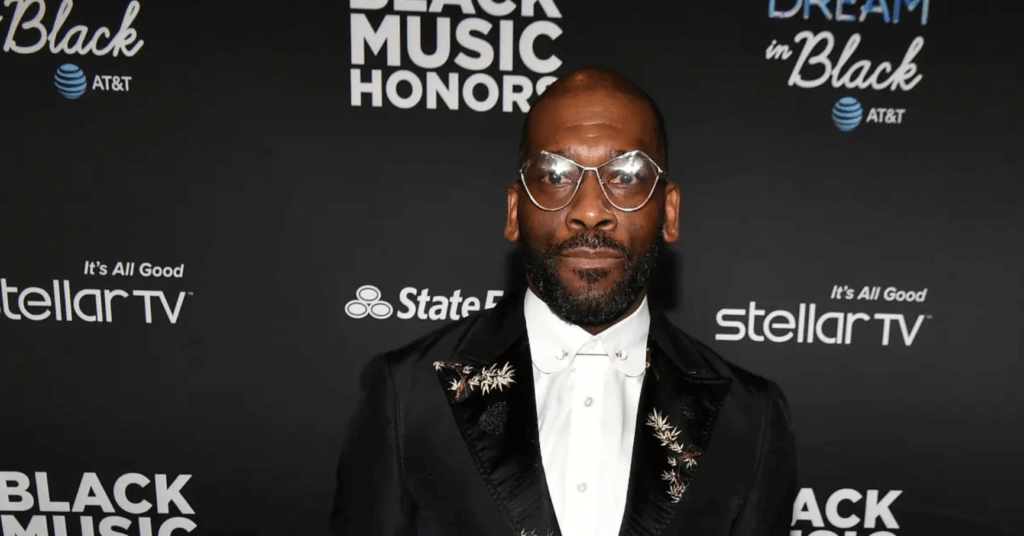 As AllAboutTheTea.com readers know, Monique Samuels brought a binder to the reunion which contained explosive receipts linked to Jamal Bryant's infidelity scandal and his alleged fake reconciliation with Gizelle Bryant.
"Your pastor boyfriend is swinging his big d all over Atlanta…" Monique told Gizelle during a dramatic reunion scene.
Additionally, Monique politely dubbed Jamal, "Pastor Holy Whore," at the reunion, to which he responded via video with scathing allegations about Monique and her husband, Chris Samuels. Press play below to watch. 
After the reunion aired, Jamal Bryant sent Monique Samuels a threatening cease and desist letter — accusing the reality star of "maliciously spreading inaccurate and unfounded information" regarding his alleged fornicating in the pulpit. 
In return, Monique Samuels' legal team fired back with their own C&D accusing the senior pastor of New Birth Missionary Baptist Church of making false claims.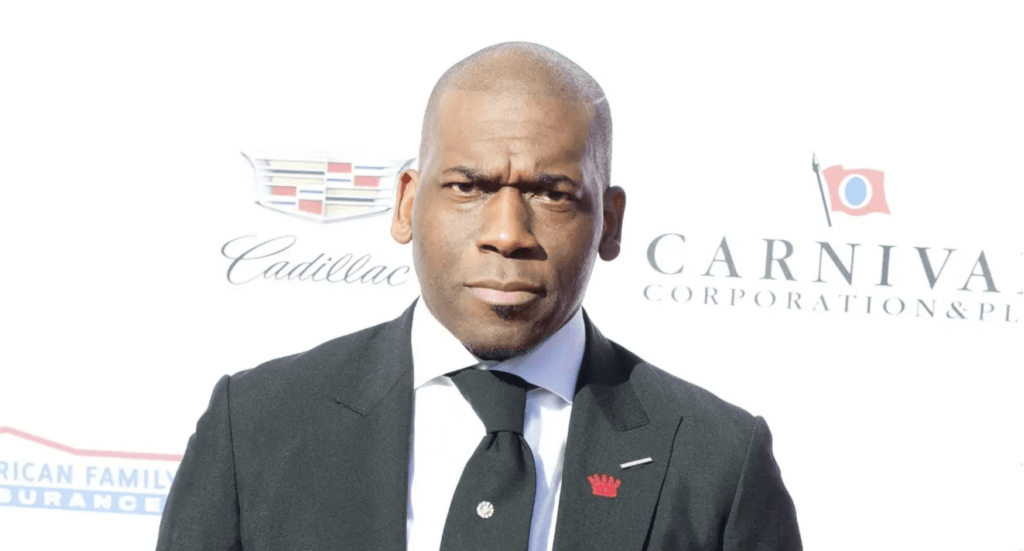 The legal document starts off with, "Your claims against Mrs. Samuels in your cease and desist letter are false, have no merit, and are baseless by their very nature. Specifically, in your cease and desist letter you claim that Mrs. Samuels falsely accused you of having inappropriate relationships with members of your congregation. This allegation, however, is false and has no merit as Mrs. Samuels has irrefutable proof of your egregious sexual conduct with a woman you have been seeing for the past eight years, as well as others."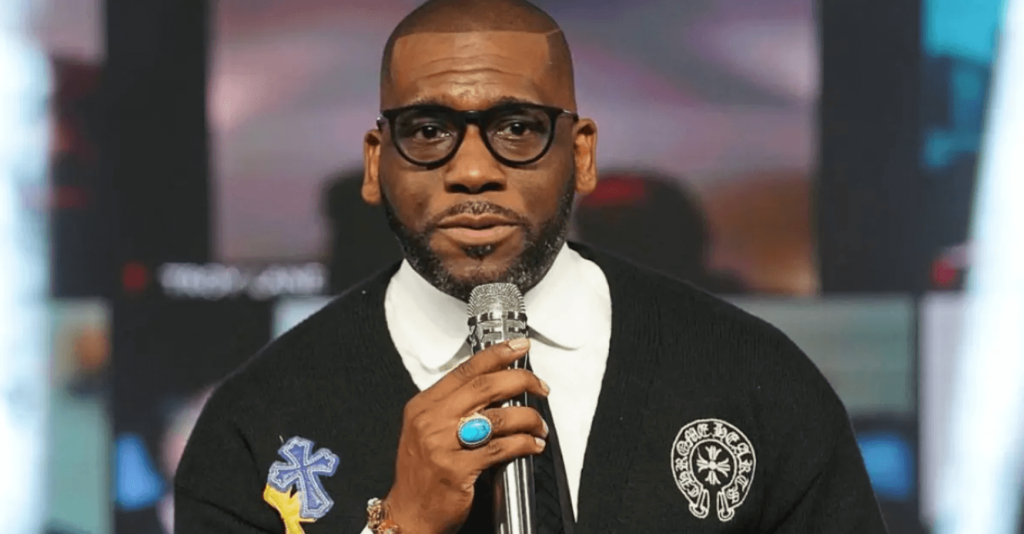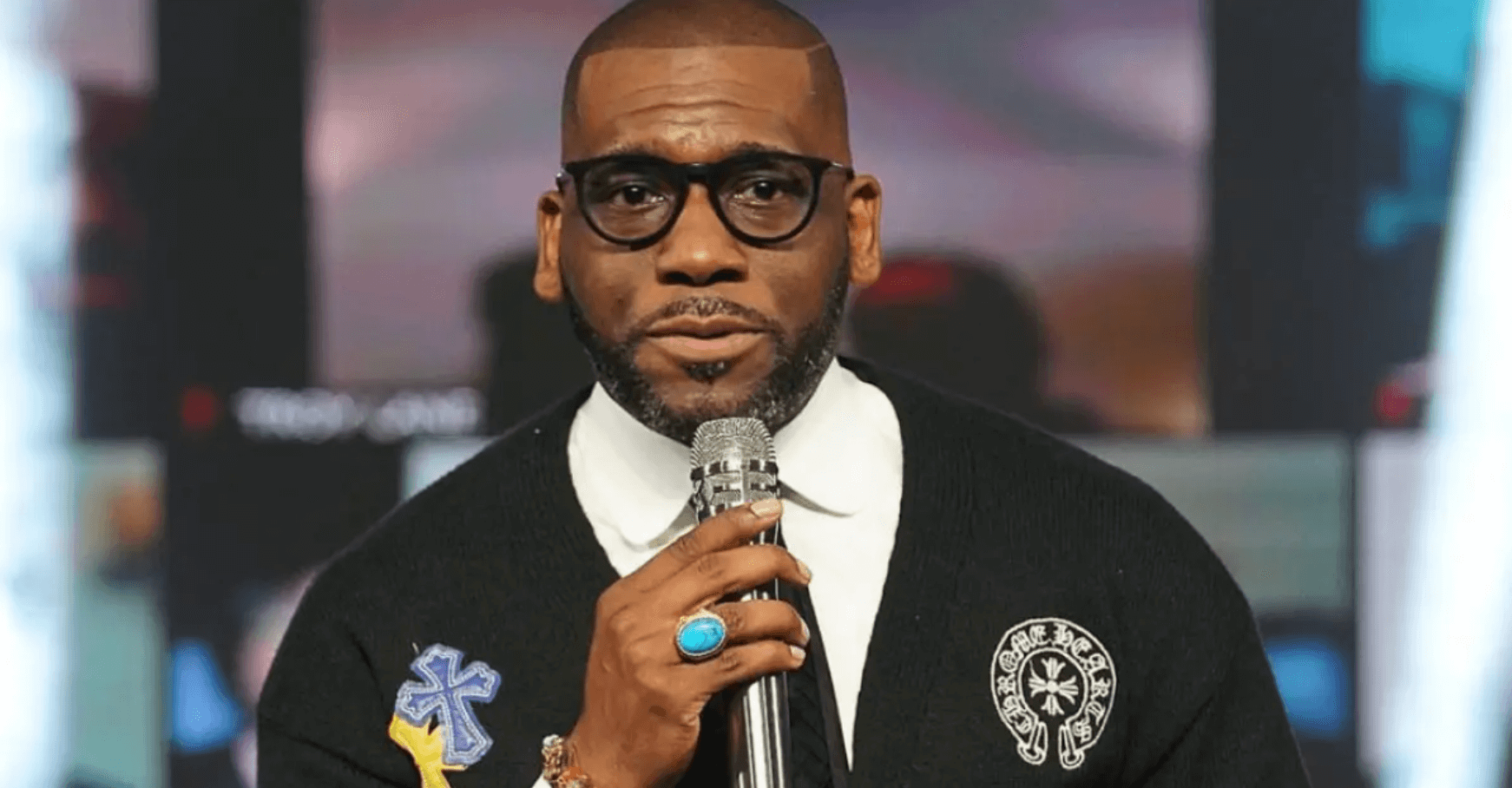 Monique's attorney sent the pastor the following letter doubling down on her reunion statements — saying she "has irrefutable proof of your egregious sexual conduct with a woman you have been seeing for the past eight years, as well as others." 
Jamal claims Monique mentioning his phone number during the reunion caused him harm. However Monique's attorney points out in the following legal docs that Bravo edited out the number from airing on national TV. Read below.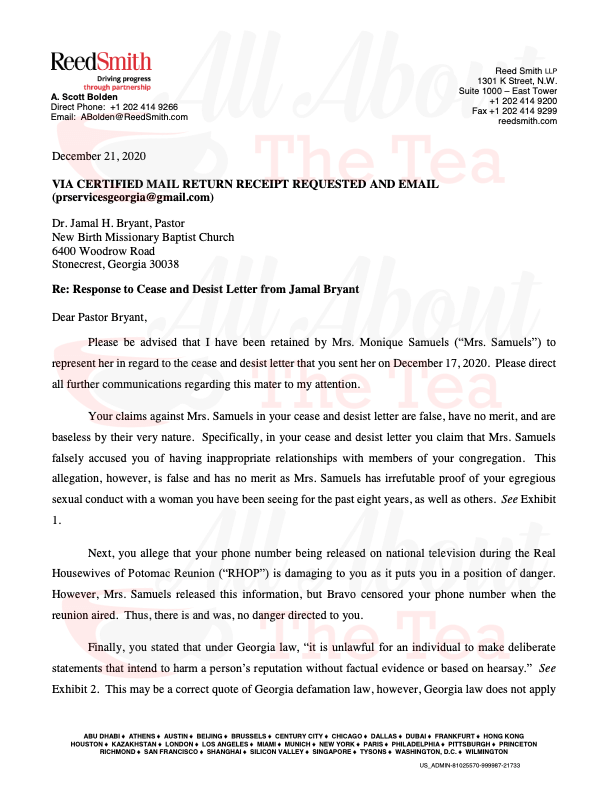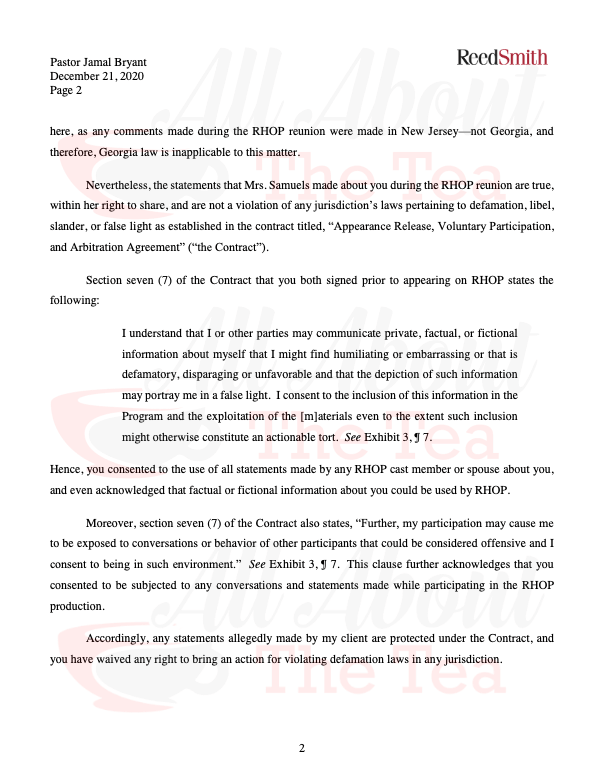 In addition, Monique's husband, former NFL lineman Chris Samuels, is also pursuing legal action against the pastor for  falsely claiming he suffers from a medical condition called, CTE —  and claimed Chris assaults women.
Chris Samuels is requesting Jamal remove all social media posts in which he talks about the reality husband and issue a public apology within three days or he plans to sue.
Read below.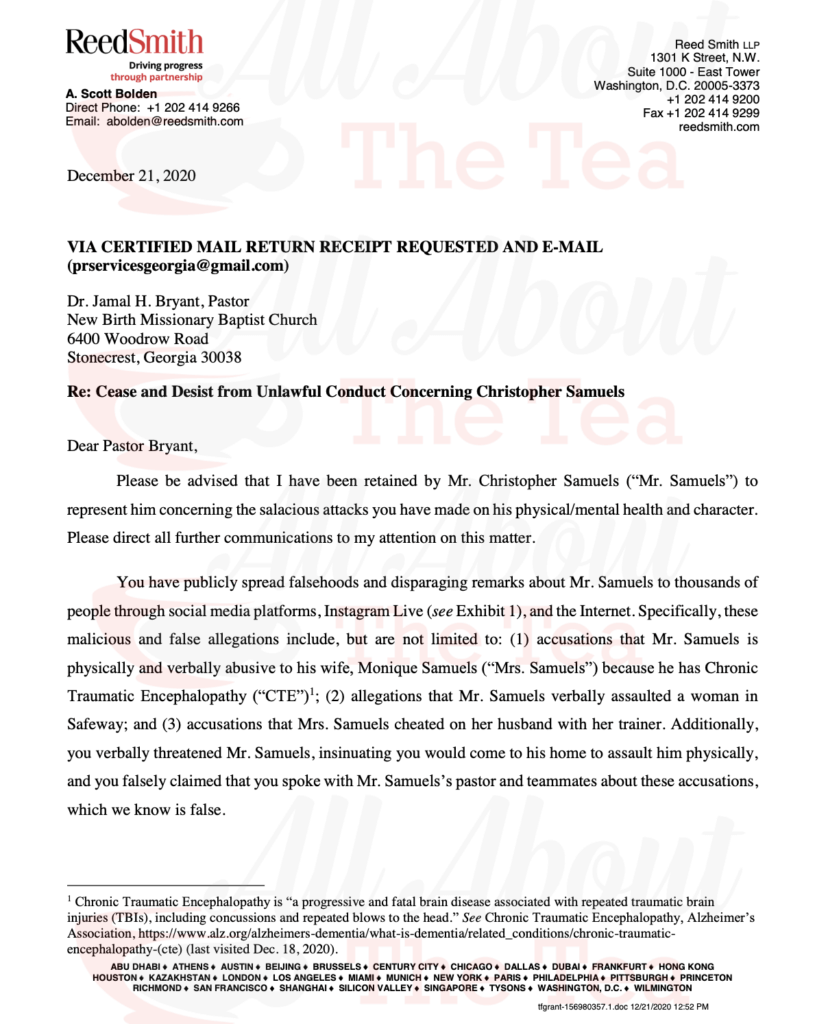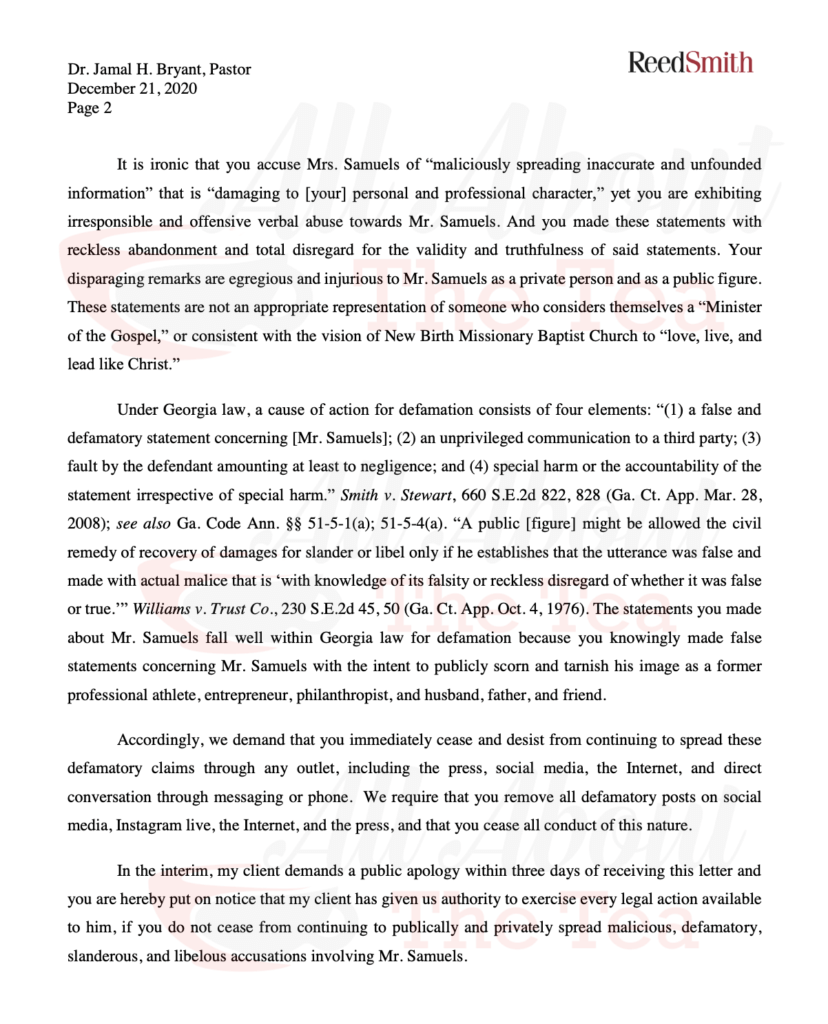 Comment down below your thoughts on the legal action taken by all parties in this matter.
Watch Part 3 of the Real Housewives of Potomac on Sunday at 9 pm, ET, on Bravo.
Stay Connected With All About The Tea: Twitter Ι Instagram Ι YouTube Ι Facebook Ι Send Us Tips