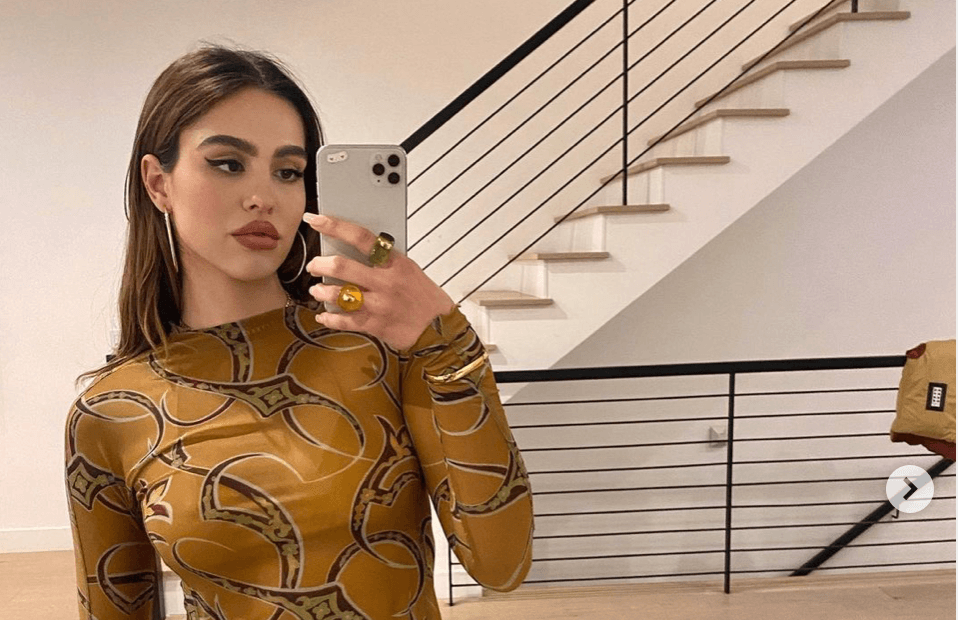 Amelia Gray Hamlin was hit by social media hate over the weekend. The daughter of Real Housewives of Beverly Hills star, Lisa Rinna, encouraged her followers to spread love, instead, she was accused of going full Kardashian on Instagram. Amelia's rumored romance with Scott Disick seemingly sparked negative feedback from loyal Keeping Up the Kardashians fans, prompting a response from the model.  
The 19-year-old posted a series of photos sporting all black along with dark makeup, and it didn't take long for her followers to point out that her look mimicked a classic Kardashian aesthetic. 
"Why u look so like Khloe K lately?" one critical fan asked.
"Here she goes, black thick eyes and greasy hair she must want to look like KK," another noted.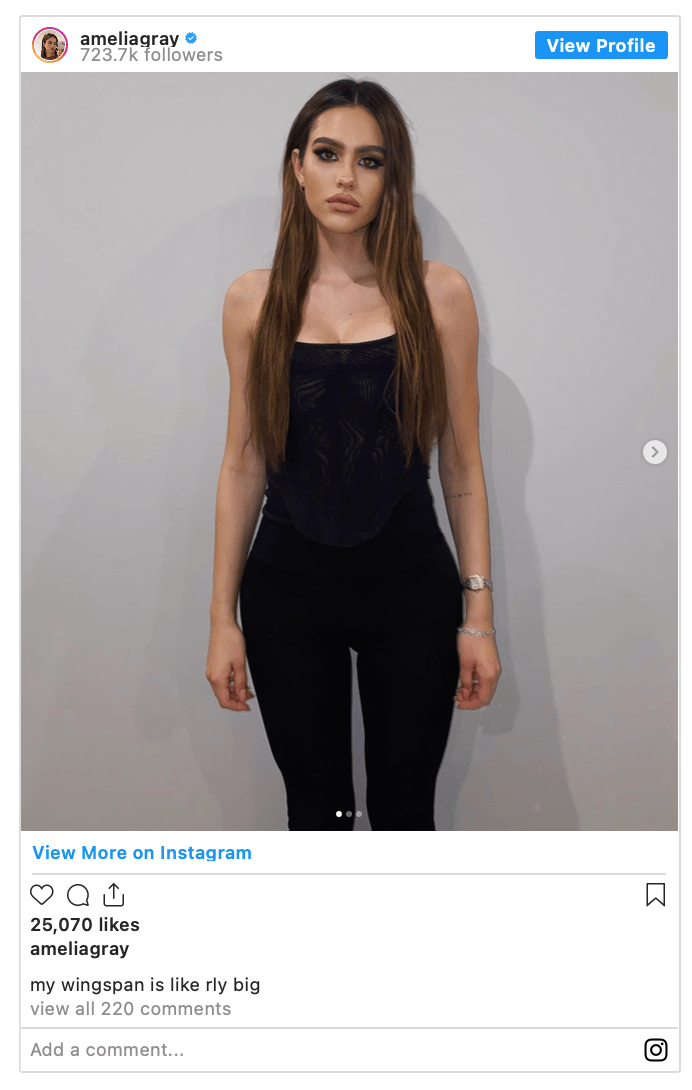 One follower opined that Amelia's transformation was the plotted handiwork of Kourtney Kardashian's ex, Scott Disick. 
"And so the transformation begins…This is just like watching Teenage Sofia all over again being moulded into what Scott wanted her to be, until she aged out…She's so blind to the red flags because of her age..Very sad," the poster commented.
As reported in November—Scott Disick was spotted with his arm around Amelia's neck, as the two walked on a Santa Barbara beach. Amelia Gray was snapped wearing a floral black bikini covered by a black shirt and black shorts.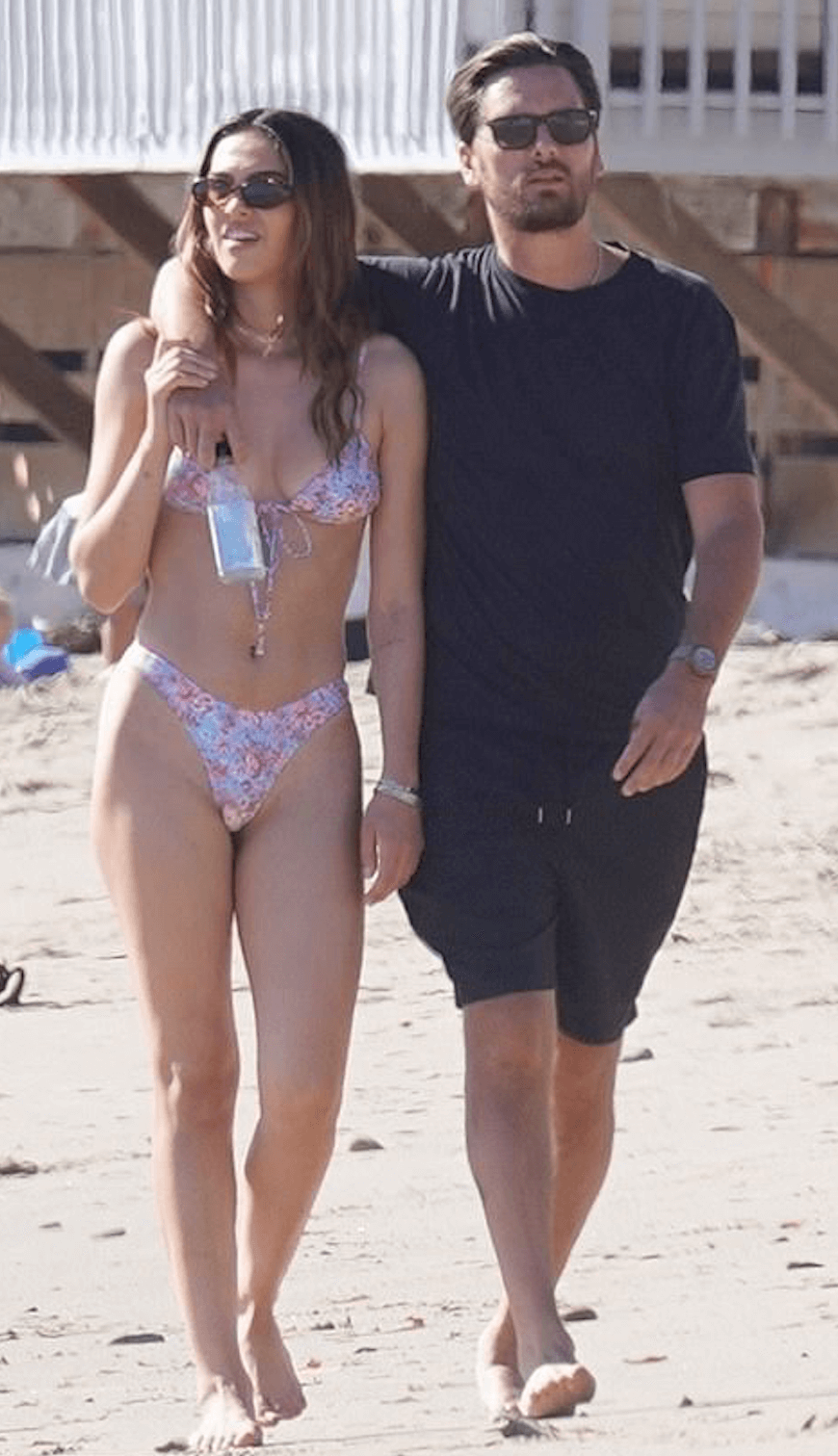 The November outing was the third time that Scott and Amelia had been seen together. On October 31, the pair was photographed arriving at a Halloween party. Fans didn't bite the bait so quickly because around the same time, fans speculated that Scott was getting back together with longtime ex, Kourtney Kardashian. The eldest Kardashian sister posted selfies of her and Scott going for a bike ride while on Kim Kardashian's private island birthday trip. 
Amelia's parents, Lisa Rinna and Harry Hamlin were reportedly disappointed over their daughter's breakup from Mercer Wiederhorn, and believe that her fling with the Keeping Up With the Kardashians personality won't last. 
"[They] believe this is just a phase," a source told E!  News. "Harry and Lisa were sad to see Amelia and Mercer Wiederhorn split because they loved Mercer. He was like family but they understand."
Rinna's RHOBH cast-mates have reportedly raised eyebrows at Amelia's new relationship. 
Amelia responded to the flood of harsh comments, sharing her own weekend thoughts with her followers.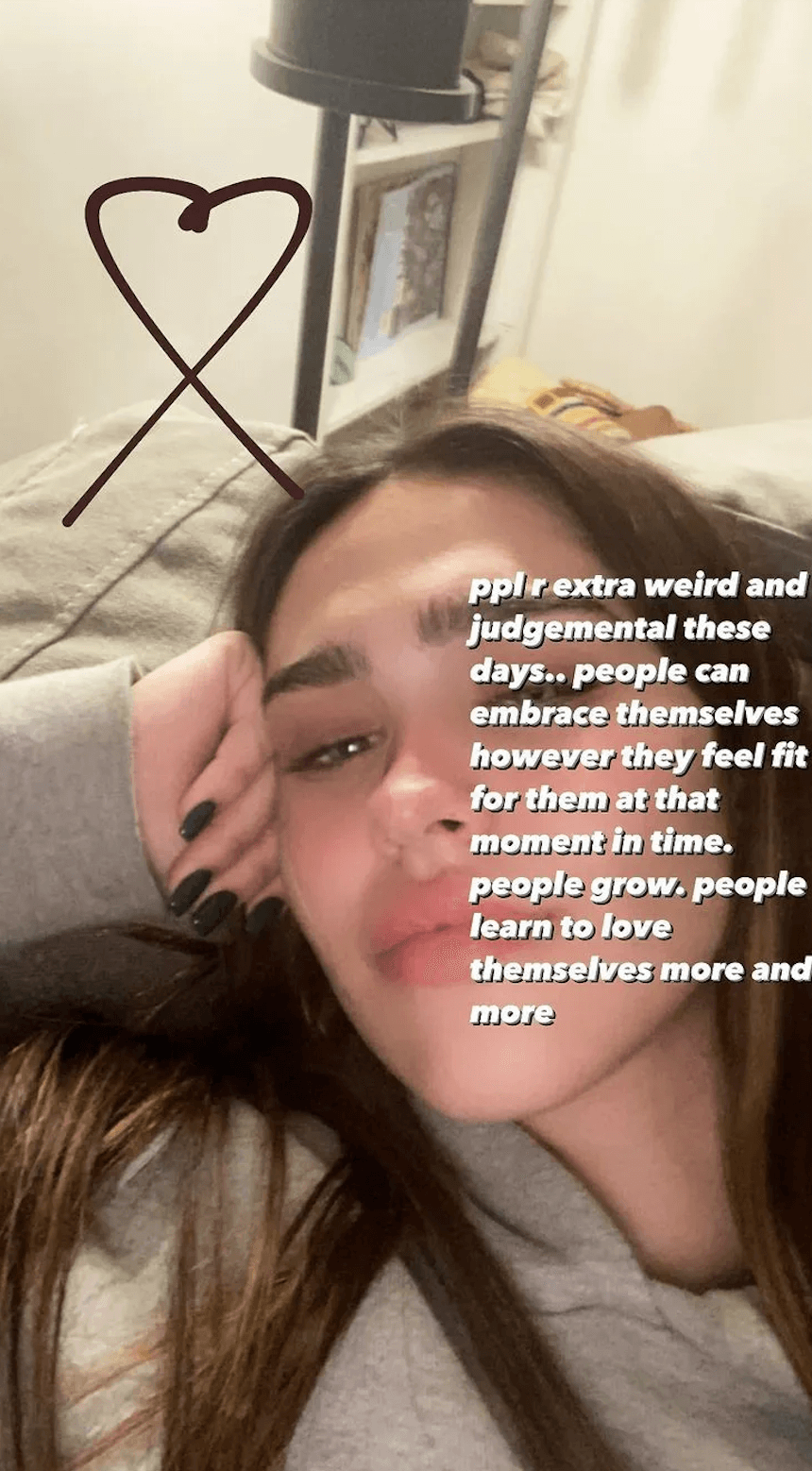 "ppl r extra weird and judgemental these days.. people can embrace themselves however they feel fit for them at that moment in time. People grow. People learn to love themselves more and more," the model wrote on her Instagram story.
Some fans shared their love and support with the teen. 
"Gorgeous lady. It's so horrible people have to write negative comments. Please disregard the haters… you're beautiful 😍," a supportive fan wrote.
Interestingly, one of Amelia's posts closely resembled a photo Kendall Jenner shared in January. 
"my wingspan is like rly big," Amelia captioned a snap. 
"wingspan," Kendall wrote alongside her January share.
The Real Housewives of Beverly Hills is currently in production. 
Stay Connected With All About The Tea: Twitter Ι Instagram Ι YouTube Ι Facebook Ι Send Us Tips