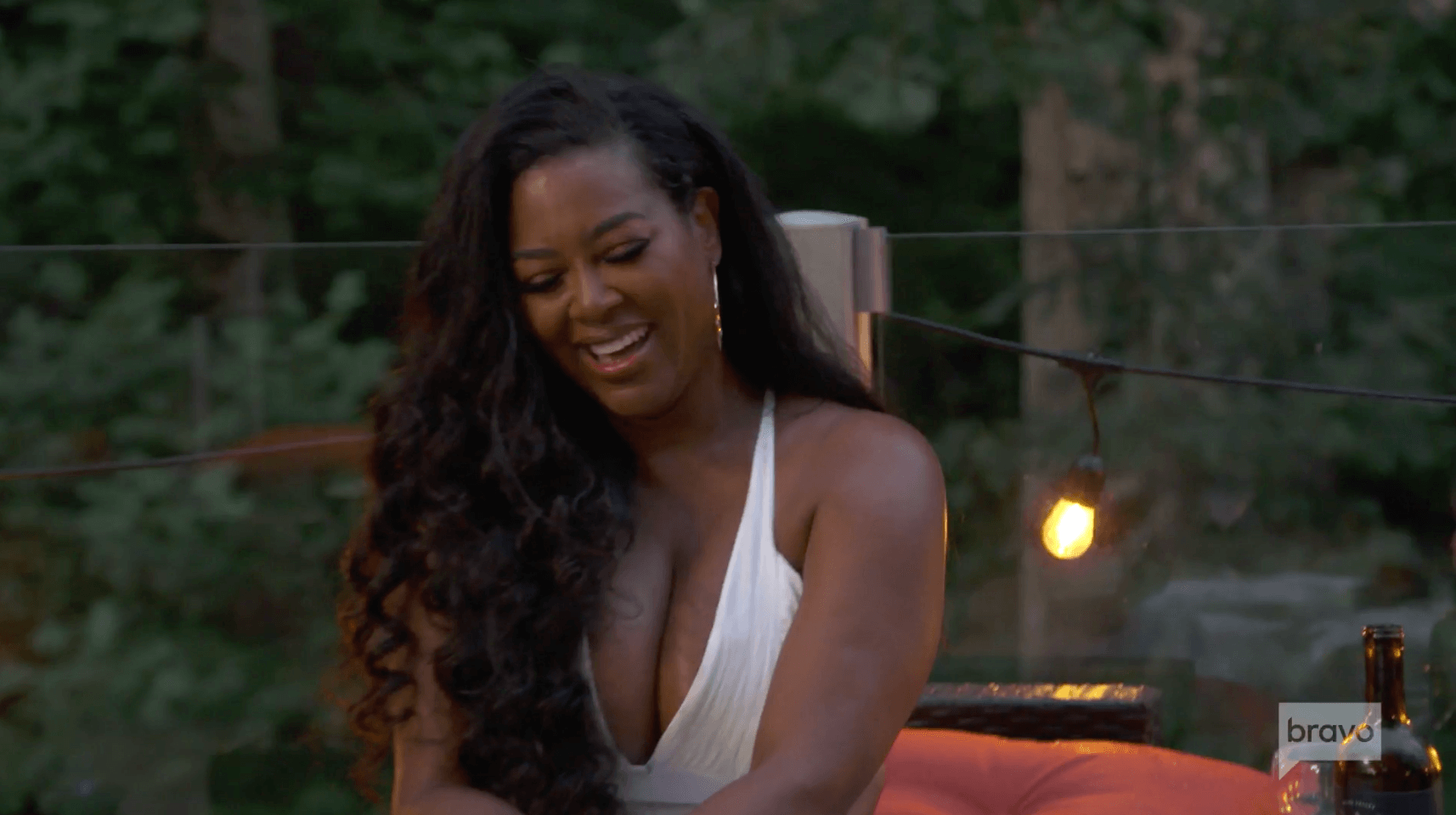 On Sunday's new episode of The Real Housewives of Atlanta, Kenya Moore mocks incoming peach, Drew Sidora's choice of hairstyle.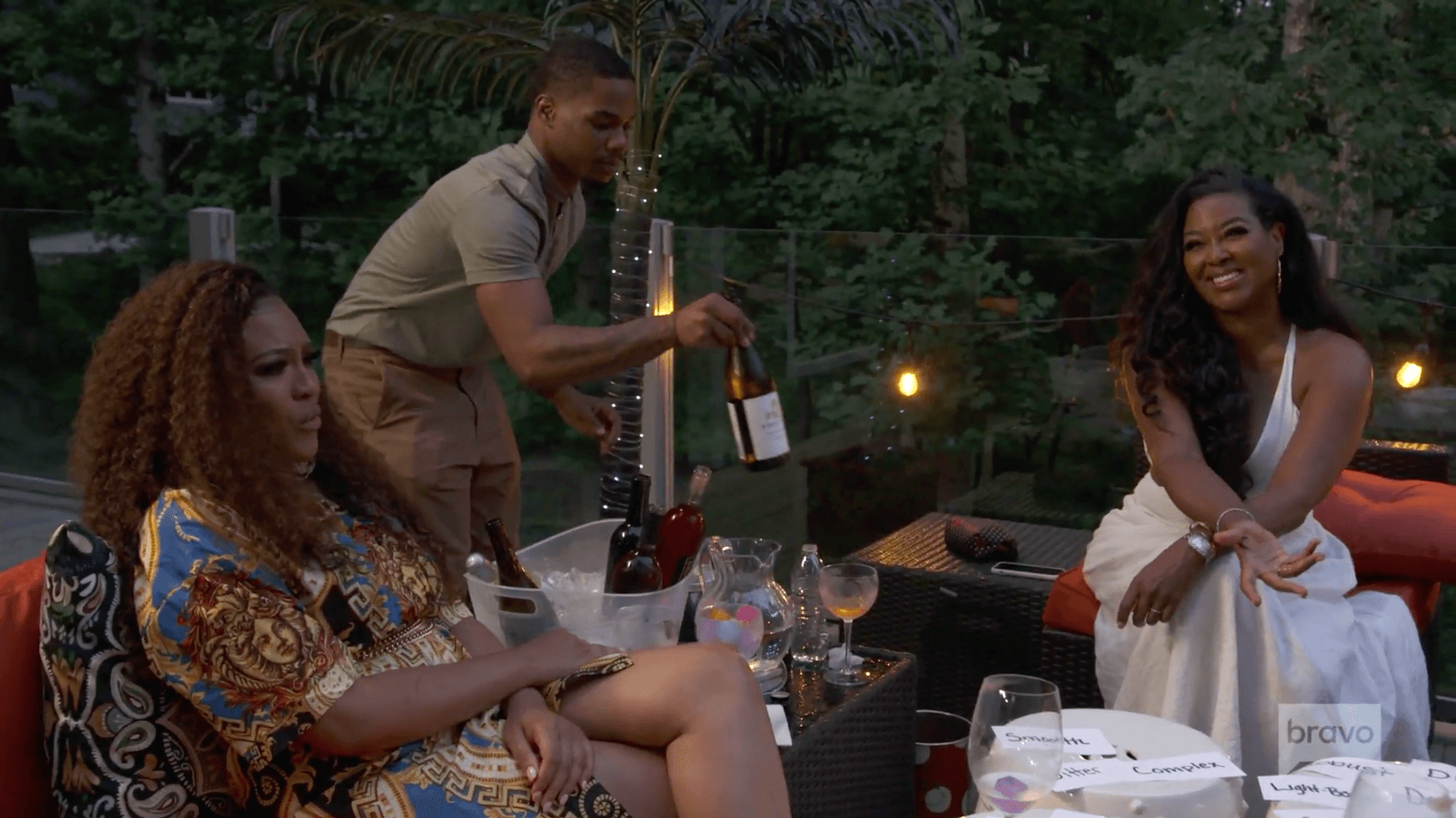 In a newly released clip of Sunday's episode, Kenya Moore and friend of the show, Latoya Ali, sit down for a little chit-chat at Moore Manor about Drew Sidora's hair style from a previous meet up at Cynthia Bailey's house.
"But every now and then when your hair is jacked up or you want to do a protective style, sometimes you have to." Kenya Moore says to Latoya Ali in the clip below.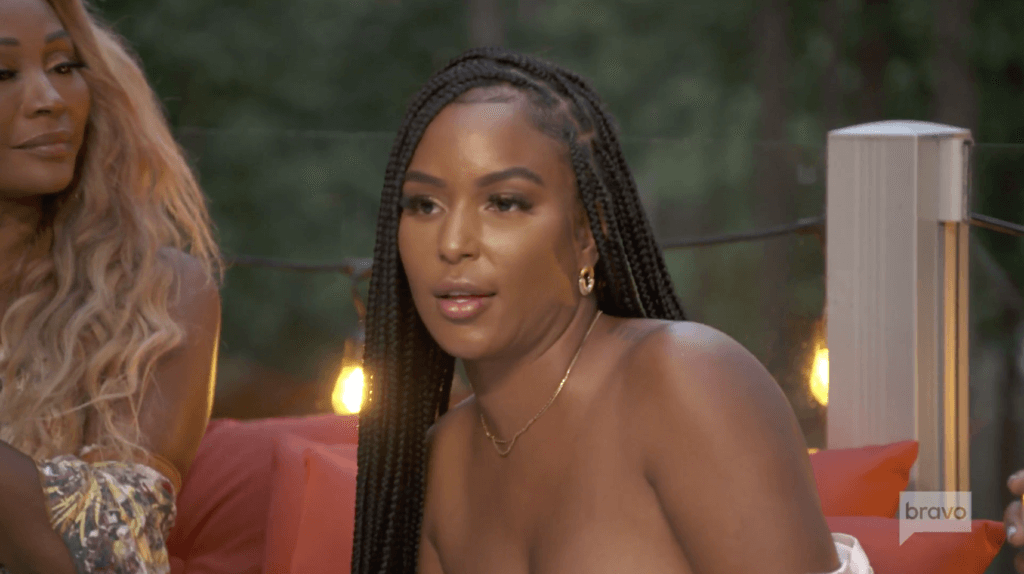 "For sure but at least get a hairstylist that knows how to put it on." Latoya Ali comments. "Ok, that's fair." Kenya responds. 
But it's just the truth. Let's just call a spade a spade…a wig a wig…a drew a drew. That is not a wig, that is a pet on your head." Latoya Ali says.
The ladies didn't stop there, they continue making fun and cackling about Drew's wig. 
Kenya Moore notes in a talking head confessional, "I thought I was shady. This little one right here. I think I may have met my match" — regarding her sidekick, Latoya Ali.
As seen in last Sunday's episode, Drew Sidora and Kenya Moore did not hit things off when the pair met on camera. Kenya and LaToya Ali joked about Drew's wig looking like a cat and joked about Cynthia Bailey, who introduced Drew to the group, finding friends "at the pound."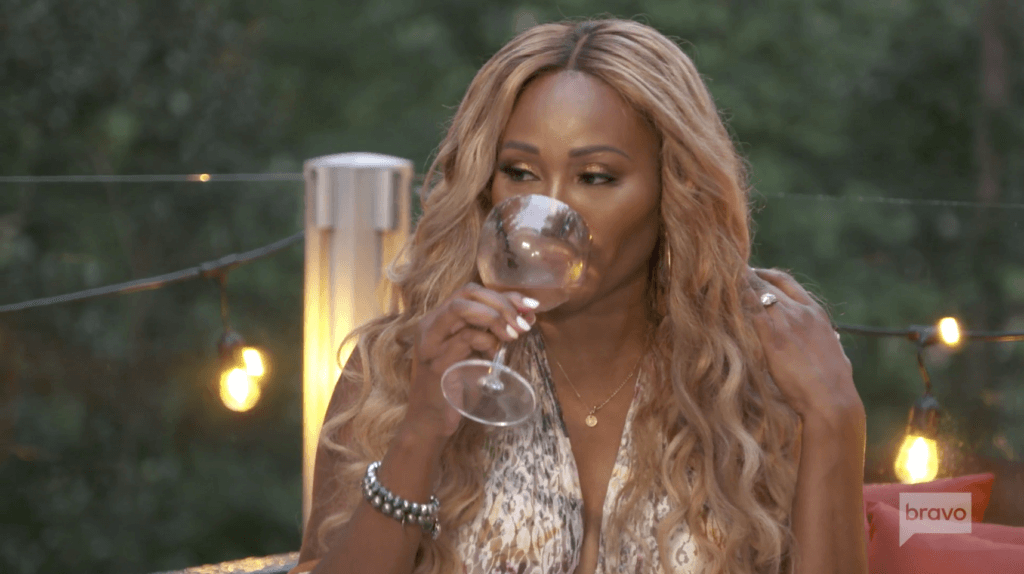 Drew Sidora spoke to ET recently about her brewing feud with the former Miss USA and she had plenty to say.
"I take care of myself," Drew tells ET over video chat from her Georgia home, responding to Kenya describing her as parched. "I'm a big girl, and it's a shot and I take it for what it is. Sometimes negativity comes in different forms and, right now, it's just coming from a fluffy face."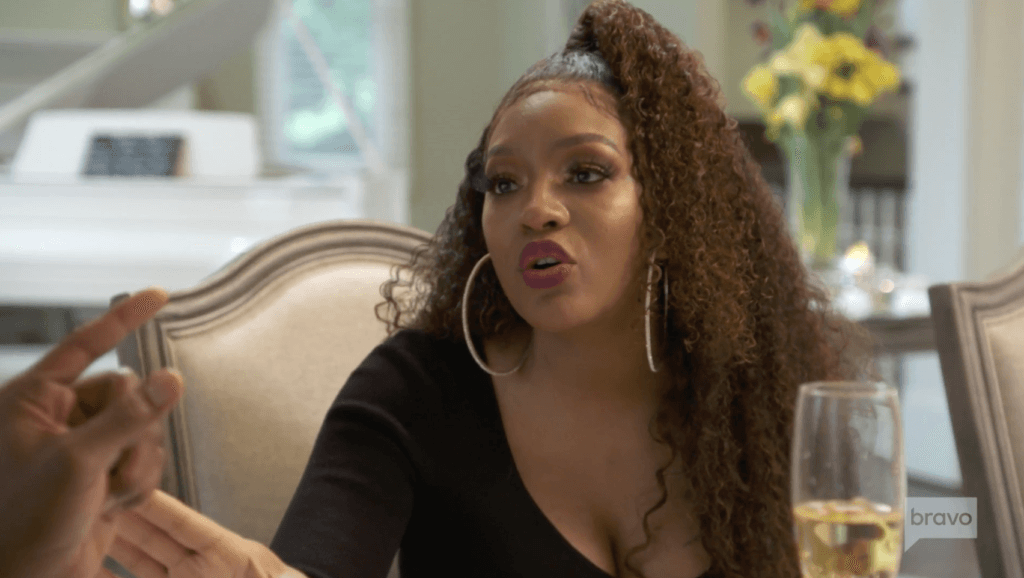 "I really felt something with Kenya," Drew recalls of the moment. "Like, I didn't know because it wasn't in my face, but I did feel the energy just — I couldn't figure it out! So, after watching [the episode, it] explains a lot, you know what I mean? Why the relationship ended up — or ends up — where it is. Even with LaToya, they never said it to me. So, I just was like, wow. That's really shocking, a pet on my head? Is that what we're talking about?"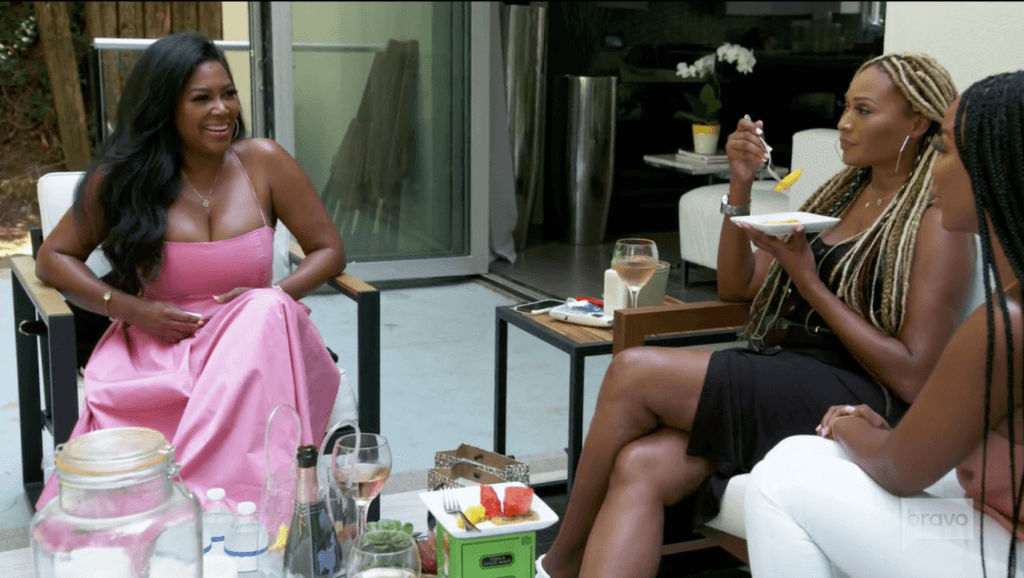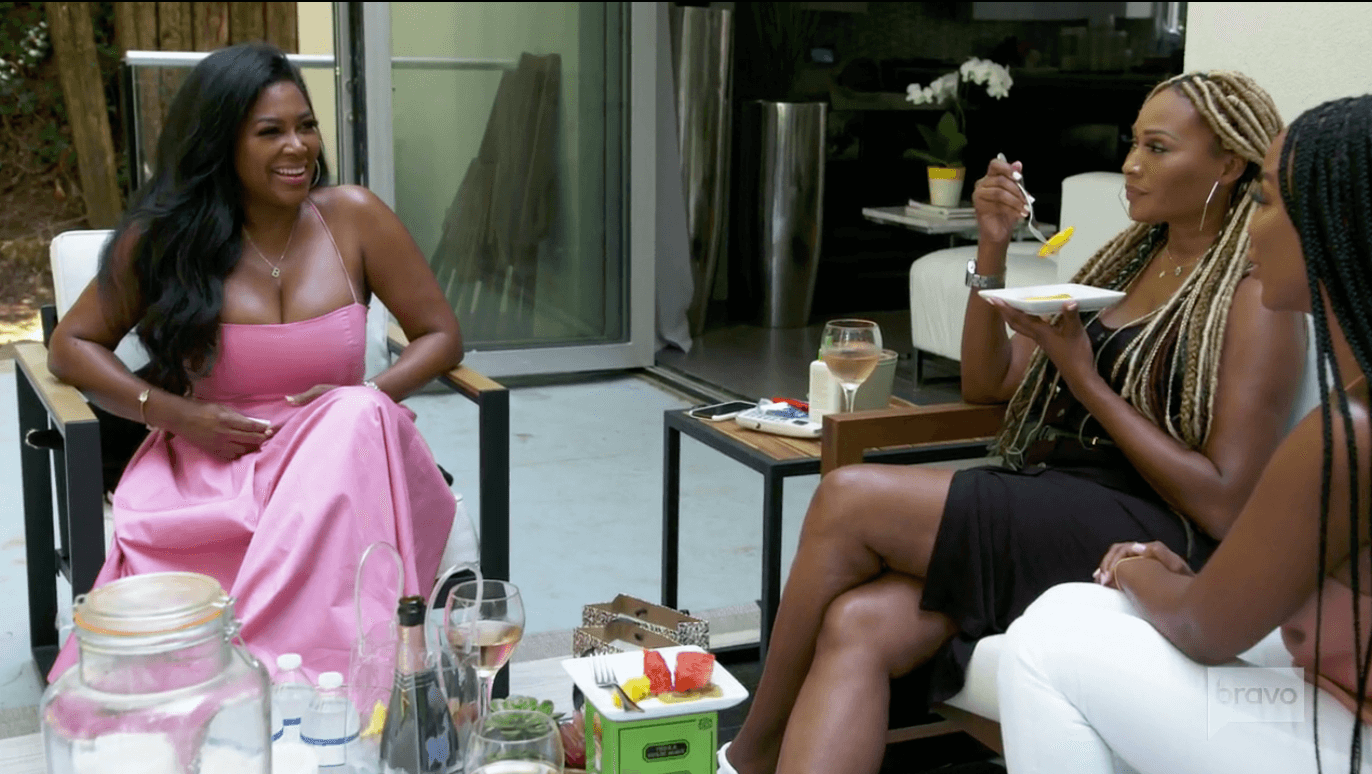 She adds, "She was a cute little kitten and I felt good about it when I walked out the door," Drew adds of her wig, which she styled herself as she wasn't getting professional hair and makeup done due to the coronavirus pandemic. "I think all girls can relate to the struggle of COVID and us trying to keep our looks together."
Press play below to watch.
The Real Housewives of Atlanta airs on Sundays at 8 pm, ET, on Bravo.
Stay Connected With All About The Tea: Twitter Ι Instagram Ι YouTube Ι Facebook Ι Send Us Tips