'RHOSLC' RECAP: Jen & Mary Call Truce, Pump Rules' Katie & Lala Talk Heather Into Having a One-Night Stand!
It's time for the Sundance festival on the Real Housewives of Salt Lake City. 
At Lisa Barlow's house, she talks about the parties she needs to attend. As she sits up in bed and looks over her schedule, husband John can't seem to wake up. Or maybe he's just too bored to listen?
Meredith Marks shows her dress off to her son, Brooks. But it makes her look like Elvira, Mistress of the Dark. I swear these women need better stylists.
Brooks is not only a designer at Fashion Week, he's also walking in a show. This is news to Brooks. If he knew all eyes would be on him, he'd have started a juice cleanse a week ago!
Jen Shah roller skates through her office. Her assistant, Stuart, runs through her itinerary, and Jen twirls a hula-hoop around her waist. Then she falls on her ass. On top of that bit of extra, she makes him fan her with an ostrich feather.
Jen is planning a Sundance party. Her cousin is a filmmaker, so she wants to throw him a party. For VIPs only. Not the riffraff!
At a local restaurant, Lisa is planning a party, too. She has multiple events to throw. She tells us some people call her the Queen of Sundance. 
Lisa is one of six kids, and she's had to work her ass off to get what she has now. The Mormon church helped provide standards and goals, and she appreciates it.
When a Uhaul pulls up with furniture, she leaves John to unload everything. He doesn't mind that she's the boss. And yes, Lisa told him to say that.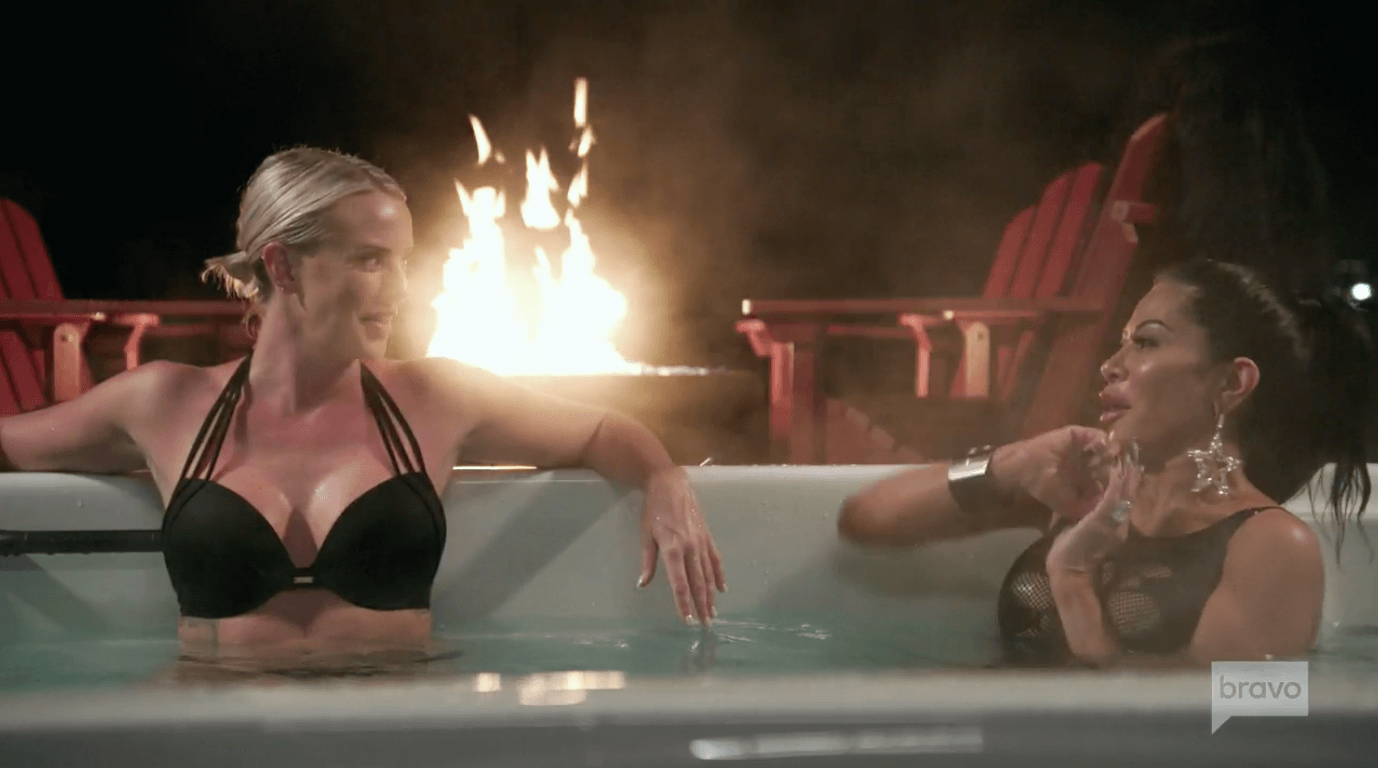 At Whitney Rose's house, she tells husband, Justin, about the party Mary Cosby threw the week before. How Mary and Jen faced off, before Mary tossed Jen out on her ass. Now, Whitney wants to talk to Jen. So, what better way than to have a hot tub party and a charcuterie tray?
Jen changes into her "swimsuit" which looks more like a transparent teddy. She pairs this with furry boots and a fur jacket. You know, basic hot tub attire.
The two women head outside and dip into the jacuzzi. Whitney discusses the party bus they plan to ride the following day. It's Justin's birthday, and Whitney goes all out. Mary won't ride the bus, and Lisa has events to throw. The rest of the women will be on hand.
Jen isn't going to miss Mary. At Mary's Met Gala inspired luncheon, she called Jen a hoodlum and ghetto. For Jen, that was the final straw. She and Mary will never be friends again! 
The next day, Whitney is getting her hair done for her Justin's big night. Meredith calls and asks if Whitney would walk in the fashion show for a friend. It's Park City's first fashion show. Whitney is game to try her hand at modeling.
At Mary's place, she shows her maid what she plans on wearing later that night. And we find her maid is her great-uncle's daughter.  So that makes them, what, second or third cousins? Mary says they're not close at all. She knows nothing about Charlinda's life outside her role as Mary's maid. (You're gross, Mary.)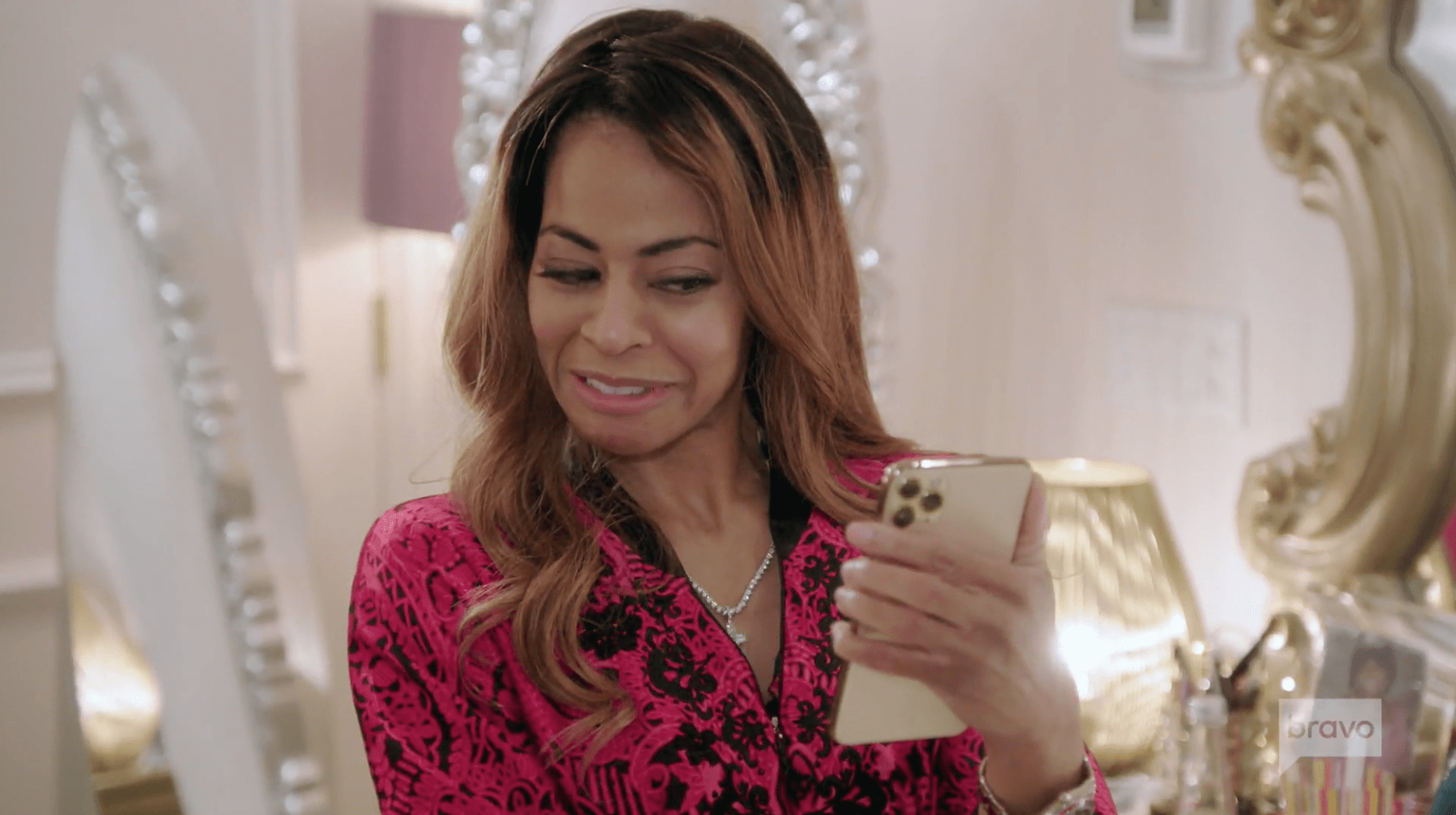 Heather phones and wonders if Mary will be attending Justin's party. Yep, she's coming. But how will she handle seeing Jen? While Mary is no longer interested in being friends with Jen, perhaps they can come to an understanding and not argue every time they see one another.
Justin's birthday is here. In Whitney's kitchen, her husband pours tequila on her bellybutton and takes a body shot. Their friends, including Heather, look on and cheer. 
Whitney leads the procession onto the party bus. She gyrates and works the pole, as usual.
The bus takes everyone to Kathryn's house. There's a ton of food, a bar, and a DJ. We're told that Kathryn is hooked into Park City society. She even owns Park City Live.
Meredith finally arrives, and so does Mary. Everyone's laughing, drinking, and having fun. Whitney, surrounded by the ladies, makes a toast, while Mary stands off to the side, dancing by herself.
Mary finally inserts herself into the group. She singles out Jen. Jen says Mary hurt her feelings at the luncheon. Mary wanted Jen to open up with the group, then Mary insulted her for it. Mary admits to feeling hurt, too.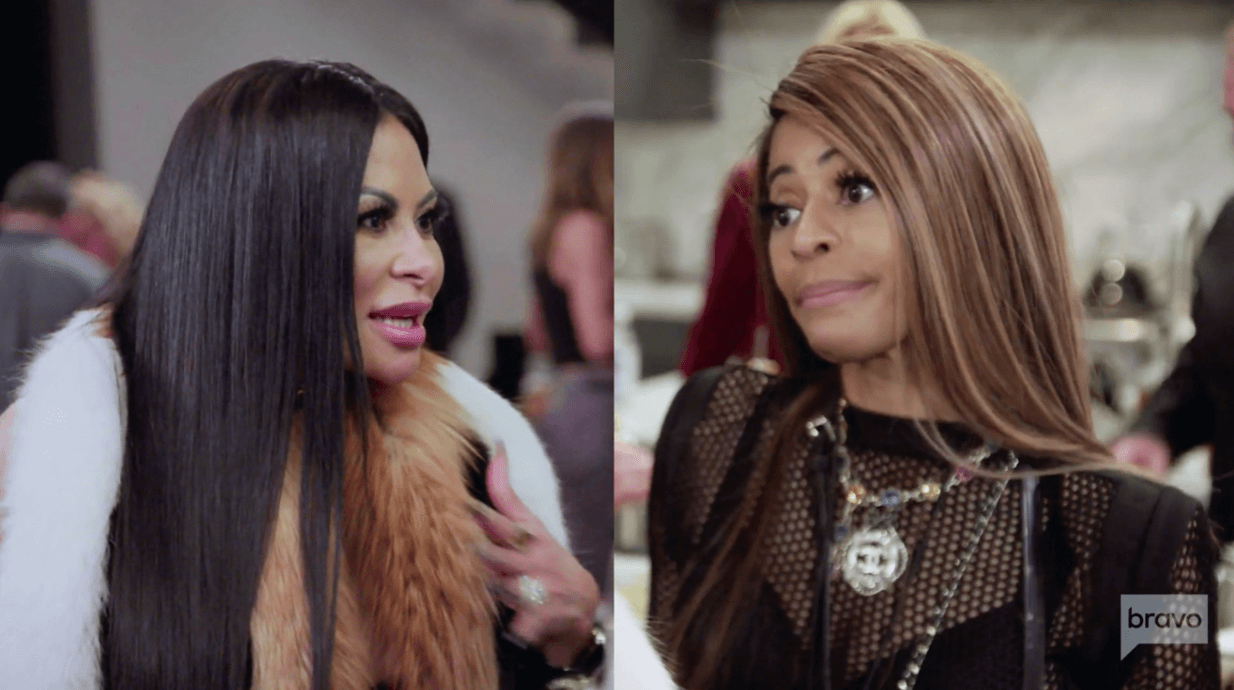 Jen denies that she called Mary a grandfather-f*cker. She says she doesn't remember saying something like that to Mary's face. Behind her back? Yeah, that might have happened. Either way, they agree to move on, but still hate each other.
Meredith and Brooks are getting ready for their fashion show. Meredith will be promoting her own jewelry line.
Brooks has his own brand of tracksuits. He sells them in a small, local boutique. When he finds out his father, Seth, won't be in town for the fashion show, Brooks is upset. None of his siblings are coming, either. At least he has Meredith behind him.
Lisa is scrambling to put together yet another party. This one is open to the public. The bar is stocked with her own line of tequila.
Lisa's boys, Jack and Henry, haven't seen their mom all week. As they eat dinner, the babysitter tries to Facetime Lisa. She denies the call and is too busy to talk. Suck it, children. This is Sundance!
At a restaurant, Whitney and Heather meet for drinks. Heather points out that Mormons aren't supposed to drink. So, every purchased cocktail is watered down. There will be no buzzing in Utah!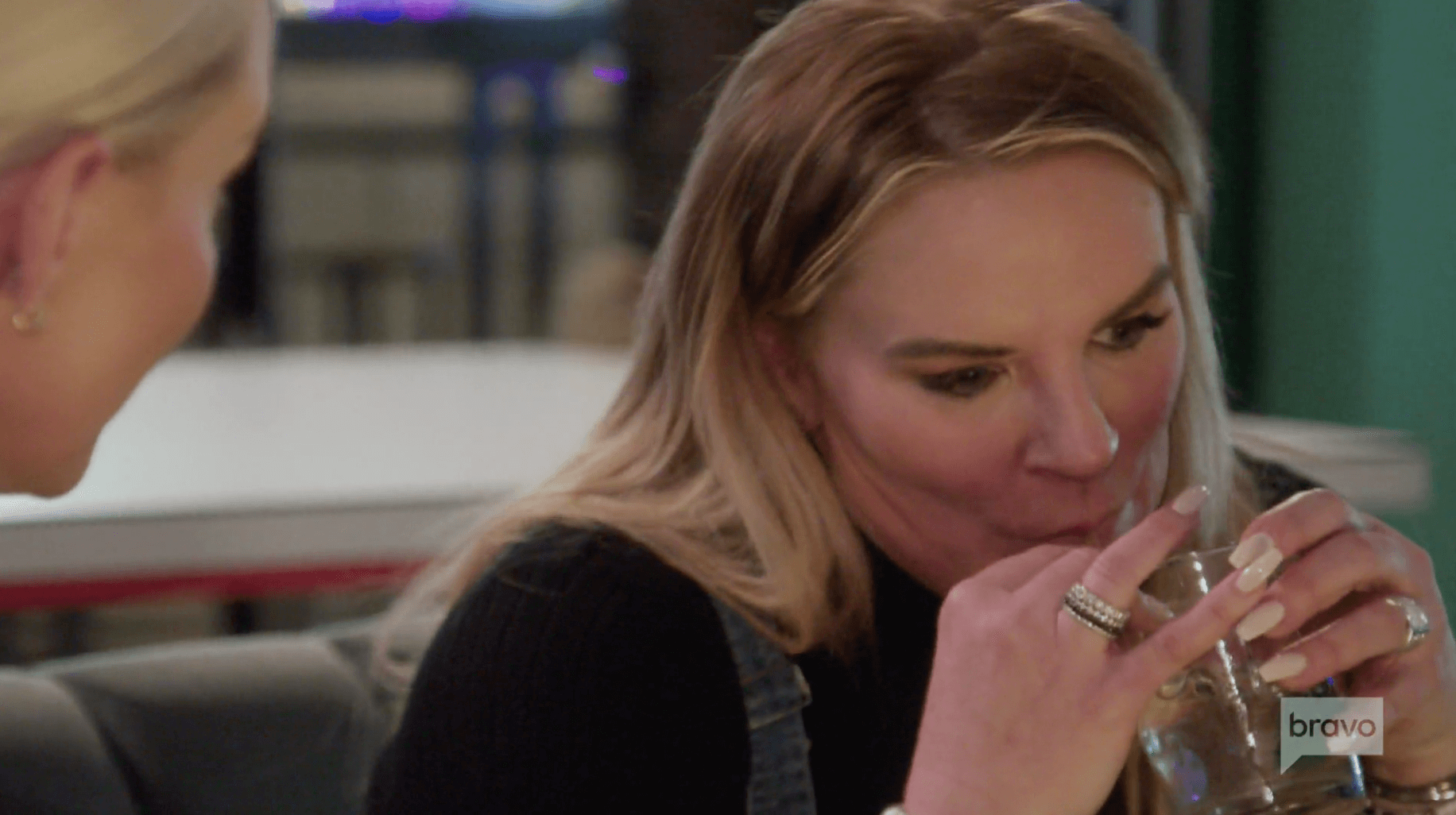 Heather asks if Whitney is happy being married to Justin. Of course! Heather admits she's jealous that she didn't have a happily ever after. Heather wants to find a man who accepts her for who she is. It's the men in Utah. They want a perfect woman. Who can live up to that?
Whitney gives Heather a bit of tough love. Heather needs to start working toward her dreams instead of making excuses. But Heather is divorced, has three kids, and likes to get her drink on. What Mormon man is going to want that?
Heather claims she's tried everything. She even did Bumble for a couple weeks! Where is Mr. Right?!
The night of Jen's party has arrived. Heather shows up and wants to meet men from other states. No Mormons need apply! Though she says she wants sex, not love, that's not what she told Whitney earlier.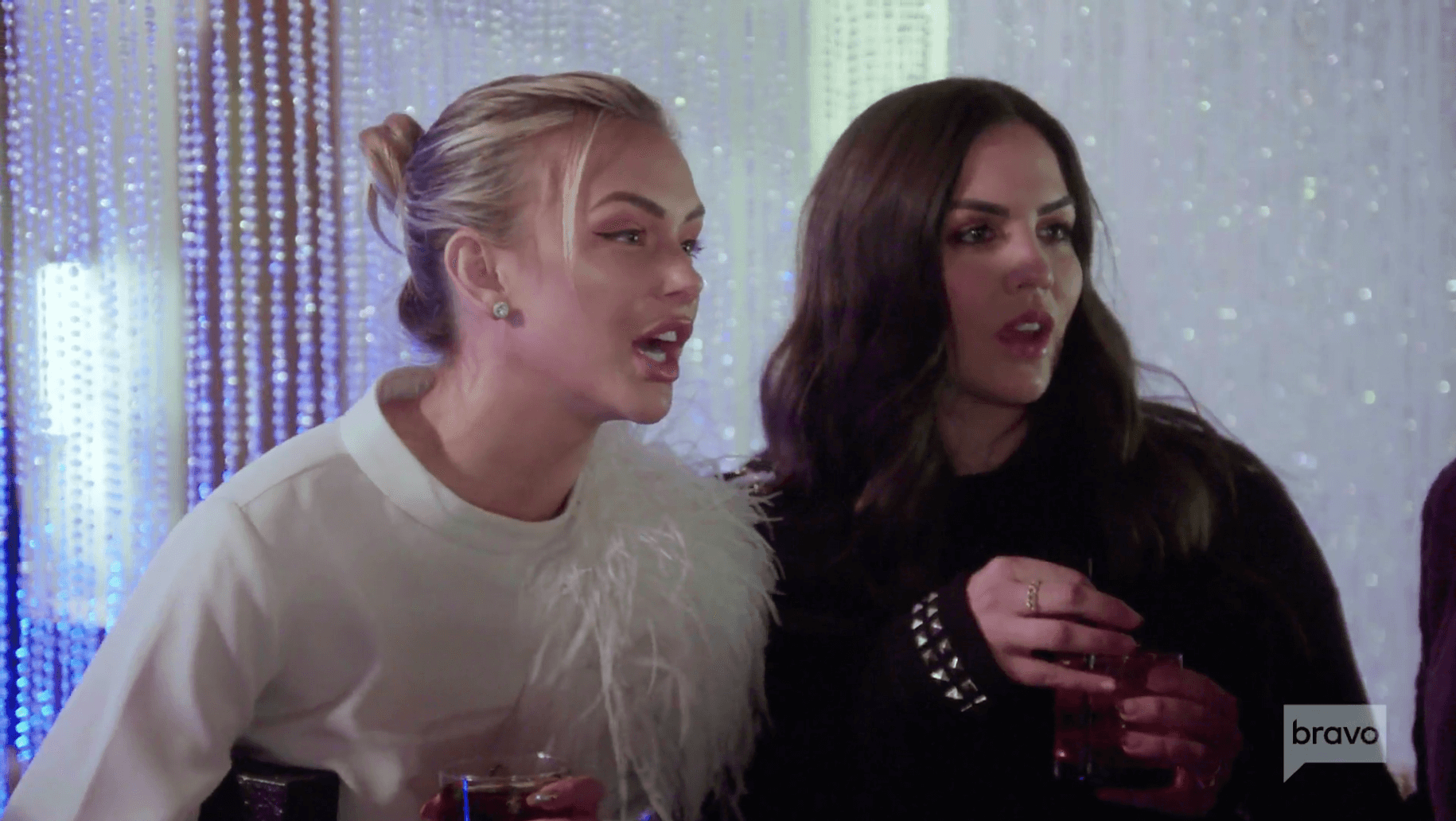 Speaking of Whitney, she has Justin escorting her for once. And guess who else makes an appearance? LaLa Kent and Katie Maloney. Both girls are from Utah and are in town for Lala's most recent movie.
Tony, Jen's cousin, has made a documentary about a local rap group. She's glad to see the light shown on minorities in Utah. 
Jen trolls the guests, trying to find single men for Heather. She finds a nice man named Curtis. Heather calls his projector a "printer." Whoops. But he's charming and laughs at her jokes. They wind up leaving together. Go get it, Heather! Rowr!
At Meredith's house, the day of the fashion show is here. Brooks is running fifteen minutes late. He asks his mom to call and make excuses. She says having your mother call the coordinator isn't exactly professional. 
As Brooks is searching in vain for a lint roller, the house alarm goes off. Is it the smoke alarm? Brooks asks if Meredith has been cooking—four times. And four times, she says no. The problem seems to be an overflowing toilet.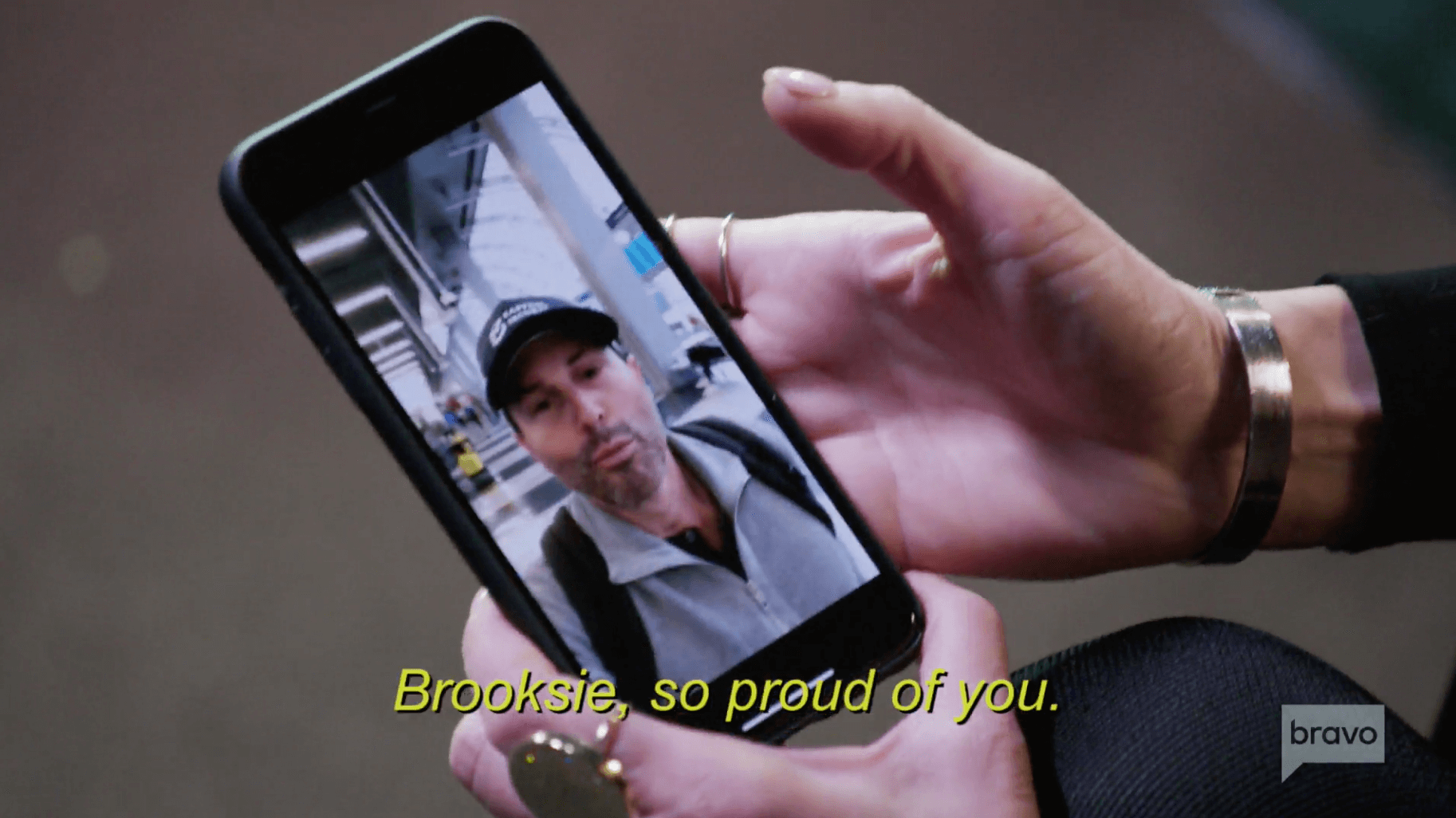 Meanwhile, the dog is barking. The alarm won't stop blaring. Meredith is trying to call the maintenance company. And…the dog crapped all over the floor. It is a literal shit-show, people.
At the venue for Brooks' fashion show, Whitney arrives for hair and makeup. Brooks and Meredith, make it, but are nearly an hour late. 
Seth sends a supportive, inspirational text to Brooks. He's not on hand because Meredith needs space from her husband. Still, she feels guilty Brooks is suffering because of it.
So, that's it. Do you think the Whitney/Justin marriage is a love match? Did you appreciate seeing Lala and Katie? And how long will it be before Mary and Jen have another blowout?
Stay Connected With All About The Tea: Twitter Ι Instagram Ι YouTube Ι Facebook Ι Send Us Tips
I'm a fiction writer by day and a reality TV addict by night.