Celebrity News
Rapper Wiz Khalifa DRAGGED for Kissing Son on the Lips in Video!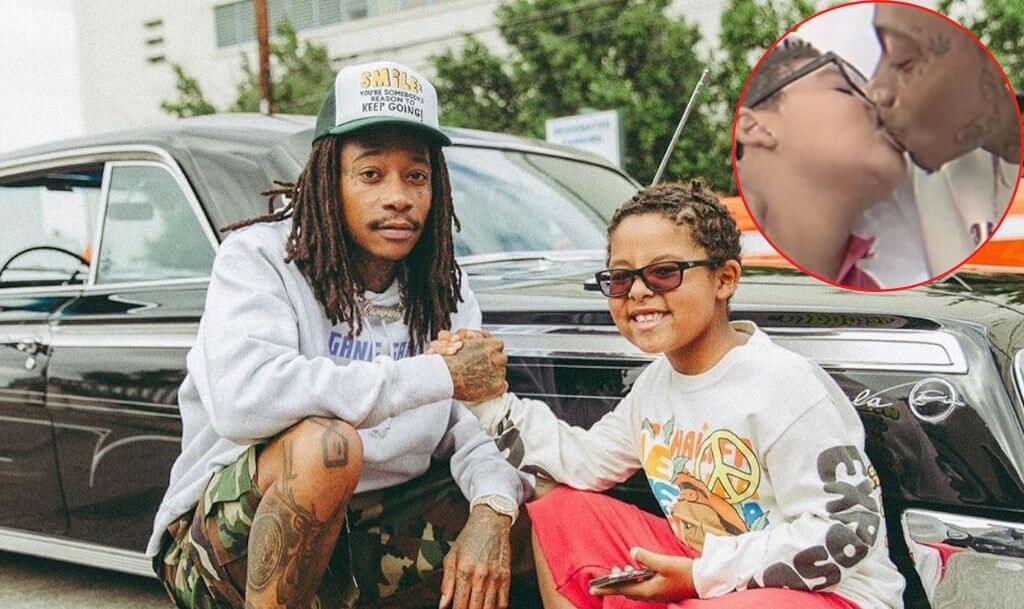 Wiz Khalifa is being dragged by friends after a photo and video surfaced of the rapper and his 7-year-old son Sebastian Taylor Thomaz kissing each other on the lips. 
The photo is a screengrab of the actual video, which made fans assume that the kiss between Wiz Khalifa and Sebastian was anything but innocent. Then, the video surfaced, giving fans a deeper look into the incident.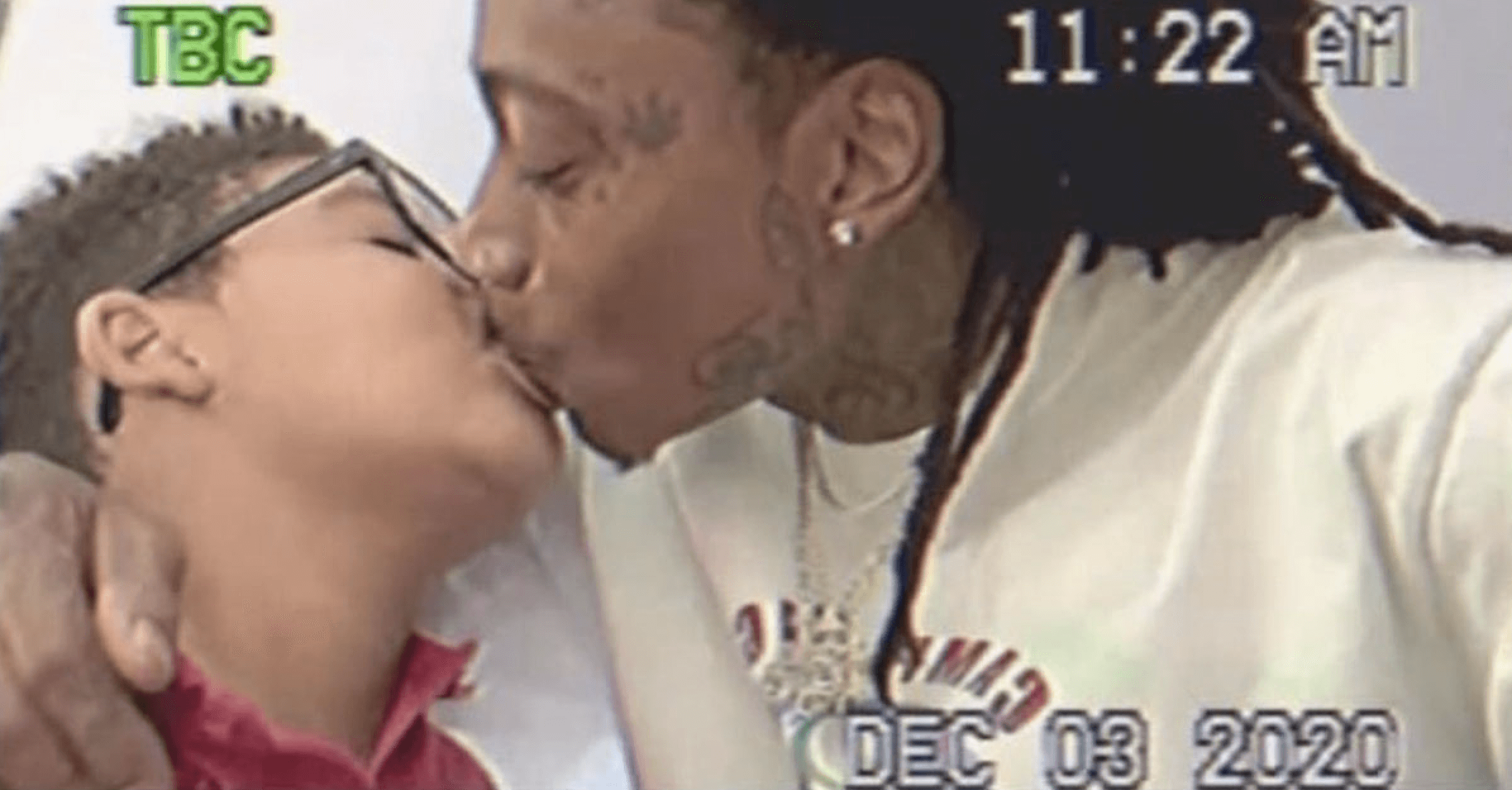 In the video reposted by Instagram account, saucyk33, Wiz Khalifa says 'Good Morning' to his son who responds, "Heyyy," to his dad and to the camera. Wiz begins kissing Sebastian on the forehead then asks, "What about my kiss?" Sebastian looks up at his dad as they both embrace each other with a smooch on the lips.
Fans flocked to the page's comment section to express their mixed thoughts on the video.
"Kiss on the forehead is good enough all that mouth action is outta line period the man ten or older"
"Some people just have no social skills, not even with their kids. Crack & gangsta rap destroyed two entire generations that we may never get back black love again. Great father!!"
"Nothing wrong with this that is his kid."
"Wiz still thinks is son is 2 lol Theirs nothing wrong with the kiss is just now he his to old for that at 7 but i understand as a parent you your kids are always babies. What is wrong is the picture they are showing in blogs it look like a tongue kiss"
"I really see nothing wrong with how Wiz kissed his son. There was a forehead kiss then a 2 second kiss on his mouth. I have to admit when I saw the still picture I was like umm umm but seeing the live picture I see nothing but love for a son from his father. I think things have gotten so bad with all the children getting abused and/or pedophelia that we tend to blow innocent things out of proportion. Y'all got to chill out a little bit. I believe that was harmless love"
Fans on Twitter also commented their takes on Wiz's video.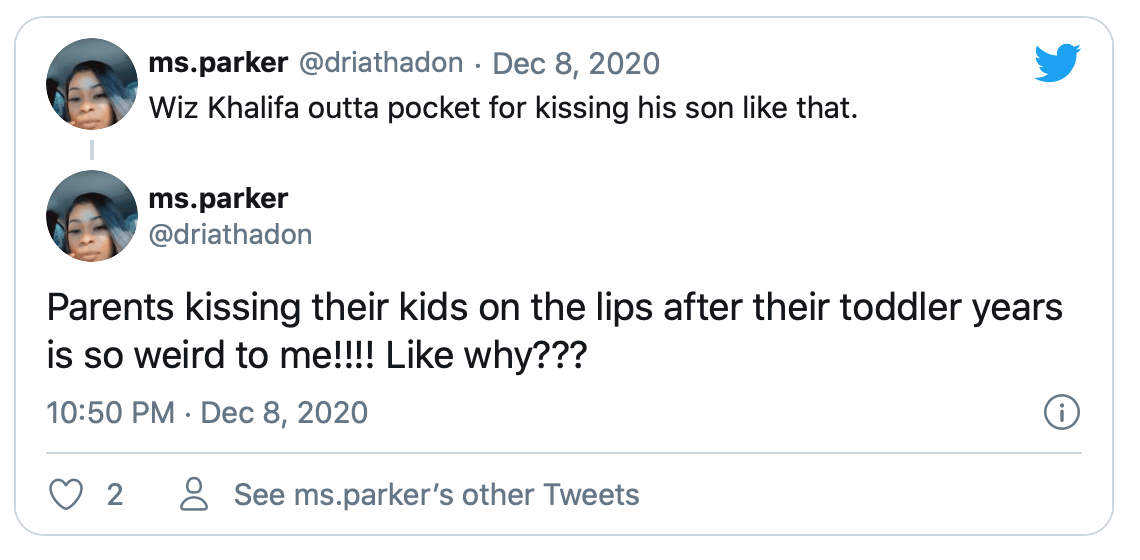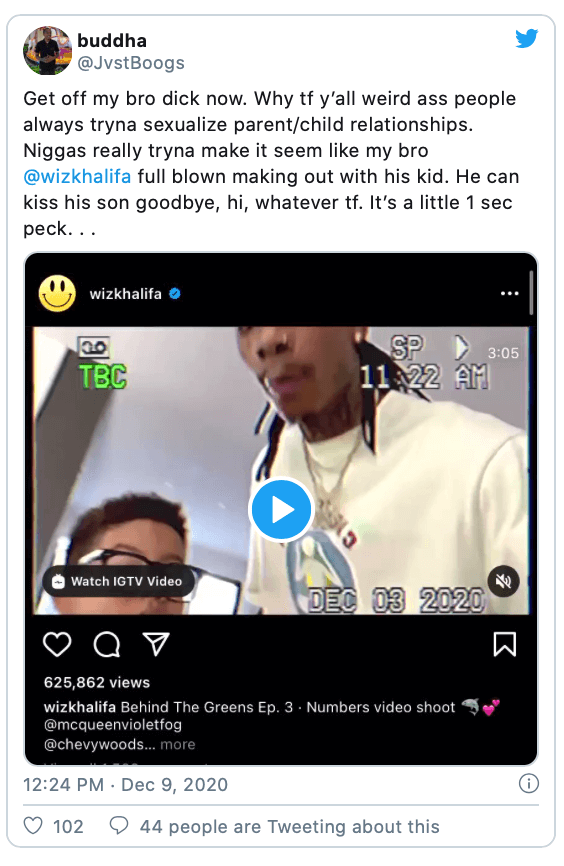 Sebastian is Wiz's only child. He shares his young son with model Amber Rose. Surprisingly, she hasn't commented on the incident. Yet.
Stay Connected With All About The Tea: Twitter Ι Instagram Ι YouTube Ι Facebook Ι Send Us Tips