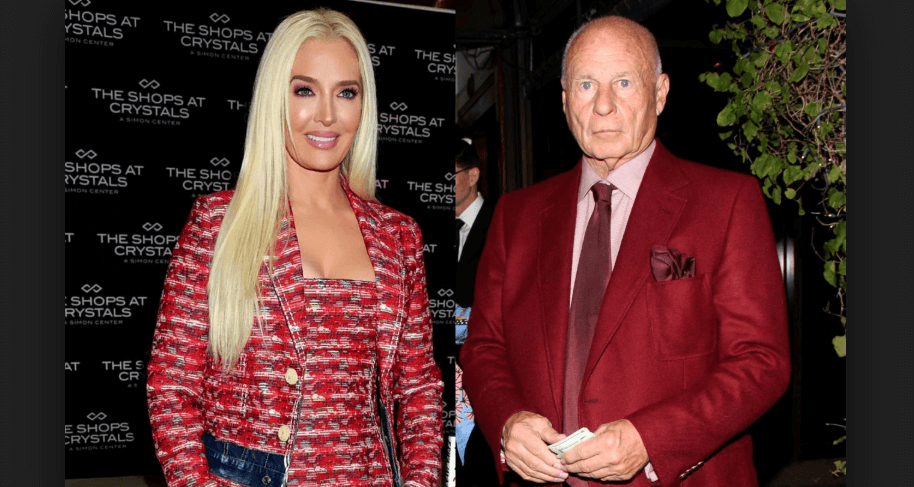 Erika Jayne's divorce from Thomas Girardi has hit some bumps.
The Real Housewives of Beverly Hills star's husband has responded to her divorce petition and has requested that the court terminate her right to spousal support, according to documents obtained by AllAboutTheTea.com. 
Tom, 81, also wants Erika, 49, to take care of her own attorney's fees. 
Erika and Tom wed on January 7, 2000, with no prenuptial agreement in place. Erika filed for divorce from the high profile lawyer last month. The reality star asked for spousal support and for her estranged husband to pay her legal fees. 
Erika revealed that the couple had no prenup, during a 2017 appearance on "Andy Cohen's Then & Now." 
"But let me tell you something, let me be very clear. I'm married to a very powerful lawyer," she said of her legal eagle husband. "A prenup wouldn't stand in his way anyway. So it doesn't matter whether you had one or you didn't, it's going to be all Tom's way, I assure you. He'll rip that piece of paper to shreds in two seconds!"
RELATED: Erika Jayne's SHAM Divorce Revealed In New Lawsuit Accusing the 'RHOBH' Couple of Hiding Money!
As reported, Erika and Tom were both ordered to provide their financial info to each other by the court. RHOBH is currently in production for the upcoming season, but it remains unclear if the series will chronicle the breakup. 
The "Xxpensive" singer asked the court to allow her to keep everything she acquired prior to the marriage and after the separation date as separate property from her husband.
The documents, filed Nov. 25 in Los Angeles Superior Court, list their date of separation as "[to be determined]" and cite the reason for the split as "irreconcilable differences." 
"After much consideration, I have decided to end my marriage to Tom Girardi," Erika said in a statement last month. "This is not a step taken lightly or easily. I have great love and respect for Tom and for our years and the lives we built together."
"It is my absolute wish to proceed through this process with respect and with the privacy that both Tom and I deserve," she added. "I request others give us that privacy as well."
Tom and Erika have since been accused of using their impending divorce to guard money embezzled from a settlement fund set up for the victims of Lion Air Flight 610. The complaint was filed by law firm Edelson PC in an Illinois federal court. 
"Tom has resorted to embezzling the proceeds of settlements that should have been directed to his clients — including, as the basis for this Complaint, the widows and orphans who lost loved ones in the tragic crash of Lion Air Flight 610 — in order to continue funding his and Erika's lavish Beverly Hills lifestyles," the documents state.
The case is ongoing.
The Real Housewives of Beverly Hills is currently in production.
Stay Connected With All About The Tea: Twitter Ι Instagram Ι YouTube Ι Facebook Ι Send Us Tips