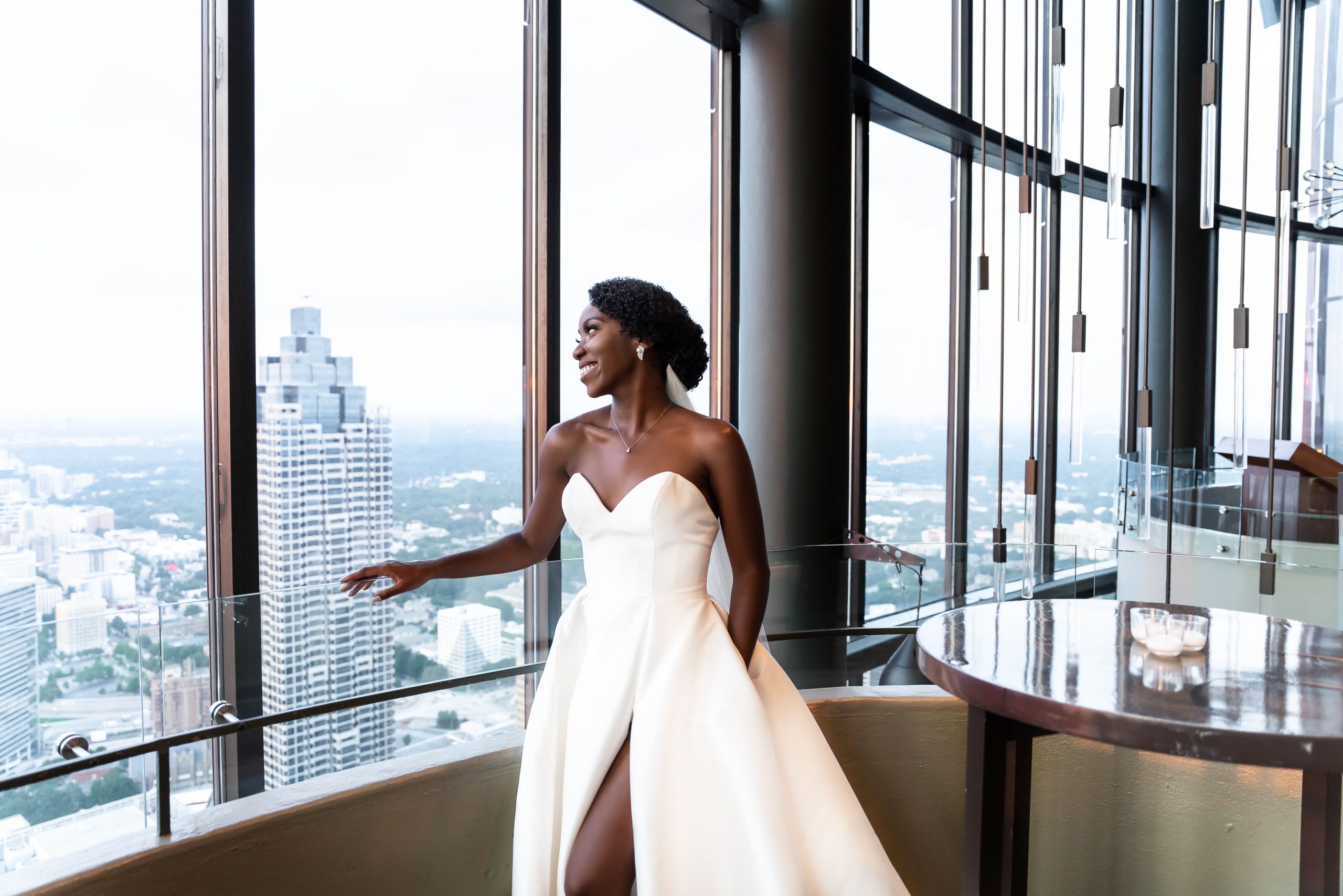 Married at First Sight's season 12 takes place in Atlanta, Ga., and will premiere with a three-hour episode in January. 
Ten singles will meet their new stranger spouse at the altar without knowing a thing about each other. This season features a groom nearing forty and another groom who's been divorced—two MAFS firsts, and one couple who will be blind-sided by an overwhelming surprise they'll have to face.  
Each week, there'll be two-hour episodes following the couples from the altar to the honeymoon, to living together and navigating a new life journey. In the end, each couple must make the hard decision whether to stay together or go their separate ways. 
The new season premieres next year, but the MAFS journey starts before 2020 ends. On December 30, Lifetime will air the 'Season 12 Matchmaking Special' which will highlight the matchmaking process and introduce ten lucky singles that we'll be seeing in 2021. On January 6, the 'Kickoff Special' debuts, giving viewers a more in-depth, behind-the-scenes special on the five couples who will be walking down the aisle. Until then, MEET THE COUPLES:
Briana & Vincent
Briana, 28, is over dating and is ready to settle down with her soulmate. Devoted to the experiemnt, she wants to start a new life and build with a man chosen specifically for her. 
Vincent, 27, was ready to pop the question in a past relationship, but his partner wasn't quite ready to commit. He didn't let that discourage him from still wanting to find love. A man who embraces his Domincan culture, is relying on the experts to find him his dream girl. 
Clara & Ryan


Clara, 27, is done with dating and is ready to settle down. She believes in fate—her reason for signing up on MAFS—and is ready to give her all in the process. 
Ryan, 29, is husband material and ready to be married. With parents who have been married for about 30 years, Ryan feels his dad laid down the foundation on what it takes to be a great husband and dad. He's ready to make his mom and dad grandparents—somenthing they've been wanting. 
Haley & Jacob
Haley, 28, has it all: a house she owns, a dog she loves, and a huge support system that loves her. Now, she's ready for the experts to help her navigate through her trust issues and find a loyal and trustworthy life partner.
Jacob, 38, wants to settle down and have kids. And because he isn't getting any younger, he's relying on the experts make that happen. He's an advocate for arranged marriages because he believes they tend to be more successful than traiditonal marriages. 
Paige & Chris
Paige, 25, is determined to be the first in her family to have a successful marriage. She's very successful in her career and purchased her first home at 20 years old. Now, she's ready to start the next chapter of her life with the right man.
Chris, 27, has been dreaming of getting married since he was a kid. With parents as pastors, he believes in the power of prayer and takes his faith very seriously. He trusts God will bring him his wife and is confident that the MAFS experts will pick the right woman to stand by his side as wife and co-CEO.
Virginia & Erik
Virginia, 26, has had her fair share of failed relationsips in the past, but they've only made her stronger. She's at the place where she's confident in knowing what she wants and is prepared for marriage. Though she has a history of self-sabatoging, she's ready to get over the fear and commit to love.
Erik, 34, has been wanting to get married for awhile, even though his first marriage failed. He doesn't want to waste time finding the perfect match, so instead, he trusts the experts will accomplish finding him the perfect woman with whom he can start a new family.
Married at First Sight premieres January 13, 2021 at 8 p.m E.T. on Lifetime. 
Stay Connected With All About The Tea: Twitter Ι Instagram Ι YouTube Ι Facebook Ι Send Us Tips