90 Day Fiance
'90 Day Fiance' Stars Paul Staehle & Karine Martins FIRED Over Abuse Allegations!
90 Day Fiance: Happily Ever After star Paul Staehle has revealed he and Karine Martins' have been fired.
Paul Staehle made the shocking announcement via Instagram in a lengthy post. 
He wrote, "Update. The false allegations against we were withdrawn. We are currently in Brazil. Karine's green card was stolen and the embassy is closed because of Covid19 so we will be have indefinitely until we can get her a boarding foil hopefully before her green card expires. Karine is pregnant with our nest son Ethan Martins Staehle who will be born in February. My dogs are finishing up intensive training at the Pampered Pup."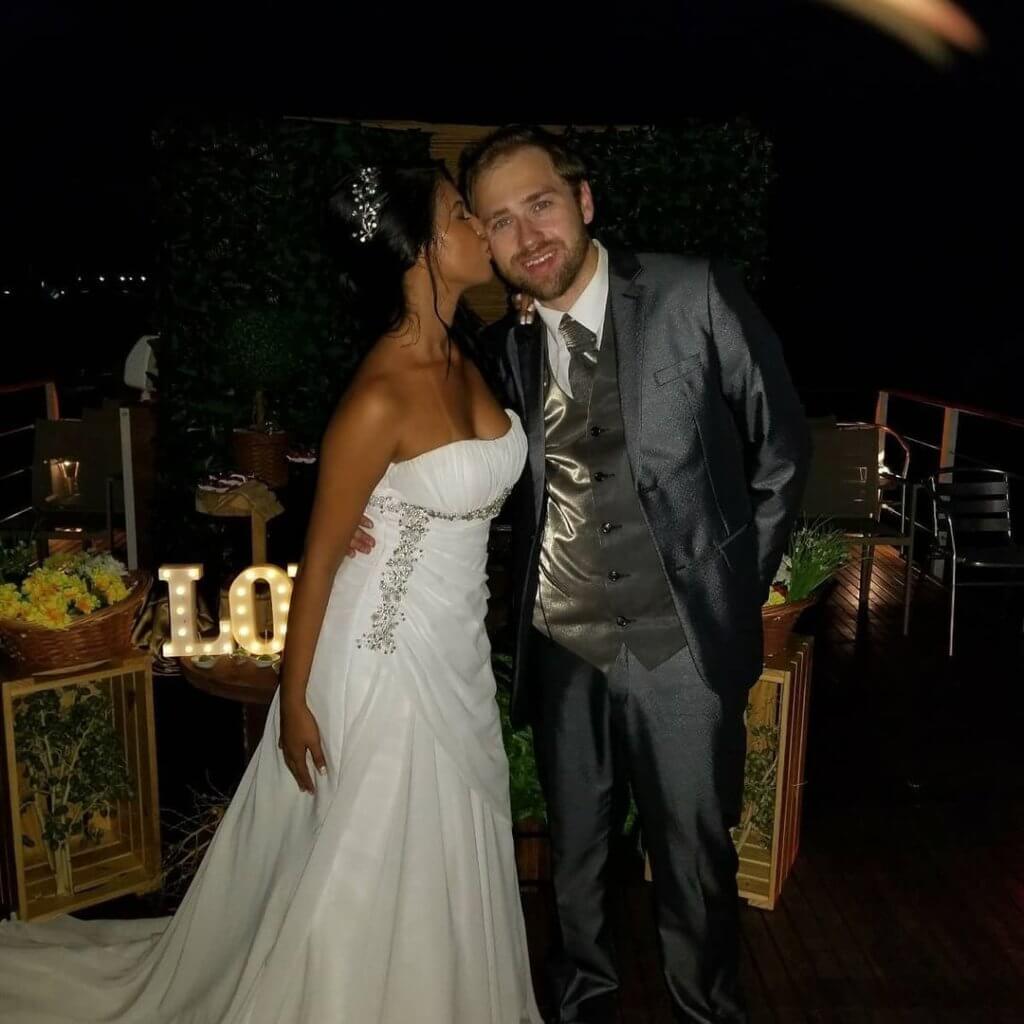 The couple are currently living in Brazil on a family farm Karina inherited after reconciling after their nasty fight which involved the police.
"Karine inherited a farm in Tonantins we will hopefully be able to start growing something and make it a working farm."
The reality star added, "We are hoping to see my mother will come to see the farm and Karine family in Tonantins on her next Brazil visit."
Paul Staehle said, "Karine's family has been a god send and been helping me with Karine. Karine is very happy to be back in Brazil with her family for the first time."
The 90 Day Fiance star said his unborn child will not be delivered in America. He said, "It is highly likely Ethan will be born in Brazil." He said, "Most of my income comes from the internet while I am in Brazil."
Paul decided to end the note with the bombshell. He addressed the dueling restraining orders they filed against each other. He tried to blame the internet chatter writing,
"Because of the overwhelming negative impact of fans taking it upon themselves to pick Karine up and then make very serious false allegations in her name acting as her translator and keeping her in their home until another Brazillian she knew from a church group rescued her and got her to our house."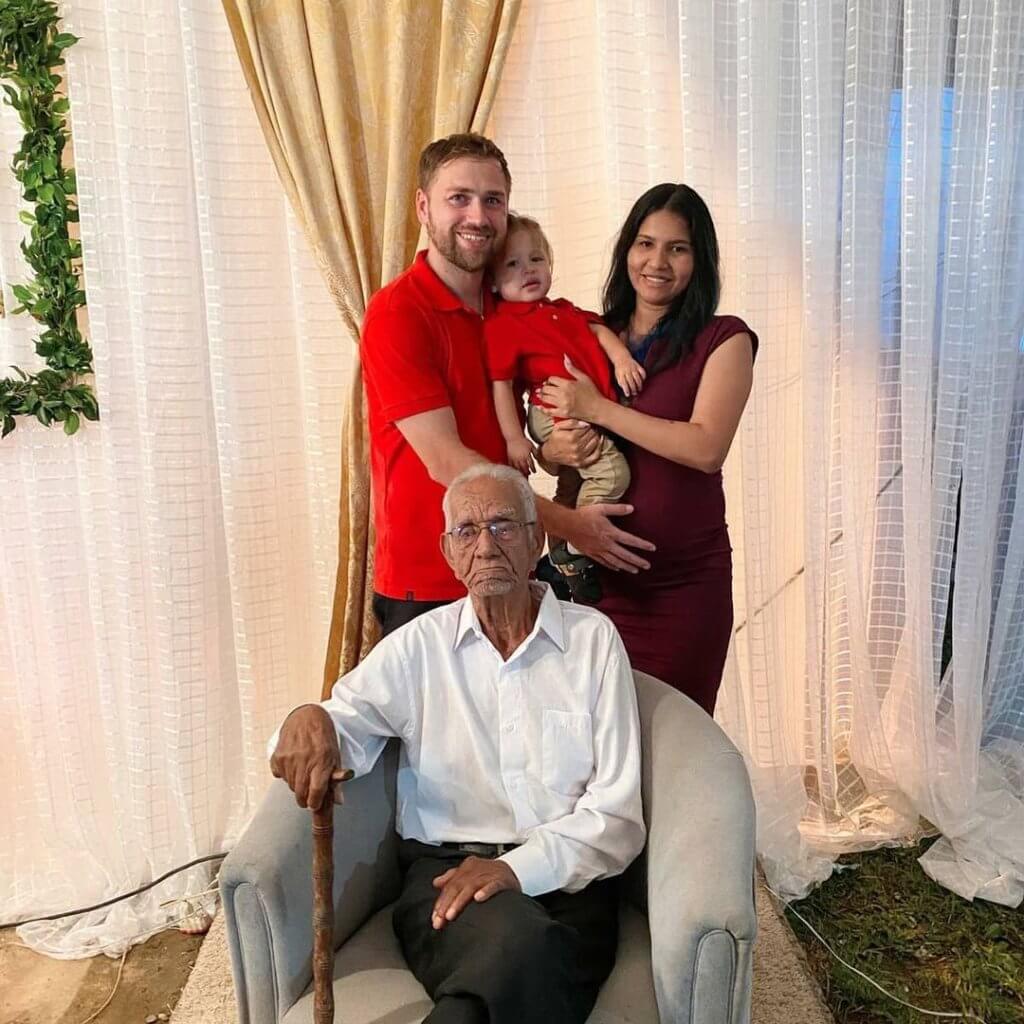 Paul Staehle ended his rant with, "We will probably no longer be filming." The decision by the network comes after fans demanded Paul be axed from the show.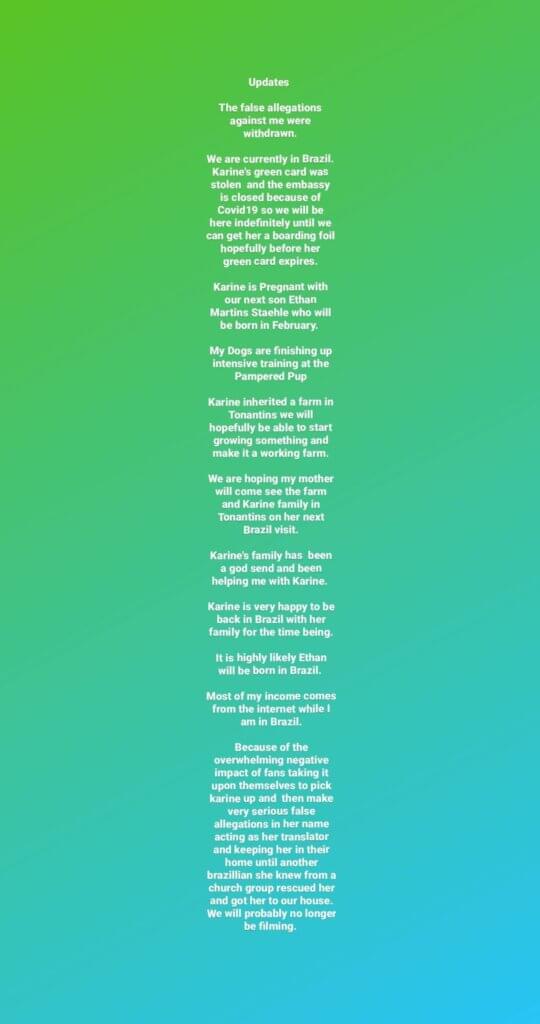 In August, a judge ordered Karine to cut off all communication and stay away from Paul, after he accused her of assault and child endangerment.
Paul Staehle also accused his wife of cheating with another man — and claims that Karine ran off to her lover's house to drink beer, bringing along their 1-year-old son. He claims baby #2 may not be his kid. 
Press play below to find out more drama involving Paul Staehle and Karine Martins. SUBSCRIBE to All About The Tea's YouTube channel. 
90 Day Fiance airs on Sunday nights at 8 pm, ET, on TLC.
Stay Connected With All About The Tea: Twitter Ι Instagram Ι YouTube Ι Facebook Ι Send Us Tips