Celebrity News
Cynthia Bailey PISSED At Gizelle Bryant For 'Unsafe' Wedding Comments, Blasts Her To Karen Huger!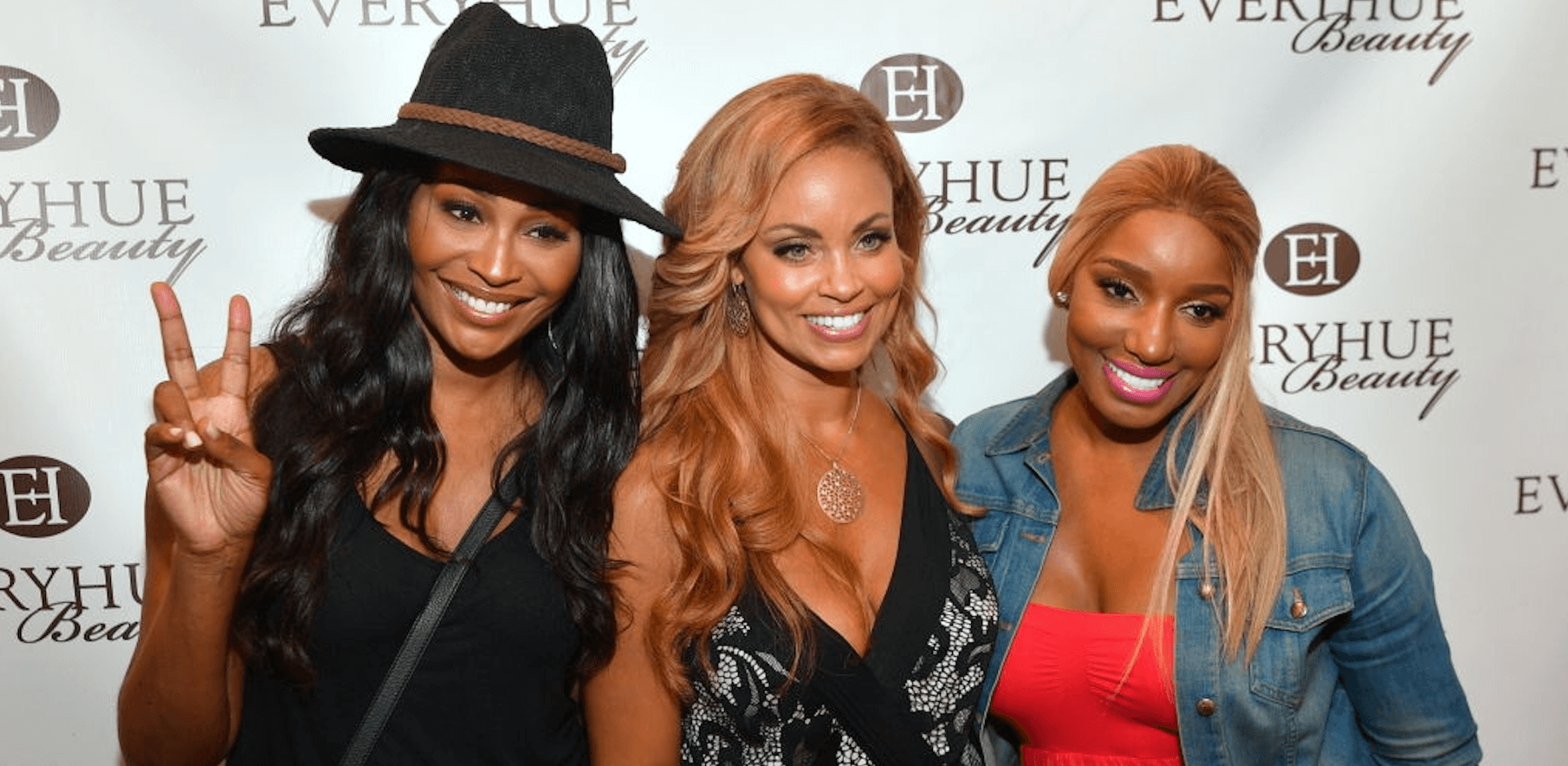 Karen Huger is at odds with her Real Housewives of Potomac co-star, Gizelle Bryant—and the dueling reality stars have been taking shots at each other in recent interviews.    
READ ALSO: Gizelle Bryant Admits She Left Cynthia Bailey's Wedding Early After Guests Took Off Their Masks!
Karen recently dished about the Bravo series to DJ Richie Sky, sounding off about  the cast divide over the rift between Monique Samuels and Candiace Dillard, and spilling crossover tea about Gizelle's take on Cynthia Bailey's wedding. 
Richie asked Karen about the confusion surrounding her support of Monique Samuels after her castmate's explosive altercation with Candiace Dillard. 
"I think they wanted me to get on the bandwagon which I'm not a bandwagon rider. I never have been for five years. I would have disappointed myself more so than disappointed the fans," Karen said. "But I didn't do any of that for any other reason than I saw what I saw, it saddened me. And to see my two friends fighting…one was physical, everybody knows I have been through abuse, I do not believe in putting hands on anybody. I held Monique accountable. I said that in front of the girls."
Karen added that she doesn't want her opinion to overwhelm the narrative.  
"I don't have to do anything else. I've said my piece. This fight is not about me. And it's not about my position, although the girls made it about my position because they felt I needed to choose one or the other," she clarified. "I am so grateful I was raised to believe to stand firm in the right and the wrong."
Real Housewives of Atlanta fans know that Cynthia Bailey received backlash after tying the knot with Mike Hill in front of 250 guests, amid the Covid-19 pandemic. The couple took multiple safety measures, but Gizelle left early, later claiming that the guests were taking off their masks. Karen addressed Gizelle's claim during her interview. 
"The level of commitment she took for our safety…we were prescreened before the wedding," Karen explained. "We had shields, we had masks, we had both. And I thank you for this question because what was so disheartening to me was when Gizelle took to 'Watch What Happens Live' and said she felt unsafe." 
"I just talked to my good friend Cynthia Bailey no more than four days ago and all the reports were almost four weeks out. Not one person from her wedding test positive with Covid, okay?" Karen added. "So I just felt like thank God, that's a blessing, that's a commitment to what Mike and Cynthia…the effort they put forward. And they told people please don't come. You don't have to come. So here's my thing, the people who showed up, we truly love these people. We truly love this couple."
Karen snitched that Cynthia was "not happy" about Gizelle's comments. 
"I do question Gizelle's motives now. Why was she there? So I went a little further with Cynthia Bailey and…Cynthia was of course was not happy about the comments Gizelle had made," Karen spilled. "But she shared something with me that I find striking because when Gizelle was on 'Watch What Happens Live,' Andy Cohen asked her…she said, 'I left because I didn't feel safe.' And Andy said, 'Oh you're going back to the hotel and…' And she says, 'Yeah, I had to go back to my hotel.' And he said, 'Oh to be with Jamal?' And she said, 'Uh, allegedly.' And Andy goes something like, 'Oh my God, why does it have to be allegedly? Y'all are grown.' And she says, 'Okay, Andy, okay Andy, I'm going back to the hotel to be with Jamal.' Well, that was a lie because, to be honest, Cynthia Bailey received a phone call from Gizelle three days prior to the wedding. And she shared that Jamal was not going to be in attendance."
"Jamal was actually here in Baltimore," Karen confirmed. "So Gizelle lied to Andy Cohen about Jamal being in the hotel room waiting for her. I don't know who was in that hotel waiting for her."
Karen emphasized that her info came straight from Cynthia. 
"And that is from the bride's mouth. And thank you very much," Karen quipped.
Press play below to listen to the entire interview!
Stay Connected With All About The Tea: Twitter Ι Instagram Ι YouTube Ι Facebook Ι Send Us Tips