'Out Of Control' Scott Disick Tells Kourtney Kardashian He's Going BACK To Rehab In New 'KUWTK' Clip!
Scott Disick sought treatment in rehab earlier this year and Keeping Up with the Kardashians will share how Scott disclosed his decision to his ex and mother of his three children, Kourtney Kardashian, in an episode set to air on Thursday. 
Scott made his move two months after Covid-19 was declared a pandemic, and in a preview clip, explains his plan to Kourtney. 
"I was just thinking, I don't know, this whole COVID staying in, like no structure, it just like doesn't work for me. It's like making me feel like I just can't handle staying home, not working," Scott explains. "Recently, all I've been doing is like trying to find things to do, like doing this, doing that. And just like renting a house in Malibu for an escape, and then that turned into a total s—show with paparazzi. It's like, okay, this is no sanctuary at all."
"In my mind, I'm thinking I wasted all this time, I can't have any privacy, I can't have any time by myself," Scott shares in a confessional spot. "This is ruined. Like, I just can't handle having nothing really to do and the truth was I started feeling more and more anxious, more and more depressed — like I was going to do something bad if I didn't figure something out or take myself out of this position." 
Scott was dating Sofia Richie at the time of his decision to seek help.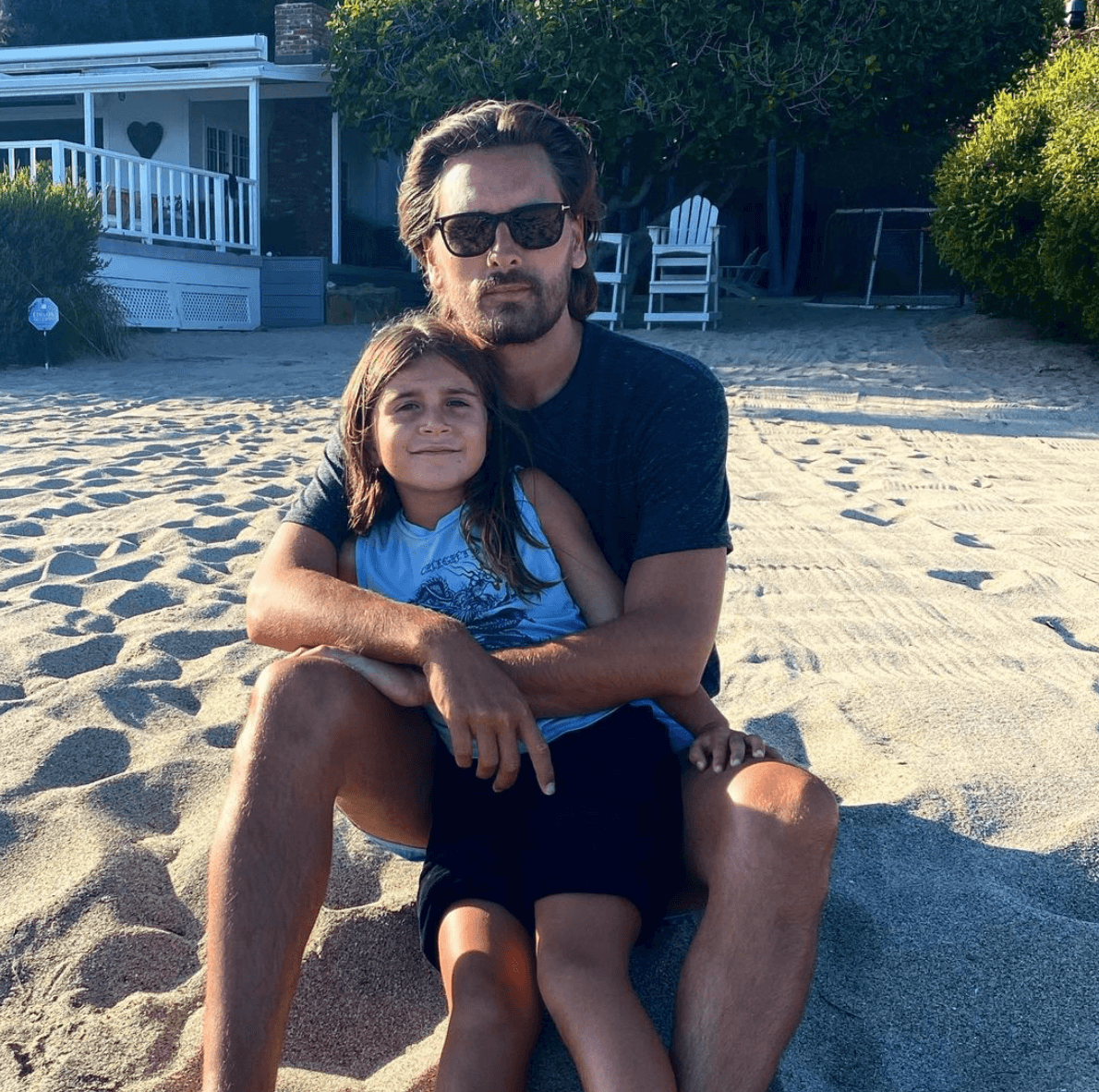 Scott noted during the exchange with Kourtney that despite his weekly therapy sessions, he remains discouraged.  
"Like, I just didn't grieve my parents correctly…or give it enough time," Scott tells his ex. "And I just want to be the best person I can be for my family."
Scott asks if Kourtney can cover taking care of their children, Mason, 10, and Reign, 5, and daughter Penelope, 8, allowing him to go to a facility "that specifically deals with past traumas."
"If you're fine having the kids and you're good with everything, I would go for like at least a month," he tells her.
Kourtney admits to being "caught a little off guard" by Scott's admission because "for the first time Scott isn't being asked to go away, he isn't having an issue with alcohol or drugs, and it's like his idea. So I think it feels really different."
"And I want him to be the best that he can, you know, for my kids and for himself and for me," Kourtney tells viewers. "And so I'm more than happy to support him in any way that I can. This time, I think it's really bringing up important work that we all have to do."
A source confirmed to People that Scott "entered a treatment facility" in May, explaining—"He knew he was spiraling out of control and wanted to get help. He wants to be the best dad possible. Sofia [Richie] and Kourtney [Kardashian] both encouraged him to get help."
DailyMailTV reported that the rehab center was in Colorado, and Scott's attorney clarified that his client did not seek treatment because of issues with alcohol/cocaine.
"In an effort to finally come to terms and deal with the pain that Scott has been silently suffering for many years due to the sudden death of his mother, followed by the death of his father 3 months later, Scott made the decision to check himself into a rehab facility last week to work on his past traumas. He did not check in for any alcohol or cocaine abuse," Scott's rep said at the time.  
Keeping Up With the Kardashians airs Thursdays, at 8 pm, ET, on E!
Stay Connected With All About The Tea: Twitter Ι Instagram Ι YouTube Ι Facebook Ι Send Us Tips
Nancy Zhāng is an Entertainment Blogger for All About The Tea. Nancy covers hot topics, recaps and celeb news. She loves to multi-task as a writer and a private chef. She received a B.S. in Mass Communications from LSU. Nancy's married and the proud mom of 2 German Shepherds.