Celebrity News
Wendy Williams Says She Supports Trump, Wants Election Investigated!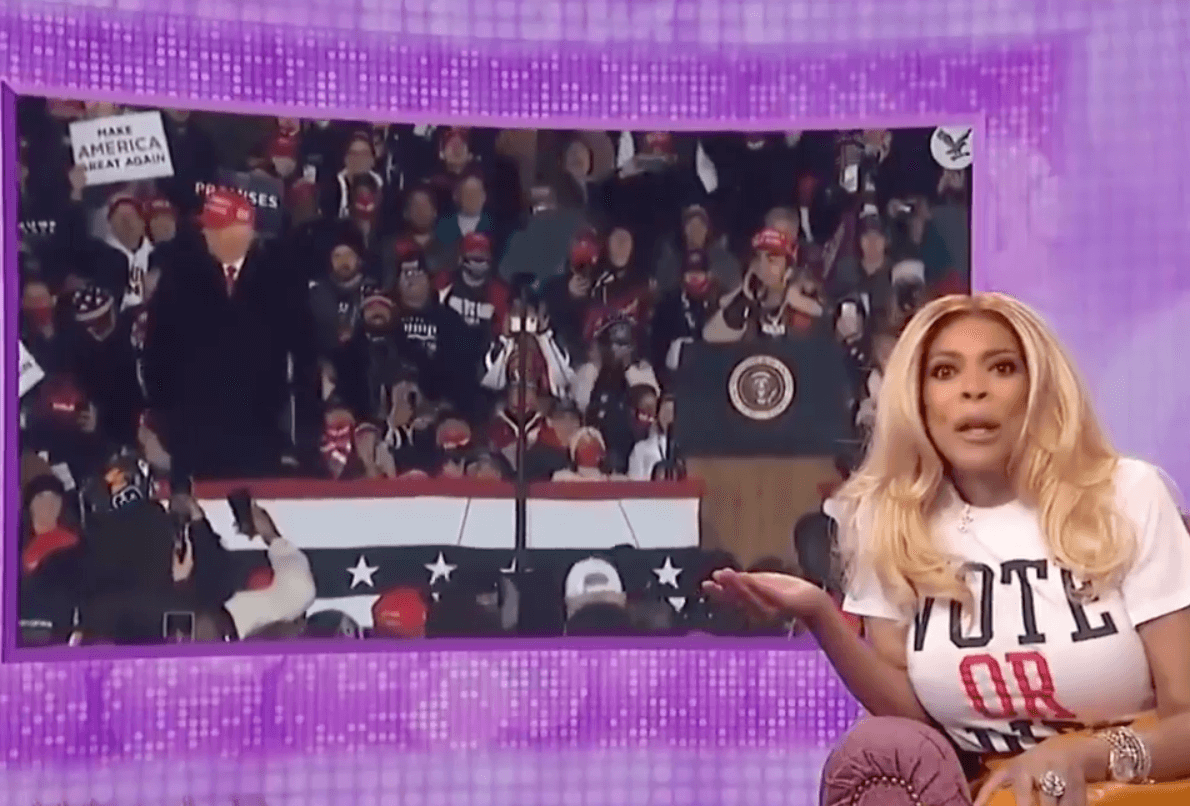 Wendy Williams believes that President Donald Trump has the right to take legal action to root out potential voter fraud amid the contentious U.S. presidential election. 
Wendy sounded off during Monday's episode of the Wendy Williams Show, sharing her thoughts about the controversy.  
"I believe that Donald Trump, our president, has every right to investigate. If he feels that this election was stolen from him, then he has the right," Wendy commented during her talk show. 
"He and his chief counsel Mayor Rudy Giuliani who have been on TV all weekend long explaining to us exactly what's gonna happen, then he has the right," Wendy added. 
Wendy clarified that she hoped that the process wouldn't drag on. 
"Just, Mr President, if I could ask one favor of you on behalf of all of us? Don't hold the process up too much. We must move on with our lives," the talk show host said. 
Wendy hosted her Election Day show rocking a festive "Vote or Die" t-shirt. She reported on Lil Wayne and Lil Pump's support for President Trump but stopped short of sharing her own party loyalty. 
Wendy told Don Lemon in 2015 that while she wasn't voting for Donald Trump in the 2016 election—she was a fan. 
"I love Donald Trump. He's a friend to the show, and if he wins, that'll be my first time ever going to the White House," Wendy said during the 2015 sit-down. 
Wendy did scold President Trump after he bounced back from the coronavirus. 
"President Trump – Don't be afraid of cornova? Don't let it dominate your life?" Wendy asked, mispronouncing the word. "Sir, are you serious? We are here, out in the field. We are frightened of cornova. You got it, so we could get it."
Stay Connected With All About The Tea: Twitter Ι Instagram Ι YouTube Ι Facebook Ι Send Us Tips