'RHOP' RECAP: Karen Huger Questions Gizelle and Jamal's Relationship — 'A Proud Man Is With His Woman!'
Welcome back to an all-new episode of Real Housewives of Potomac – the one where the ladies embark to Madeira… everyone except for Monique Samuels who is still sitting in Housewives timeout.
The episode opens with where it picked back off with Monique Samuels meeting Karen Huger for breakfast. Right off the bat, Monique asks Karen if she told Candiace Dillard-Bassett that she would've pressed charges. But it appears Karen came prepared as she delivers a long soliloquy about how everyone knows she can't fight and she would've been screaming for security from the very beginning of the tousle. 
In a surprising turn of events that explanation seems to work for Monique and they move on swiftly. Monique also advises Karen that it's not a crime to remain friends with the both of them. Karen says that she thinks that eventually she and Candiace will be fine as they're friendship isn't broken but rather just has a scratch right now. Monique adds, "That's how it started with us last year. Just be careful." 
Across town, Ashley Darby is giving Michael his marching orders with Baby Dean while she's out of town. Not to worry, though, as she's employed a nanny as well. Phew. Ashley then directly asks Michael if he's going to behave while she's gone. LOL. Does a bear poop in the woods? "Absolutely," he says.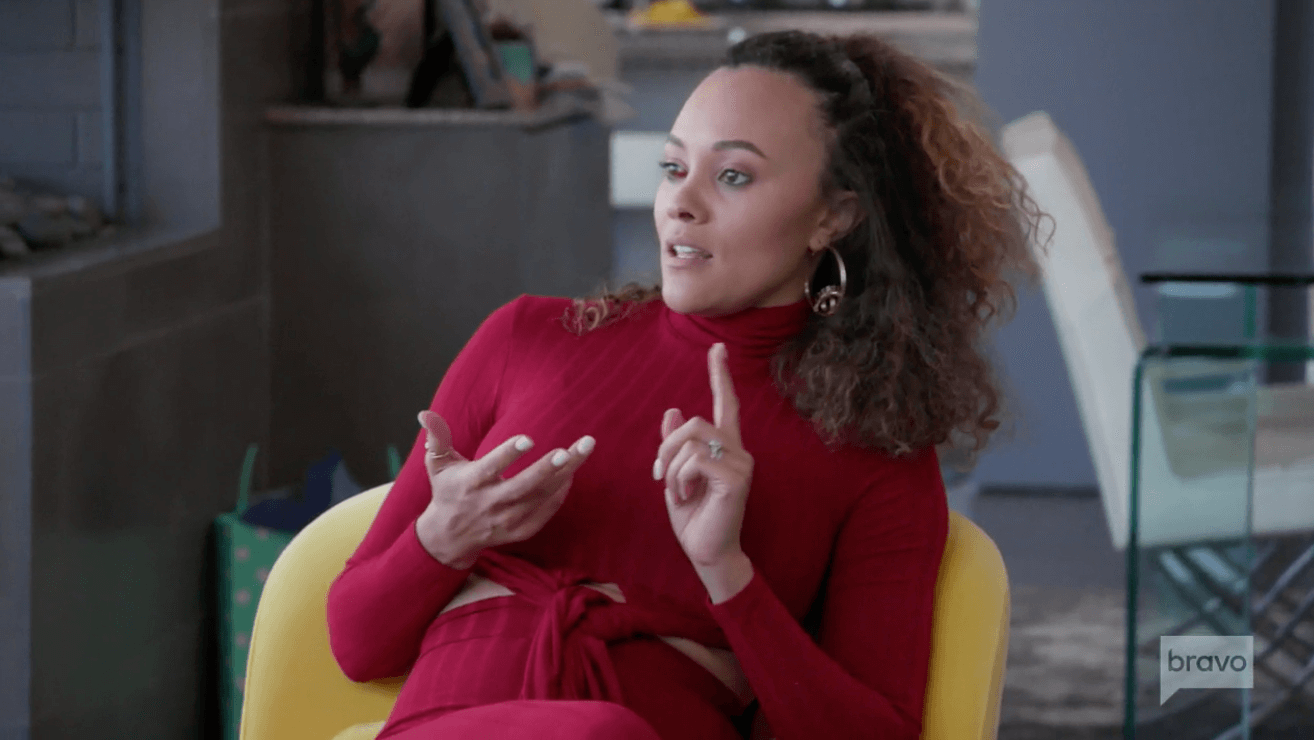 During her confessional, Ashley drops a bomb when she says that Monique asked her to write a statement regarding the infamous butter knife incident between her and Candiace. Ashley says that she did because during the time her husband was "falsely accused," both Monique and her husband Chris had their backs. She also feels indebted to Monique because she admits that Monique also knew about her and Michael's open relationship way before any of the other ladies knew and she kept very mum about it. While it's the right and noble act something tells me that this will not end well…
The next day, the ladies finally touch down in Portugal! They promptly arrive at their luxe hotel, Savoy Palace. They toast to "Making Magic In Madeira."
Once settled in, the ladies head to dinner. Let the hijinks ensue. We are privy to the moment Dr. Wendy Osefo confesses to everyone one (but mostly Karen) that she was named after the fast-food chain, Wendy's, after her immigrant father was promoted to manager at the establishment. Wendy and Karen start to spar back and forth before Wendy essentially shuts Karen down, claiming to have "put a button" on the entire argument. "It's been fastened," Wendy declares. Um… okay?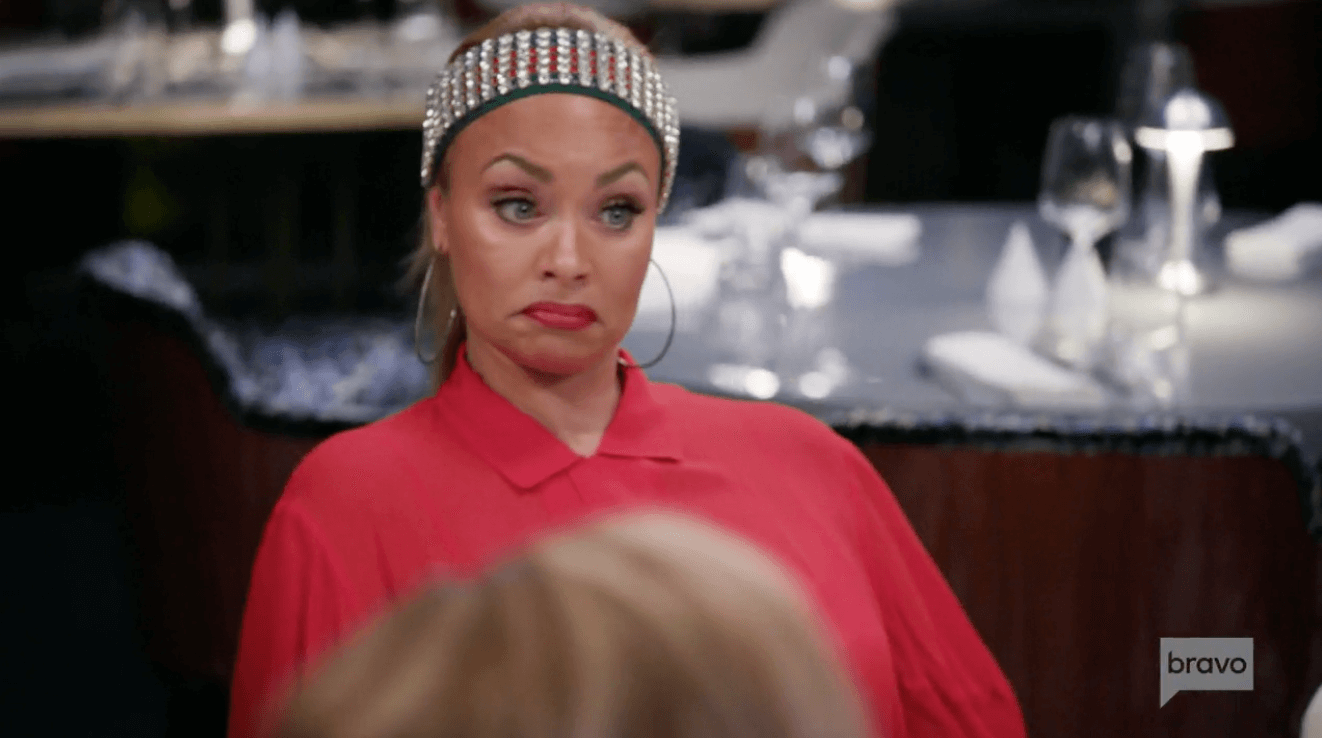 Gizelle Bryant then throws some shade Ashley's way when she asks how her and Michael are doing. According to Ashley, she's 100% back in her marriage. Robyn tries to explain to Ashley that she shouldn't try to blame herself for her husband's infidelities. It appears, however, that advice goes in one ear and out of the other.
Gizelle then points her guns at Ray, asking Karen if she heard from him. Karen says she has and then promptly volleys the ball right back at Gizelle asking if she had heard from Jamal Bryant. Karen brings up the fact that Jamal is never in Potomac supporting any of Gizelle's ventures. "You're always alone," Karen declares.
According to Gizelle, it's nothing personal. Jamal is just a very busy man, okay?! Wendy seizes the moment to back up Gizelle and throws a dig at Karen. "Our husbands stay very booked and very busy," she bellows. Okay maybe that's true, but Jamal is Gizelle's ex-husband. Not husband. Don't get it twisted, Dr. Wendy!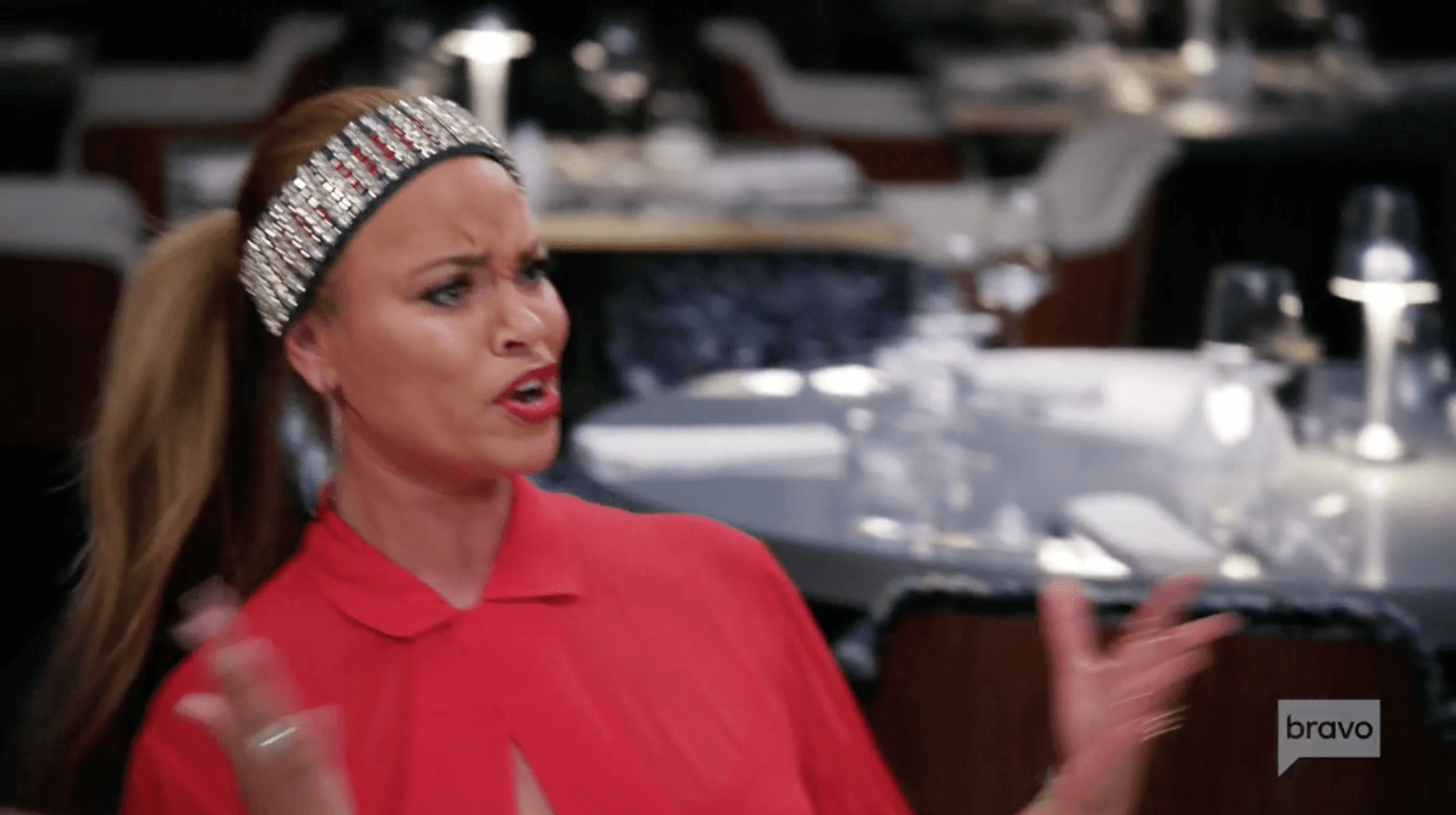 Gizelle immediately goes on the defense and starts shouting about how she doesn't need Jamal's constant presence.  In a very rare moment, Robyn Dixon seems to side with Karen, asking Gizelle if they are so happy, why don't they want to share their relationship with everyone else. SHOTS FIRED. Dinner is eventually adjourned and the ladies head to their suites for a long night's rest. 
Once back in her room, Ashley desperately tries to get in touch with Michael so she can Facetime with baby Dean before bed. She finally reaches Eve, whom says that Michael is still not home. Ruh-roh.
She then manages to get Michael (on the phone), who says he's on his way home and was in a meeting. Ashley gets on Michael about being late, but Michael is having none of it and promptly hangs up on her. She then sobs 100% alone in her hotel room. 
It appears Robyn is feeling a little guilty for not being Gizelle's loyal lapdog at dinner. She comes to Gizelle's room, dressed in her jammies in an attempt to smooth things over. The ladies commiserate over room service dessert. All's well that ends well.
The next morning Karen visits Ashley in her room. After discussing the shade Karen threw at Gizelle and her relationship with Jamal, Ashley explains that she and Michael got into an argument because he got home late. DUN DUN DUN.
The ladies eventually arrive in the lobby, ready for cable cars and market shopping. During the cable car ride, Wendy declares that she's officially done with Karen. Something tells me that's not quite true though…
The ladies sit down for a leisurely lunch outside. Meanwhile, Ashley is pumping at the table. Wendy then seizes the moment to "unbutton" her issue with Karen so she can once again take her to task for "questioning her degrees." Facepalm. Even Robyn is sick of hearing about it. 
According to Wendy, while the degrees aren't who she is, she is very proud of them as she earned them during the loss of her father and the birth of her sons. In a rare turn of events, Karen apologizes for the things she said. 
Press play below to watch All About The Tea's Real Housewives of Potomac recap on YouTube and SUBSCRIBE to our channel.
Karen also takes a moment to try and make amends with Gizelle, claiming that she was only trying to reach out to Gizelle and have her back. Gizelle and Karen then start to spar back and forth before Karen refers to Gizelle as Satan. Ay yi yi. Gizelle then Facetimes Jamal in an effort to prove that the relationship that she and Jamal share is indeed real. That'll show them!
Tune in next week as the drama inevitably continues!
Stay Connected With All About The Tea: Twitter Ι Instagram Ι YouTube Ι Facebook Ι Send Us Tips
Amanda Byerly focuses on Reality TV recaps for All About The Tea. Amanda is a 30-year-old wife, mother and self-proclaimed Bravo TV junkie. When she's not watching Bravo, she's writing about it, reading about it, or listening to podcasts about it. "I get by with a little help from Bravo TV."