Celebrity News
Alex Trebek Has Died At Age 80 After Pancreatic Cancer Battle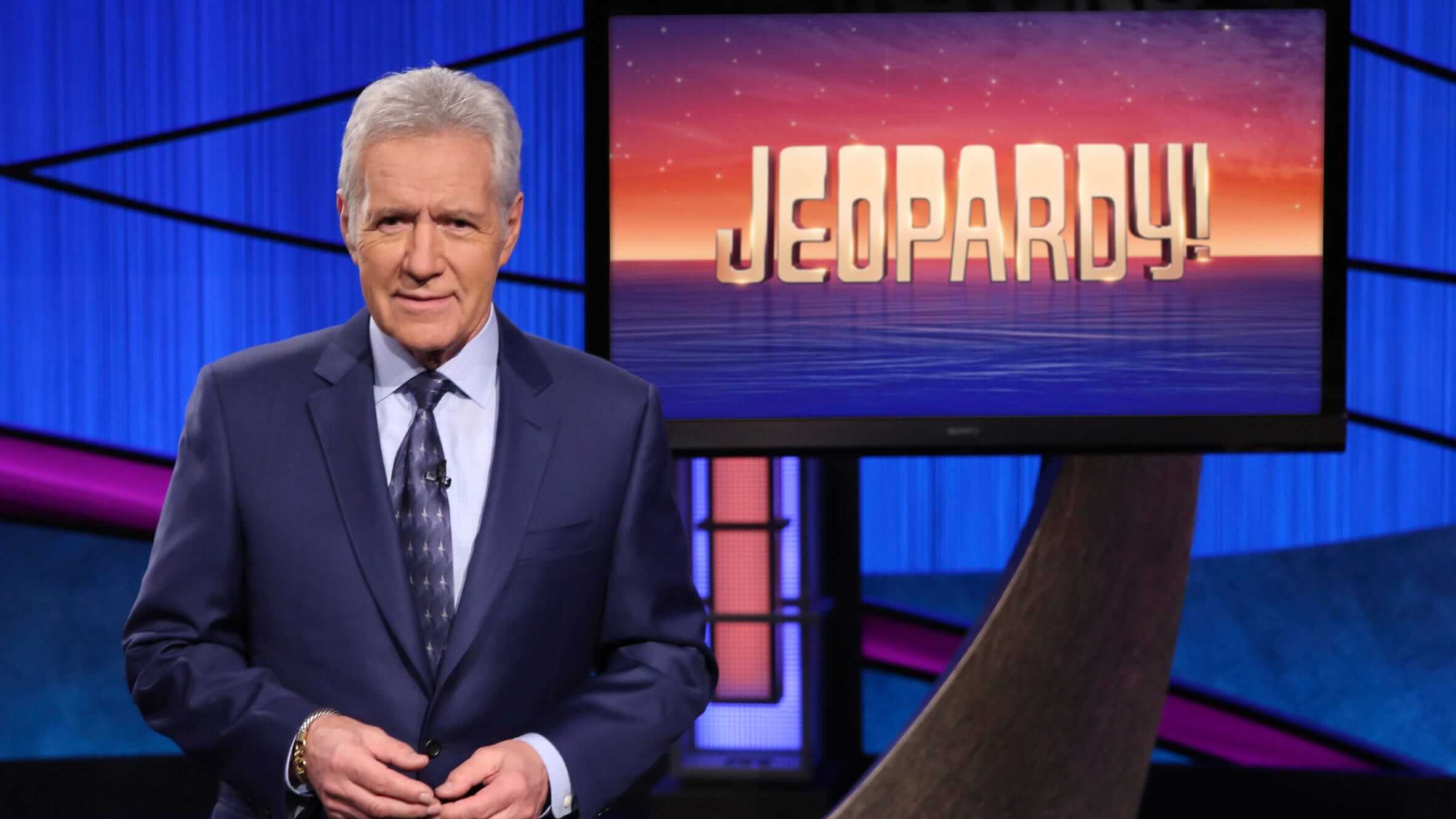 Sad News…Alex Trebek has died more than a year and a half after publicly revealing his stage 4 pancreatic cancer diagnosis.
Alex Trebek hosted the game show Jeopardy for more than 35 years and was adored by millions across the world. He was 80.
The death was confirmed in a statement posted by the Twitter account for Jeopardy, which noted that Alex Trebek died early on Nov. 8 while surrounded by loved ones.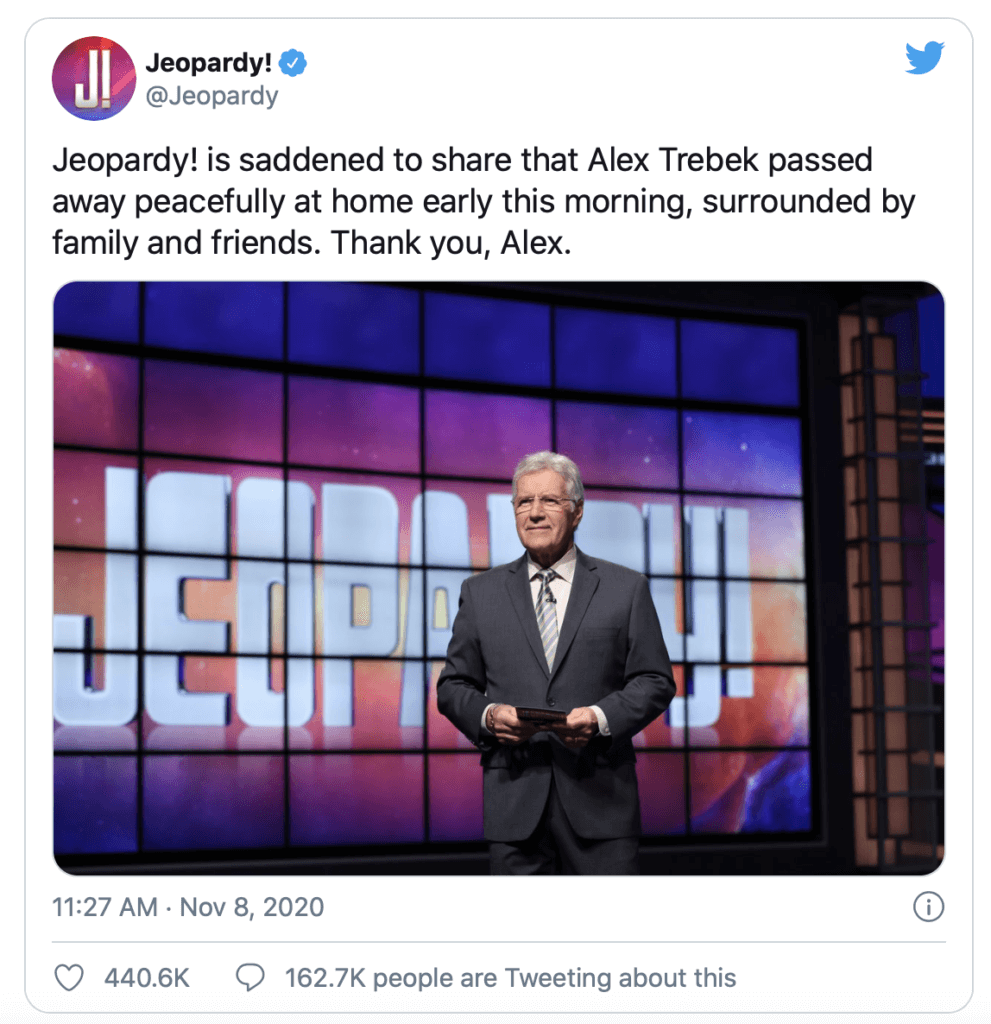 In October, Trebek said he was "hanging in" there after announcing he was undergoing another round of chemotherapy. "We'll play it by ear and keep chugging along until we either win or lose," he told CTV News, adding he's "not afraid of dying."
"I've lived a good life, a full life, and I'm nearing the end of that life," Trebek shared. "If it happens, why should I be afraid of that?" He kept a positive attitude throughout his cancer battle.
Fans were optimistic when Trebek returned for Season 36 in September even after undergoing surgery to remove blood clots from his brain in December 2017. In May, Trebek won his sixth Emmy for hosting Jeopardy!.
"I was concerned that sympathy might play a big role in the voting this year. I'm not a big fan of sympathy votes. We should be judged on the merits of our work. However [I remember] last year, I had just had major surgery to remove two life-threatening blood clots. You think that would elicit a certain amount of sympathy. But I didn't win, so maybe I've been worrying about the wrong thing," he quipped during his acceptance speech. "So I'll do what Sally Field did [at the Oscars] … you guys like me, and you value my work. I tell you if that's the case, I can live with that."
"I went to school in the mornings and worked at nights," Trebek said. "I did everything, at one time replacing every announcer in every possible job."
Trebek leaves behind wife Jean Currivan, 55, and by their two children: restaurateur Matthew, 29, and Emily, 27, who works in real estate.
Stay Connected With All About The Tea: Twitter Ι Instagram Ι YouTube Ι Facebook Ι Send Us Tips