'Sister Wives' Gwendlyn Brown Joins Satanic Cult Amid 'Raging Bisexual' Reveal!
It looks like Gwendlyn Brown has crossed over to the dark side, and will not be following the religious path of her TLC famous parents, Kody and Christine Brown.
The Sister Wives teen came out as a "raging bisexual" in August, and it now appears that the 19-year-old has joined The Satanic Temple. 
The Brown clan belongs to the Mormon fundamentalist group, the Apostolic United Brethren. 
"I hate being asked to explain my religious views bc I don't even know," the TLC teen tweeted earlier this month. "I don't know why god made eve sin then let his son die to forgive the sin that was his own fault and if he's omnipotent why'd he let satan happen?"
"I don't no. Head empty. Amen," she added.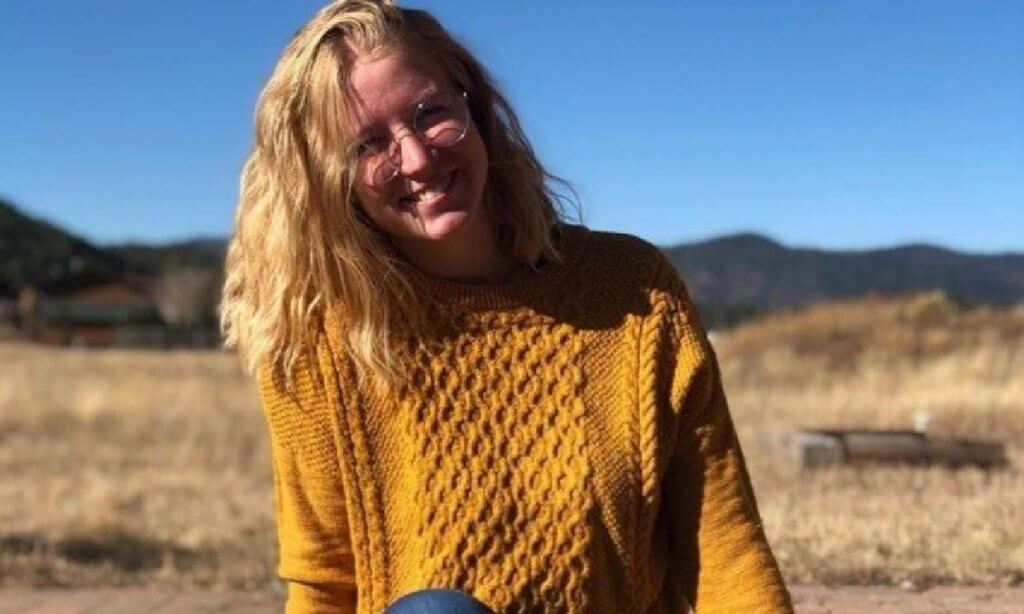 Gwendlyn Brown has been sharing snippets of her spiritual struggle on Twitter, and it appears that the recent confirmation of Supreme Court Justice, Amy Coney Barrett, was a game-changer. 
"Might just mess around and join The Satanic Temple," Gwendlyn tweeted. "just in case ya girl needs an abortion bc we all know that right's gonna get taken away soon."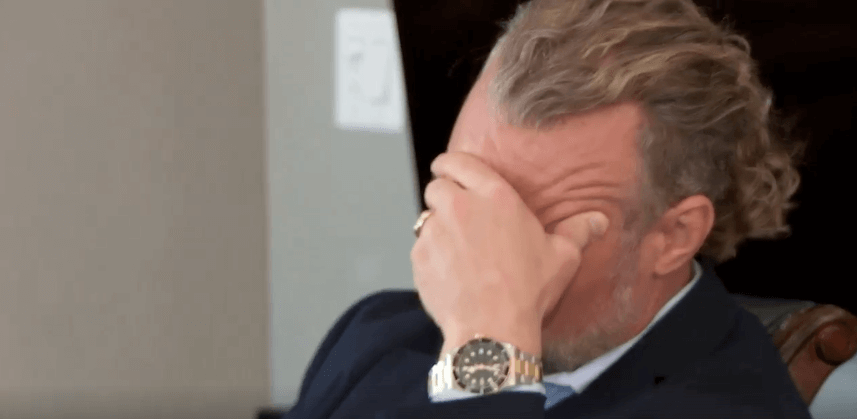 According to Wikipedia, "The Satanic Temple is a nontheistic religious group based in the United States with chapters in 21 US states, as well as two in Canada and one in the United Kingdom. The group uses Satanic imagery to promote egalitarianism, social justice, and the separation of church and state."
A few of Gwendlyn's followers discouraged her from joining the group—but she clearly wasn't interested in their input.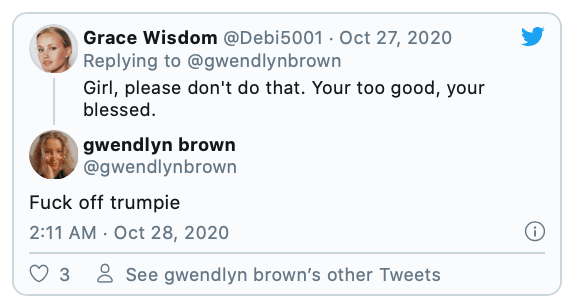 Reddit users also sounded off about Gwendlyn's rocky spiritual journey. 
"Please TLC, have this storyline play out next season," one fan wrote.
"Meanwhile Robyn is rocking back and forth in a corner, clutching her pearls, and sobbing over Gwen's choices," another snarked.
"This is what Kody was talking about when he said Vegas was influencing their children and they needed to flee," one sharp viewer wrote. 
Sister Wives is currently filming for the upcoming season. 
Stay Connected With All About The Tea: Twitter Ι Instagram Ι YouTube Ι Facebook Ι Send Us Tips
Nancy Zhāng is an Entertainment Blogger for All About The Tea. Nancy covers hot topics, recaps and celeb news. She loves to multi-task as a writer and a private chef. She received a B.S. in Mass Communications from LSU. Nancy's married and the proud mom of 2 German Shepherds.