Javi Marroquin CRIES On IG Live After Ex-Kailyn Blasts Him For Trying To Hook Up!
Javi Marroquin shared an emotional Instagram Live session nearly a week after his ex, Teen Mom 2 personality, Kailyn Lowry, alleged that he had offered a quickie while his girlfriend and baby mama, Lauren Comeau was at home. 
RELATED: Javi Marroquin Exposes Kailyn Lowry Cheated While He Was Military Deployed On 'Marriage Boot Camp Reality Stars' (Video)
It looks like Kailyn was not the only one on Javi's potential hookup list. 
Teenmomtea reposted Javi's emotional share, but it was Love After Lockup personality, Lacey Whitlow, who really spilled the tea. 
Hollywood Life covered Javi's personal update.
https://www.instagram.com/p/CGi9L1hDBRB/?utm_source=ig_embed
"[It's] no secret that this year has been hard on me, my family, my friends," Javi began in the IG stream on Oct. 19. While the former TM2 star didn't address Kailyn's hookup claim, Javi said that he "need[s] to ask the Lord to kind of guide [him] in the right direction." 
Lacey reacted to the outlet's tweet sharing the article—alleging that Javi had put the moves on her while committed to another. 
"Lmao he's always been a player ! He use to watch me LIVE on webcam and would snap chat video himself all while in a relationship !! I'm not surprised…. he's just sorry his baby momma put him out on National TV… 
he played himself #TeenMom2," Lacey tweeted.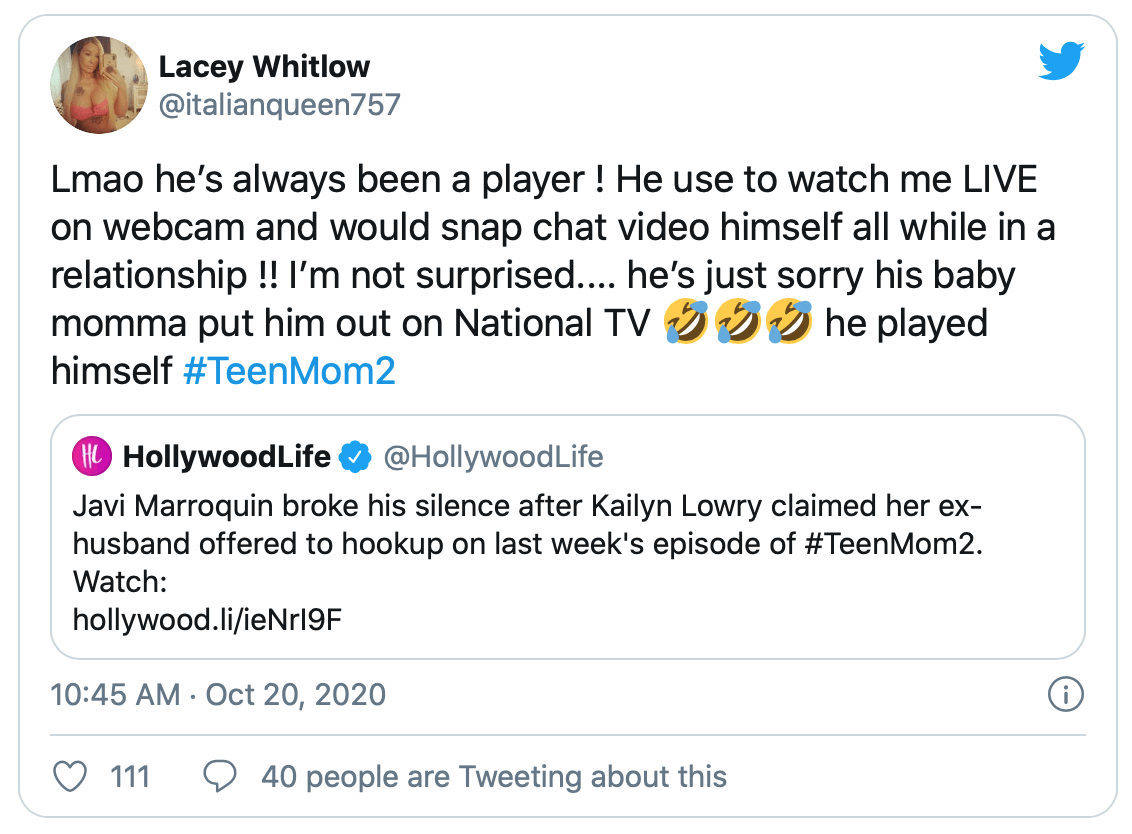 Lacey responded to a fan who posted a screenshot from an account claiming that Javi had accused Lacey of being a clout chaser.  
"I don't need clout , if I needed clout I would of said something BEFORE I was on TV. You'd be surprised how many "celebs" hit up cam girls… not putting any names out most don't get caught n actually pay great, but u know when u beg for free shit n your already being outted.." Lacey responded.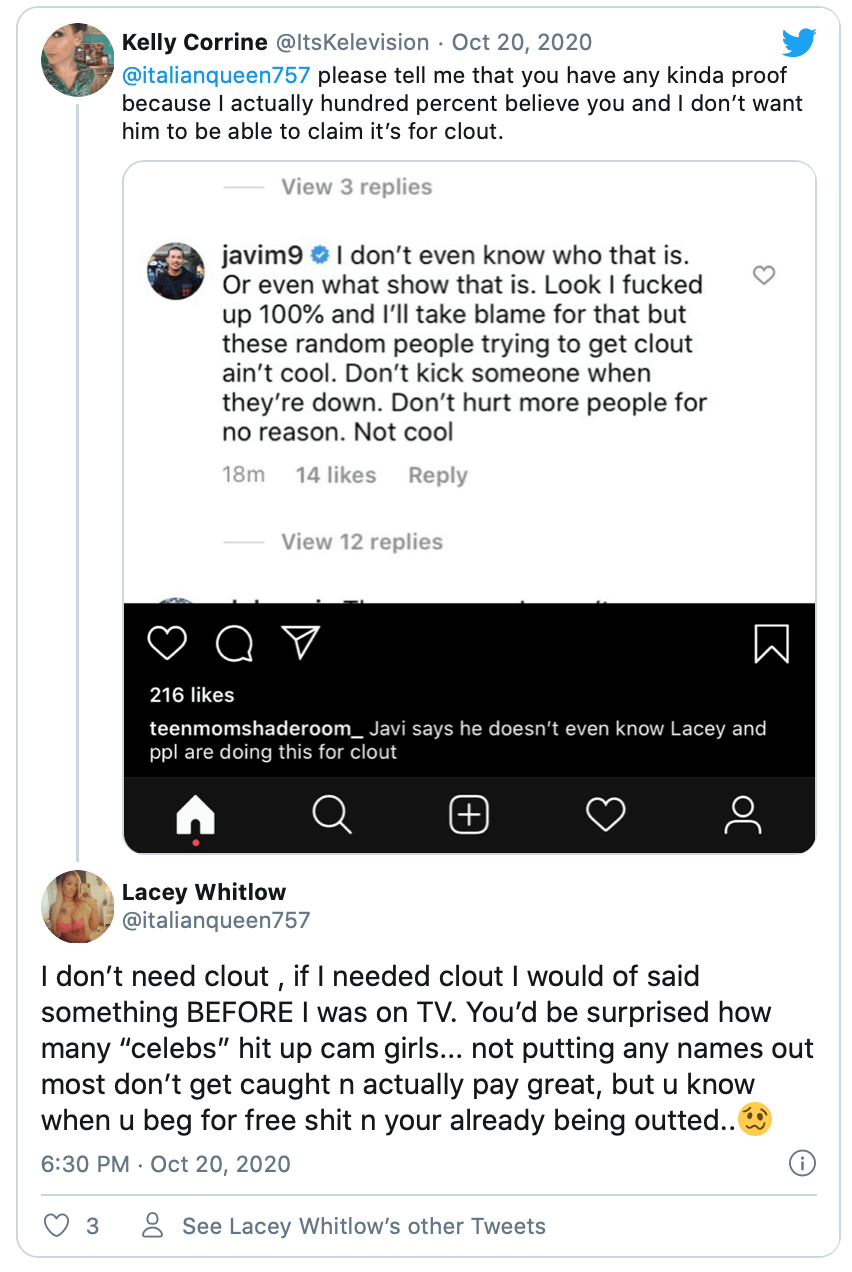 Teen Mom 2 airs on Tuesdays at 8 pm, ET, on MTV. 
Nancy Zhāng is an Entertainment Blogger for All About The Tea. Nancy covers hot topics, recaps and celeb news. She loves to multi-task as a writer and a private chef. She received a B.S. in Mass Communications from LSU. Nancy's married and the proud mom of 2 German Shepherds.