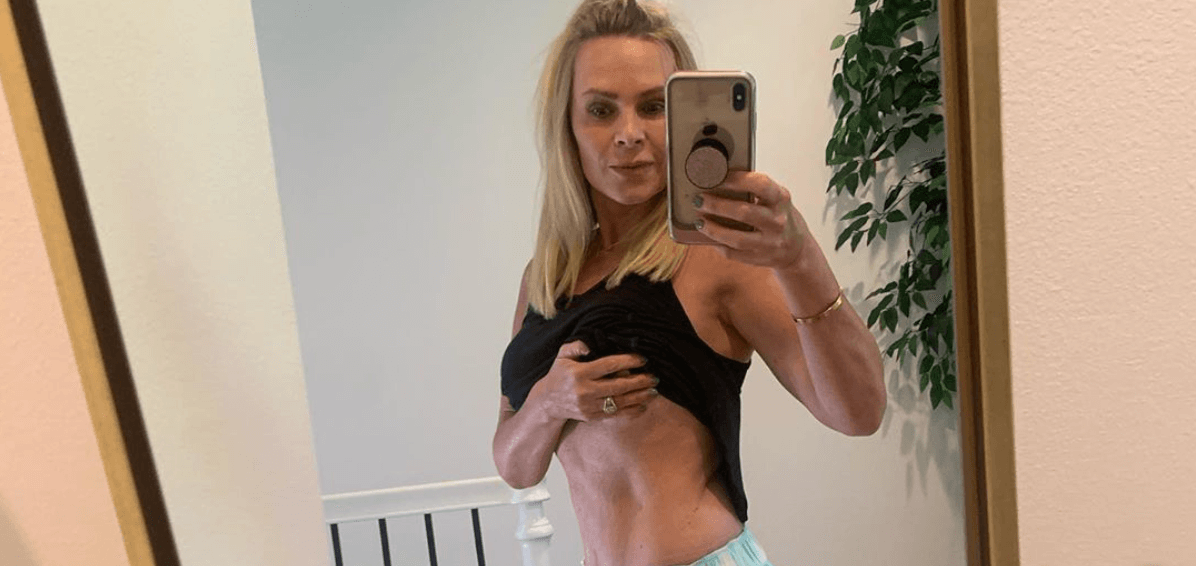 Tamra Judge is opening up about her multiple bouts with skin cancer—the Real Housewives of Orange County alum sharing her story to encourage fans to support the American Cancer Society this holiday season. 
Tamra first spoke out about her melanoma diagnosis in August 2017 and has since become a vocal American Cancer Society advocate. The ex reality star shared her story with Us Weekly. 
"I was actually filming in 2017," Tamra told the outlet. "We had some off time, so decided to get a massage in my room. So the masseuse told me, 'Oh, you have this little tiny black dot.' And it was literally on my butt, like, the side of my butt. And she goes, 'I think if I were you, I would get that checked out.' And I'm like, 'Oh, OK.' And I didn't think anything of it."
A few months later Tamra had the spot checked out by her dermatologist. 
"She did the biopsy. And about a week later, she calls me and she's like, 'It's melanoma.' … I'd never heard those words before," Tamra said.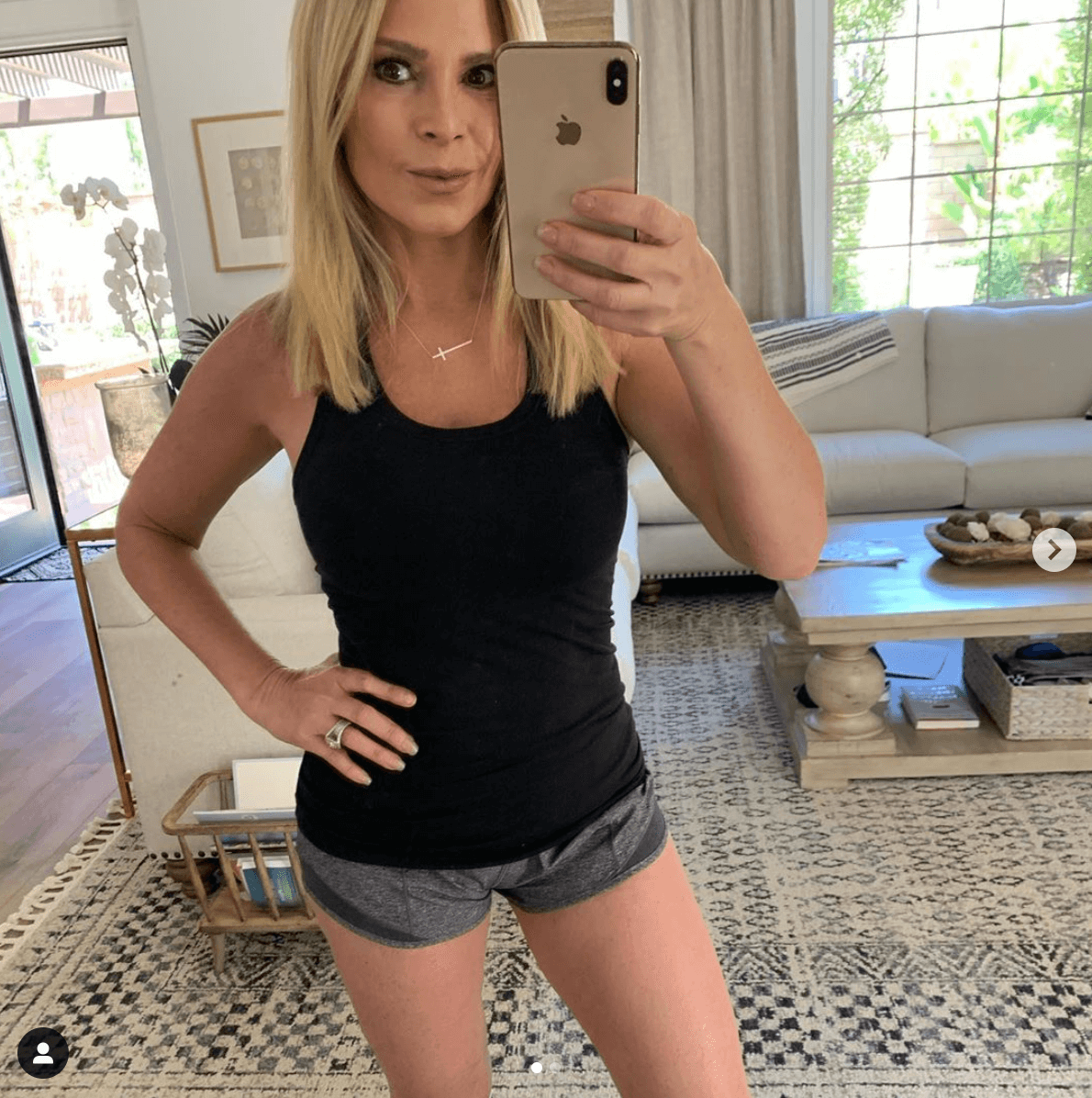 Tamra shared that she "started bawling" when she heard the diagnosis, even though she was told that her stage 1 cancer was "very treatable." Tamra admitted that she hadn't given the spot a second thought, before having it checked out. 
"I probably would have never, ever even knew it was there because I am not turning around and looking back there," she said. "It didn't hurt. There was nothing, it wasn't raised. There was no reason for me to think there was something wrong. … But it was just going through the process and then just thinking, 'OK, my body is failing me. I actually have melanoma.'"
In October 2018, Tamra showed off stitches around her breasts, sharing about another biopsy. She revealed later that month that she was melanoma free. 
The fitness pro added that she has been grateful to have the support of her husband, Eddie Judge.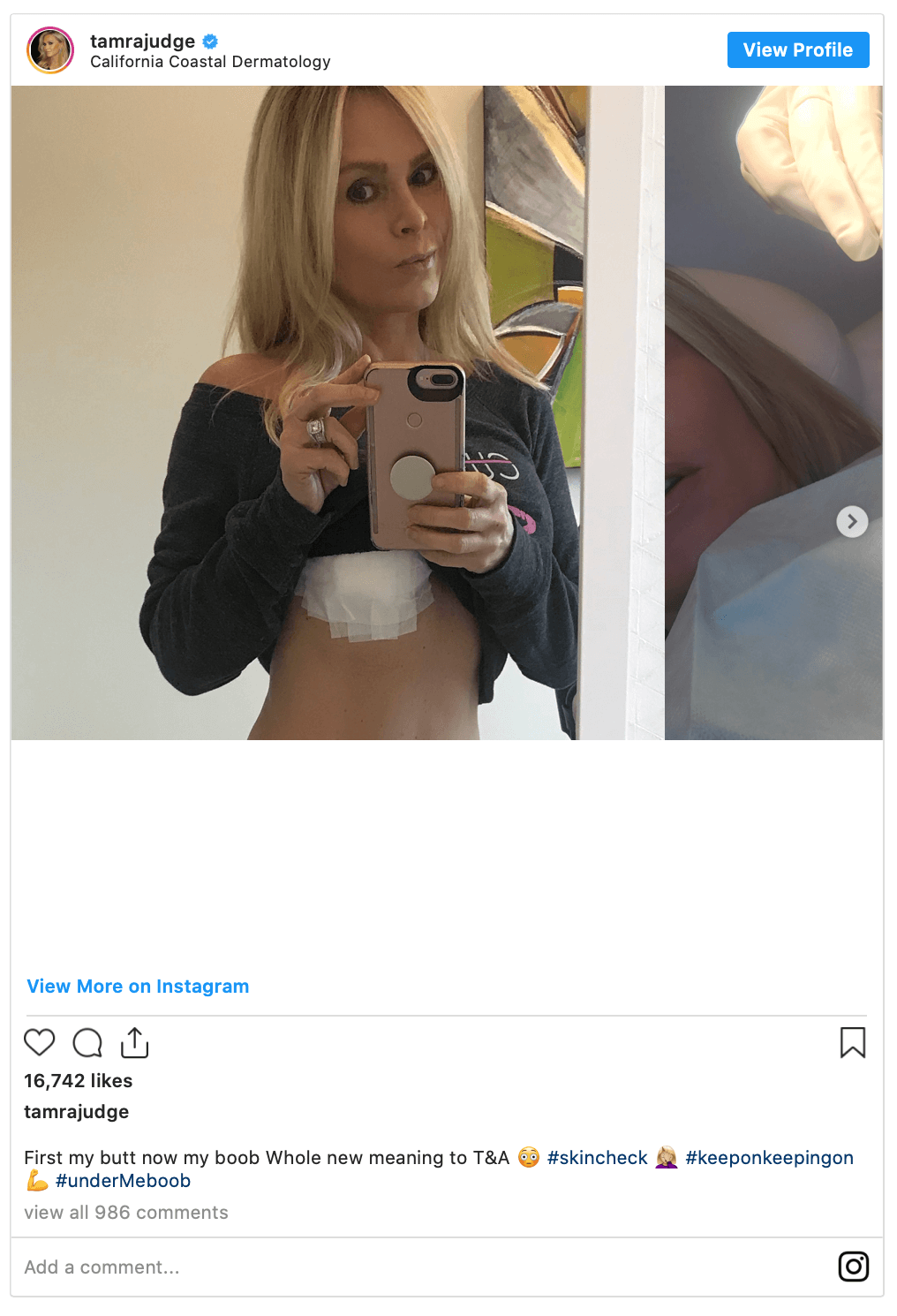 "He's always so positive," Tamra said. "I'm always thinking the worst and he's always thinking the best until the worst happens. He's like, 'Don't worry about it. Just, you know, do what the doctor tells you to do when it's a stage I.' … It's just scary. Nobody wants to hear those words ever."
Tamra has been skin cancer-free for many years, but remains committed to helping patients receive the care they deserve. According to the American Cancer Society, nearly 80 percent of cancer patients reported delays in treatment due to the Covid-19 pandemic, leading to a 50% drop in the organization's funding. 
"It's a very scary time to be fighting any kind of disease right now where you need medical treatment," the former RHOC star noted. "I just think that you just have to stay strong, trust your doctor, be persistent, get second opinions. … [Fans] can definitely donate. They can volunteer, they can fundraise. There's a lot of things that they can do [to help out]."
The Real Housewives of Orange County airs on Wednesdays at 9 pm, ET, on Bravo. 
Stay Connected With All About The Tea: Twitter Ι Instagram Ι YouTube Ι Facebook Ι Send Us Tips