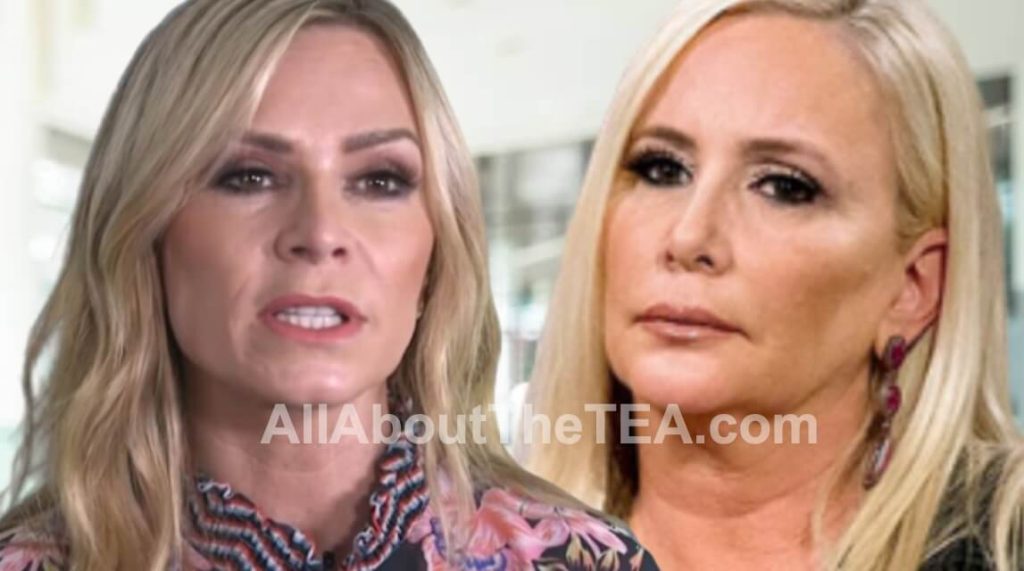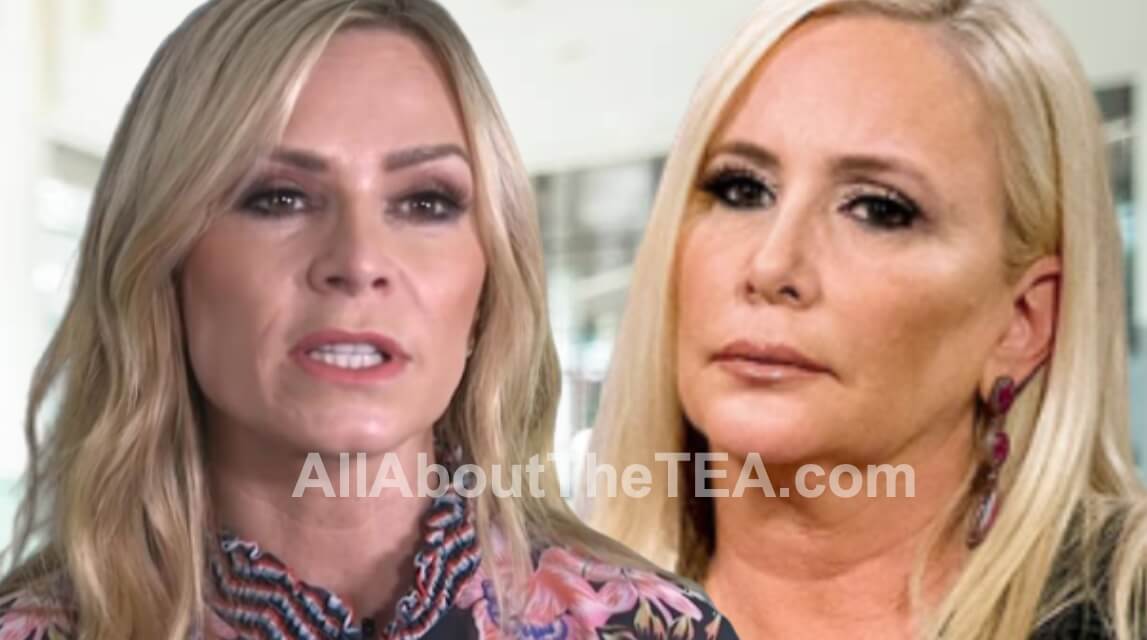 Tamra Judge recently opened up about her feud with former bestie, Shannon Beador, Braunwyn Windham-Burke's alcoholism, and Kelly Dodd's racist ways.
Tamra Judge appeared on the hottest new podcast on the scene, "Poplitically Incorrect," hosted by Jacques Peterson — and she did not hold back.
Tamra Judge revealed that her former Tres Amigas sidekick, Shannon Beador, is a "nightmare" to work with behind the scenes.
"Any job I've ever had I always take it really seriously and I give it my all. I would do anything and everything they wanted me to do. I would never say no … I would give them anything and everything they wanted, did everything for them, like I was probably the easiest one to ever work with." Tamra told the host. "Just diva. Controlling, tries to produce, has fits, yells at them, calls them in the middle of the night, screams, those kinds of things."​ ​
Tamra Judge exposes Shannon and Kelly Dodd's fake friendship.
"Shannon and I had a really close relationship for a really long time, we were great friends, I thought. I know exactly how she feels about Kelly and it's how the entire cast feels about her. The problem is, which is so unfair, is that everybody is afraid of her [Kelly]. So if you get on her bad side, she'll go after your kids, your business, your husband. There's no boundaries with her and Bravo can't stop her."
Tamra Judge  describes Shannon making up with Kelly Dodd as, "bullshit fake."
On her feud with Shannon:​ "I know that she's been doing a lot of press lately saying that I'm mad because she's friends with Kelly. I'm not because she's friends with Kelly. I'm not mad at all about that. I'm mad that she just dumped me, that's why." 
Tamra says Shannon is very "calculated" and trying to change the narrative regarding their feud.​
"The only thing I said [in the media] is that she just stopped talking to me. Every time I called her she'd send me to voicemail. Now you have to understand, this is a friendship I had throughout the years where we would talk multiple times a day. And I helped her out, and I didn't have a problem. Was it annoying sometimes? Yeah, it was, because she is very, very needy. And I would take her phone calls in the middle of the night. There was just so much that went on and so much that I did to help. And when I was down and out and she was sending me to voicemail all the time, I'm just like, ​'wow, this really says a lot​.'"
Press play below to listen to the full interview and don't miss an episode of "Poplitically Incorrect" hosted by Jacques Peterson.
Real Housewives of Orange County airs Wednesday nights on Bravo.
Stay Connected With All About The Tea: Twitter Ι Instagram Ι YouTube Ι Facebook Ι Send Us Tips