Gizelle Bryant and Robyn Dixon Blame Karen For Not Stopping Monique and Candiace's Fight!
We're knee-deep into season 5 of The Real Housewives of Potomac, and Monique Samuels and Candiace DIllard's fight is the talk of the season.
Following Sunday night's episode, Karen Huger, Gizelle Bryant, and Robyn Dixon had a lot to say about one another and the brawl on the RHOP After Show.
In the video, the first housewife to point the finger is Karen. The grand dame accused Gizelle and Robyn of finding joy in Monique and Candiace's fight after forcing the women to talk about their issues.
"For me, what was clear was that some of the girls, i.e., Robyn and Gizelle, wanted Monique and Candiace to have a conversation," Karen Huger said. "And so, they encouraged it and I clearly said they're not ready. I said, 'No, please don't force them to have a conversation.'"
Turns out, Gizelle and Robyn were pissed that Karen accused them of such. Robyn described the moment when Karen confronted her and Gizelle at the winery immediately following the fight.
"Listen to this," Robyn told the camera. "At the winery, after the fight, Gizelle and I are off to the side; Karen walked over to me and Gizelle and said, 'This is what you all wanted! This is your fault!' Like, she literally said this is what we wanted and that's the reason why that happened."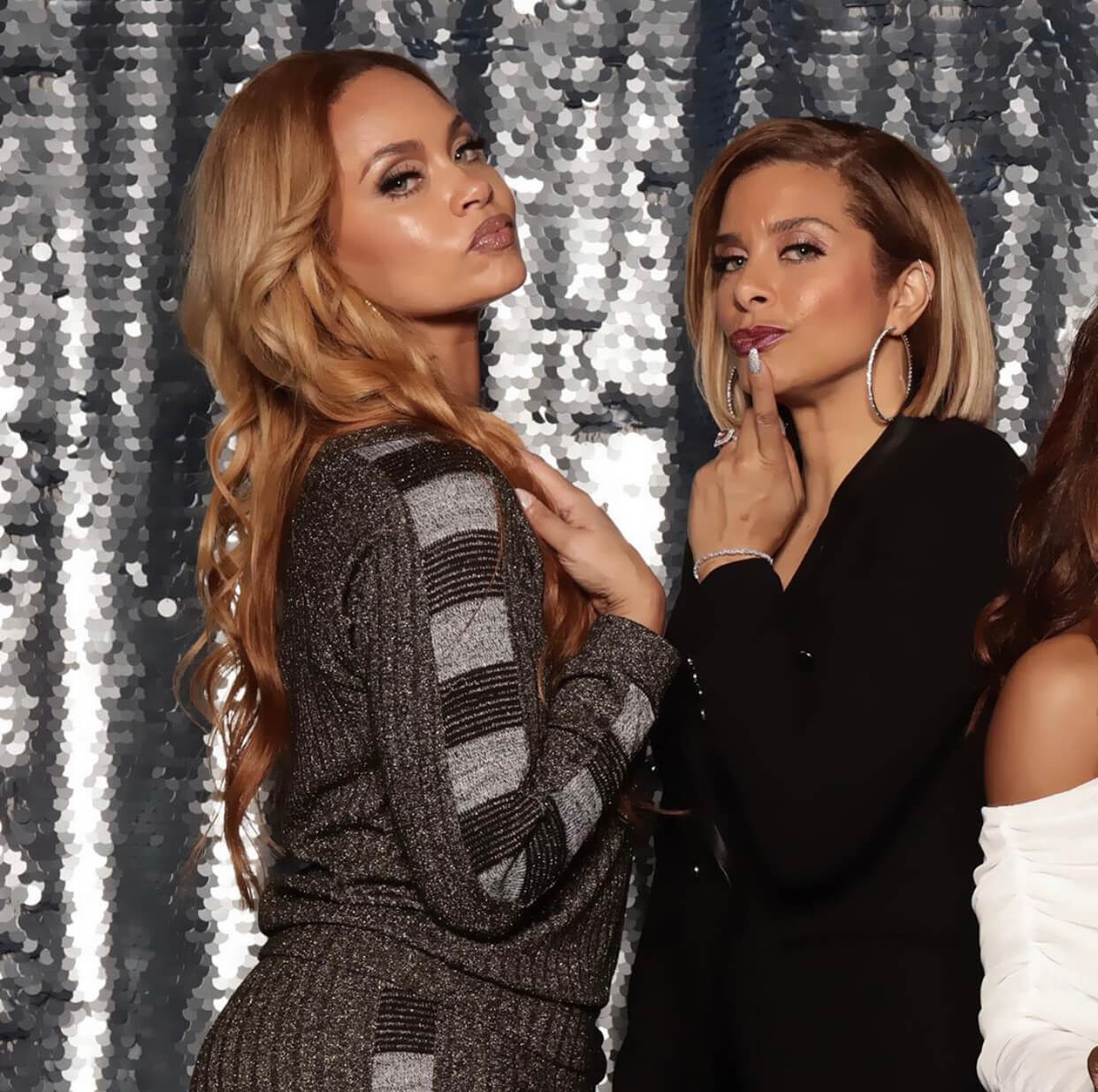 Karen Huger stood by her accusation when she said, "In my opinion, Gizelle will strike a match, let it burn, and walk away. And that's what she did."
Seemingly, Monique and Ashley Darby agreed with Karen that both Gizelle and Robyn egged the conversation on and were happy to see the tension between Candiace and Monique come to a head. "I mean, I think we all thought it and just no one thought to say it," Ashley said. "But Karen said it."
Still fired up, with Gizelle in her corner, Robyn clapped back, "How dare you!? You're the one that could have prevented this a long time ago." She continued:
"She is the one that could have prevented it because she was closest to them. She could have had a moment with them and really just said, 'Look, I'm not accepting this anymore.' So, I was already a little disappointed with her because of that; 'Cause I'm like, 'How can she pinpoint something like this on us. We had zero to do with that."
The Real Housewives of Potomac airs on Sundays at 9 pm, ET, on Bravo.
Stay Connected With All About The Tea: Twitter Ι Instagram Ι YouTube Ι Facebook Ι Send Us Tips
Ashlee Nicole is a Senior Editor at All About The Tea, who specializes in content curation. Born and formed in New Orleans, LA, Ashlee is an absolute music junkie and self-proclaimed foodie who loves all things music, entertainment, and culture.