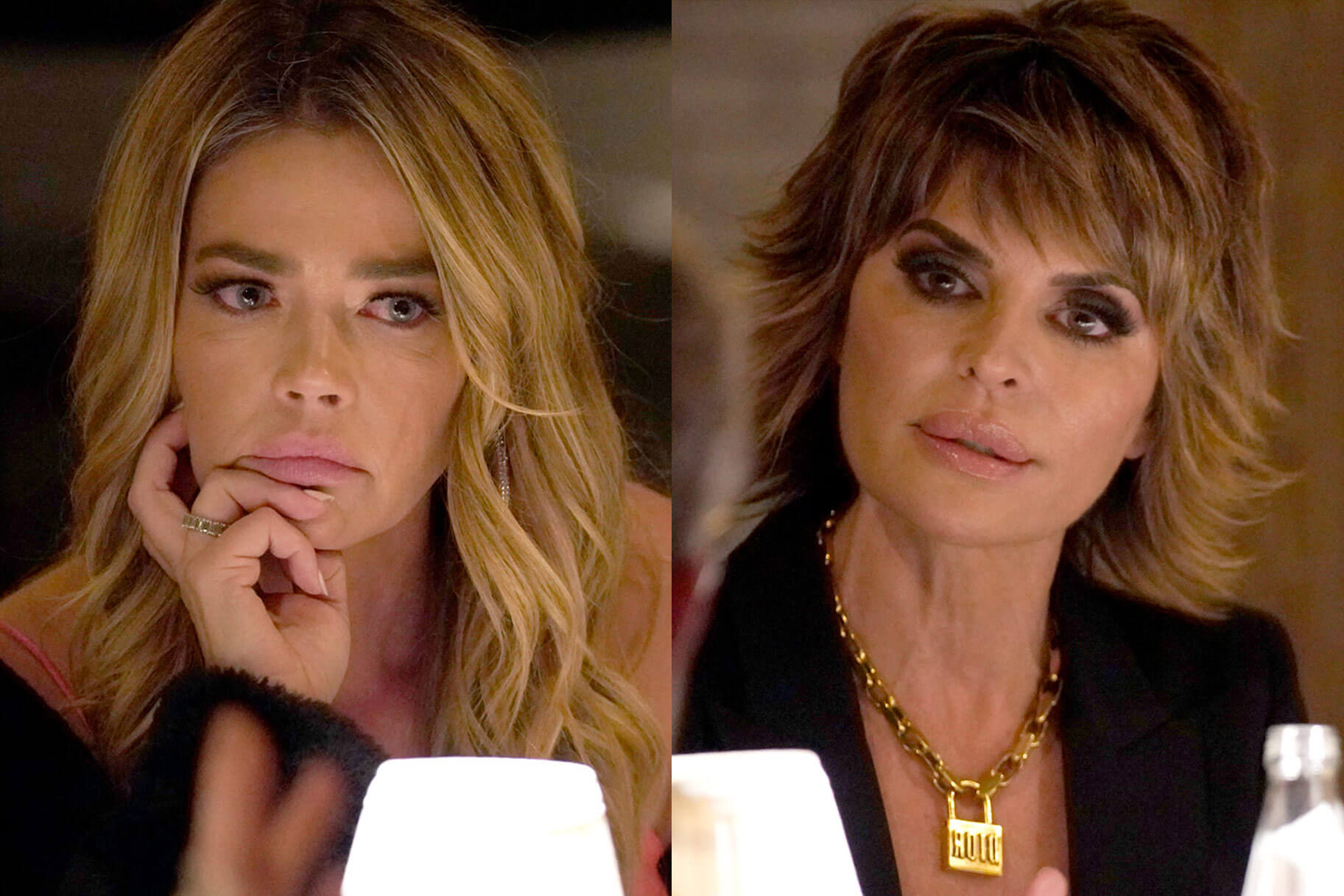 Real Housewives of Beverly Hills fans have not backed away from demanding that Bravo fire Lisa Rinna. 
On Monday, PK Kemsley confirmed that Rinna was back for Season 11 on his Instagram page, sparking a flood of fans to sign a petition calling for Bravo to take action, and axe the reality star. The petition called out the controversial Bravoleb for being a "jealous mean girl" who brings "nothing" to the show. 
"Lisa Rinna's tweets and actions she has recorded and posted on social media [are] hateful and disrespectful to fans [and] viewers of the show. She prompts toxic responses from people and is alienating people from watching the show. Her presence is killing the show," the petition states. 
The change.org effort has raked in over two thousand signatures. 
A number of RHOBH fans explained why they backed the campaign. 
"I think if Lisa wasn't so interested in stirring sh*t, she could be fun on the show. But the way our country is today, with all the bullying and name calling, I don't care to watch it on a show I used to enjoy," one fan wrote. 
"Lisa Rinna is ruining the show. She's not entertaining. She's a jealous mean girl that chases well-liked women off the show. She is the worst and I'm sick of her," another said. 
Some viewers complained that Rinna only brings negativity to the Bravo  table. 
"She brings nothing to the show except hate and mean girl [bullsh*t]. I'm sick of watching her pull stunt after stunt of nothingness to stay on," a viewer noted.
"Lisa Rinna has become so negative and mean. She's such a downer and adds nothing to the show," another signer added.
Another fan accused Rinna of dodging her own reality, leaning only on  dramatic interactions with her co-stars for storylines. 
"[Lisa] does not share her life at all. She goes after others just to have a story line. Not something I care to watch anymore," the critic wrote. 
Rinna joined the cast in 2014 for Season 5, and is heading into Season 11. 
Fans also called for the dismissal of Teddi Mellencamp earlier this year, after she called out Denise Richards for her alleged affair with Brandi Glanville. Teddi later confirmed that her contract was not renewed. 
The Real Housewives of Beverly Hills is currently filming. 
Stay Connected With All About The Tea: Twitter Ι Instagram Ι YouTube Ι Send Us Tips