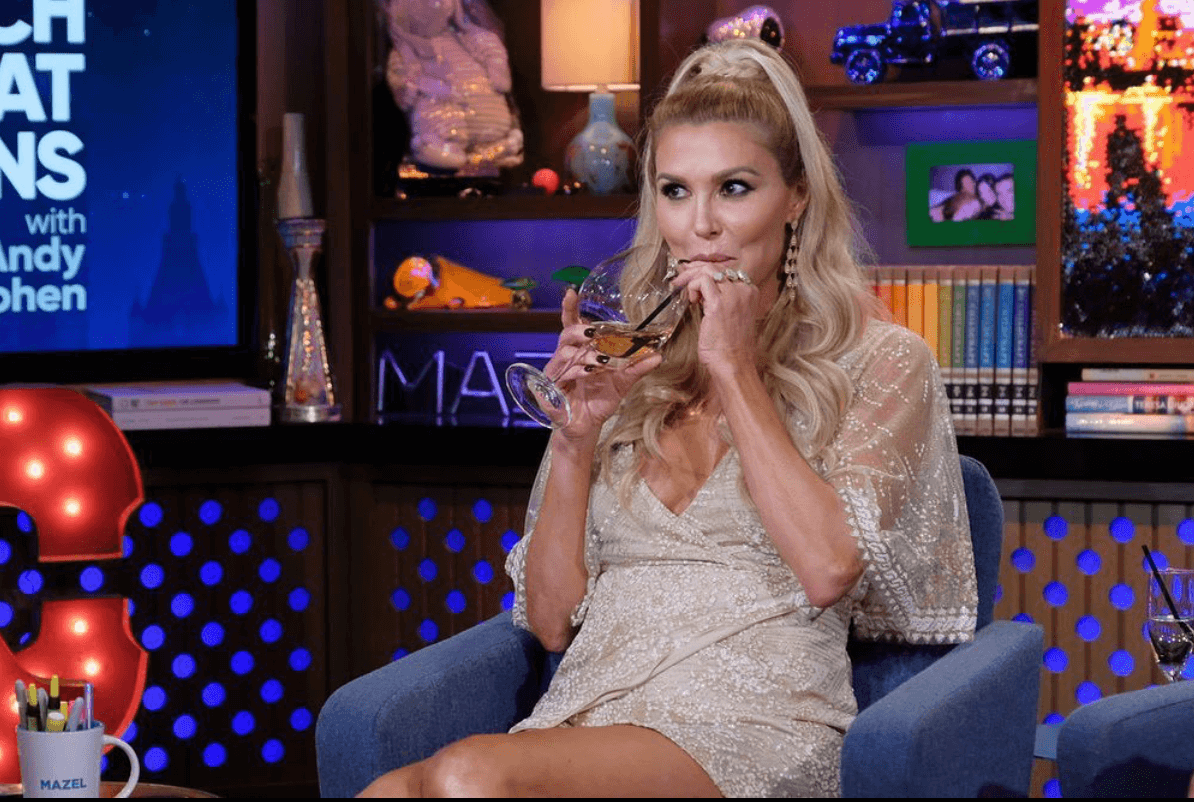 Brandi Glanville confirmed on Tuesday that she has not been asked back to the Real Housewives of Beverly Hills. 
Season 11 production has kicked off, and Brandi updated a fan who wanted to know if she was invited to participate. 
"Is your new job Blonde and Blonder or RHOBH for next season?" a fan asked on Instagram. "You better have negotiated a comeback after all you gave them for [season 10]!!"
"Haven't heard from them also don't have a desire to reach out," Brandi responded. 
Brandi added that if Bravo wanted her to return to the show, they would present her with an official offer. 
"If they want to be proper they know how to find me," the RHOBH alum  quipped.
Brandi spoke to Celeb Chat in August, sharing her frustration over the  network using her for drama without delivering a paycheck. 
"I'm just really frustrated at this point," Brandi admitted during the Instagram chat. "I enjoy doing things with the other women but I feel like the carrot has been dangled for so many years. They call me back for a couple things. I make no money and then they use me the whole season for their PR."  
Things were looking up for Brandi in September, after Andy Cohen appeared on her podcast, Unfiltered. Cohen admitted that Brandi was in an improved position with the cast. 
"But you're not exactly friends with any of the women [either]," Cohen said. "[But] I will say this, you're as close to being back [as you've been] in a long time." 
Brandi even enlisted her teenage sons, Mason and Jake, to plead her case.  
"Now that we are allowed to be on the show, are you gonna give my mom a second chance to change her image?" Mason asked the Bravo bigwig. 
"You're allowed to be on the show now? So you guys are allowed to be on the show, according to your father?" Cohen replied. "That's a discussion, Mason."
Jake later campaigned for his mom's comeback on his Instagram story. 
"I was wondering if you were going to do the right thing and give my mom her job back like you said you would?" he asked Cohen. "Because she was like the main focus of the whole season and like get her money back so we can move out of this place."
The Real Housewives of Beverly Hills is currently filming. 
Stay Connected With All About The Tea: Twitter Ι Instagram Ι YouTube Ι Facebook Ι Send Us Tips