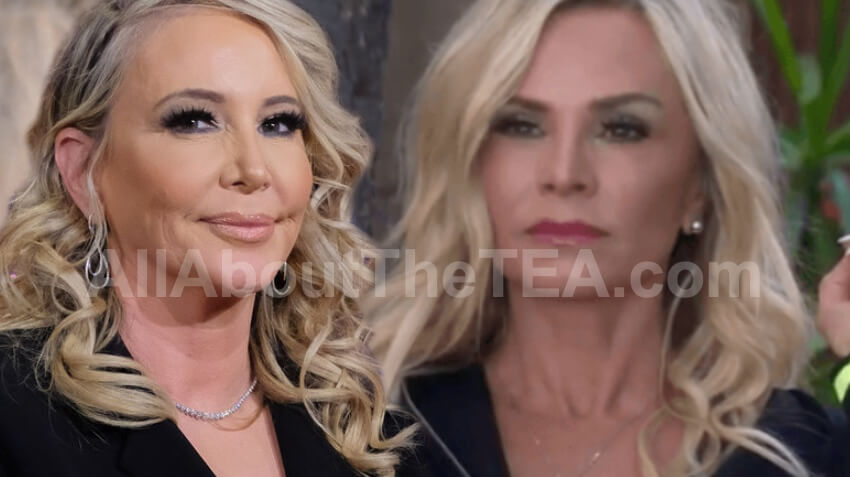 Shannon Beador is finally speaking out about her former Real Housewives Orange County co-stars, Tamra Judge and Vicki Gunvalson's claims that she dropped them as friends after the duo left the show.  
Shannon Beador accused Tamra Judge of lying about their broken relationship during a new interview, crediting Kelly Dodd for helping her through the demise of the friendships. 
"At the very beginning of filming I was a little concerned because I didn't really have close relationships with any of the cast. But you know, what has been nice about it is that I have been able to develop those relationships now that Vicki and Tamra aren't there," Shannon told Entertainment Tonight on Wednesday, giving a nod to rookie cast member, Elizabeth Vargas.
Tamra Judge accused Shannon Beador  of not responding to her phone calls after she announced her departure from the series. Shannon refuted her former bestie's claim, and clapped back with her side of the story.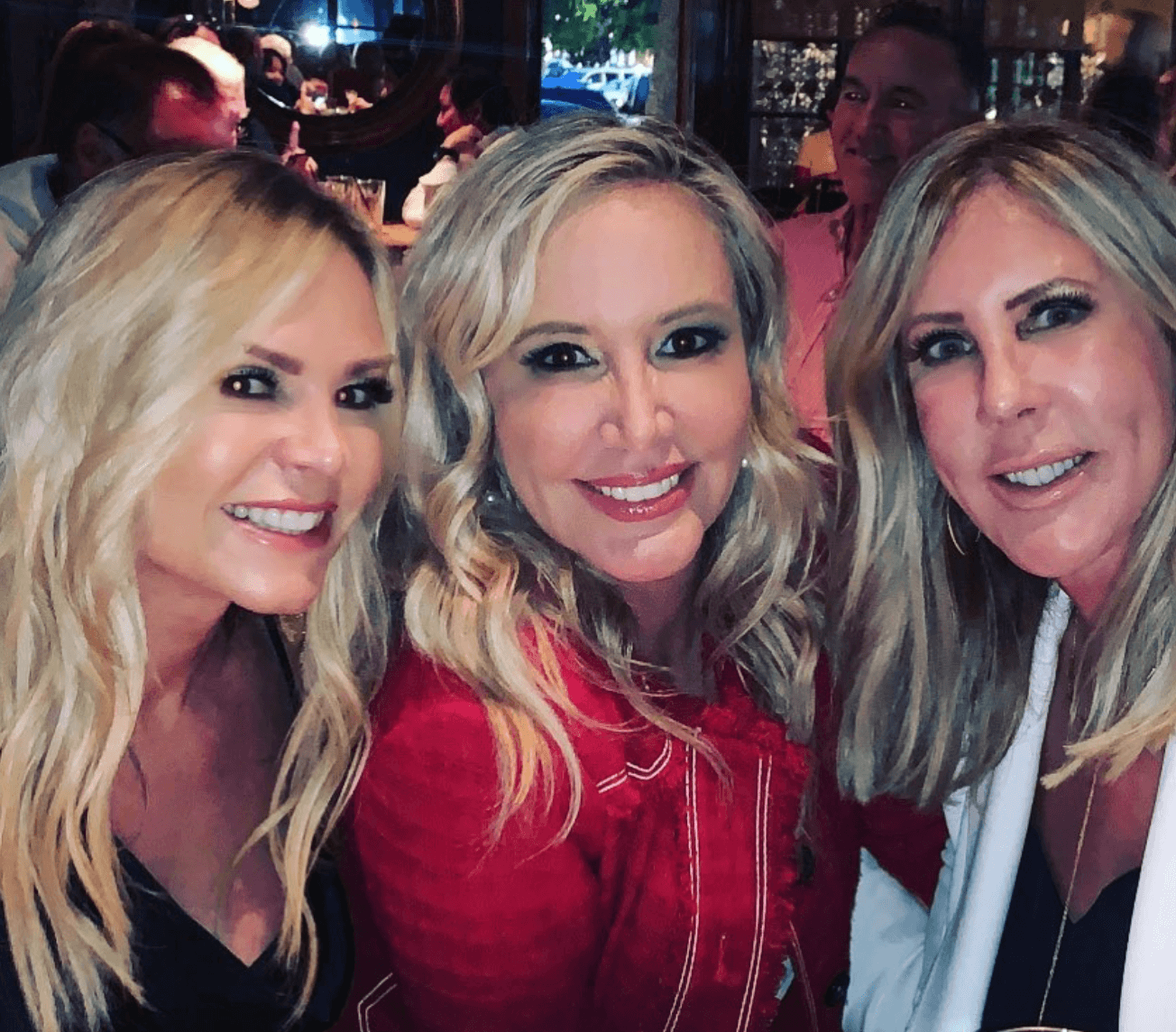 "The things that they've been saying, especially Tamra, it's a laundry list of things that aren't true," Shannon shared. "It's interesting when people say, 'You can pick up the phone….' What moron would pick up the phone when someone's been bashing them for months on end? It almost got to a point where it was weekly, where yet another untruth [would come out] and I take the high road in those situations."
Shannon Beador noted that while her renewed friendship with Kelly Dodd was an unexpected twist, she doesn't see a positive shift with Tamra and Vicki in her future. 
"Never say never, but for now I don't, I have no desire," Shannon Beador  remarked about a possible reconciliation. 
Fans will remember that Shannon and Kelly clashed during Season 14, but Shannon shared that it was Kelly who helped her process the broken cast   friendships. She explained her reasoning behind mending fences with her former adversary. 
"She kind of explained what she was doing [during season 14]. Now, do I think her intentions towards Tamra were kind or nice? No. But I took them personally, that she was going after me, as well, and she explained to me that she wasn't and what she said made sense to me," Shannon explained, citing Jim Bellino's lawsuit.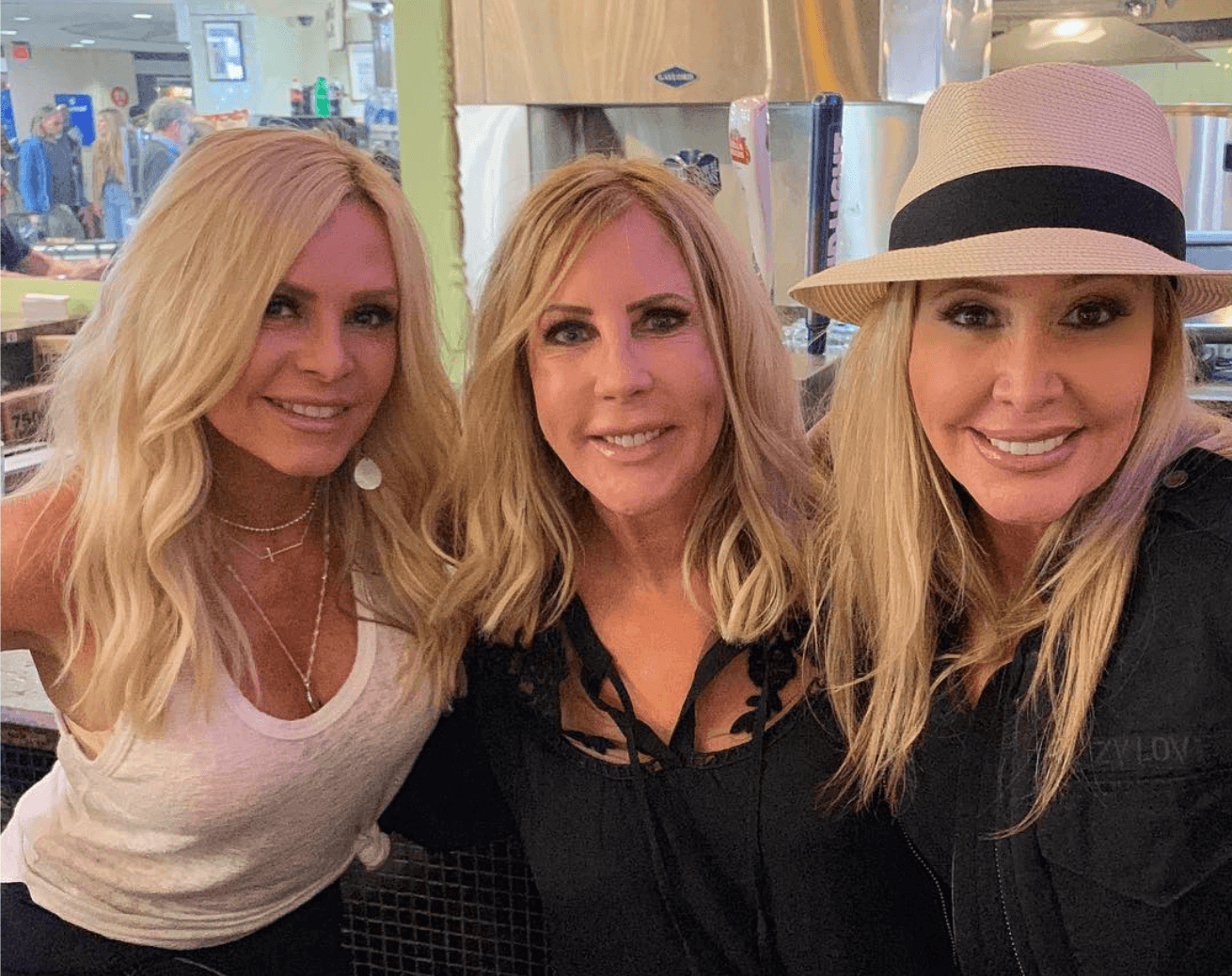 Shannon Beador admitted that Kelly "puts her foot in her mouth a lot," noting her friend's controversial comments on the COVID-19 pandemic. The reality vet  clarified that she did not "agree with a lot of things" coming from her outspoken co-star. 
"I have friends … who have lost five plus friends to COVID, so you know there's a certain respect level that I don't think that she had for what certain people are going through and I don't agree with it," Shannon stated.
Shannon Beador shifted her focus to Braunwyn Windham-Burke, remarking that the mom of seven arrived locked and loaded when production kicked off. 
"[Braunwyn] just kind of, I feel like, came in guns blazing and I think you see from the trailer I'm not pleased with some of the things that she's done," Shannon said. "I think you'll see in the season some of us kind of perplexed a little bit about what's going on with her. All of us kind of have our antennas raised with Braunwyn this season."
"Was the love shack real? Was it really?" Shannon asked, seemingly taking a shot at Braunwyn's reportedly rocky marriage. 
The Real Housewives of Orange County returns on October 14 at 10 pm, ET, on Bravo.  
Stay Connected With All About The Tea: Twitter Ι Instagram Ι YouTube Ι Facebook Ι Send Us Tips