Black Ink Crew
'Black Ink Crew' Sky Day's Son Des Wants Fans to Stop Bashing His Mom, Sky Addresses Beef with Sons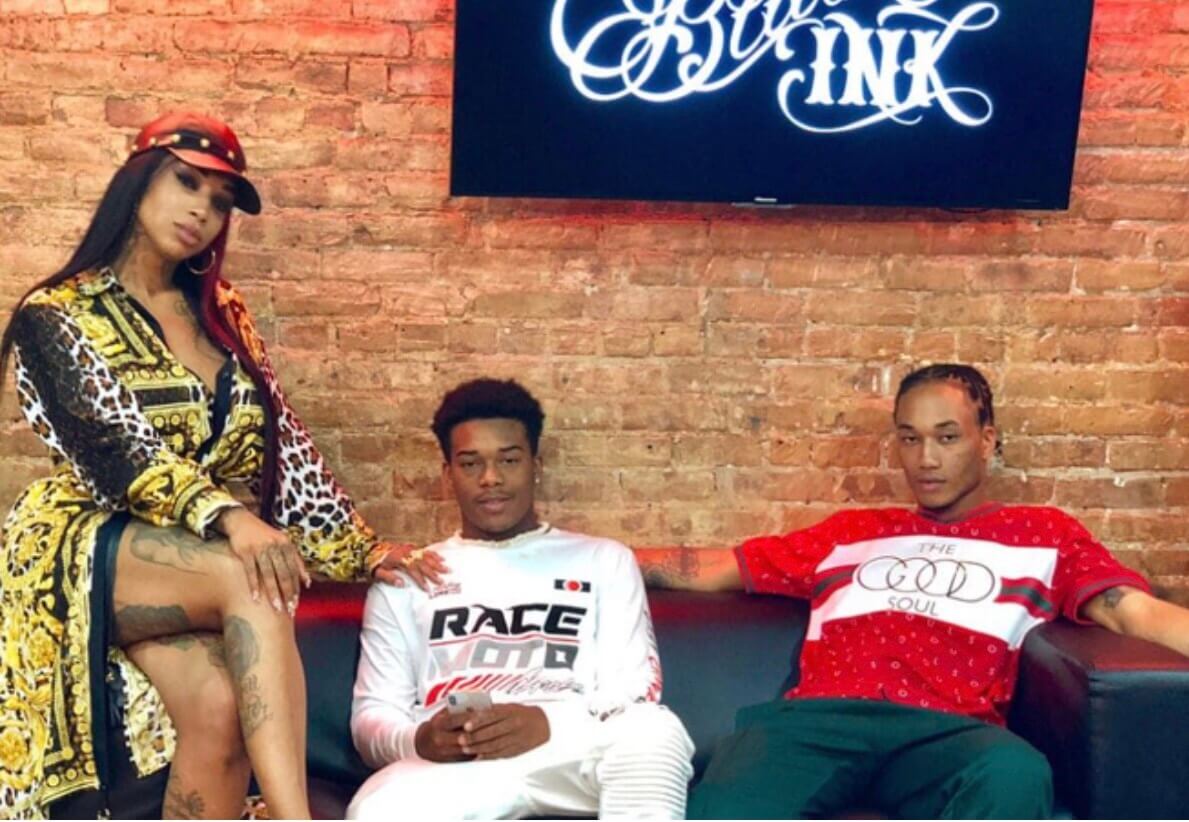 It's been months since Black Ink Crew New York's season 8 finale aired. That season was lit with drama within the crew, but it was Sky Day's family drama that still has fans talking. But before we get into the tea, here's a little refresher on Sky's tumultuous relationship with her sons:
When Sky Day was about 14 or 15, she gave her sons, Genesis and Dessalines, up for adoption. Years later, the three reunited in Black Ink Crew New York's season 6 and tried to work on their relationship. Sky and her baby boy, Dessalines, 19, immediately hit it off, but her eldest son, Genesis, was nowhere near interested in getting to know his mom. Dessalines began appearing in numerous scenes and seasons on the show, and it seemed like he and Sky were finally forming a mother-son bond. But last season, Sky and Dessalines' relationship took a turn for the worst.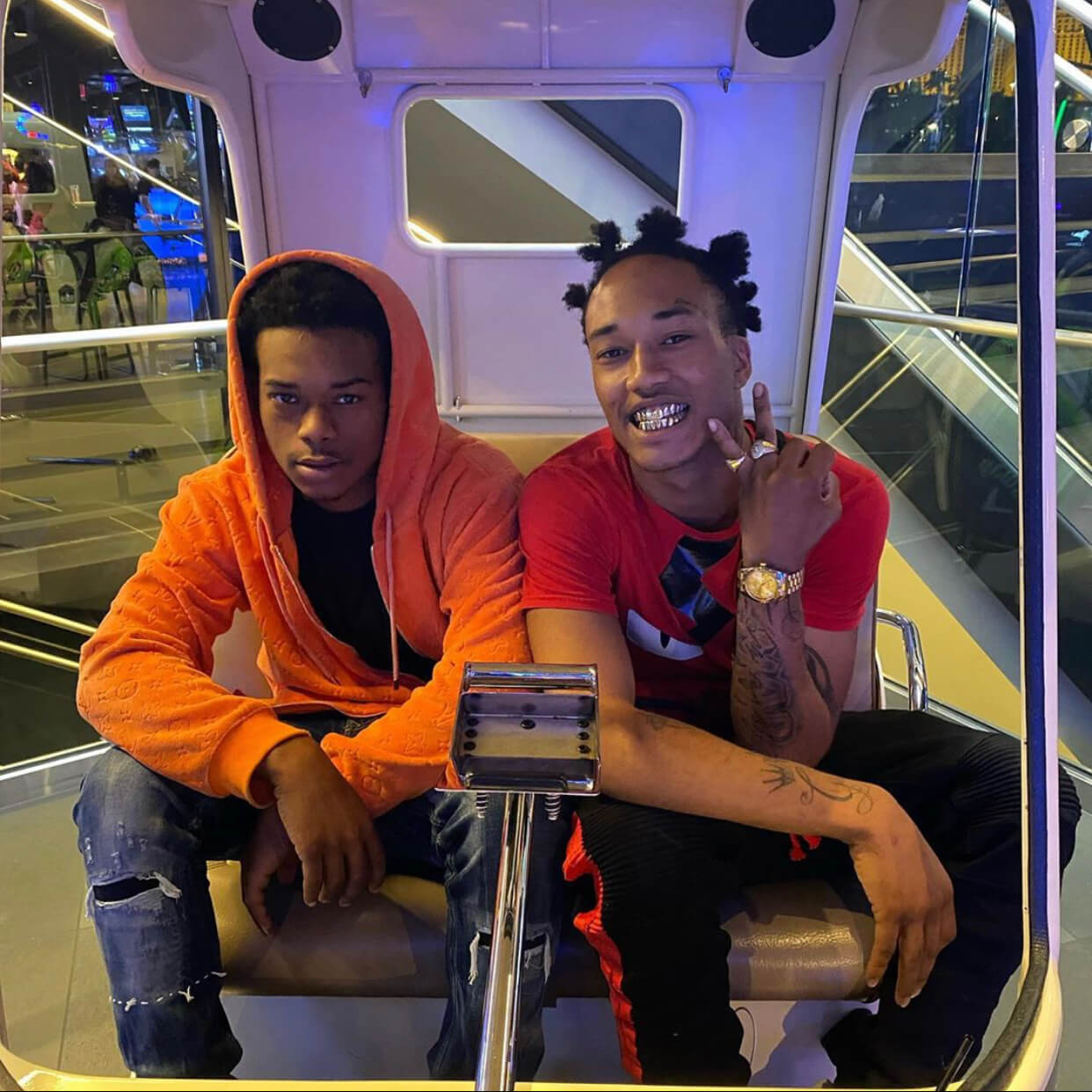 In the February 26 episode, Sky accused Des of stealing money and miscellaneous items from her home, in which Des denied. Des went to his mom's apartment to apologize and patch things up, but sh*t hit the fan real quick. Sky physically attacked Dessalines while calling him "b*tch boy" and spewing vile insults like she should've "aborted" him, "swallowed" him, and that she nor his dad wanted him. Following the fight, Sky was suspended from filming Black Ink Crew New York.
After the show aired, Sky hopped on Instagram Live to clear a few things up. Fans thought the mother-of-two would be a bit remorseful, seeing as though we had just witnessed the disturbing scene; However, in true Sky fashion, she did not give one f*ck. 
"Listen, I said what I said. God gon' deal with me," Sky Days said to her viewers. "That was a hard day for me in November. I'm pretty sure it was hard for him, too, but it happened. What the f**k you want me to do!? God is working on me day by day, what else do you want me to do?"
Press play below.
Fans had a lot to say about Sky and Dessalines' incident and Sky is still catching a lot of heat. Now, Des has come forward, telling fans to leave his mama alone. Des took to Instagram and posted a video of himself chuckling while looking into the camera. In the caption, he wrote:
"Why do People care more about my Relationship With my mom, then we do? my mom and I are ✌🏾different people, many ways alike and many ways different . I know my mother has as much love for me as I do her.✅ #chillwithbs"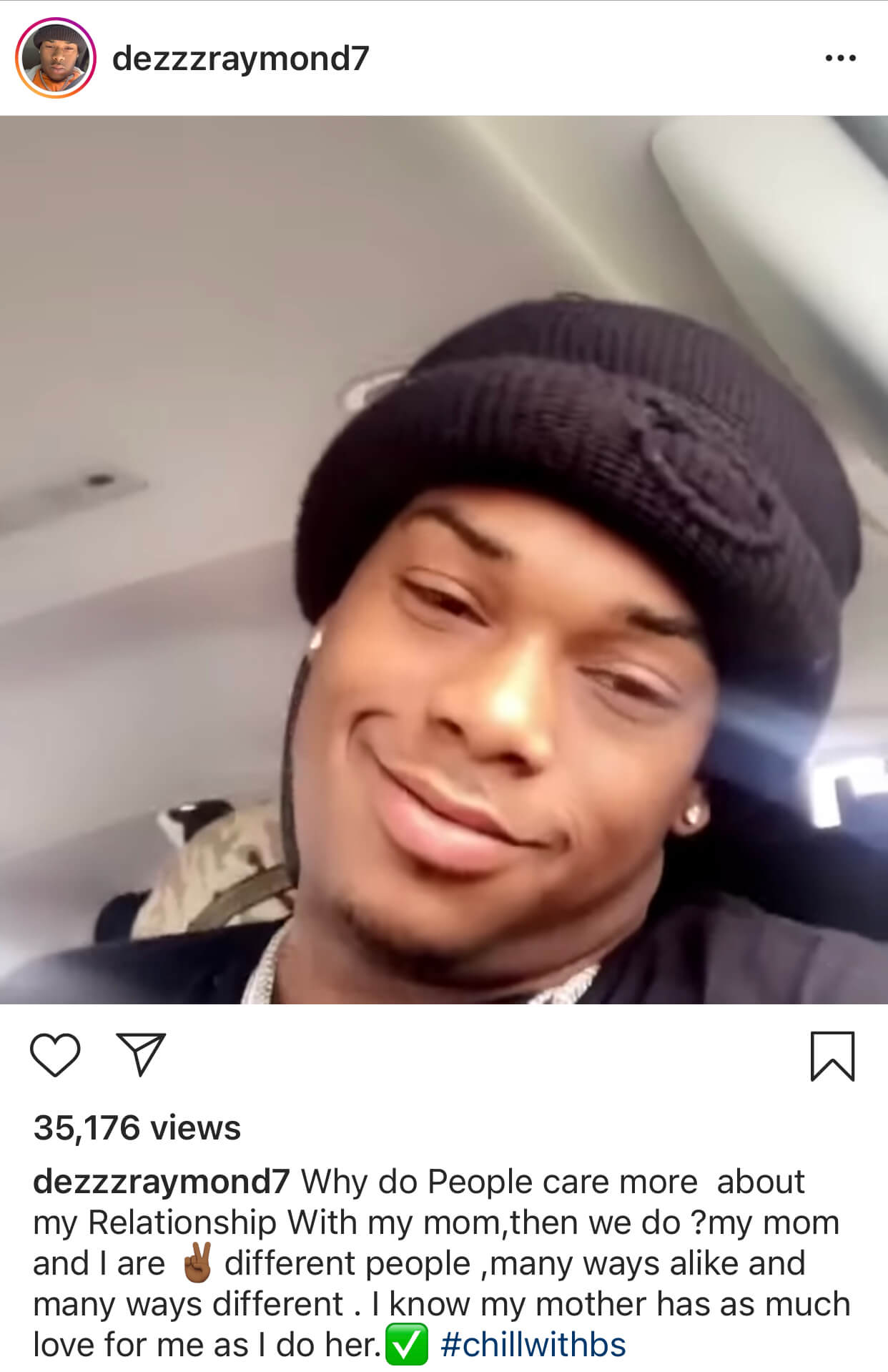 Des's post comes nearly a month after Sky appeared on Gagging with Jason Lee to talk about the fight and give fans an update on where she is with her sons. Here's what she said:
"When it comes down to my sons, right now, 'cause they not kids, these ni**as is twenty-plus! I love them to death, but I was not raised to be a mom. I was raised to treat people how they treat me, and that's what I do. So when people even bash me about the way I react to things, they mad because I'm not — I'm going to say sorry if I feel sorry. I'm going to f*ckin' cry if I want to cry. But I don't think I need to do that to a mass audience. I'm not getting ready to get on Instagram and be like, 'Yo, I'm sorry to my son.' You sh*ttin' me? Who the f*ck is y'all?"
Sky had a lot more to say about her relationship with her sons. Hear more in this 3-minute video:
Black Ink Crew New York is currently on hiatus.
Stay Connected With All About The Tea: Twitter Ι Instagram Ι YouTube Ι Facebook Ι Send Us Tips