Monique Samuels Responds to 'Black Woman' Stereotype – Says She Tried to Make Things Right with Candiace!
Monique Samuels is speaking out about her onscreen altercation with Real Housewives of Potomac co-star, Candiace Dillard. Monique shared about the aftermath of the filmed scuffle on Sunday's episode of Watch What Happens Live, recalling that it took time to process her feelings. 
"At that moment I wasn't remorseful. At that moment I was still trying to figure out everything. My adrenaline was still pumping," she told Andy Cohen when asked if she felt badly about the cast brawl. "What people need to understand is after the fight ended, I went home and I went back to mommy-mode. I have three kids I have to take care of, I have a whole husband here, I have businesses I was still running, a live podcast I was planning — I didn't have the luxury of going home and sipping tea with my husband with no other responsibilities."
"So my mind hadn't calmed down to the point where I actually could take it all in," Monique continued. "When I met with the ladies, I still hadn't taken it all in. I wanted to meet with them to simply apologize to them for putting them in harm's way."
Monique explained that she tried to reach out to Candiace with an apology, but legal teams thwarted her effort. 
"The same day that I finally started feeling the remorse, I sent a text message to one of the producers asking if we could arrange a sit-down with us and our husbands, and minutes later I got the email from her attorney," Monique said. "So I had to lawyer up because she lawyered up, and at that moment, she turned it legal. I could not speak to her directly anymore."
Fans know that the explosive fight occurred during a cast event at a winery on October 16, 2019. Viewers watched the cast react in horror before producers stepped in break up the fight. 
The Montgomery County State's Attorney's Office shut down the subsequent legal back and forth, informing the lawyers on both sides that they would not be pursuing the reality stars' cross-complaints. 
Monique addressed criticism that her behavior legitimized negative black women stereotypes.  
"I've never actually gone that far with anyone. And at the end of the day, to make it a stereotype about Black women I just believe is a bunch of B.S," she said. "Like, we're not the only ethnicity that has human moments, that has moments where we may get physical. I think they do that all across the board, and we've seen it on Housewives shows."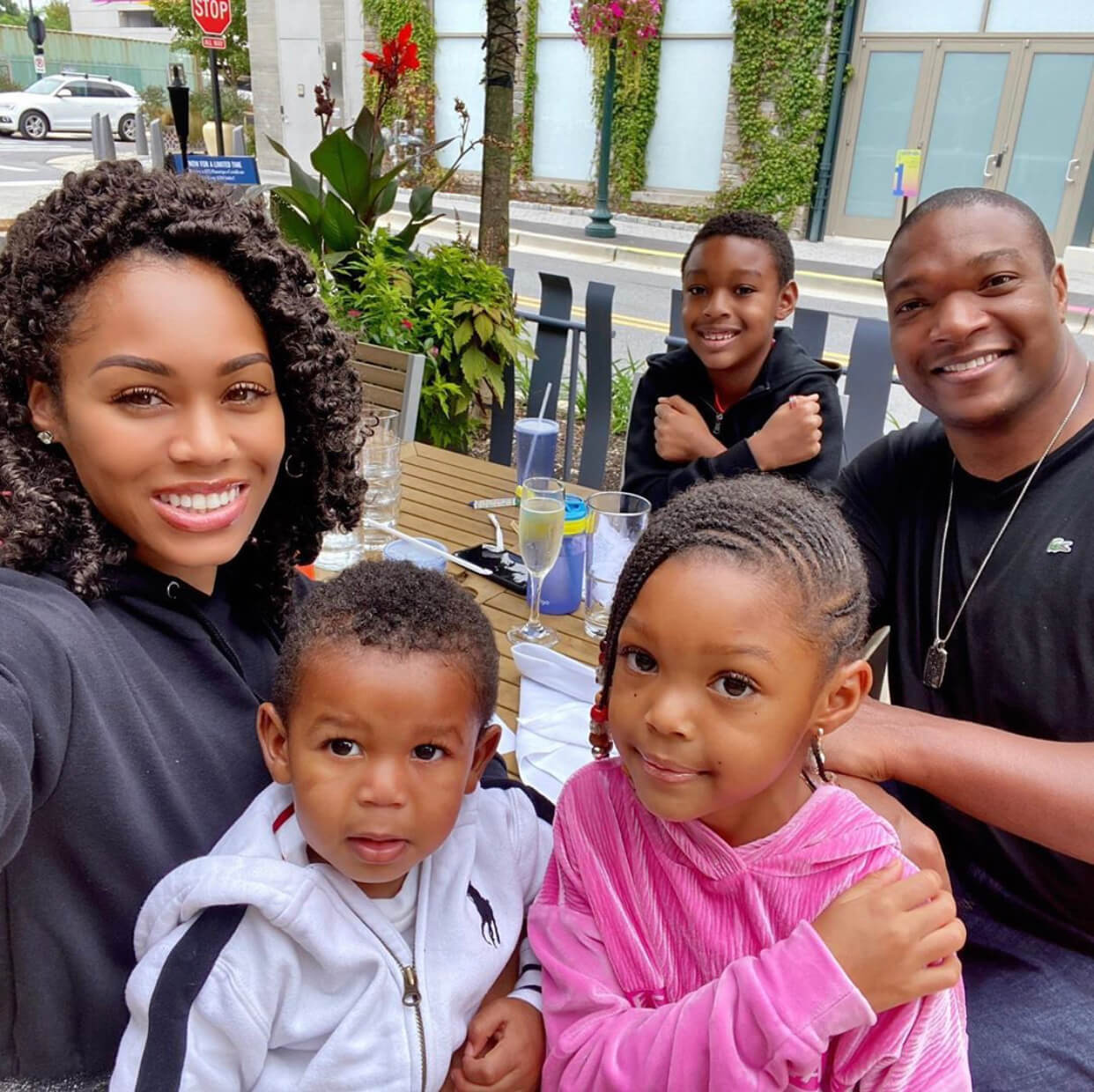 Candiace addressed the controversial Bravo beatdown, earlier this month. 
"All of a sudden you're sorry?" Candiace commented to People about Monique, who had expressed regret over the smackdown. 
"She's been saying as of late since the fight aired, that she wishes she walked away, and it wasn't premeditated. And my response to that is: Where was that energy in July of 2020 when she was writing a song, bragging about this fight?" Candiace said about Monique's single, "Drag Queens," in which Monique seemingly raps about the brawl. 
"I don't want people to believe her lies," Candiace added. "Don't allow her the space to now apologize for what she's done or now claim that she wishes it didn't happen."
The Real Housewives of Potomac airs on Sundays at 9 pm, ET, on Bravo. 
Stay Connected With All About The Tea: Twitter Ι Instagram Ι YouTube Ι Facebook Ι Send Us Tips