SHOCKING….'Alaskan Bush People' Star Matt Brown Accused of Violent Rape of Two Women!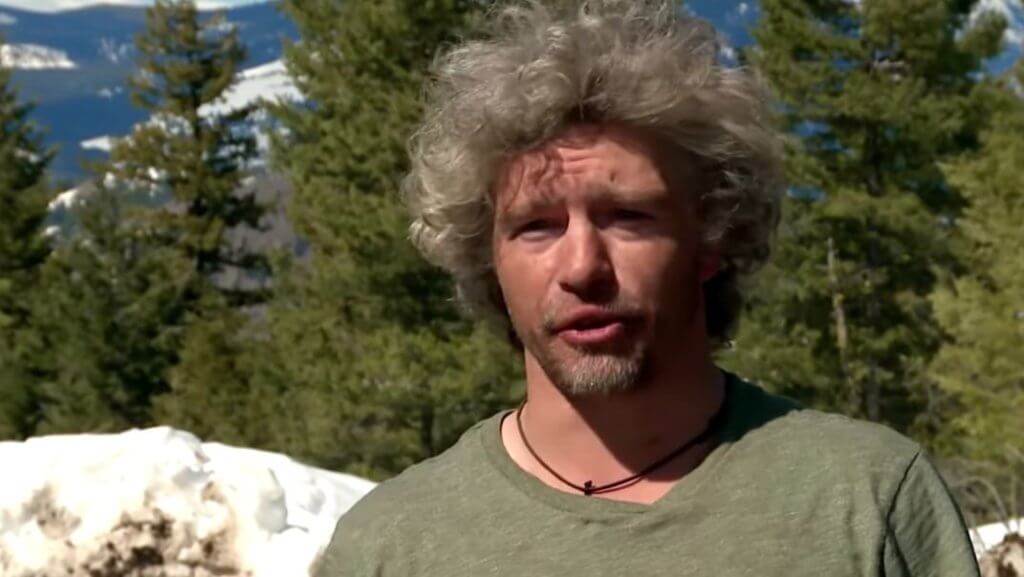 Two women have accused former Alaskan Bush People  star, Matt Brown, of violently raping them after spending days on a booze binge. 
Jessica Jurges, 35, a past personal assistant to the reality TV family, alleged that Matt Brown raped her in a swimming pool, ripping off her swimsuit while she tried to fight him off.
Jessica alleged that she was eventually rescued by Shelly Dawn Early, Brown's former manager. She said that Shelly managed to pull him off her by his hair, allowing her to escape. Just three days later, Shelly alleged that Brown had raped her at the same location, in Canoga Park, Los Angeles. The women reported the alleged assaults to the LAPD/ Topanga Division, who eventually passed the case to the LA County District Attorney's Office. The DA's office declined to prosecute. 
The women are now seeking "justice" and are speaking out to expose Matt Brown, who they've described as a "predator." Matt Brown disappeared from the show around the same time as the alleged rapes, and checked into rehab for addiction issues. 
Jessica described the alleged incident in a recent interview with The Sun, explaining that they were both drinking when Brown persuaded her to get into the pool on July 8, 2018. 
"I'm terrified of water. I can barely swim. So I do everything I can do to stay out of water," Jessica began. 
"But Matt eventually persuaded me to get in and he was like a shark. He ripped my bathing suit off. Wouldn't let go of me. I said no probably a million times."
"I was disgusted. I said everything nasty I could to him, to get him off me and it wasn't happening."
"It was monstrous. It seemed to go on for two and a half hours until Shelly rescued me."
"She kept coming out. She kept coming outside and he kept telling her, 'Go back inside, we're fine'. And I was saying 'Oh no.'"
"And then at some point I remember he flipped me around in the corner and all I could do was keep my legs closed and try everything I could to keep him off. I'm watching the water rushing over the side of the pool."
"I'm in the corner. I had to just live through it."
"And he kept saying, 'Take your glasses off.' I was just thinking, 'I'm dying. I don't want you to see my eyes.' I believe that's a predator thing."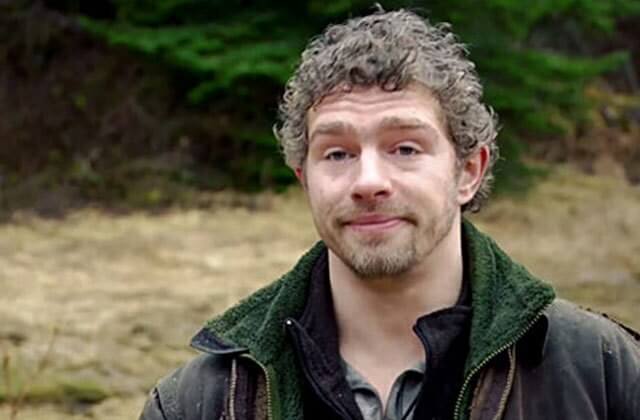 Jessica explained that Shelly realized what was going on, and intervened. 
"Thank God she was there. She ripped him off. At some point, his back was towards her and she grabbed him one hand underneath one shoulder, one hand on his hair," she said.
"I still couldn't get out – there was a stupid ladder that wasn't attached – one of those half ladders. So every time I would try to climb off it, he would pull me right back in the water."
"I could have died, I could have drowned."
"After the attack, we got out of the pool. And we're just reprimanding him saying 'Matt what the f**k is wrong with you? Don't you ever do that to anybody. You'll go to prison. Do you understand?' … He just apologized and cried."
Shelly Early, who worked for Matt Brown as a manager/addiction coach, alleged that he violently attacked her, only days later. 
"It was just days after I had pulled him out of the pool when he was trying to get at Jessica," Shelly told The Sun.
"I was at the same house and that's when he raped me."
"He knew that I had a hip replacement and he knew that my legs aren't as strong as the rest of my body. And that's how it happened. I couldn't ward him off because my hips were weak."
"He was out-of-his-mind drunk. After it happened, he told me that I raped him – that's how drunk he was."
"And then when the Lyft came to come and get me, he thought it was a police car. And he was telling the guy in the Lyft that I raped him. He was just so wasted."
Jessica described receiving a phone call from Shelly, who told her what had allegedly occurred.  
"She was crying, barely speaking. And you know, I finally had to scream and she was like, 'It's so bad – he raped me,'" Jessica said. "I just didn't think for a second, after he just did that to me, he would do it to Shelly."
Jessica explained that she first met Brown while working for the Alaskan Bush People production company, later becoming close with the family while working with them directly, as an assistant. Shelly explained that she met Brown while she was homeless in Loomis, Washington. Brown told her that he needed a manager and someone to help him with his addiction problems, so she agreed to accompany him to California, in July 2018. Jessica met up with Brown during the visit to discuss setting up an agency together. 
"I didn't tell the cops that at one point during the attack he said, 'You didn't think I just came back to talk about the agency?'" Jessica said.
"I should have, but I thought that's really going to get him in trouble. I'm just a nice person. And I love the family so much. I was so loyal to them. I couldn't process what was going on. I guess that's part of why people get away with doing bad s**t because victims don't know how to handle it."
The two women described returning to the house to drop off Brown's ID and phone that he left behind after the alleged attack. The duo filmed their search for Brown, before dropping off his things and leaving the property. 
Jessica produced a video which was supposedly captured after the alleged rape, where she cries to Matt Brown—"You were out of control… Don't do it again."
She said that she told two of Brown's brothers, Bear and Gabe about the attack, and produced texts to back her claim. Jessica added that she also told two crew members, a close friend, her husband and her brothers. 
Jessica's friend told The Sun that he noticed a change in Jessica after July 8, and convinced her to report the alleged rape.  
Both Jessica and Shelly claim that their lives have been destroyed by the alleged 2018 assaults. Shelly revealed that she was broke, depressed and plagued by health problems. They both expressed disappointment at the DA's decision to not move forward with their cases. Shelly commented about feeling "screwed over" by those involved.  
"It was very disappointing because they made it sound like I was just out for money."
"It's not about the money. It's about being respected and treated like a person instead of like an object you can just hurt and use and abuse, any way you want to."
"I'm sick of being treated that way, my whole freaking life. And it's got to stop. I've got to find a reason to live in this world."
"When I met him, I was so suicidal. I literally was about to hang myself and he helped me and I wanted to help him, but he ended up screwing me."
"And now what choice do I have? I've been made invisible by this whole thing and I don't want to be invisible. I want to be seen and heard."
"He knows what he's done. Why would he hide?" Shelly added of Brown, who has been rarely seen in two years. "And why would he give up being with his family and being part of their whole deal if he wasn't hiding?
"He said he's been in recovery, but I don't really believe it. He gets this nice fancy treatment center after I get raped and what happens to me?
"That's just doesn't seem right after what he did….I'm really sad and I'm depressed every f**king day. I can't keep up with my depression."
Brown recently shared a personal update on Instagram, writing—
"Two years ago today, I walked in the front doors of Betty Ford, completely broken.
"Slowly one day at a time, they helped me build myself back. It wasn't just about getting me back on the road again, for me it was mostly about processing, addressing and dealing with the negative feelings and events of my past, that I just couldn't get over."
"Now I'm so happy to tell you, my life is wonderful! I found happiness. It's still one day at a time, and I still have my days, but it's so much easier now, now that I have tools, now that I understand how to better understand myself."
Jessica reacted to the upbeat post commenting—"It's so, so hard. You get to the point where you think 'I'd rather die than see this s**t anymore'…"He's getting a peace that Shelly and I are never going tohave…It will never go away for us."
A Discovery Channel rep responded to the report via a statement. 
"Discovery Channel was approached several years ago regarding the allegations, finding them disturbing and very serious. We agreed the local authorities should be contacted immediately. Due to the nature of the accusations we felt that all cooperation would be most appropriately handled by law enforcement."
Stay Connected With All About The Tea: Twitter Ι Instagram Ι YouTube Ι Facebook Ι Send Us Tips