Tamar Braxton's Ex David Adefeso Cheated With A Bald Headed Side Chick!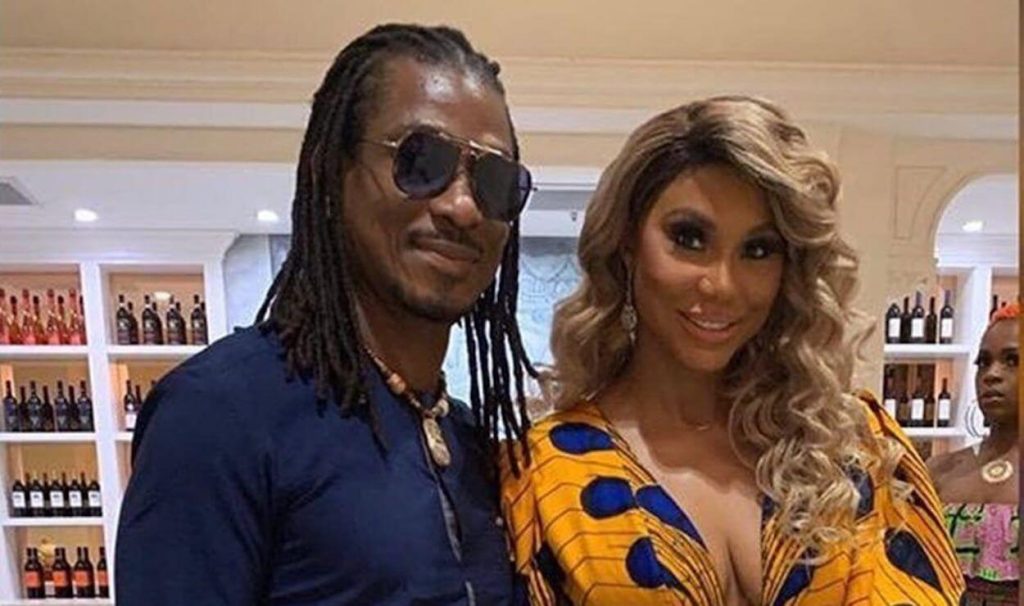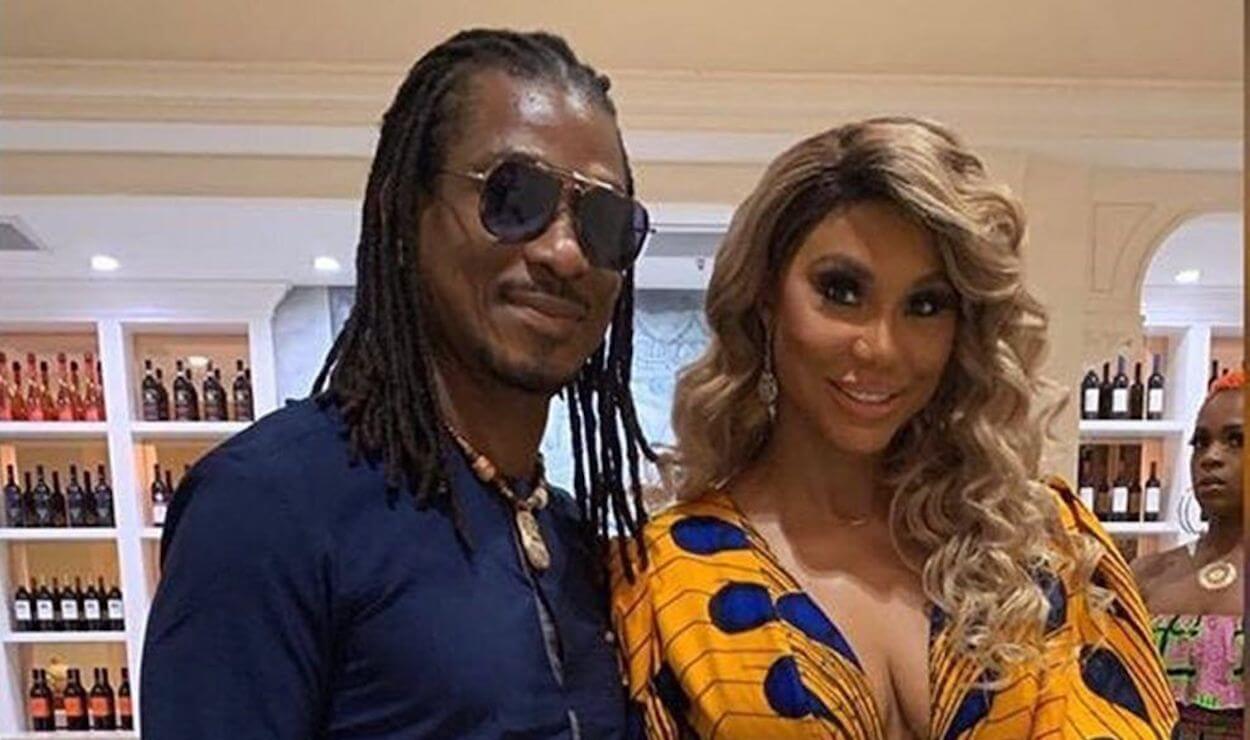 Tamar Braxton's ex-fiance, David Adefeso, has been caught with another woman not even a week after their physical altercation.
According to Hollywood Unlocked, David Adefeso had allegedly been cheating on the reality diva from earlier this year with one of his employees, who happens to be bald-headed. 
The side chick turned girlfriend works for David Adefeso's company, and the two were snapped canoodling on vacation together over the weekend. Now we may have some insight as to why Tamar allegedly broke up with her African prince.
Scroll through the gallery of photos below from the couple's rendezvous. 


Earlier this month, Tamar Braxton accused David Adefeso of being the instigator of an explosive argument that ultimately led to police complaints being filed, and ended with a filed domestic violence restraining order against the Braxton Family Values star.
David Adefeso addressed the conflict on Instagram live, where he denied laying a hand on Braxton, alleging that he was the victim of an "attack" by his girlfriend.
David Adefeso filed a restraining order against Braxton, but she claimed that she only got physical after he grabbed her arms.
"I've been a victim of domestic violence, of domestic assault. I was attacked," David Adefeso said.
He explained that he was "driving at high speed" in his Rolls Royce when Braxton allegedly surprised him with a blow to his neck. Adefeso alleged that the punch left him so "disoriented" and confused that he called his mother, who began praying for him. He added that he realized that he was being recorded, and claimed that the evidence is in the hands of his family members.
Tamar Braxton claimed that Adefeso was the attacker, and grabbed her in the car after they had argued over a social media post, shared by her son. Braxton claimed that Adefeso threatened to kill her and himself during the incident.
"I've never, ever, ever, and never will ever put my hand on a woman. I grew up in a household where my parents were married for 50 years… and my mom and dad were the most loving and kind couple… I didn't grow up in that [kind of] environment," Adefeso said.
Police are currently investigating the incident, including $30k in damages done to the luxury vehicle.
The disturbing altercation comes after Tamar Braxton credited David Adefeso for saving her life during a recent suicide attempt. A few months ago, Adefeso found Braxton unconscious and called 911, monitoring her vital signs until paramedics arrived.
He issued a statement after Braxton's hospitalization.
"Tamar is a beautifully talented woman, a devoted mother, a loving girlfriend, a dear sister, and a special friend to countless people. This is an extremely difficult time for Tamar and her family as she navigates professional and personal struggles including her battle with depression."
In the latest development, Tamar Braxton's ex-husband Vincent Herbert jumped into the fray.
Below are the text messages between David Adefeso sent to Tamar's ex-husband, Vincent Herbert after the attack to coordinate Tamar picking up her belongings from the home she shared with David.
"Hey Vince, I'm currently spending time with my mom on the spiritual journey she and my pastor brother-in-law and I have been on the past few months. As I described yesterday and as I'm sure you can relate to, I need to heal and the only way I know to do that is using the spirit and word of God. I therefore don't think it is a great idea, unless in an emergency or an urgent crisis or situation, for us to be in contact for a while…until I am able to heal. If it is an emergency, however, please text and let me know what it is and I would be happy to reach out." Read the rest here.
Braxton Family Values returns on Thursday, November 14th at 9|8c.
Stay Connected With All About The Tea: Twitter Ι Instagram Ι YouTube Ι Facebook Ι Send Us Tips
Avigail is an Entertainment blogger at All About The Tea, who specializes in The Real Housewives of Atlanta and The Real Housewives of Potomac. Avigail has a background in marketing. She's a Brooklynite living in the Bahamas, with a passion for travel, writing, reality TV watching, pop culture and spoken word.