RECAP: Lisa Rinna Reveals Texts Between Denise Richards & Brandi Glanville On 'RHOBH' Reunion!
Welcome back to the third and final part of The Real Housewives of Beverly Hills reunion – the one where a seemingly sedated Denise Richards is pushed to her breaking point and even walks off the Zoom reunion virtually when Andy Cohen presents her with a question she doesn't feel like answering. "I think I need to eat something before I answer that question," Denise suggests before exiting stage left. Luckily, for everyone Andy manages to wrangle the wayward Housewife back on the Zoom. But let's not get ahead of ourselves as we have SO much to unpack. Let's get started, shall we?
The final installment of the reunion kicks off with host, Andy Cohen, asking Denise Richards what the "worst" thing she had to say about Teddi Mellencamp was, referencing the admission from Denise's confessional. Denise maintains that the worst thing she said about Teddi happened on camera when she called her a "sh*t stirrer" at Kyle Richards' wholesome, family barbecue. Teddi, however, isn't buying it and points out that Denise admitted in the talking head that the things she said about Teddi weren't in front of the camera but rather to her alleged former lover, Brandi Glanville. Denise quips back, "According to who??? Brandi???" and the ladies sound like an echo chamber as they all shout back, "NO, YOU said it." I'll have to admit, things aren't looking so great for our beloved Ragamuffin.
Denise Richards then pivots into a tirade about how as the daughter of a famous person, Teddi  should've known better than to bring up Denise's alleged tryst with mouth of the south Brandi at the table a.k.a on camera. Alas, Lisa Own-it Rinna inserts herself into the equation and points out that Brandi initially brought it up on camera – not Teddi. Denise then tells Lisa to "be quiet" and as one can imagine, that doesn't go over so well. "Don't tell me to be quiet," Lisa sneers before once again chirping, "Brandi brought it up on camera. It was already out into the world." Hmm… so is that how it works in the world of Real Housewives? Issues are fair game only if they're already out in the world? Then why is it we can't have a field day when it comes to Mauricio's alleged cheating scandals or Dorit Kemsley's financial woes? Sounds a whole lot like what's good for the goose is not good for the gander. 
Andy Cohen then accuses Denise Richards of mischaracterizing her relationship with dehydrated, dusty, stage 5 clinger  Brandi Glanville. Denise, however, is adamant that Brandi was only ever an acquaintance. She did give further intel admitting that Brandi actually called her up and asked if she could accompany her and her husband Aaron Phypers to Kyle's charity event but said that Aaron was adamant that there was no way she was coming with them. She also said that her husband has never liked Brandi and referred to her as a "trainwreck" and "unstable." She then recounts a different story that we've never heard stating that Aaron was there with them the weekend that the scandal supposedly went down. FINE TIME TO BRING THIS UP NOW, DENISE. *face palm*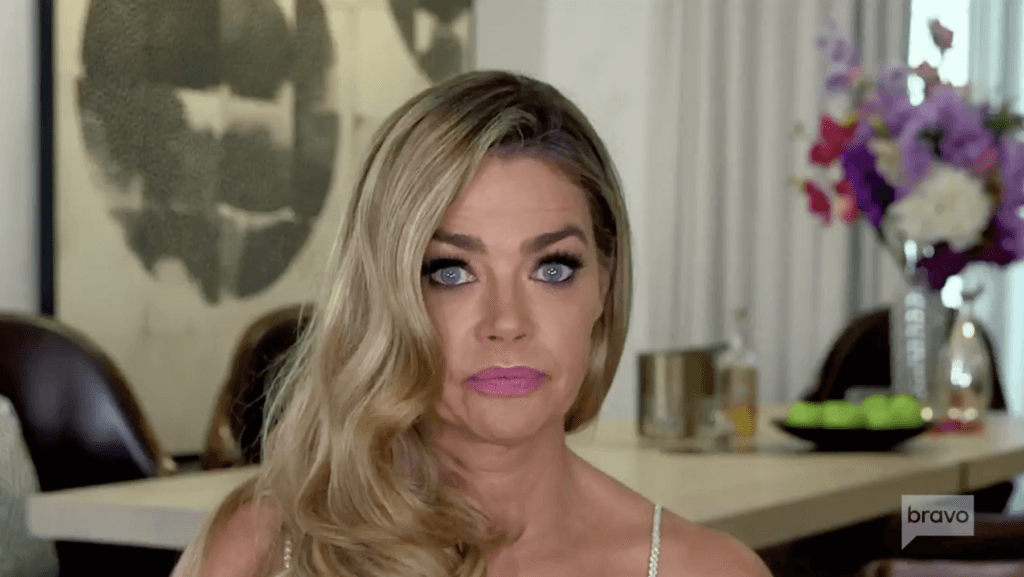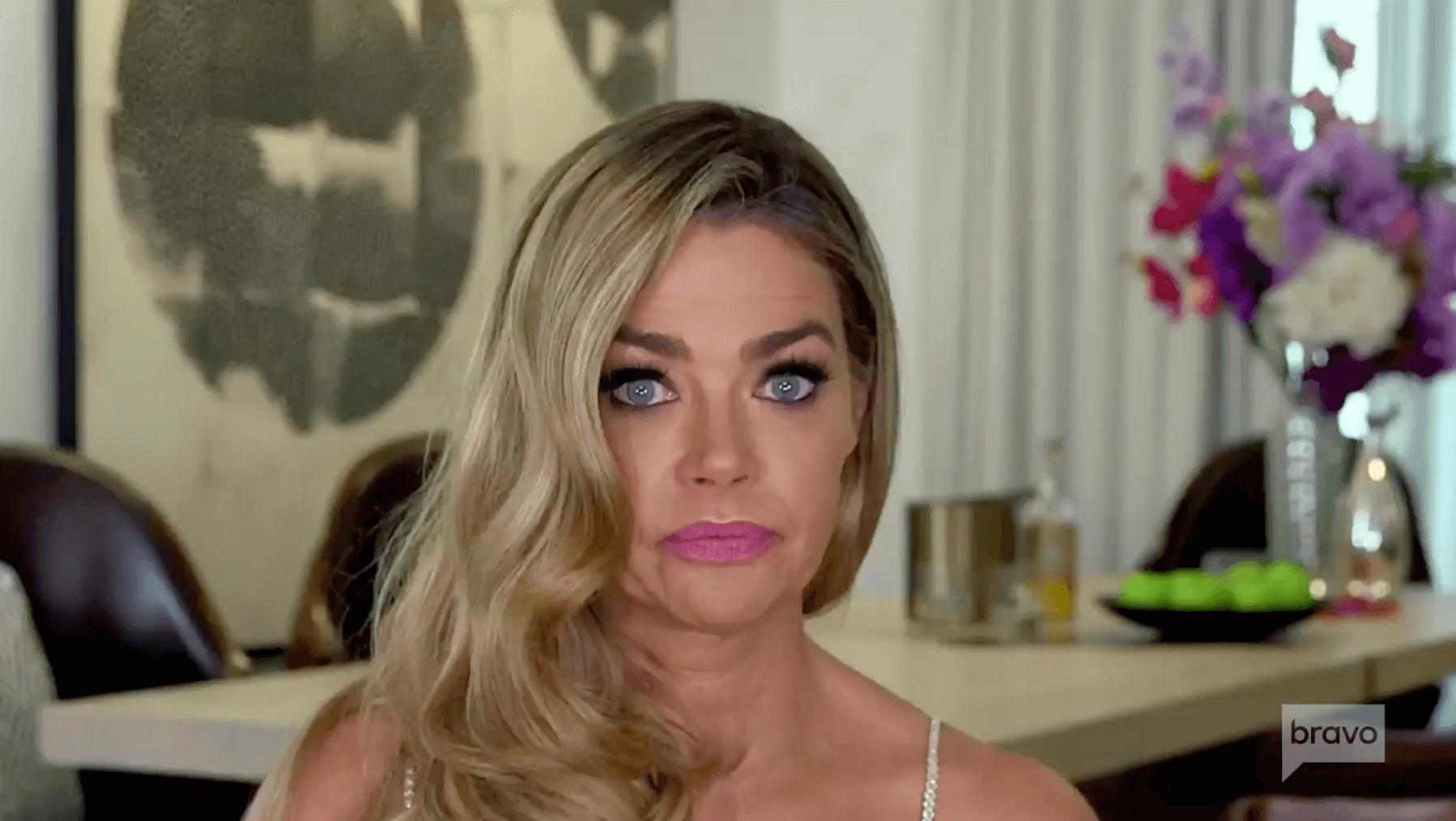 The ladies then take Denise Richards to task for not showing up to any of the filming after Rome. Leading the pack is Kyle, of course, who questioned Denise as to why she left Garcelle Beauvais hanging before Dorit's party. "Just be honest," Kyle pleaded. OKAY, Kyle. How about she'll start being honest about Brandigate when you start being honest about how you stole Kim Richards you-know-what house??!! NEVER FORGET.
Sutton Stracke eventually pipes in and makes a shocking revelation that she had heard rumors about Denise and Brandi way back in 2018 before she even knew Denise. Too bad the rest of the ladies won't let the poor woman get a word in edgewise. Denise immediately interrupts her and starts screaming that she hadn't even met Brandi in 2018. "Oh yes you did" Lisa screamed back. Well, alrighty then.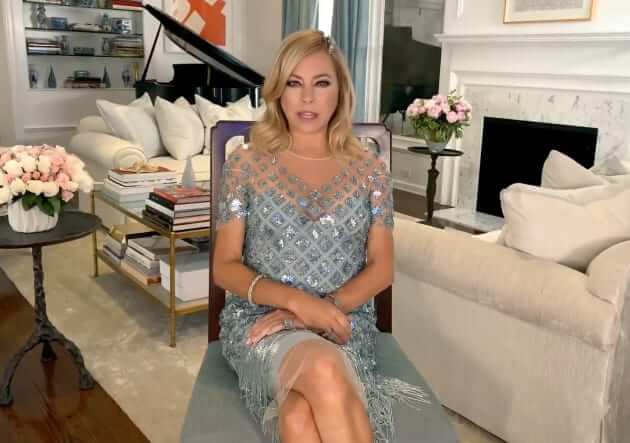 Andy then asks Denise Richards if she still believes that Brandi possibly engineered the text thread between them on her end. "I believe that my text thread between Brandi and I are very different. Absolutely," Denise answers. Cue Lisa pulling out screenshots from a text thread printed out on copy paper. "I have them right here if you guys want to go through them. I don't like bullsh*t so let's just go through them," Lisa shouts. Denise then warns Lisa to be careful as she also has text threads with her. Lisa asks if Denise is threatening her and Kyle ever astutely points out, "I think it's a promise."
Andy Cohen asks Denise Richards if she's willing to show her text messages with Brandi in order to compare her text thread to Brandi's. "Absolutely. Is Rinna willing to let me show my text messages with her?" Denise asks. Lisa then says, "It's not about me and those are private." LOLOLOL. How rich?! Suddenly text messages are a private matter between two people. Okay, Lisa. Got it.
The conversation eventually moves to the cease and desist letter Denise's attorney served not only Brandi with but also threatened Bravo's production team with as well. Denise maintains that her legal team sent Brandi the cease and desist letter to "make her tell the truth" but the entire Zoom calls BS on that citing that the entire point of a cease and desist is to make someone be quiet  or "quit it" as Erika Girardi pointed out. Somewhere, Tom Girardi is beaming ear to ear, happy to know that his wife actually listens to him after all. 
In a jaw-dropping pinch-me moment, Lisa Rinna says that if Denise had come to her and asked for her help that she would've "helped her in a second." Thankfully Garcelle Beauvais interjects, pointing out the blatant hypocrisy of Lisa's statement. "How could she come to you? All you do is attack her every time you see her." Well said, Garcelle, well said. Then Kyle starts mumbling about honesty for the 75th time to which I just want to throw a thesaurus at her and demand that she not return to filming until she's come up with a new buzzword for next year's season.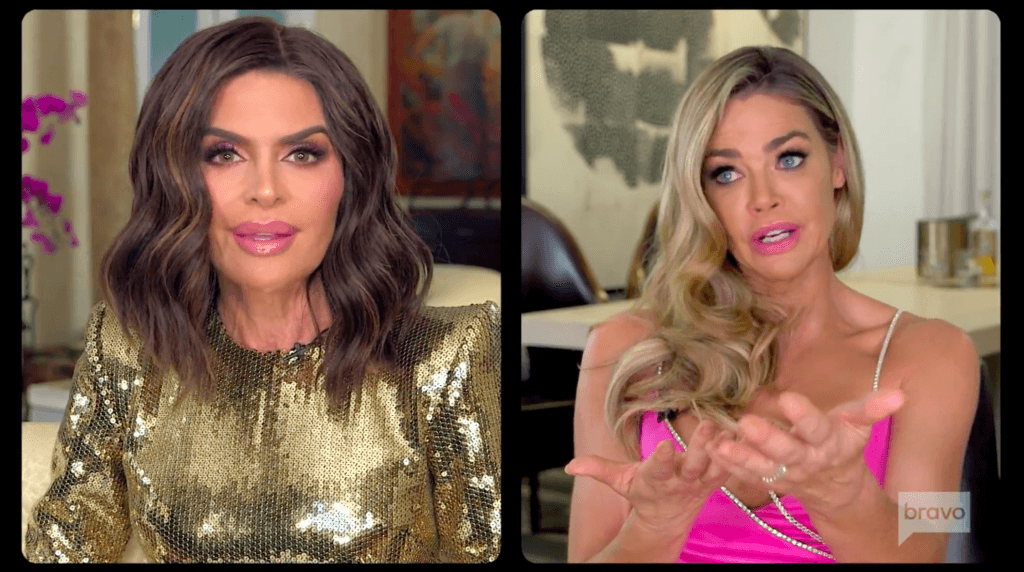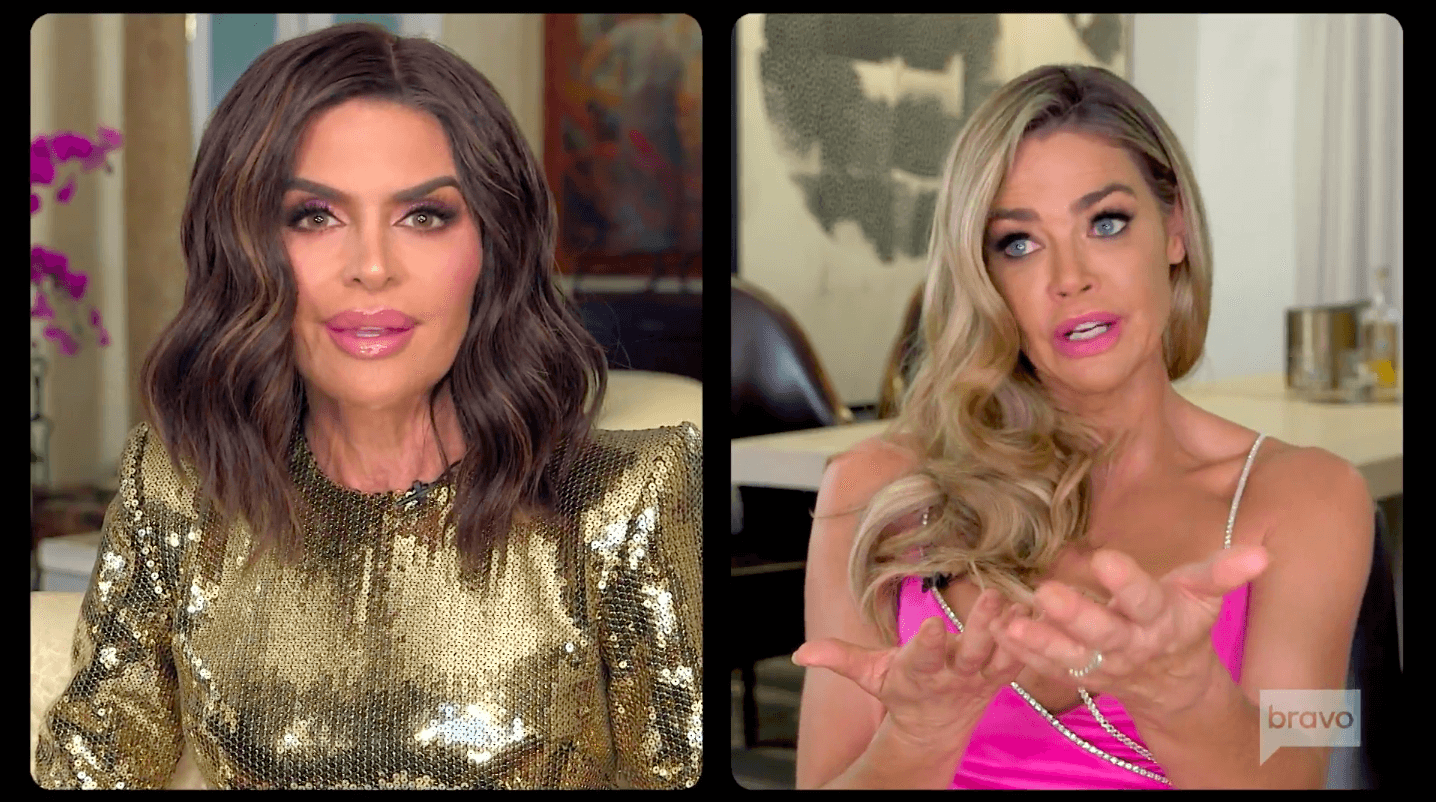 Andy points out that if the ladies are demanding that Denise be honest with them, but Denise is adamant that she is being honest and they aren't willing to receive it then they are essentially at an impasse. Once more Kyle starts projectile vomiting the words "open" and "honest" ad nauseum. KILL ME.
Garcelle Beauvais is up next on the chopping block as the group calls her out for "not being present" at some of the other ladies' special moments, namely Erika's Broadway show. Nevermind the fact that she's a single mother and actually has to work for a living – you know so she can make money to buy food and pay her mortgage. Not so she can drop $10K at the Fendi store in Rome, but I digress.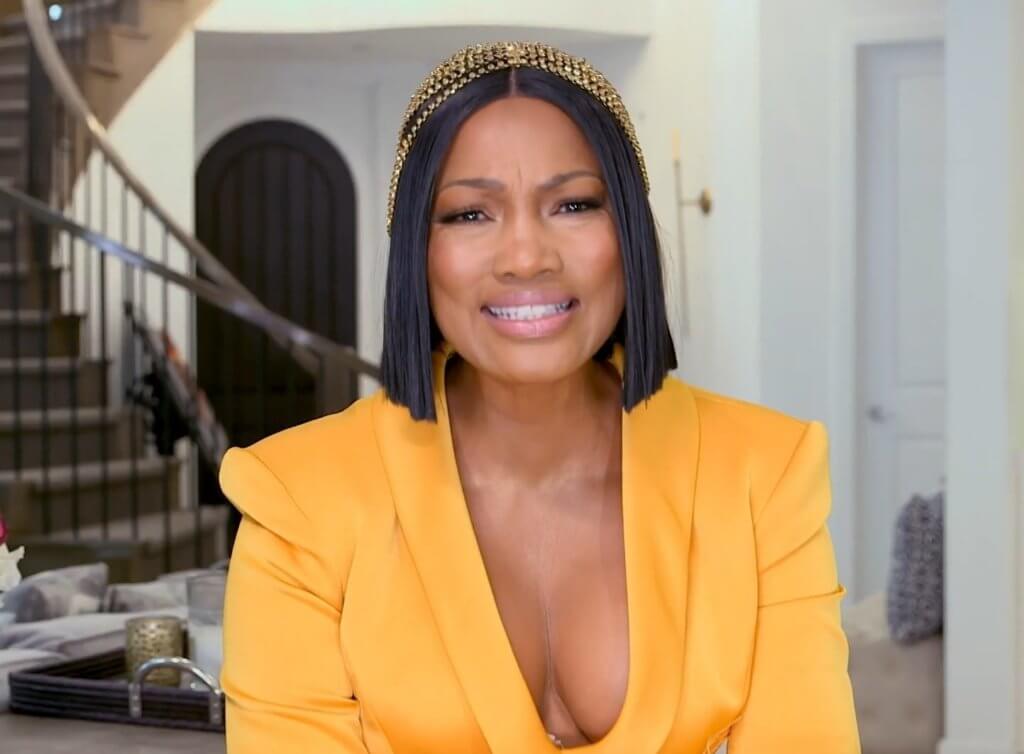 As far as Denise Richards is concerned, she says she did not fly with the rest of the ladies to watch Erika perform in New York because she wasn't aware of the trip until the night before. Andy shadily points out that he thought she wasn't in attendance because that was around the same time Denise was suing Bravo. Awwwwkwardddd.
And if you think things couldn't get nastier between frenemies Denise and Lisa, think again. Andy broaches the demise of their 20-year-long friendship. According to Denise, she says Lisa is completely different on TV and essentially "turned on" her. Lisa refuses to take that comment lying down and says if she had the chance to do it over again she would've never championed Denise to join the cast in the first place. But she didn't stop there. She also made mention of a situation involving Denise and Heather Locklear from many years ago. "You know, I go back to when she was friends with Heather Locklear." That comment clearly strikes a nerve as Denise quips back, "I actually wasn't, Lisa, and you know that. To bring that up, I mean, really? She was friends with my ex-husband. COME ON."
When pressed for clarification by Andy as to what she meant, Lisa plays coy. "Well you calling me a bad friend – I guess it's like…" Lisa trailed off. Denise then accuses her former friend of "grasping at straws" and hitting her with a "low blow." 
Click play below to watch All About The Tea's LIVE Real Housewives of Beverly Hills on YouTube. Subscribe to the channel!
Andy asks once more to hear more about the situation involving Heather Locklear but in a rare move Lisa backs down and instead suggests that Andy "google it." Cue the cacophony of Housewives viewers everywhere frantically typing "Denise Richards and Heather Locklear friendship."
The reunion finally wraps with Lisa Rinna admitting that she has no idea where the friendship can go from there. Dorit Kemsley closes the virtual reunion and season with one final toast with her Gucci glass. "May the only pain in your life be Champagne," she eloquently professed. CHEERS TO THAT!
Stay Connected With All About The Tea: Twitter Ι Instagram Ι YouTube Ι Facebook Ι Send Us Tips
Amanda Byerly focuses on Reality TV recaps for All About The Tea. Amanda is a 30-year-old wife, mother and self-proclaimed Bravo TV junkie. When she's not watching Bravo, she's writing about it, reading about it, or listening to podcasts about it. "I get by with a little help from Bravo TV."