Denise Richards Enemy Heather Locklear Teams Up With Brandi Glanville Amid Lesbian Affair Drama!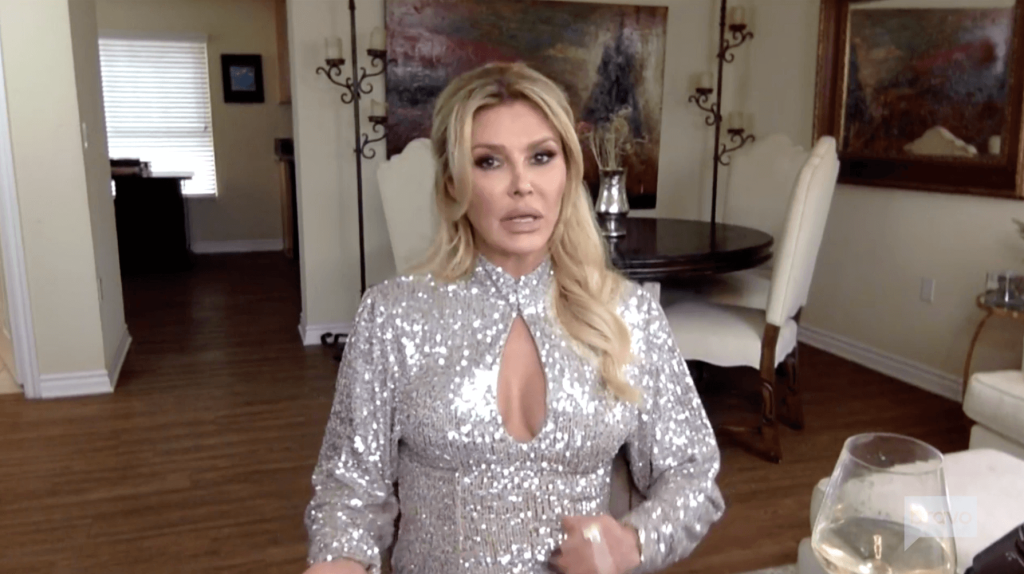 On Watch What Happens Live with Andy Cohen, Brandi Glanville doubled down on her Denise Richards sex allegations. 
When asked if she ever tried to tell Denise how she felt like a cheater after their encounter, Brandi said yes. "I sent two text messages and we had a huge fight. She convinced me to delete them, which is interesting, and they're in the cloud and I have to find them. But we definitely did."

What's Brandi Glanville's take on the text messages Denise Richards says are receipts against Lisa Rinna? "I don't think Denise and Rinna have any crazy text messages. Like, my problem is with Denise. I want to shake her. She doesn't know what she's saying half the time. She doesn't remember what she said. She just needs to watch her show back and take some notes, bitch."
Ziwe Fumudoh gave Brandi props for having amazing catchphrases and thanked her for her contribution to the Housewife universe. Well, that's one perspective. I guess. Ziwe did say she'd fire Teddi Mellencamp from the Real Housewives of Beverly Hills. Brandi chimed in and said Teddi is the "acuntabitliy coach."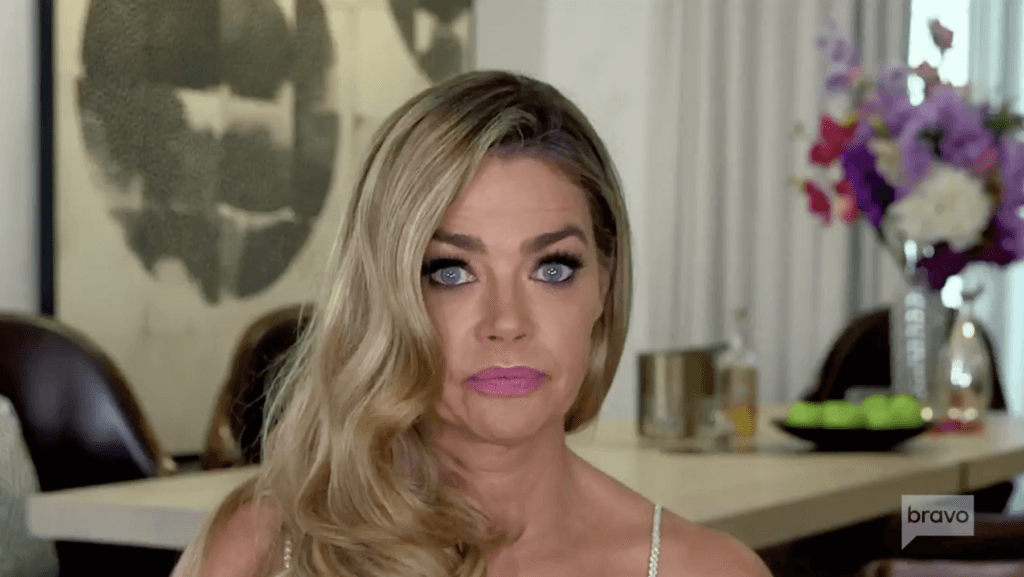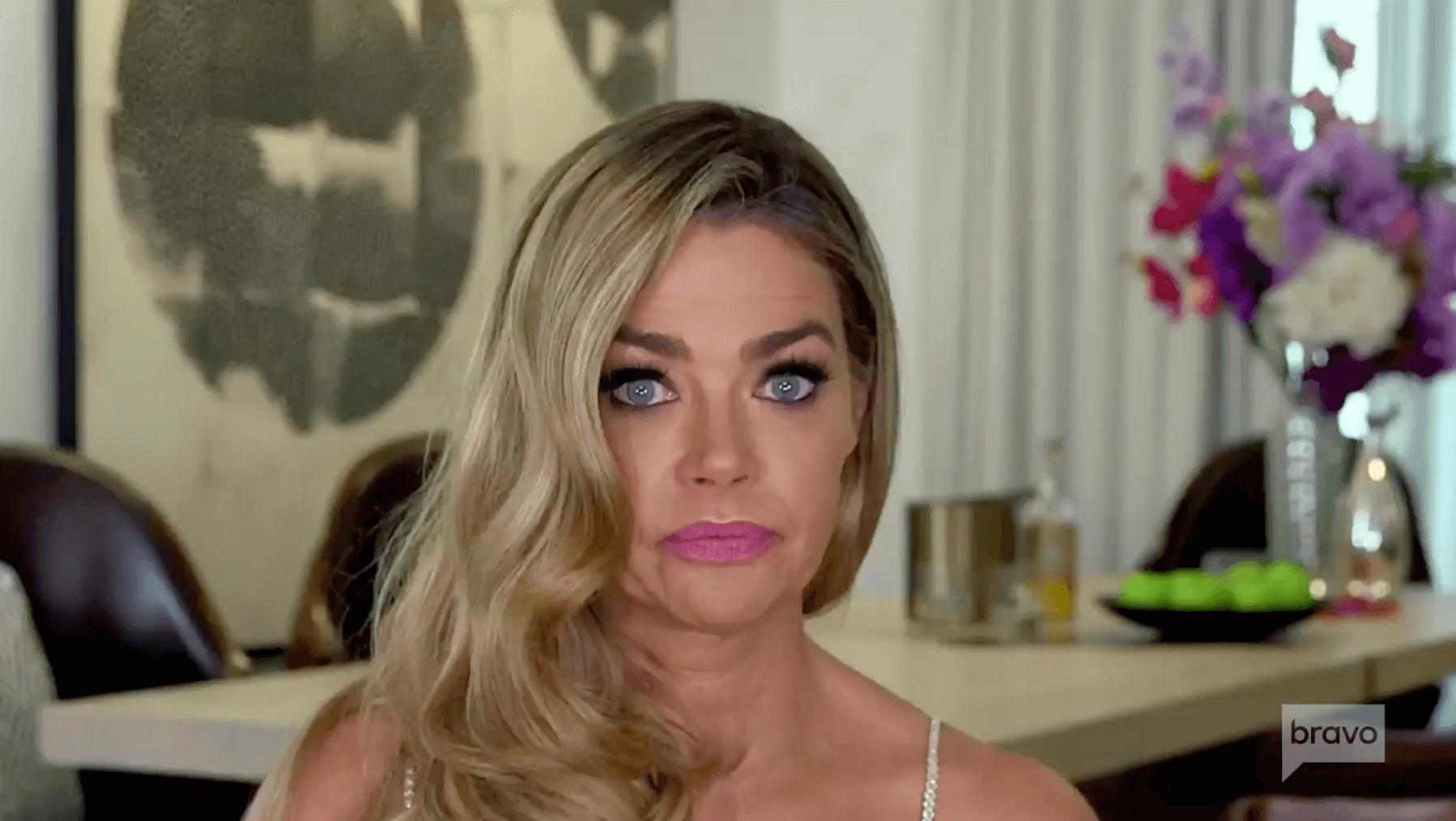 Then Ziwe promised to ask Brandi about Windston Churchill on her upcoming podcast. Brandi succinctly replied, "Fuck you." Which had Andy in stitches. He pointed out that Brandi once thought Winston Churchill was a famous African American civil rights leader. To which Brandi admitted, "I went to public high school and then left for modeling. I'm not that bright. Just kidding."
As for the finale, Brandi claims that by texting Denise ahead of time to give her a heads up that Brandi would also be in attendance, she said, "I didn't know Denise wouldn't attend the party if I texted her. Ultimately, she's a pretty strong woman, you've seen that in the past. She's not afraid to confront things. You've seen her in Camille's face. I just wanted to have a conversation with her and let her know how I felt."
Press play to watch below.
Andy asks if Denise just didn't want her business out there on national TV, and isn't that okay? "You know, Andy, I believe that's what she ultimately wants…but all the skeletons will come out. If you're on a reality show, you have to share it all."
What celebrities have reached out to admit they're on Team Brandi? She claims Heather Locklear stands behind her. "Heather reached out to me with a bunch of hearts and prayers. It just made me feel like I was probably bringing this side of Denise out for everyone to see. I wrote back, 'Of course the truth always comes out…you should be on Watch What Happens Live with me.' She said, 'I've already had a cease and desist from Denise, so I'm not going to do it.'"
Press play to watch below.
Next, Andy asked Brandi's motivation for bringing their affair to light? "…my off camera life is the same as my on camera life. So, if I'm talking about it off camera, I'm talking about it on camera. And I was a little bit pissed at her."
Was Brandi Glanville friends with Denise Richards or merely acquaintances? "We were definitely friends, and more than friends, actually. …I think she's just so confused and she contradicts herself constantly. I don't even know what to say."
Was Brandi Glanville surprised that Rinna believed her over Denise? Nope. "I think Rinna's a truth seeker. They all know I might be an asshole, but I do tell the truth. Look at everything I've done in the past. It's all assholic but truthful."
Press play to watch below.
Andy pointed out that in the past, Kyle Richards has dubbed Brandi a liar. "I think everything I've said in the past is true. Did I say, oh, you might be doing crystal meth in the bathroom? Uh, because I felt like she was doing drugs in the bathroom. I didn't know if it was crystal meth. I do hurl accusations when I'm pissed. I have a temper."
Next, Andy wanted to know if her time with Denise was a one off or an ongoing affair. "The first night I met Denise, we made out in the bathroom. She asked to see my tits because she needed to get her boobs redone. We went into the restroom, she threw me against the wall, and we were making out, but we were wasted. It was fun, and I'm down for fun. And then she invited me away to her set, and we fucked. That was it."
Did she tell Denise she'd slept with anyone else on the cast? "I've never slept with anyone on the cast…it's all blatant lies. It would have to Rinna or Kyle, and if it wasn't one of them, if I could choose, I'd pick Erika."
So, there you have it. Straight from the horse's mouth. But I do have one question. If she had the receipt texts in the cloud, wouldn't she have found it by now? I'd think that would be a priority. What's your take?  
Stay Connected With All About The Tea: Twitter Ι Instagram Ι YouTube Ι Facebook Ι Send Us Tips
I'm a fiction writer by day and a reality TV addict by night.