RECAP: Denise Richards Issues Threats & Kyle Gets Called Out At 'RHOBH' Reunion Part Two!
Welcome back to part two of The Real Housewives of Beverly Hills reunion — the one where Andy Cohen needs to be schooled on the act of being good friends with someone versus being "friendly" with someone. Facepalm.
Part deux of the reunion begins with a Kyle Richards pile-on and I, for one, cannot be happier about it. She finally has to answer for calling the rest of the ladies "fake ass b*tches, essentially behaving like a petulant child at Denise Richards' backyard pizza party, and for calling Denise a ragamuffin.
Kyle Richards takes a page out of the Real Housewives handbook and immediately begins to deflect, deflect, deflect. Basically, anytime someone calls Kyle out for her bad behavior she immediately points out what they did first and in Kyle's head that obviously warranted her reaction. Well, of course. In this particular case, Denise Richards attempted to defend Dorit Kemsley who was getting raked over the coals for her over-the-top glam and Instagram photo sesh that subsequently followed, and so naturally that put Kyle on the defense and in turn gave her the authority to call out Denise for her barely-there glam aka the messy bun that always sits perched atop her head. Too much glam or not enough – such a fine line to walk.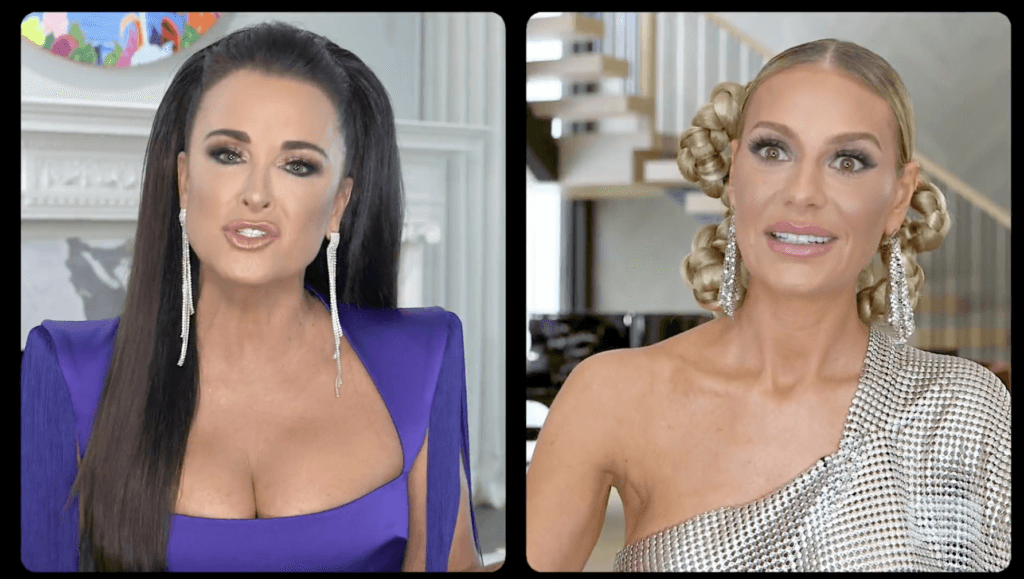 Round two of the reunion belongs to Kyle and Dorit Kemsley who go 'round and 'round over their competing fashion shows. Kyle has a chip on her shoulder for the comments Dorit made on camera regarding Kyle's pieces that Kyle did not design, or even know anything about for that matter.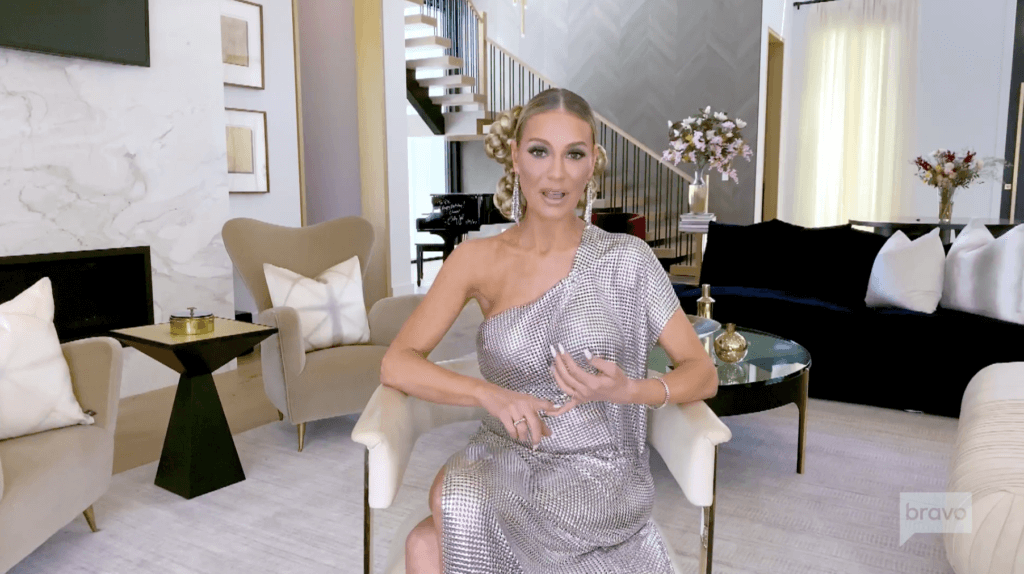 It's also brought up that on an episode of Watch What Happens Live Kyle shaded Dorit for hosting her Beverly Beach fashion show in a warehouse. And while that may be true, I think it's also imperative to point out that Kyle's caftans were merely at New York Fashion Week rather than in New York Fashion Week. And that my friends, is what we call chapter two in the Real Housewives handbook: tit for tat.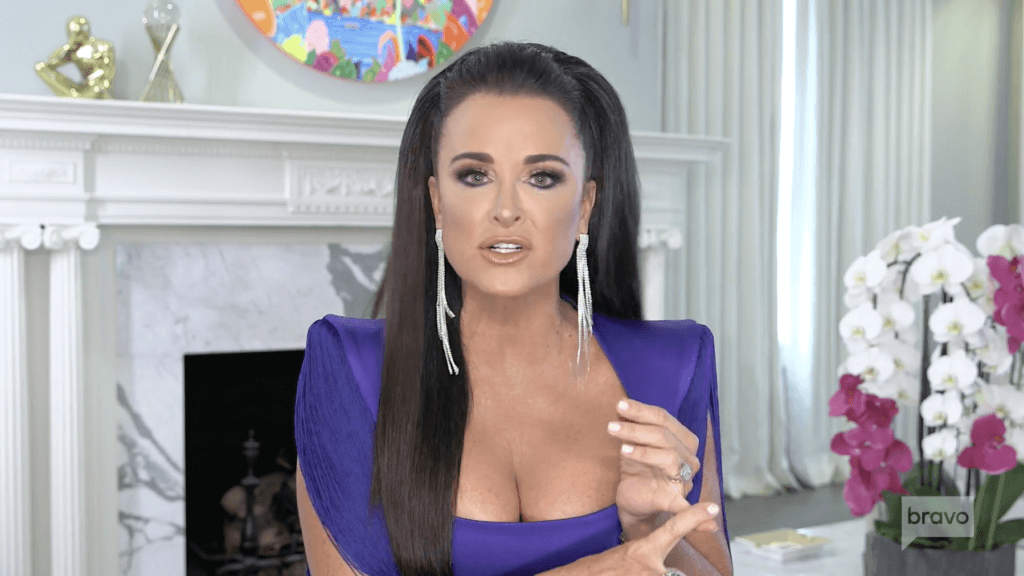 The confrontation between Garcelle Beauvais and Lisa Rinna finally rears its ugly head. Andy brings up Garcelle questioning Lisa as to whether or not she thinks Lisa's Instagram dancing has anything to do with her daughter's health struggles but before she can get a word in Teddi  Mellencamp Arroyave once again inserts herself in a story line she has nothing to do with in a last ditch effort to preserve her diamond. Surprise, surprise.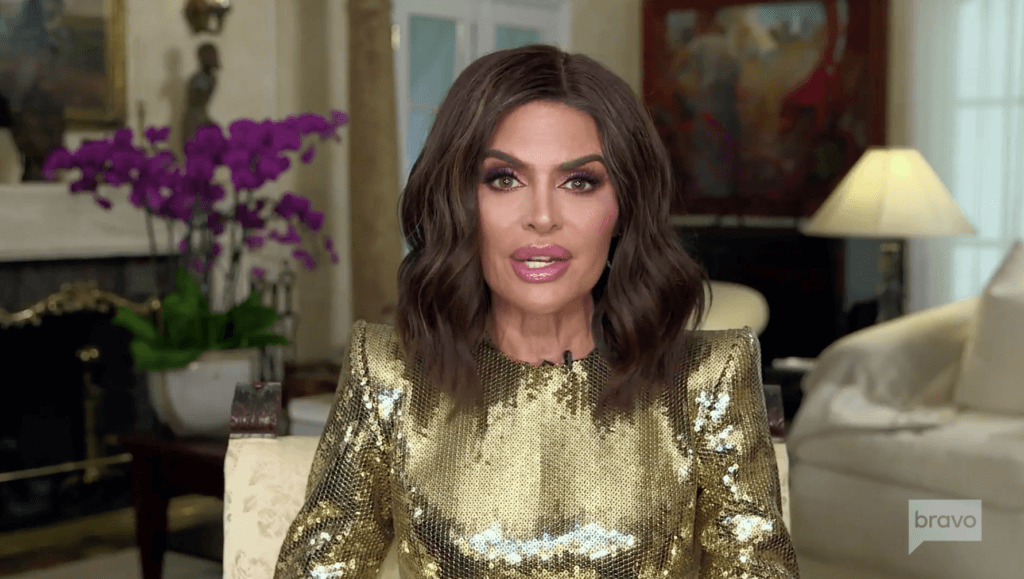 Finally, we get to the meat of the reunion in which Denise Richards is once again burned at the stake for her FRIENDLY (Andy, pay attention puh-lease) relationship with Brandi Glanville. Erika Girardi and Lisa remain steadfast to get to the bottom of Denise and Brandi Gate. Eventually, Denise has had enough and accuses Andy of discrediting her.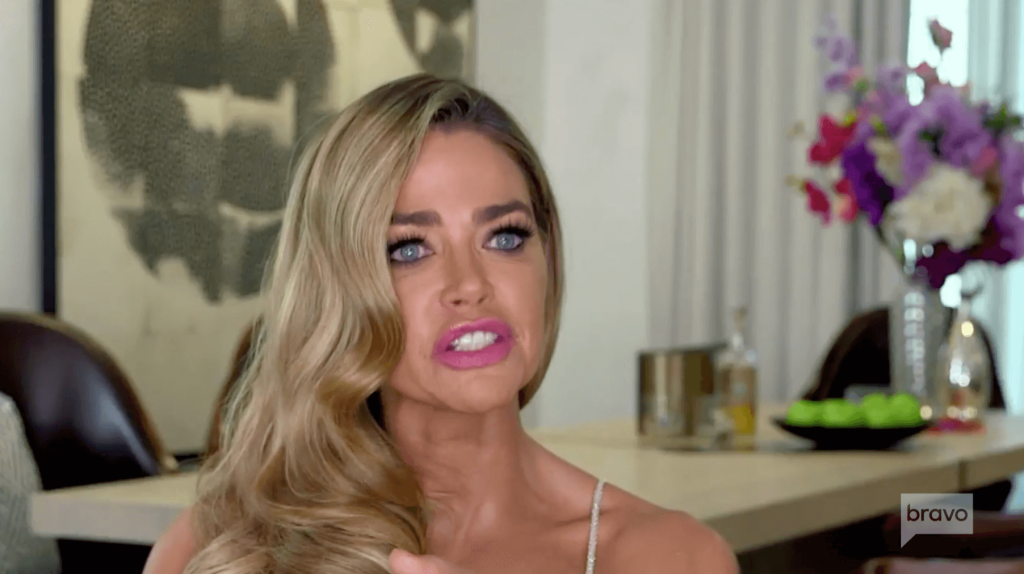 Andy, however, is adamant that he's showing "all sides." The ladies then astutely point out that Brandi is NOT at the reunion and launch into an echo chamber of sound chanting "Where's Brandi??" Andy says that because she already shouted that she licked Denise's you-know-what at a dinner table, the powers that be didn't think there was much more left for her to say. And I suppose they're technically not wrong about that…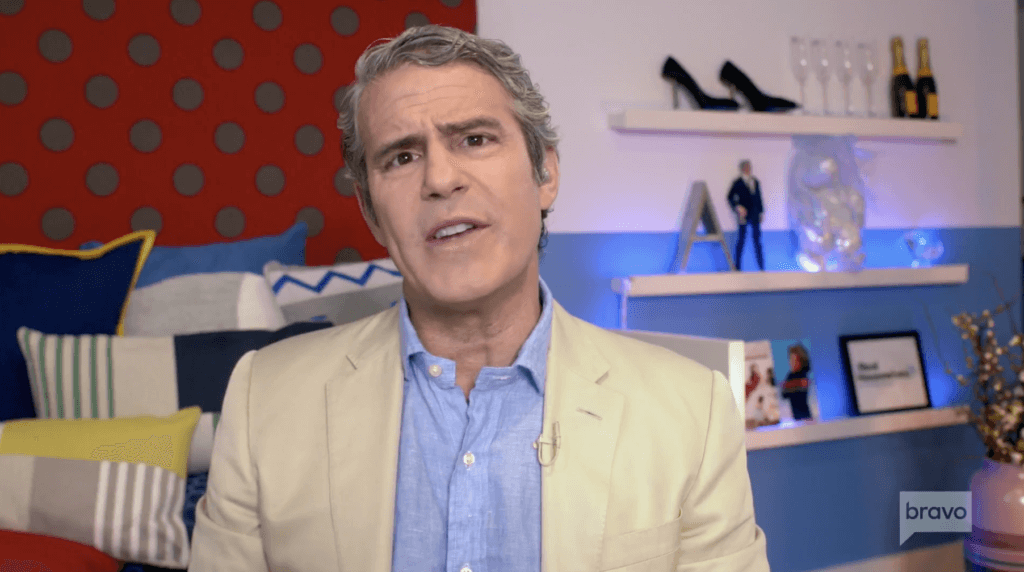 Lisa Rinna immediately launches into a tirade about how the reunion is all "bullsh*t." Denise Richards pipes up saying that Brandi has been harassing her and has no business being at the reunion as she's not technically on the show, which is another valid point. But Lisa's not done yet. She then says that Denise shouldn't have done "whatever" she did with Brandi.
Join All About The Tea for our live recap of The Real Housewives of Beverly Hills on YouTube —  click play below. And SUBSCRIBE to our channel.
The rest of the ladies then start peppering Denise to expose who else Brandi has supposedly done the dirty deed with. Denise remains mum for whatever reason but does make a promising threat to expose all of Lisa's texts if they are so hell bent on seeing hers with Brandi. DUN DUN DUN.
The Real Housewives of Beverly Hills part three of the reunion continues next week!
Stay Connected With All About The Tea: Twitter Ι Instagram Ι YouTube Ι Facebook Ι Send Us Tips
Amanda Byerly focuses on Reality TV recaps for All About The Tea. Amanda is a 30-year-old wife, mother and self-proclaimed Bravo TV junkie. When she's not watching Bravo, she's writing about it, reading about it, or listening to podcasts about it. "I get by with a little help from Bravo TV."