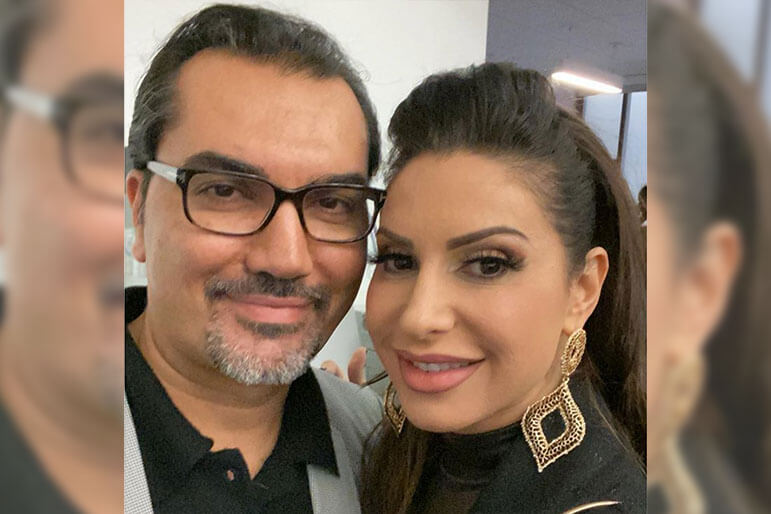 Jennifer Aydin received lots of fan support when she announced that she had tested positive for coronavirus, on April 8. However, the Real Housewives of New Jersey star's disclosure sparked outrage when fans learned that she had asked her husband, plastic surgeon, Dr. Bill Aydin, to bring home a coronavirus test. Lots of people wanted to know why a plastic surgeon would have such easy access to a COVID-19 test. 
Jennifer Aydin and her husband, Bill Aydin, recently took to social media to address the public concern.
"And people wonder why a plastic surgeon is still working or how he has access to tests It's not all tits and ass people! Life is still happening And just cause he lives with me doesn't mean he can't see patients. Doctors who are working on the front lines and working in hospitals with COVID-19 patients are continuing to work," Jennifer Aydin wrote in an Instagram post. 
"Nobody says 'Oh,I don't want to see you because your last patient you looked at was a COVID-19 patient.' They are medical professionals and they know how to take proper precautions. Plus, have you seen the size of my house? He stays in is own wing or the pool house.(That's not bragging- that's facts) My baby is saving lives. And I'm very proud of him." Press play below.
Bill spoke in the posted video — adding to his wife's caption. 
"For those of you who are not aware [of] what a plastic surgeon is trained to do," Dr. Aydin explained. "We do plastic surgery as well as reconstructive surgery. Plastic, being the aesthetic aspect of our practice. Reconstruction is the one that we do for traumas, cancers, and other matters, including congenital."
"I'm on my way to the hospital right now to deal with an emergency right now. A patient, unfortunately, committed suicide by slashing her wrists. It's a condition called spaghetti wrist, where all the tendons, as well as the nerves and arteries, are cut," Bill shared. 
"Obviously, this is an emergency. Since we are in [the] COVID-19 timeline, we will be taking all the precautions. I want to make sure that my patients know that their safety is important as well as our family and friends. I'm on my way to the hospital now and we will be using protective equipment as needed. Have a good day," Bill concluded. 
Jennifer Aydin posted a health update about a week ago — and confirmed that she was on the mend. 
"Why I've been MIA — I've been sick for the past 10 days and Monday is when my test came back positive. But today is the first day that I'm finally starting to feel better. Keeping my kids away has been the hardest and I'm grateful that I have no breathing issues. My days haven't been so bad, aside from a lot of fatigue and sleeping. At night is when it's the worst for me because of the mix of sweating and chills. I'm taking my vitamins and drinking hot liquids. We'll all get through this," Jennifer captioned the video share.  #staypositive #stayinside  #covid19
Press play below.
The Real Housewives of New Jersey is on hiatus. 
Stay Connected With All About The Tea: Twitter Ι Instagram Ι YouTube