Kara Keough Bosworth's Infant Son Dies Shortly After a Difficult Labor & Delivery
Kara Keough Bosworth delivered somber news Tuesday afternoon that her infant son tragically passed away shortly after birth.
The daughter of Real Housewives of Orange County's alum Jeana Keough, took to Instagram to announce that the son she carried to full term was born in the wee hours of the morning on April 6th.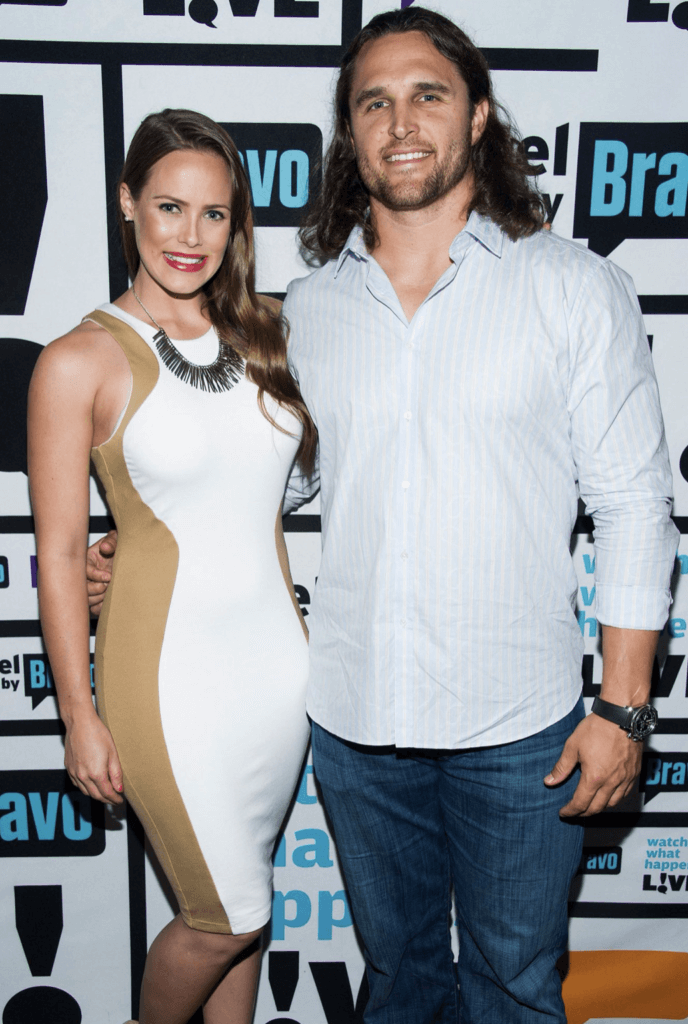 According to Kara Keough Bosworth, the infant passed away shortly after due to complications at birth including shoulder dystocia and a compressed umbilical cord.
"On April 6th our son McCoy Casey Bosworth was born at 3:10 am. Weighing in at 11 pounds and 4 ounces and spanning 21 inches, McCoy surprised us all with his size and strength (and overall perfection). During the course of his birth, he experienced shoulder dystocia and a compressed umbilical cord. He joined our Heavenly Father and will live forever in the hearts of his loving parents his adoring sister and those that received his life-saving gifts."
In the post, Kara revealed that she and her husband, Kyle Bosworth, made the decision to donate McCoy's organs and tissue.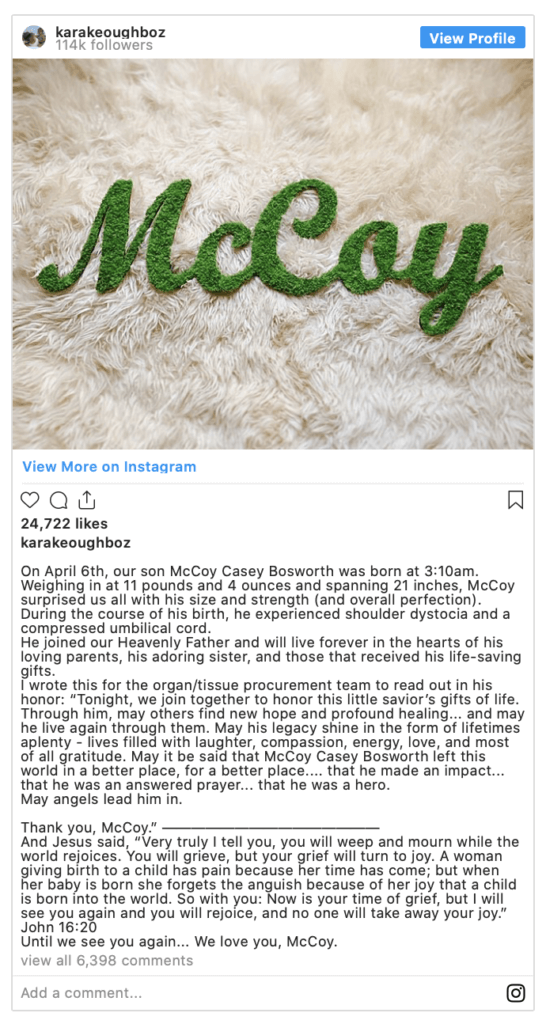 Kara Keough Bosworth also penned a message for the organ/tissue procurement team to read in his honor, "Tonight we join together to honor this little savior's gifts of life. Through him, may others find new hope and profound healing… and may he live again through them. May his legacy shine in the form of lifetimes aplenty – lives filled with laughter, compassion, energy, love and most of all gratitude. May it be said that McCoy Casey Bosworth left this world in a better place, for a better place… that he made an impact… that he was an answered prayer… that he was a hero. May angels lead him in. Thank you, McCoy."
The couple also share an older daughter, Decker, who is four.
Our hearts and prayers go out to to the entire family during such a horrific tragedy.
Stay Connected With All About The Tea: Twitter Ι Instagram Ι YouTube
Amanda Byerly focuses on Reality TV recaps for All About The Tea. Amanda is a 30-year-old wife, mother and self-proclaimed Bravo TV junkie. When she's not watching Bravo, she's writing about it, reading about it, or listening to podcasts about it. "I get by with a little help from Bravo TV."