RECAP: Tom Schwartz Apologizes For Saying He's Utterly Disgusted With Katie On 'Vanderpump Rules'
Welcome back to an all-new episode of Vanderpump Rules. Let's dive in!
This week's episode opens with Jax Taylor, Beau Clark, Max Boyens and the Toms reliving their youth at the Venice skate park. Tom Schwartz tries his hardest to land a kickflip while Jax looks like he walked straight off the set of the 1992 film, The Mighty Ducks.
After injuring himself, Tom Schwartz waves the proverbial white flag and puts the skateboard down. Jax Taylor finally asks Schwartz the question we're all dying to know the answer to and that is how are things back on the homefront after referring to his wife as disgusting. Schwartz admits things are still somewhat "tense." LOL, sure Jan. That's like contracting the Coronavirus and telling everyone you have a mild case of the sniffles.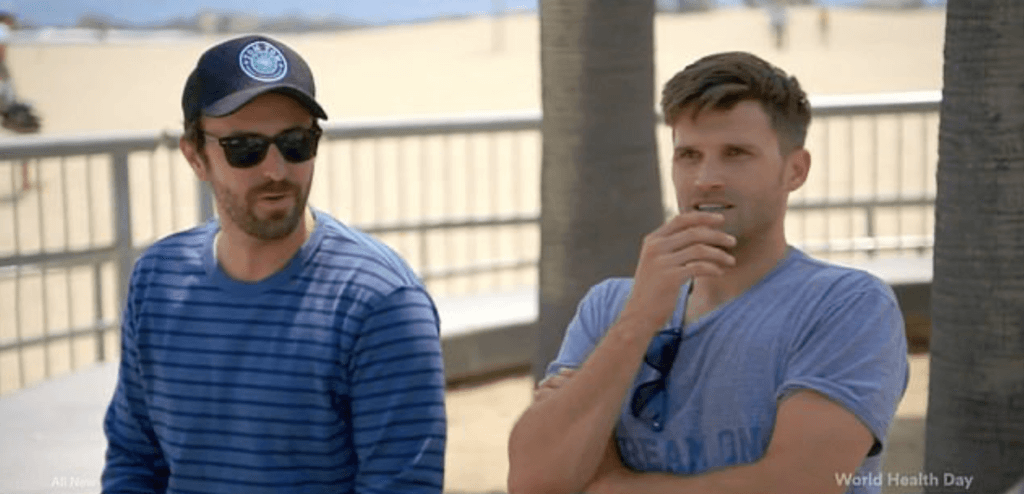 Meanwhile across town, Vanderpump Rules B Team: Danica Dow, Brett Caprioni, Raquel Leviss, James Kennedy and Dayna Kathan meet at an ax-throwing bar. Insert all the cheesy ax puns here.
In between throwing axes, a romance seems to be budding between Dayna Kathan and Max's good friend, Brett. Come on Bravo, manufactured storyline much?! But I digress… Dayna invites Brett to her birthday party as if it's the event of the year and Brett eagerly accepts, saying he's "definitely gonna come." He then grabs the bull by the horns and invites Dayna out to lunch using the lame excuse that he would like to get to know her "outside of work." UGH.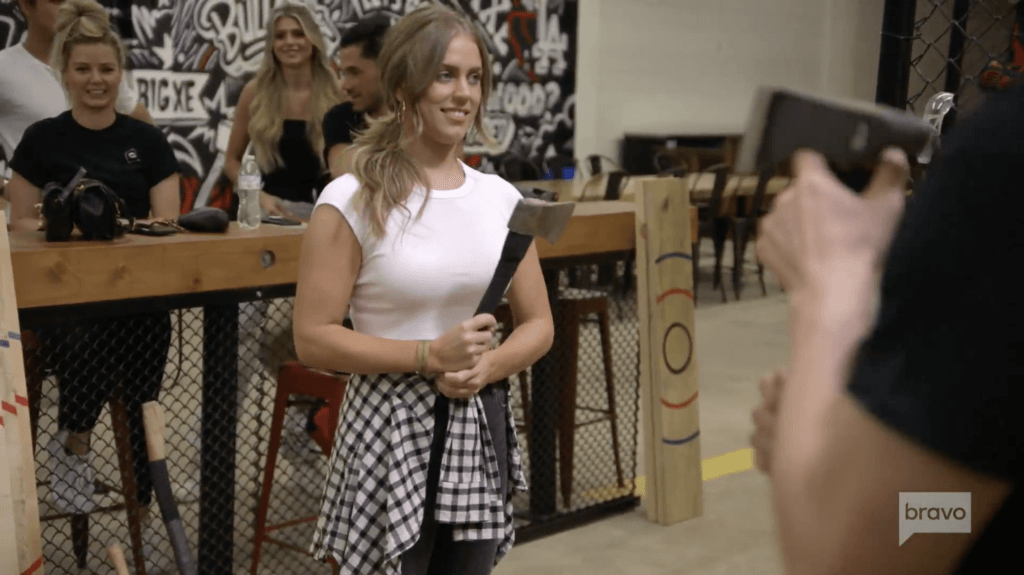 Dayna Kathan feigns a little anxiety about how Scheana Shay's going to take the news of them getting together outside of work but Brett brushes it off explaining that Scheana is not allowed to feel weird about that. He clearly doesn't know ol' Sheshu AT ALL…
Lisa Vanderpump is home after being away in London for her mother's funeral and wastes no time getting back to business. Lisa sits down with Guillermo as he gives her the run-down about a huge $200 mistake Danica made while Lisa was away.
Danica Dow is called into the principal's office aka Lisa's special reserved table in the corner of SUR. Lisa proceeds to lecture Danica not only about the mixed up table snafu but also her attitude in general. Danica, however, is having none of it and is adamant that she doesn't have an attitude. She chalks the $200 error up to just having "a stressed-out day." Hey, maybe I can start using that line when I screw up…
We finally get to the meat of the episode when Tom Schwartz returns home from the skate park. While icing his shin he asks how Katie Maloney Schwartz is feeling after their Jerry Springer showdown. Katie admits she's still not feeling great but is somewhat better. Schwartz doesn't appear to be backing down, admitting he's still dumbfounded and confused over Katie's reaction of the prank.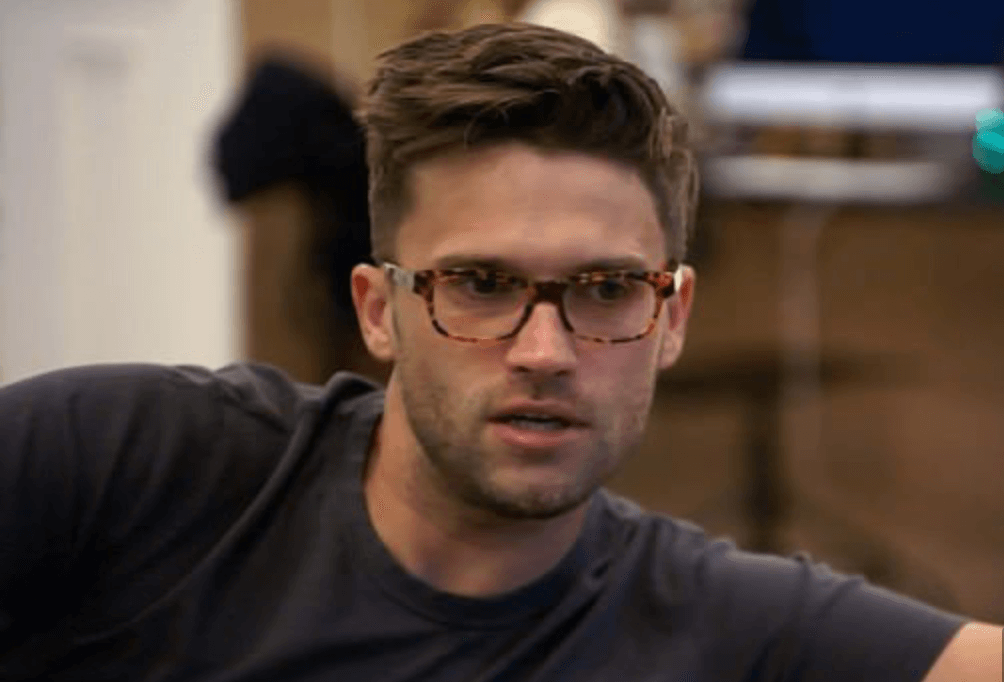 Katie isn't backing down either and still maintains that the prank felt very "insensitive." The two go back and forth before Schwartz finally admits he was "out of line" and apologizes. Why does this feel strangely reminiscent of Tom Sandoval's "I'm sorry BUT" apologies?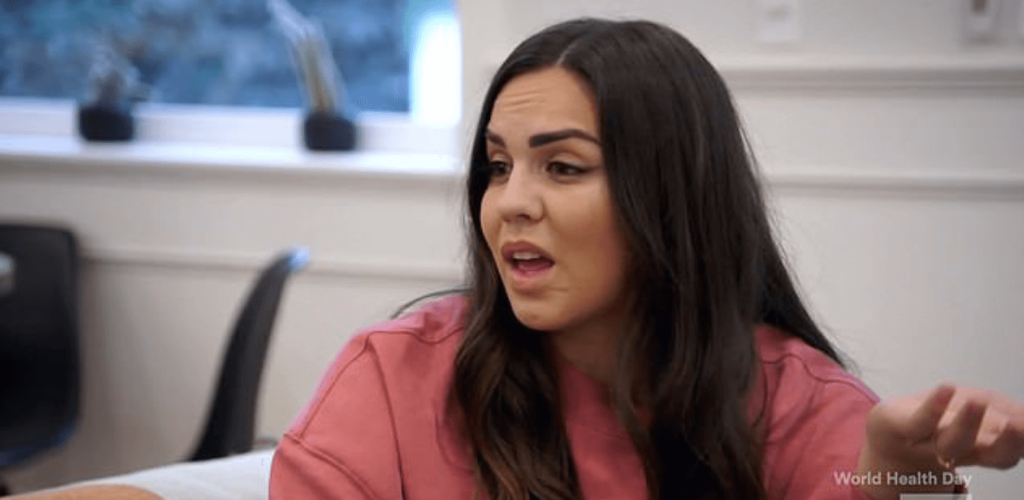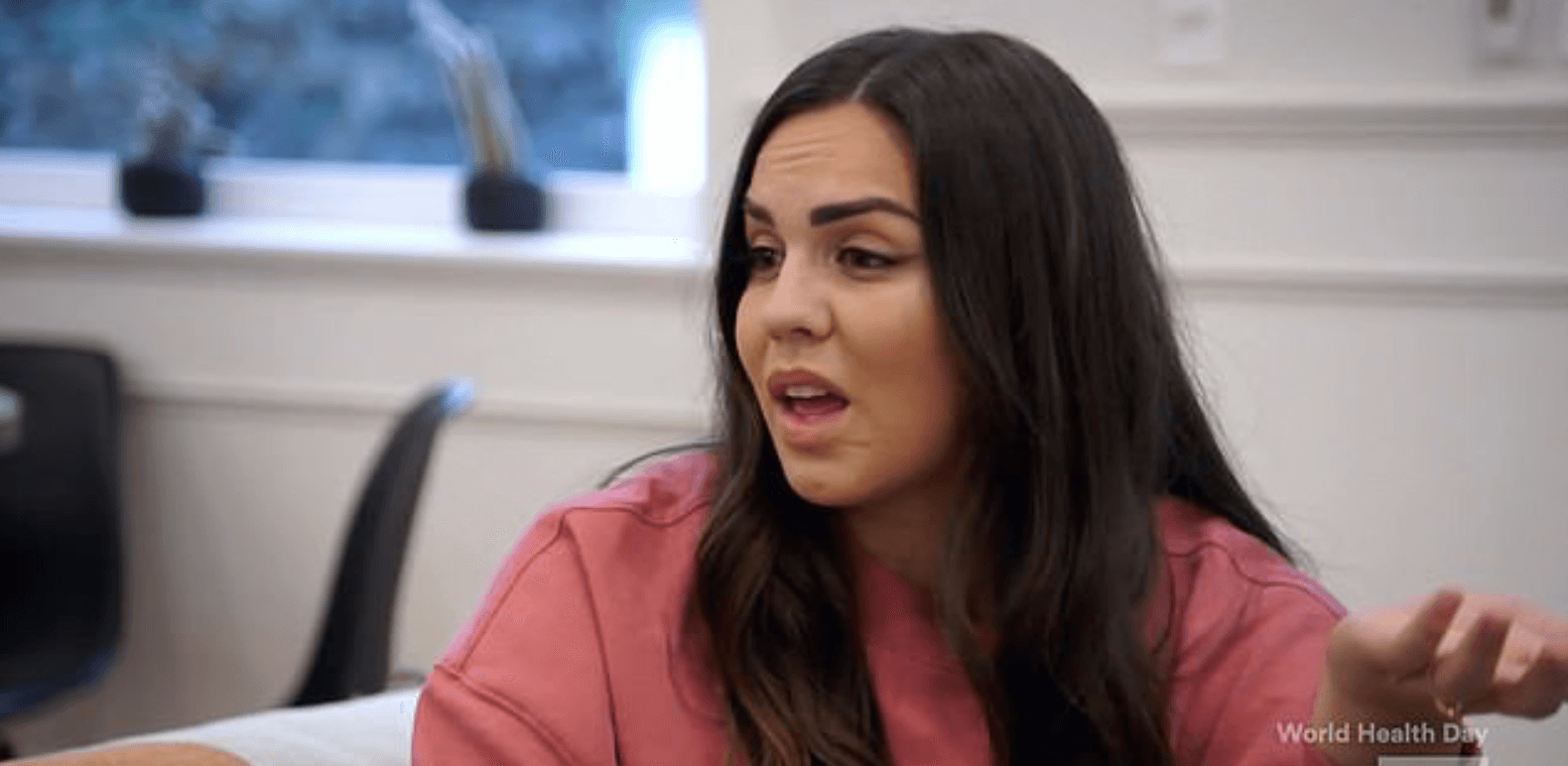 The conversation (thankfully) switches gears when Katie and Schwartz chat about Beau's plan to propose to Stassi Schroeder. The problem: Stassi can't seem to hold her horses and is putting major pressure on Beau which in turn is causing strife in their relationship. Ain't love sweet?
The next day the Witches of Weho attend a business meeting at yet another Lisa Vanderpump owned establishment, Villa Blanca. On today's docket: plan the Witches of Weho wine party.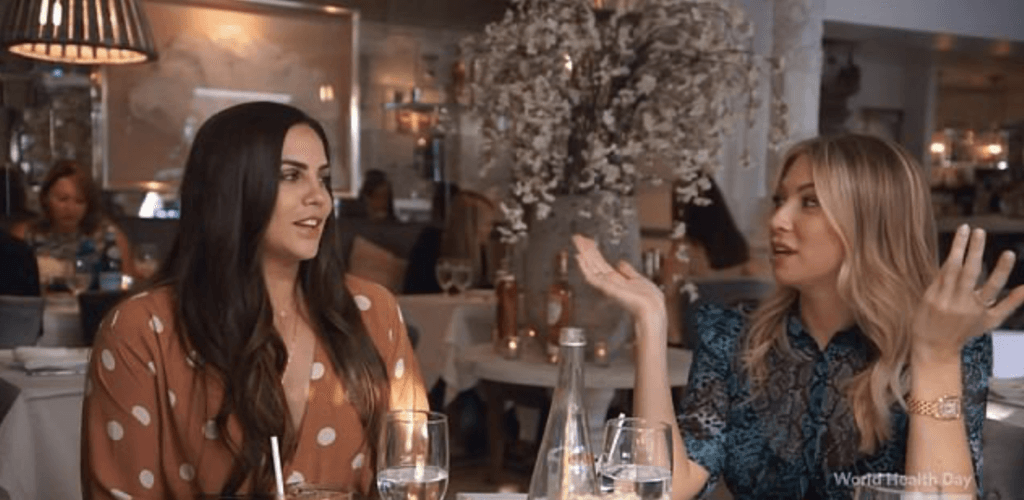 Once they are all seated Lisa glides over and swiftly detonates a bomb when she brings up the group all going back to Vegas. Kristen Doute looks like a deer in headlights because she has zero idea that the entire group, minus herself, is planning to head to Las Vegas so Katie and Schwartz can finally make their marriage official. AWKWARD.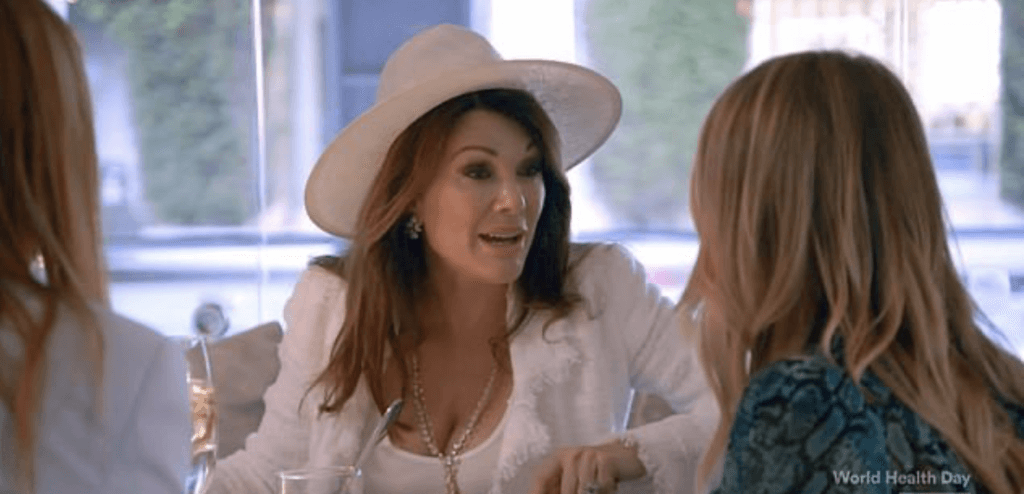 Dayna Kathan and Brett meet up for the lunch they planned and Brett immediately lets Dayna know that he called up Max and made him aware of their plans to hang out. As the saying goes, "Broes before hoes…"
The two waste no time getting into a deep conversation, well for them anyway. Brett references his former relationship with Youtube star, Carli Bybel, for the billionth time and Dayna discloses her mother's death and how painful that's been for both her and her sister. We also learn that Dayna and her mother shared a birthday so maybe that's why she's treating this birthday as if it's Christmas, Hanukkah, Kwanzaa and New Years all wrapped up in one.
Back at the business meeting from hell, Lisa summons Stassi over to her special table at Villa Blanca and grills her on when she thinks Beau is going to seal the deal. Stassi admits that she's confused why Beau hasn't proposed yet and Lisa vows to "get a diamond out of that little f***** in two weeks!" Yikes, does she plan to pay for the diamond or…?
Oh wait, NVM, Beau's family is giving Beau the ring to propose to Stassi with. My mistake. The next day, Schwartz and Katie secretly meet Beau at his workplace to discuss the surprise proposal. Beau reveals his master plan to take Stassi to "look for mausoleums" in a cemetery and propose to her there. He then shows them a selection of family heirloom rings that he can choose from to gift Stassi with. Beau goes on to explain that all of the rocks are from Tiffany's and range in size from three to four carats. Schwartz sits quietly while staring on in admiration… of the fact that Beau doesn't have to pay for any of those rings.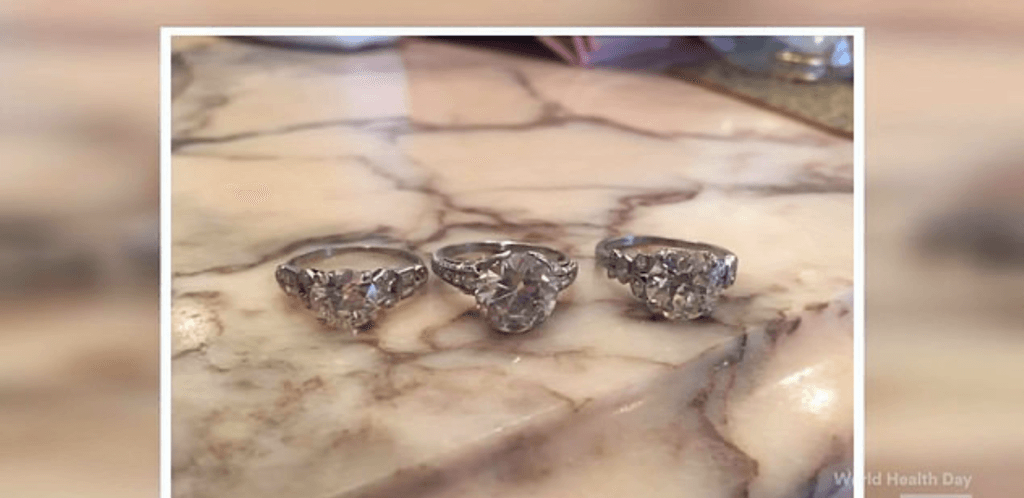 Meanwhile, Krazy Kristen seems to be spiraling as she calls up Scheana to find out what she knows regarding the secret trip to Las Vegas. Scheana divulges that Schwartz and Katie plan to get re-married there but quickly adds that she's not invited either. Honestly Kristin took the news better than I expected. She didn't immediately drive her car off into the nearest ocean so I'd say that's progress.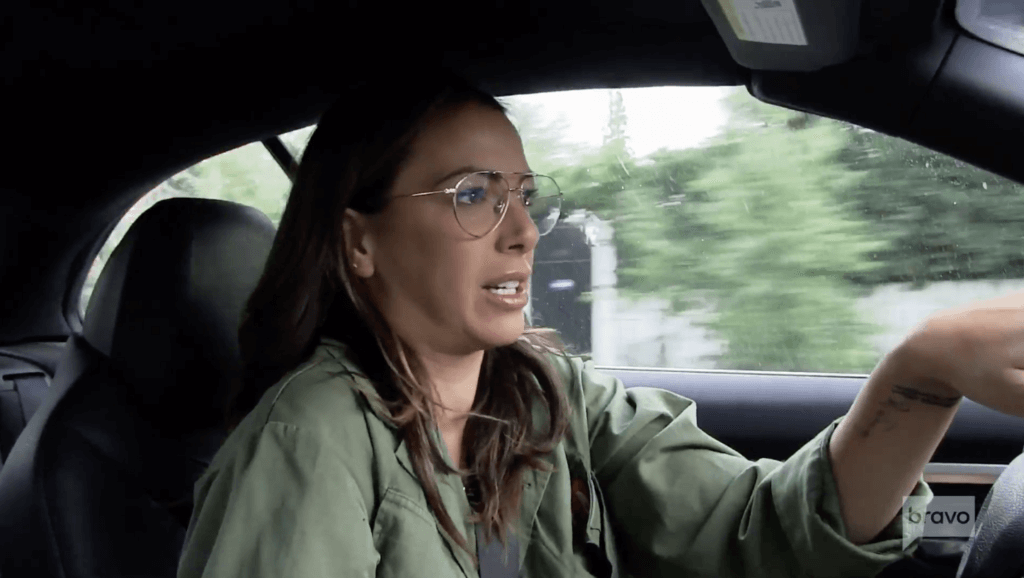 Later that evening, Dayna pulls Scheana aside at SUR and lets her know that she is now hanging out with Scheana's other boy crush, Brett. Scheana takes the news about as well as you'd expect- by pretending she doesn't care.
FINALLY, it's the night of Dayna's birthday party that we've now devoted an entire episode to. Dayna arrives at the party with her sister, Brittni, in tow. Somethings tells me their late mother didn't spell her name like that on her birth certificate but whatevs.
Lisa makes a surprise appearance at the birthday party and Dayna looks like she just won the Powerball. Does this mean she's really made it? Is she an OFFICIAL cast member now? Is Andy Cohen going to show up at the party next?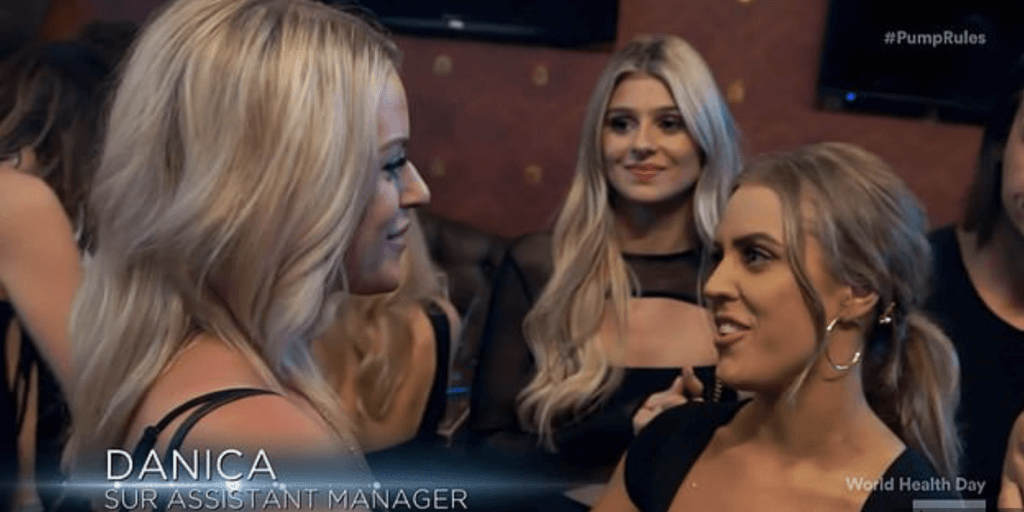 The party is in full swing with sober James aimlessly walking around trying to figure out what to do with his hands while a very simple Charli Burnett keeps stealing glances of herself in the mirror while fondling her flotation devices she affectionately refers to as Tia & Tamera.
Kristen Doute works up the courage to pull Katie outside and tearfully confronts her about not being invited to her second wedding in Vegas. Katie maintains her famous resting stank face while rehearsing the cliche break-up speech, "it's not you, it's me." Maybe this is why her fake husband is so disgusted by her all the time..?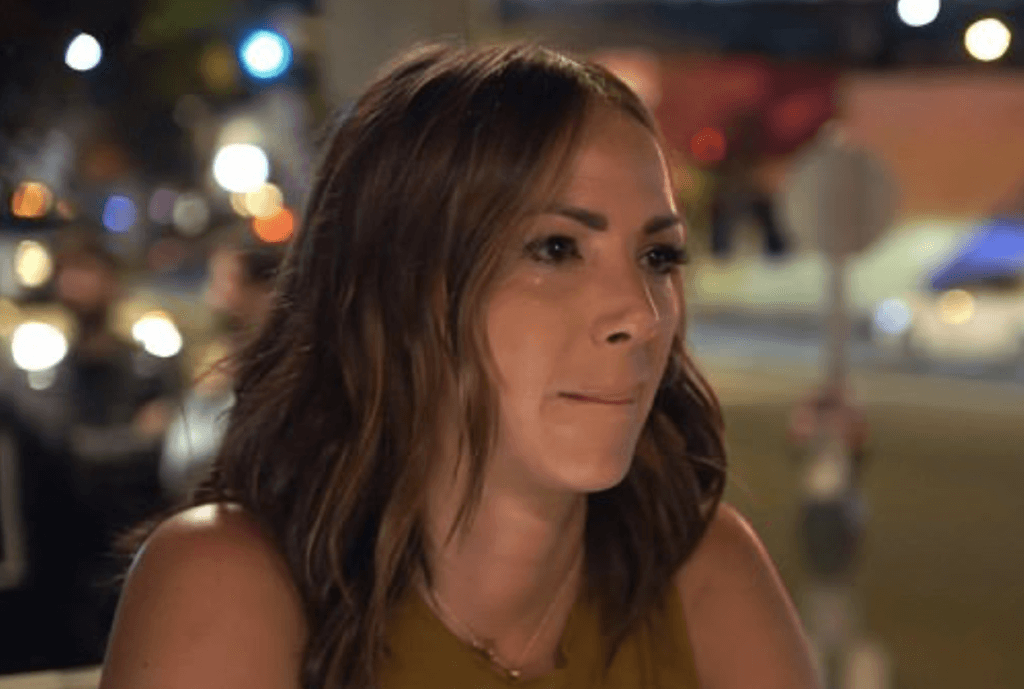 Word gets around to the birthday girl, Dayna that Scheana went straight to Max about her new love connection with Brett. Lala Kent walks in and immediately throws gasoline on the flames by telling Dayna that she also heard that Scheana's very upset. Dayna Kathan walks up and confronts Scheana. Scheana cops to calling Max and spilling the beans but is adamant that she only did so because Brett is supposed to be Max's friend. Dayna shuts Scheana down explaining that "Max doesn't get a vote."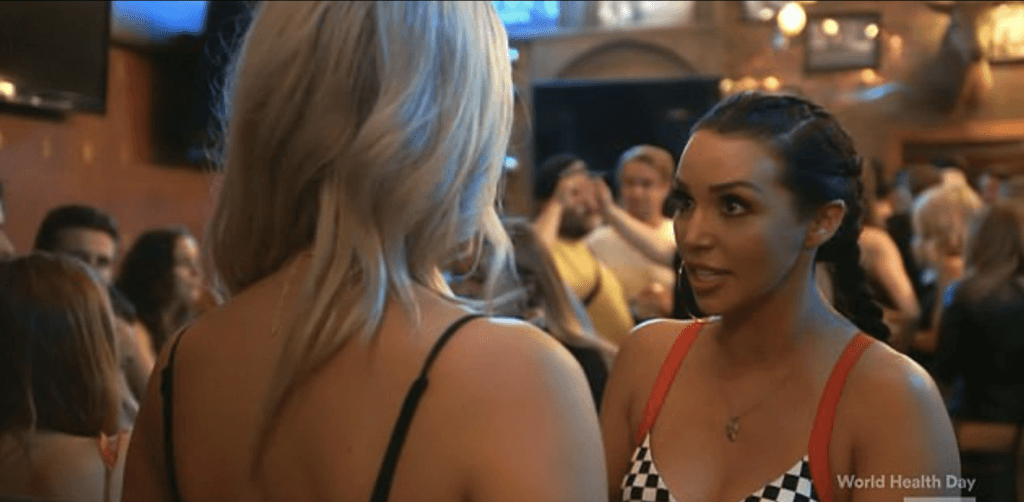 Scheana Shay spends the rest of the evening running around telling anyone that will listen that she doesn't have feelings for Brett. Riiiggght. She then proceeds to suffer a nervous breakdown while screaming at Lala that she did not expect to be single and freezing her eggs all alone at 34 years of age. Poor Sheshu.
The party eventually wraps up when Danica brings out a cake and everyone serenades the birthday girl. Prankster Sandoval shoves Dayna's face in her cake and a cake fight ensues. All's well that ends well. Well until next time that is…
Tune in next week for an all-new episode of Vanderpump Rules, as the drama continues!
Stay Connected With All About The Tea: Twitter Ι Instagram Ι YouTube
Amanda Byerly focuses on Reality TV recaps for All About The Tea. Amanda is a 30-year-old wife, mother and self-proclaimed Bravo TV junkie. When she's not watching Bravo, she's writing about it, reading about it, or listening to podcasts about it. "I get by with a little help from Bravo TV."