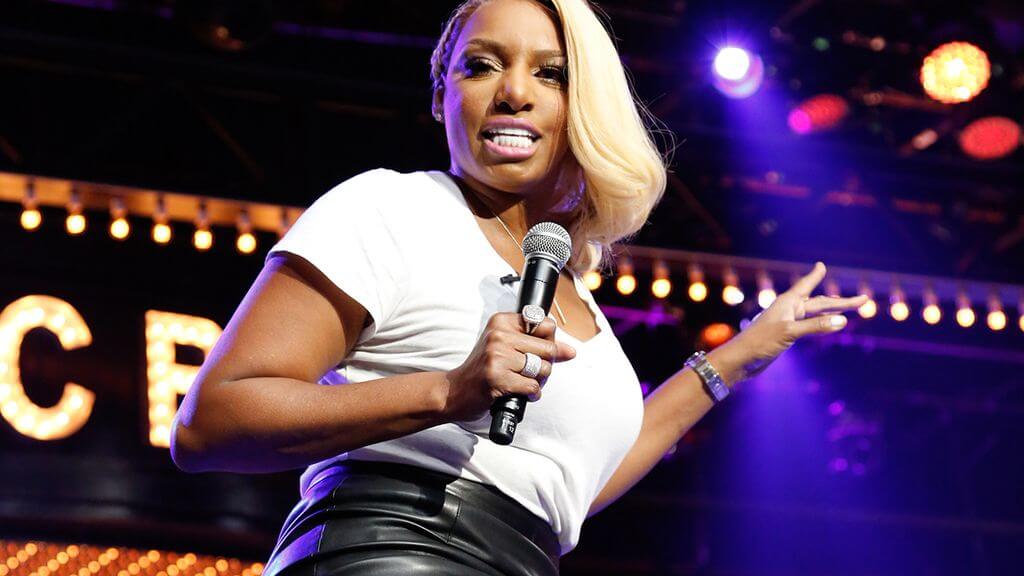 NeNe Leakes can add rapper to her long list of accomplishments — as the Real Housewives of Atlanta boss just shared a snippet of her new diss track taking aim at co-stars like current rival, Kenya Moore.
"YOU BITCHES COULD NEVA HUNNI" NeNe Leakes captioned the snippet of her upcoming track, "Come and Get This, Hunni," which was posted to her Instagram account on Thursday. "I can't turn yo plums into a peach!," the caption continued, "You should've performed #nowbowalittlelower I WEAR THE CROWN YOU WEAR A TIARA."
She added hashtags that include phrases such as "this is the house I built," "the threat," "guns loaded" and "I'm coming for you bitches." Press play to listen below. 
NeNe Leakes followed up on Friday by sharing more of the song on Instagram while dancing with the single's collaborator, rapper Lady Luck.
"Imma show you how to get to the money HUNNI April 12th the whole track drops! The number 1 housewife PERIODT," NeNe captioned the clip. Press play below to listen.
Real Housewives of Atlanta fans went crazy after the 52-year-old OG posted her diss track and responded with resounding support.
One fan wrote, "NENE WILL FOREVER BE THE DAMN QUEEN OMG, I live for thissssssss SLAY THEM ALL DOWN!!!!!"
Another person commented, "Yasss muva nene 😍😍 @evamarcille keep living off the hype of top model gurl your boring now jus a pretty face with amnesia Chile."
"The QUEEN #HBIC," Someone wrote.
Many inquired how can they purchase the song, "Is this on iTunes!?! I NEED THIS @neneleakes ❤️🙌🏽🔥 #HBIC #theycouldneva."
"She know how to get to the bag 🔥🔥🔥🔥🔥🔥🔥 don't be tardy could nevvvvaaaaaa."
"Ayyyyyye 💃🏾💃🏾💃🏾. Was waiting for you to drop it!!!"
"eeeessss!!!! 5 4 3 2 I BEEEEENNNN #1!!!!!! 👑 🙌🏽"
"come on and get this!!! yes, nene!!! you've left us no choice but to stan 💯"
"She bout to win a Grammy 🗣"
"Yeeeesssssssss HUNNY!!!!! Let's go!!!!!! Congratulations!!!!! 🍾"
"GO OFF Linnethia 🗣 @neneleakes."
"Nene got barz. I live!"
"ATE the girls up! Queen👑🔥."
NeNe Leakes entered season 12 beefing with more than half of her costars. Especially, Kenya Moore, Cynthia Bailey and Eva Marcille. NeNe and Cynthia have since made up but her fallout with Kenya Moore and Eva Marcille have heated up recently and NeNe has addressed the feuds on social media — threatening to come after her enemies at the season 12 reunion.
Share your thoughts on NeNe Leakes' diss track in the comments below!
The Real Housewives of Atlanta airs Sunday nights, at 8 p.m. ET, on Bravo.
Stay Connected With All About The Tea: Twitter Ι Instagram Ι YouTube