'RHOA' RECAP: NeNe Leakes Calls Out Kenya Moore & Kandi Has Marriage Problems!
Hey, all you cool cats and kittens! Welcome back to an all-new episode of The Real Housewives of Atlanta. Let's get started, shall we?
The ladies make it safely back to the ATL after their big trip to Greece. Once home, NeNe Leakes catches her husband, Gregg Leakes, up to speed on the drama-filled trip. She confesses that while she went on the trip with the best of intentions she definitely didn't leave with them.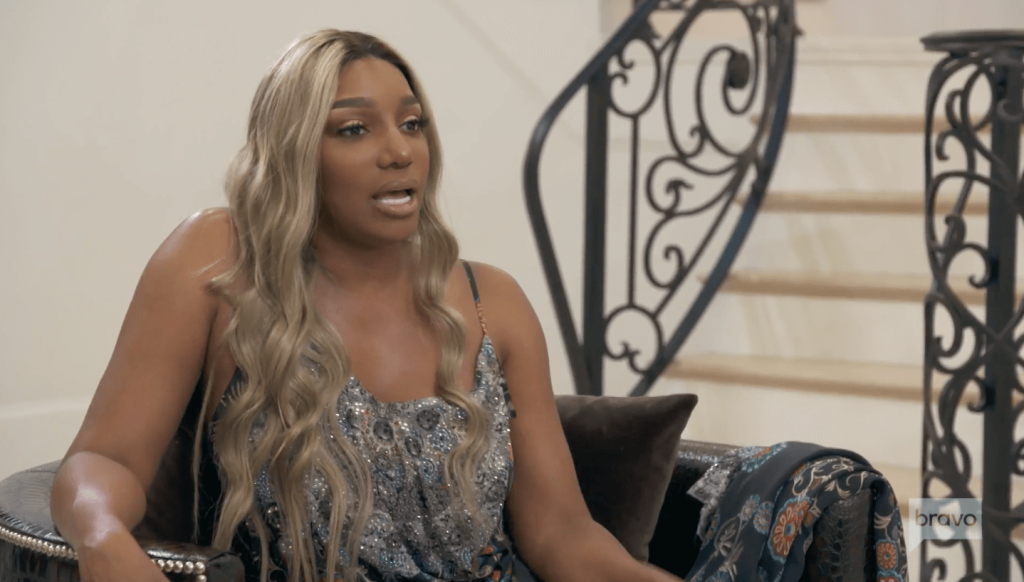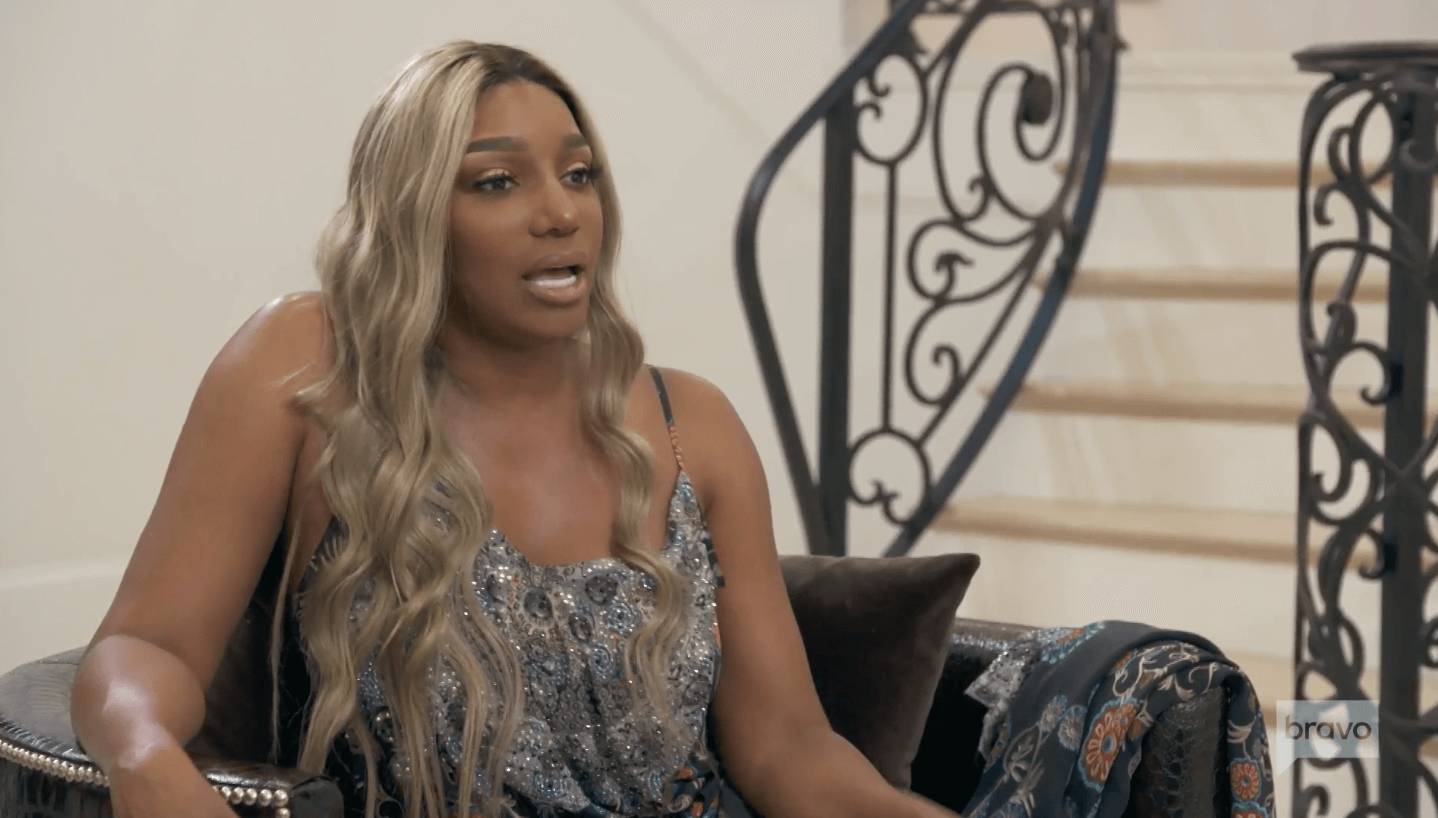 NeNe prefaces it by saying that she was genuinely ready to embrace Kenya Moore, especially on the heels of her messy separation with Marc Daly, but after a couple of drinks and Kenya's refusal to play nice she ended up unleashing on her instead. Oh yeah- and there may have been a few popcorn kernels flying. Oopsie.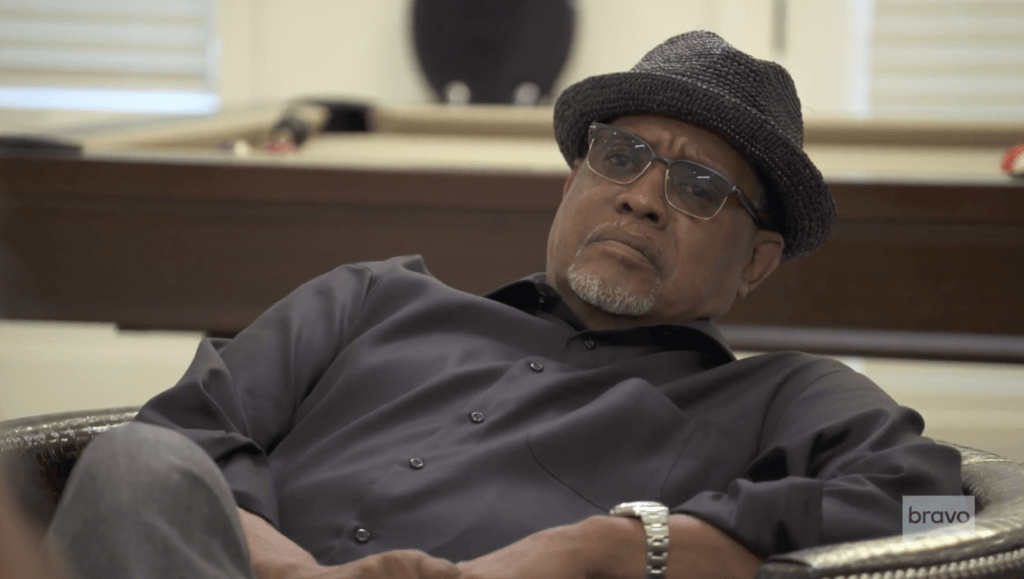 Back at the Burruss/Tucker residence, Kandi Burruss and Todd Tucker are butting heads. What else is new? This time Todd is annoyed about the sex scenes Kandi is set to be filming in just a few days. He then asks her pointedly if she plans to be back in time for their new baby's birth. Awkward…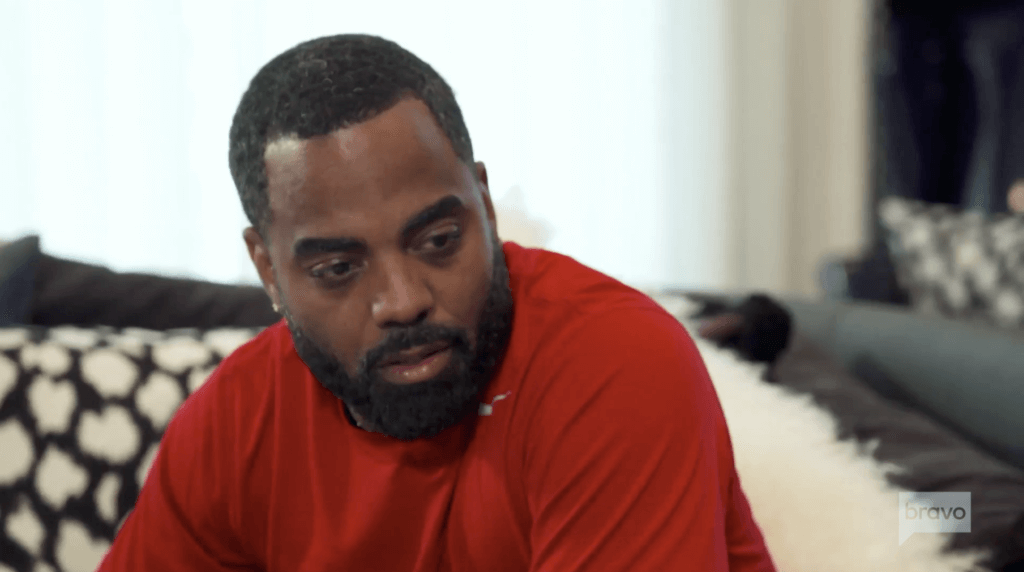 Cynthia Bailey drops in to visit NeNe at her boutique in head to toe leopard print and much to her surprise NeNe is wearing something eerily similar. Wait a second. Did they somehow get early access to Netflix's Tiger King docuseries?
NeNe Leakes and Cynthia Bailey hash out the Greek Tragedy drama that went terribly wrong on the last night of the trip and Cynthia is adamant that she only had the best intentions for portraying Nene. She then gives us the performance of a lifetime impersonating Mrs. Linnethia Leakes.
Porsha Williams just so happens to be cruising through the neighborhood and rolls up on Cynthia Bailey and NeNe in the midst of Cynthia's Oscar-winning performance. She tells them about a luncheon she is hosting with the March of Dimes and her new role as their celebrity ambassador. Cynthia and Nene both promise to be at the luncheon before Porsha peels out of the parking lot and heads straight for The Hot Dog Factory. Okay, okay, so I made that last part up, but I mean where would you be all day if your baby daddy was the owner of a hot dog chain? FREE HOT DOGS 4 LYFE.
Newly separated Kenya Moore is focused on getting all of her proverbial ducks in a row when she meets with her estate planner for the second time. This time she divulges that she and Marc have indeed separated. Why doesn't her estate planner look the least bit surprised…? Kenya explains that she had high hopes that Marc would be open to counseling but sadly that wasn't the case and now here they are.
She claims that her new mission is to ensure that Brooklyn is taken care of, especially in the event something were to happen to her. Kenya goes on to say that she wants to designate her Aunt Lisa as the one to handle everything for baby Brooklyn and she wants her estranged husband Marc Daly to have zero access to the trust. Whew- Kenya ain't playing around today.
The estate planner points out that because there was no prenuptial agreement in place when the two wed it is extremely important that Kenya put everything in the documents ASAP. This way, in the event of divorce Marc is disinherited from everything.
Kenya Moore makes a half-hearted comment that she's not looking for a payday stating "I feel like I make more money than him anyway" and adding, "I definitely have more assets." She then says her concern is that she doesn't want to have a nasty divorce, stating she just "wants him to take care of his child." Okay, class, what does that spell? C-H-I-L-D-S-U-P-P-O-R-T.
Speaking of parents taking care of their children, cut to Todd and Ace speaking with Kandi over Facetime while she's in Chicago working on the set of The Chi. Little Ace starts crying for his Mama and Todd has a hard time consoling him. Later in her talking head interview, Kandi admits that she feels like she sucks as a parent sometimes. Yikes.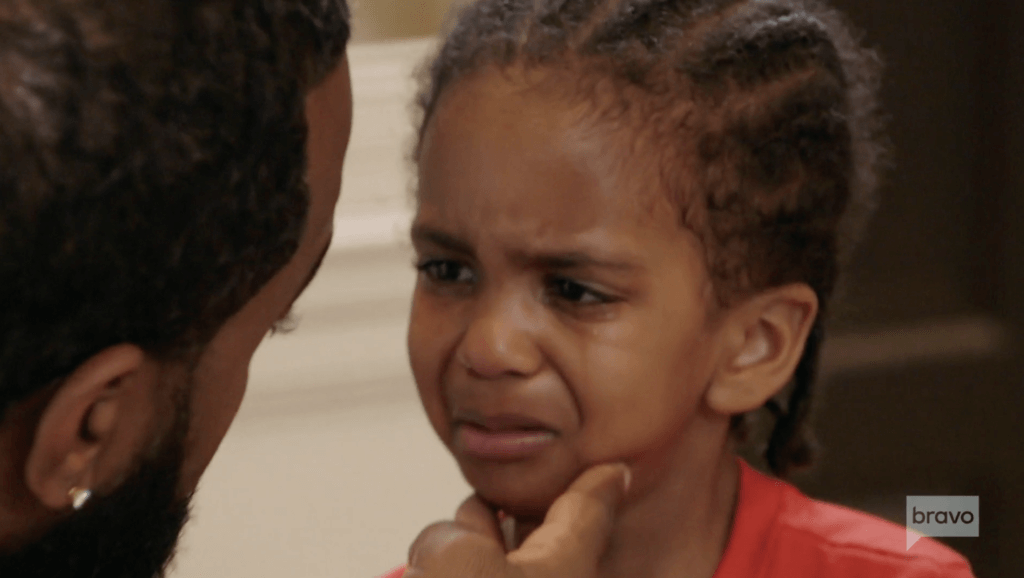 We learn that Eva Marcille has finally given birth to her new baby boy, Michael Leonard Sterling, weighing in at 5 pounds, seven ounces and twenty-one inches long. Clearly Eva is on the snapback train as she's already somehow managed to wiggle her weeks-old postpartum figure back into her pre-baby jeans.
Cynthia Bailey comes over to visit Eva and the new baby while also dishing out some piping hot tea from the Greece trip, of course. She wastes no time getting all the way into it telling Eva that Nene started out very gracious on the trip but Kenya wasn't receptive to it and that ultimately resulted in a very nasty fall-out filled with popcorn throwing and hawking loogies. She continues by telling Eva how Kenya tried to embarrass her by giving her a "wine exam" but the two were eventually able to hash it out and move on. Before leaving Cynthia Bailey gifts the new baby with a beautiful piggy bank from Tiffany's stating, "He's going to have lots of money so I got him a little bank." Hmm… if that's the case I need to run out and buy one of those fancy piggy banks too.
It's finally the day of Porsha Williams' March of Dimes luncheon and the ladies all arrive ready to support. Before they get started Porsha asks the CEO if it would be okay if the ladies share their story if they feel inclined to do so and the CEO eagerly shakes her head exclaiming that they want them to tell their story.
Once the luncheon is underway, Porsha shares her own story, confiding in the women that six years ago she suffered a miscarriage in her home while all alone. She goes on to say that if she had confided in other women she would've realized that it was okay and given her the release she so desperately needed. She then opens the floor for other women to share their own personal stories.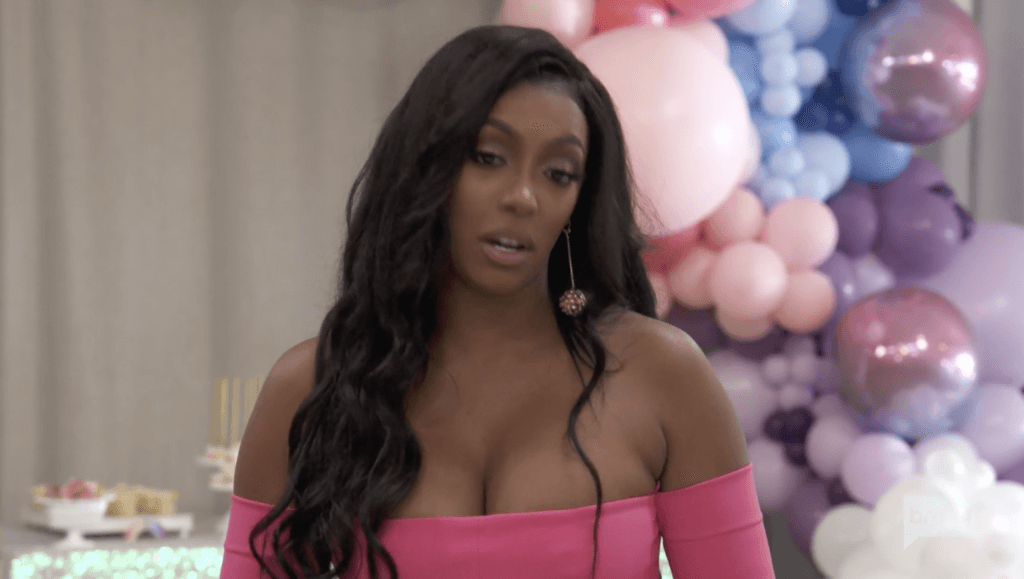 Tanya Sam shares that after finally finding her soulmate she received the devastating news that she didn't have a lot of egg reserve to be able to have a child.
In a surprising turn of events, Marlo Hampton takes the floor and shows a much more vulnerable side of her, sharing that she's experienced two ectopic pregnancies. She confesses that for so long she was angry with God and couldn't understand why she wasn't able to have children. She says she now understands that maybe she wasn't meant to have her own children so she could be there for her nephews whom she has recently stepped in to take care of.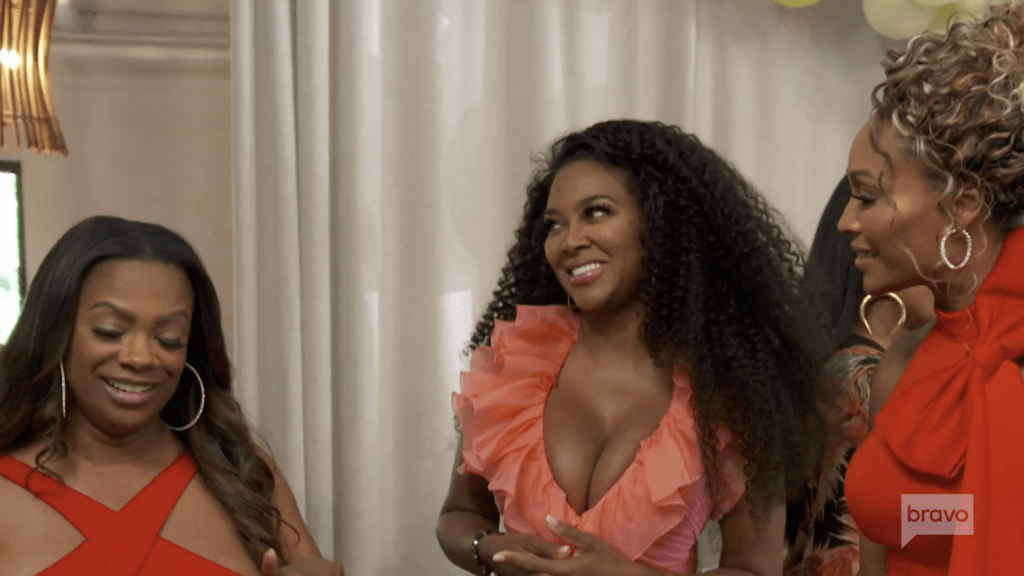 Porsha's bestie, Shamea Moore, takes the floor and confesses that the birth of her daughter was very traumatic and she thanks God every day that she lived through it to be able to raise her daughter. She also lets some new information slip, confessing that she actually text Kenya first when her water broke. Porsha looks like a deer in headlights and later admits that it was a little weird to learn that Kenya was the first person Shamea thought to call when her water broke.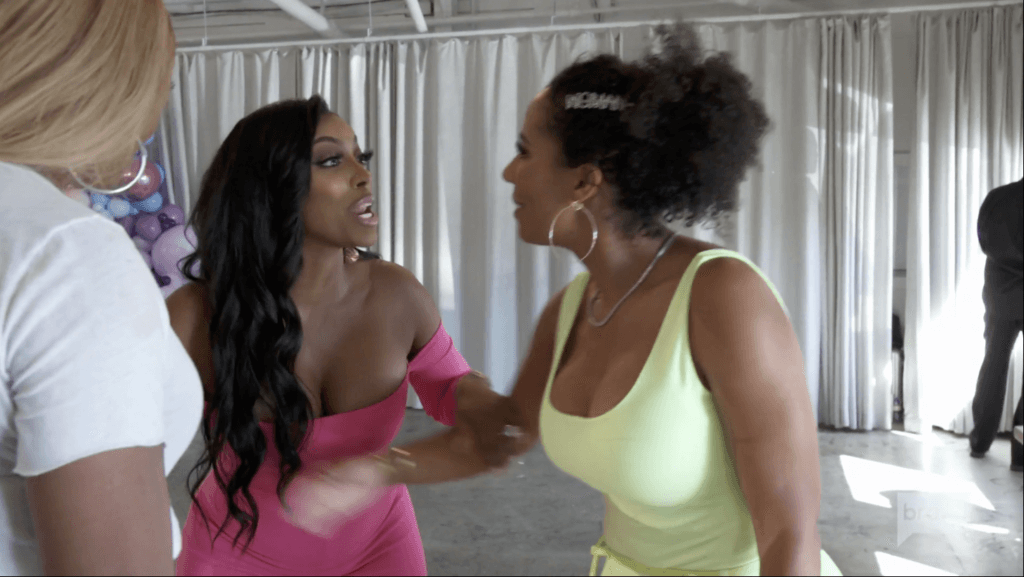 The luncheon wraps up and the March of Dimes CEO takes a moment to gift Porsha with a piece of art they had commissioned for her. She explains that the painting is a thank you for being so open and honest about her personal story while encouraging others to do the same. Job well done, Porsha!
Kenya Moore invites her Aunt Lisa over to deliver the news that she's now appointed her as the one to handle everything for baby Brooklyn in the event that something were to happen to her. Aunt Lisa looks pleasantly surprised and vows to always take care of her to the best of her ability.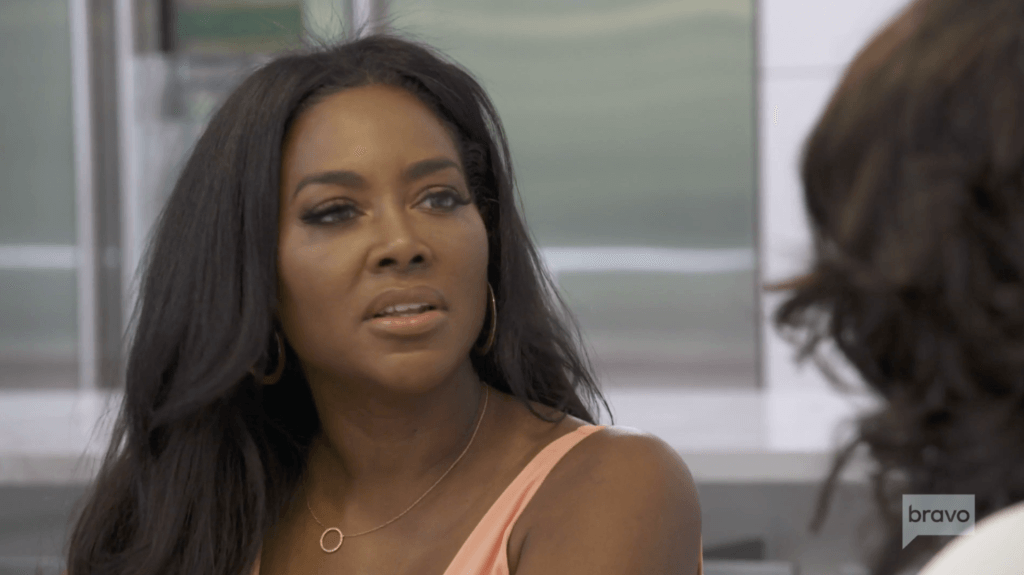 Kenya Moore also confesses that she has no idea how to make visitation work for Marc Daly and Brooklyn. She says that Marc is more than welcome to see Brooklyn when he's in Atlanta but makes it clear that he's no longer welcome to stay in her home.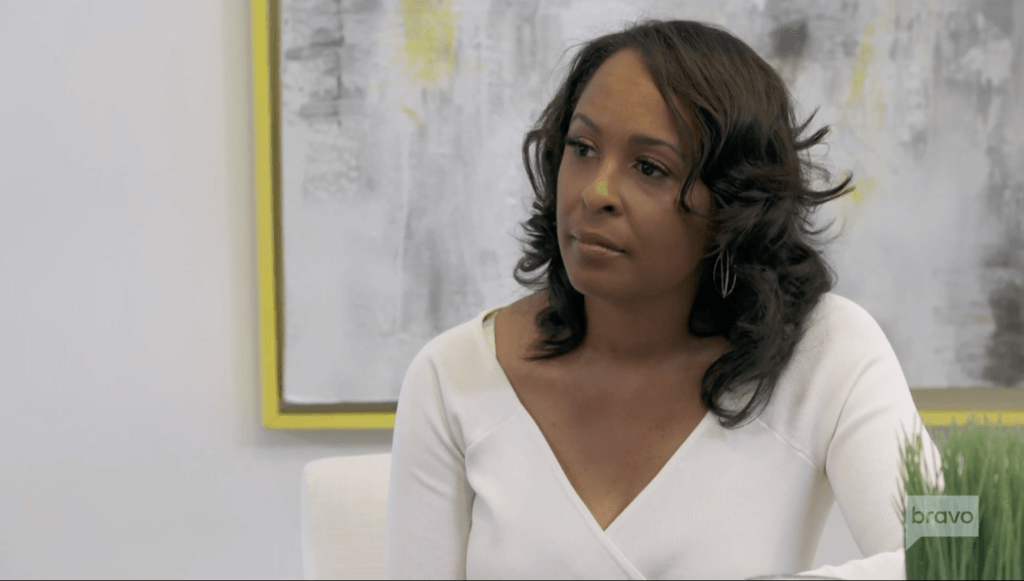 Back at home, the tension boils over for the Burruss/Tuckers as Todd Tucker appears to have had enough of Kandi's jam-packed work schedule. He accuses his wife of filling every single hour she has with work and then poses the question that maybe Kandi just doesn't want to be at home with him and Ace.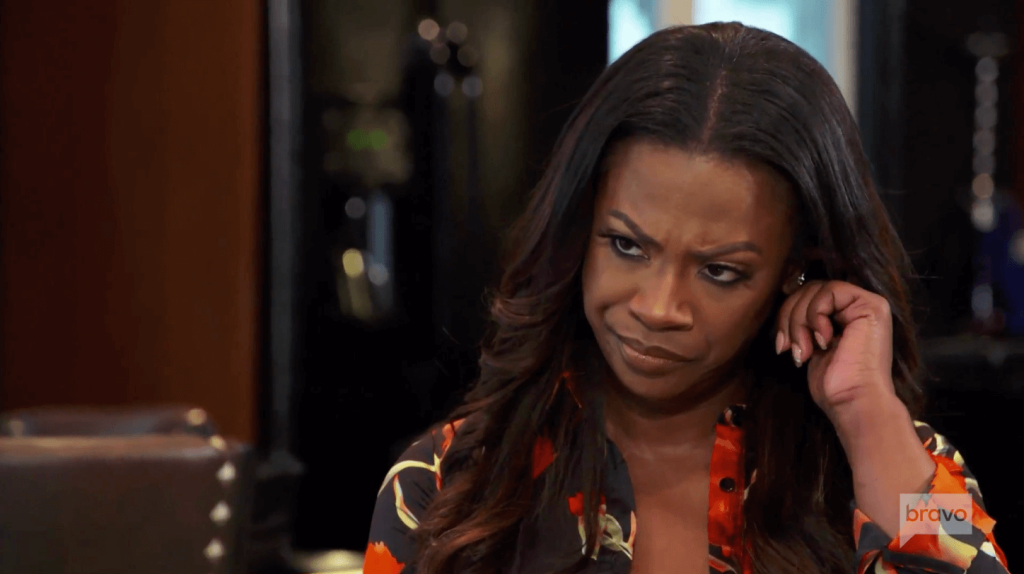 He then demands that Kandi start making more time for them and Kandi vows to do better. Then she promptly gets up to go get dressed for the event she's attending later that evening. That went well.
Will Kandi Burruss make good on her promise to slow down or is their marriage headed for trouble? Tune in to an all-new episode next week to find out!
Stay Connected With All About The Tea: Twitter Ι Instagram Ι YouTube
Amanda Byerly focuses on Reality TV recaps for All About The Tea. Amanda is a 30-year-old wife, mother and self-proclaimed Bravo TV junkie. When she's not watching Bravo, she's writing about it, reading about it, or listening to podcasts about it. "I get by with a little help from Bravo TV."