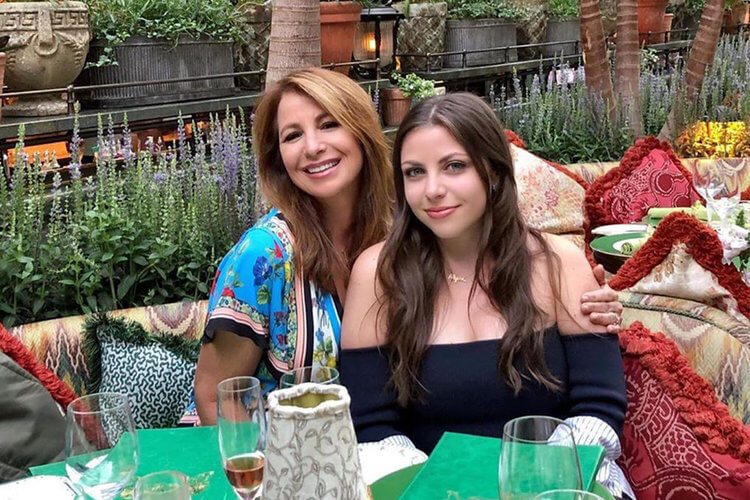 Real Housewives of New York City alum, Jill Zarin, dropped a bomb on a recent episode of Heather McDonald's Juicy Scoop podcast — that her daughter, Ally Shapiro, was conceived by a sperm donor. 
But that's only part of the jaw dropping story. 
Ally is Jill Zarin's daughter from her ex-husband, Steven Shapiro. Jill and Steven divorced over 20 years ago, and both remarried. Jill claimed that Steven's second wife — who she described as a "drug alcoholic" — reached out to her a few years ago, amid her own divorce from Shapiro. She allegedly emailed Jill and 15 other family members asking, "Why is Ally the fattest in the Shapiro family? Why does Ally have blue eyes and no one else does? Why is she the shortest one?" Jill shared that she knew that the  questions pointed to the ex-couple's decision to use a sperm donor to conceive their daughter. The woman shares three sons with Jill's ex, but Jill and Shapiro struggled to conceive.  
Jill Zarin explained that Ally later discovered the email, and wanted answers. Jill conferenced in Steven, and the pair told Ally the truth about her biological father.
Jill Zarin said that she didn't intend to tell Ally, due to concern about her feelings and disrupting her senior year in college, but prior to Ally finding the email in August, the woman was threatening to tell her herself. She was insistent that her son know that Ally wasn't his biological sister, prior to his bar mitzvah. Jill alleged that she hired an attorney, who worked out an agreement for Jill and Shapiro to tell Ally, after she graduated. Five days after Ally found the email, her stepmother supposedly texted her to taunt her, and although Jill felt "vengeful," she chose to focus on Ally's well-being. Jill said that the woman has since gotten sober and wants to make amends — but that Ally wasn't ready to forgive her. 
"We were going to take it to our grave, nobody knew," Jill Zarin said. "We had no plan to tell [Ally]."
"Never in a million years would have thought that. I had no inkling," Ally said, adding that she was "shocked" but was not mad at her parents — just angry at her stepmom "for all of this pain she was trying to cause us."
"She blackmailed me," Jill said, clarifying that she meant "emotional" blackmail. "She just wanted to tell [Ally]."
"The worst conversation was my mom had to call her parents," Ally said.
Jill's parents, Gloria and Saul, were in the dark about Ally's biological roots, and Ally revealed that her grandmother was "so mad" that Jill kept the secret. 
"This was many, many years ago, 27 years ago to be exact, and in those days, it was very early on in this whole sperm donor business, and at time, people said you just don't say anything," Jill explained. "Just pretend it never happened. Do the insemination and have sex and pretend that's how you got pregnant. There was a shame to it back then… We were going to take it to our grave, nobody knew, and I mean nobody. And then eventually, I told Bobby and [Steven] told his horrible wife."
Interestingly, in 2013, Jill's late second husband, Bobby Zarin, registered Ally on website: Donor Sibling Registry — which enabled her to connect with several supposed half-siblings. In a later twist, Ally received a message in the spring of 2019, from a man who found that he was a 52% genetic match — and it turned out that he was Ally's biological father. The clinic had apparently mixed up the donors, and didn't use Jill and Shapiro's pick — who had the same physical characteristics as Shapiro.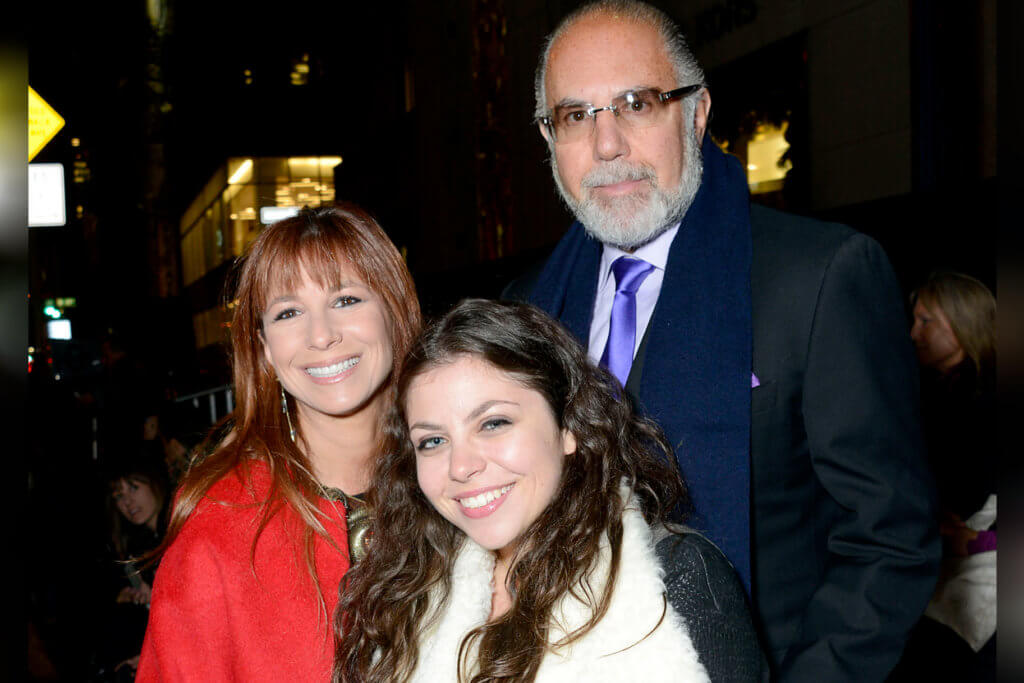 "That's why he has blue eyes and he's not that tall," Jill said of the true donor. "The irony is, he lives maybe five blocks away from her. Personality-wise, he seems more like Ally than I am: he's calm, he's a listener, he's in the education world."
Ally has since connected with her half sisters, but has not yet met her biological father. 
"I'm just not in a rush," Ally explained. "I think a lot of this I didn't really have a say in. I didn't have a say in who my mom chose and didn't choose to be the sperm donor. I didn't have a say in when I was told or how I was told or who my siblings are now, and I feel like now I can choose now when I meet this guy, and relationships and boundaries… I think I want to meet him when the timing is right for both of us." 
"I think I have a happy ending," Jill Zarin reflected. "I have a beautifully bright, articulate, fantastic girl, and I couldn't have asked for a better donor."
The Real Housewives of New York City premiers Thursday night, at 9 pm, ET, on Bravo. 
Stay Connected With All About The Tea: Twitter Ι Instagram Ι YouTube