Kim Kardashian Bitch Slaps Kourtney On Season 18 Premiere of 'Keeping Up with the Kardashians'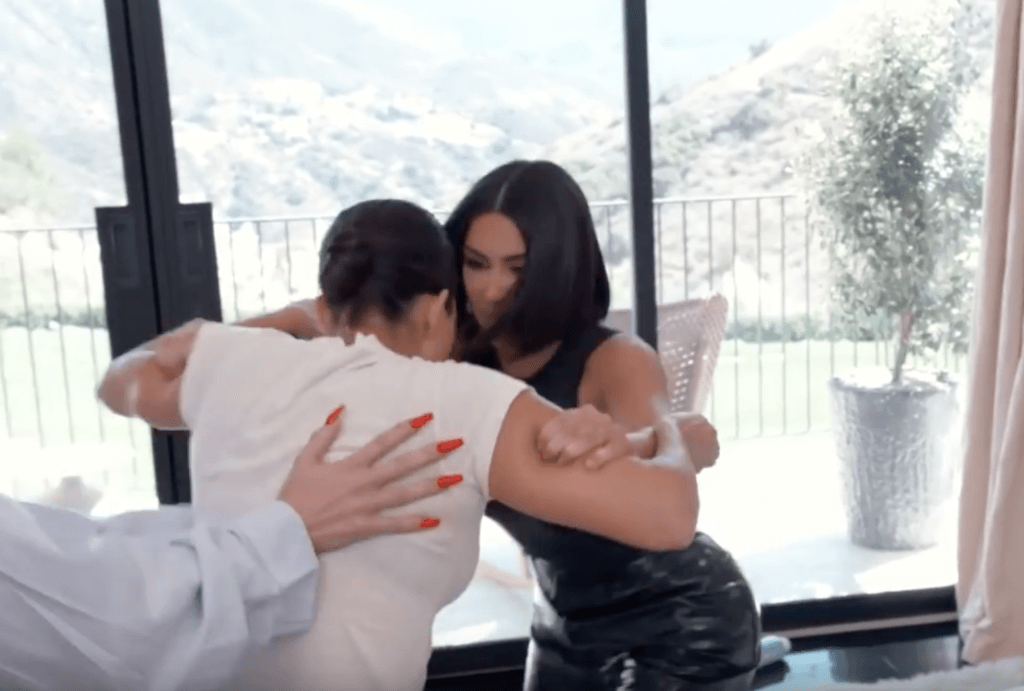 The KLAWS are out for Kim Kardashian and Kourtney Kardashian during the season 18 premiere episode of Keeping Up with the Kardashians.
The physical altercation popped off during the March 26 episode of Keeping Up with the Kardashians — at Khloe Kardashian's house.
Sisters Kim Kardashian and Kourtney Kardashian got into an argument over comments Kim made about Kourtney's work ethic or lack thereof. 
"If I were on my deathbed, I would still show up," Kim Kardashian tells Kourtney. "Mom is so used to … me and Khloe, whenever, if we're sick… [Kourtney] you don't care about stuff."
Kourtney Kardashian responds by screaming at her younger sister, "You act like I don't do sh**. You have this narrative in your mind. No, no, no, I will literally f*** you up if you mention it again."
She then charges at Kim Kardashian and the two start tousling back and forth like third graders in a schoolyard brawl.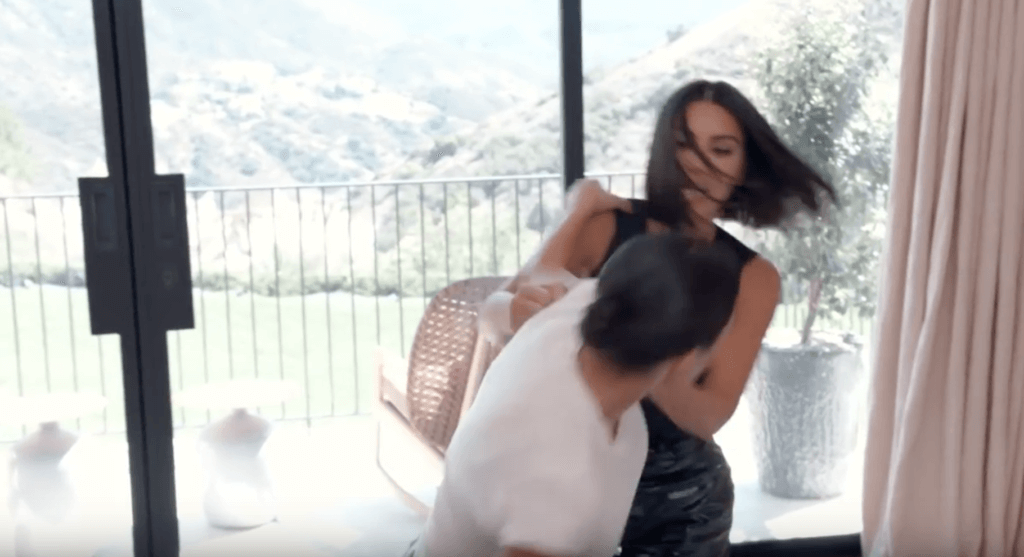 Kourtney appears to have had enough when she digs her nails into Kim's arms and then quickly runs away but Kim's not done yet. Kim finishes the fight with two open hand slaps heard AROUND THE WORLD. Meanwhile, poor Khloe is left to referee the fight while shouting at the both of them to stop and reminding them that her daughter, True, is in the other room napping.
READ ALSO: O.J. Simpson Joins Social Media, Swears He's NOT Khloe Kardashian's Father & Twitter Erupts!
Press play below to watch.
While we don't know how the fight ends we do know that in real time the sisters appear to have squashed their issues with one another.
Kourtney took to Instagram hours before the show premiered to air out her feelings regarding the explosive episode:
"The season premiere of season 18 airs tonight on E! These first two episodes are hard for me to watch but it is in our darker moments that the growth happens. I finally had the courage to change what was no longer bringing me happiness and putting my time and energy into that which is. Choose happiness!"
Watch a brand new episode of Keeping Up with the Kardashians Thursday at 8 p.m., on E!
Stay Connected With All About The Tea: Twitter Ι Instagram Ι YouTube
Amanda Byerly focuses on Reality TV recaps for All About The Tea. Amanda is a 30-year-old wife, mother and self-proclaimed Bravo TV junkie. When she's not watching Bravo, she's writing about it, reading about it, or listening to podcasts about it. "I get by with a little help from Bravo TV."