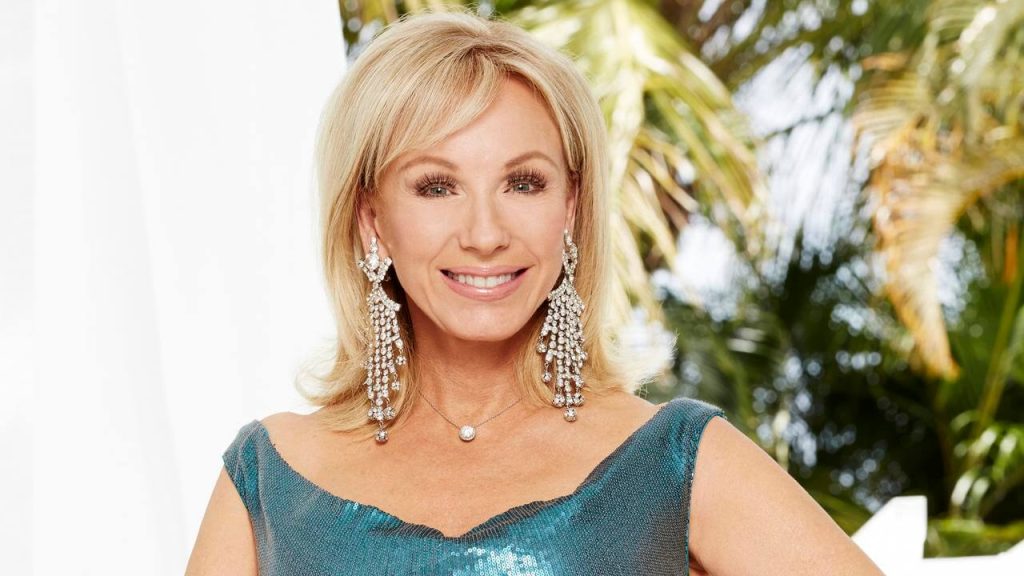 Former Real Housewives of Miami star, Lea Black, has come to the defense of convicted rapist, Harvey Weinstein, over his 23-year prison sentence for sexual harassment and rape.
On March 11, Harvey Weinstein was sentenced to 23 years in prison — the culmination of a case that fueled the global #MeToo movement and encouraged women to speak out against sexual abuse.
Harvey Weinstein was sentenced to 20 years in prison for criminal sexual act and three years in prison for rape. The sentences will run consecutively and both come with five years of supervision after release, and Weinstein must register as a sex offender.
After Harvey Weinstein's sentencing, Lea Black, took to Twitter to show some sympathy for the disgraced Hollywood titan. She wrote, "With his age and health – that's a death sentence. Seems a little extreme?" — when responding to a tweet reporting Harvey Weinstein's 23-year prison sentence.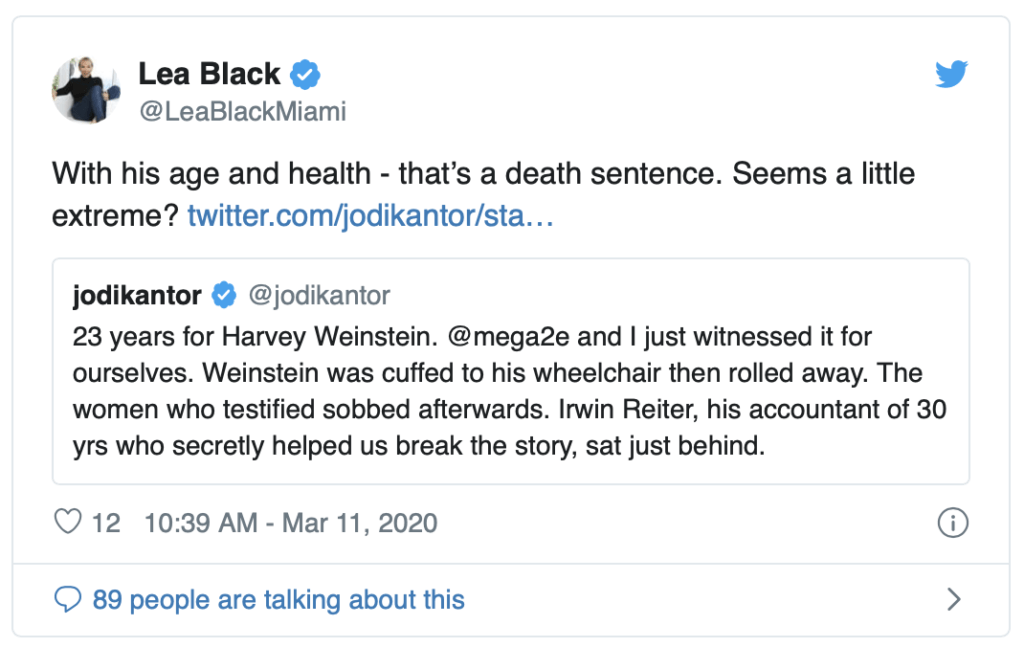 Immediately, the former Real Housewives of Miami star's controversial support received a tidal wave of condemnation from her social media followers.
One person wrote, "Not extreme. He systematically went after women for years. He exploited those who were afraid to say something because of his access to power. Not ok."
"Rape is extreme. Disappointed, Lea." Another commented.
Someone wrote, "Exactly, not only the actual crime itself but he ruined the careers of many talented actresses. Not extreme- JUSTICE!"
"The fact that most of the allegations never made it to court due to legal loopholes, IMO he got off easy. He DESERVES EVERY DAY HE GOT & u thinking it's extreme is offensive 2 the survivors. Shame on you!" Another follower of Lea Black commented.
Someone stated, "You're cancelled sis." 
An outraged person wrote, "Karma will get you too, you monster."
One person shared her disappointment in the Miami native, "Lea I am surprised you would suggest this was extreme. The truth is he should have been tried and convicted long ago but through lies and manipulation of the system he was not. Epstein, Trump and many others … surely you see this?"
Many others shared the same sentiment:
"Not extreme enough! I was raped and it still haunts me! This man did so much more than rape! He changed them forever! How dare you! You must not know what these women have to live with everyday for the rest of their lives!"
"Way to support and advocate for women who have been sexually assaulted Leah. Enjoy being ratioed."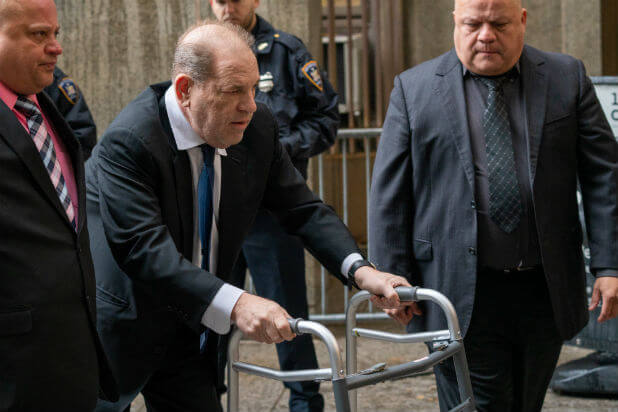 On the contrary to Lea Black's opinion, prosecutors and leaders of the #MeToo movement praised the lengthy sentence. Manhattan District Attorney Cyrus Vance said it "puts sexual predators and abusive partners in all segments of society on notice."
Weinstein's defense attorneys had requested that he be sentenced to five years in prison and argued that, given his frail health, anything longer would constitute a de facto life sentence.
Weinstein also faces felony charges of forcible rape, forcible oral copulation, sexual penetration by use of force and sexual battery by restraint in Los Angeles. Prosecutors say he raped one woman and sexually assaulted another in separate incidents over a two-day period in February 2013.
Do you think Lea Black's opinion is fair considering Harvey Weinstein's failing health? Sound off below!
Stay Connected With All About The Tea: Twitter Ι Instagram Ι YouTube