Featured
Jim Bellino Defamation Lawsuit Against Heather McDonald Dismissed & Legal Breakdown By Attorney Stacy Slotnick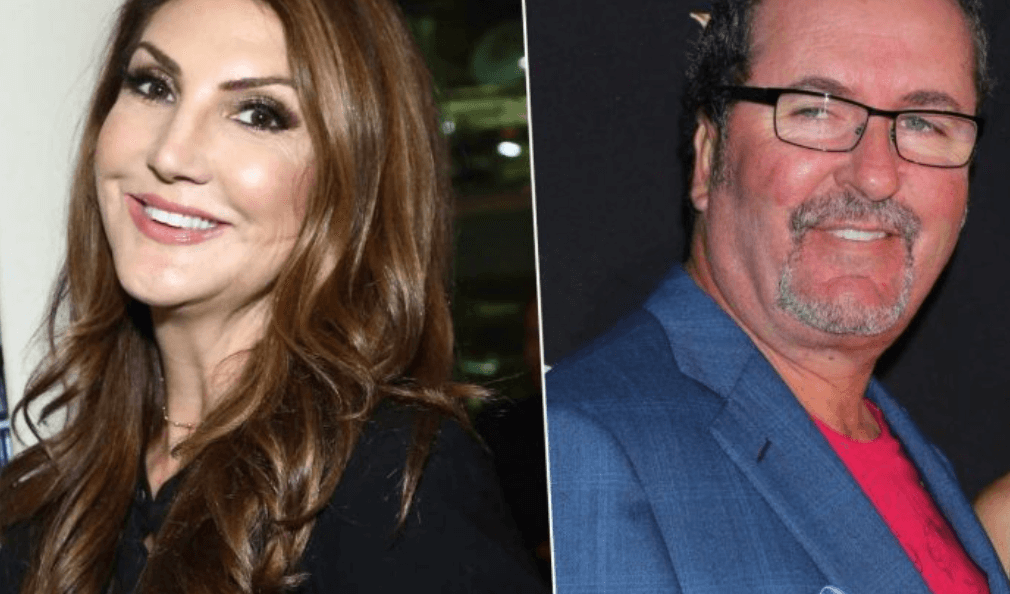 Murky Legal Waters
It was somewhat smooth sailing (and a bit of awkward PDA) when former Real Housewives of Orange County cast member, Alexis Bellino, appeared on Below Deck earlier this year. The RHOC alum boarded motor yacht, Valor, along with her boyfriend and several of their friends. This charter was in celebration of Alexis' divorce from Jim Bellino, which was finalized in August 2018.
The Bellinos continue to make legal waves. Actress, author, comedian, and podcaster, Heather McDonald, was recently granted her request to have Jim Bellino's defamation lawsuit against her dismissed. 
In 2018, Jim Bellino sued Shannon Beador and Tamra Judge, accusing them of defamation. He accused Heather McDonald of conspiring with Shannon Beador and Tamra Judge to defame him on the show. Jim Bellino claimed they made defamatory statements about him on McDonald's podcast by saying that his trampoline business was responsible for injuring customers.
Foot In Mouth? 
Jim Bellino sought over $1 million for alleged damages to his reputation in his July 2018 lawsuit that accused Shannon Beador and Tamra Judge of slandering him and his business Jump Management Co. LLC during a live interview with podcast host Heather McDonald, held in June 2018 at the Irvine Improv Comedy Club.
In the lawsuit, Jim Bellino claims his business has been damaged greatly, adding, "As a result of the defamatory statements at issue in this case, they have been unable to originate several new loans and unable to obtain several new investments, as some third parties are no longer willing to do business with them as a result of damage to my reputation."
Jim Bellino accused Beador and Judge of spreading lies about his divorce and claiming that a person had been paralyzed at his trampoline business. 
Talk of the Town  
Heather McDonald is the host of the top podcast, "Juicy Scoop."  McDonald is a New York Times bestselling author.  She wrote, produced, and appeared on E!'s top-rated show Chelsea Lately for its entire run.  
McDonald alleged that she was within her First Amendment rights when she hosted the live "Juicy Scoop" podcast taping with RHOC cast members Tamra Judge and Shannon Beador.  
Bellino first sued Heather McDonald in June 2019, alleging that she, Shannon Beador, and Tamra Judge "shamelessly 'dished' and peddled unsubstantiated gossip about the Bellinos and their divorce" throughout their conversation where they discussed his divorce with Alexis and his trampoline business at the Irvine Improv in California. 
With regard to the defamation case against McDonald, an Orange County Court judge opined, "Plaintiffs simply have not shown any causation between his claimed harm and the podcast as distinct from the original statements themselves. Accordingly, Plaintiffs have not shown a likelihood of prevailing on the merits of their defamation claim."
Score For Beador 
Heather McDonald and Shannon Beador are winning in this defamation case. In an order issued on January 7, 2019, Orange County Superior Court Judge Layne H. Melzer granted Beador's motion to strike Jim Bellino's complaint under California's anti-SLAPP statute, which is intended as a way to dismiss lawsuits that involve the exercise of free speech, early in the process. 
Judge Melzer ruled there was no evidence that Beador's statements about Bellino's trampoline park business caused any damages to him or his business. 
Judge Melzer wrote that Beador's statements that she had heard that Bellino no longer owned a trampoline park because he was sued, and that she won't let her children go to trampoline parks because "people get paralyzed," was not slander per se, and that Bellino hadn't shown he was injured by those statements.
Beador was dismissed from the suit and was awarded more than $137,000 for her attorney's fees.  Beador was successful in getting all claims against her thrown out after a judge ruled that Jim Bellino had failed to prove how he would emerge victorious against her.  
On last season's RHOC reunion, Beador said the lawsuit against Alexis Bellino's ex-husband cost her upwards of $250,000. "How much have you lost?" Andy Cohen asked.  "A quarter of a million dollars," Beador responded. "And it's gonna tick way, way up real soon."
According to court documents, Shannon Beador has filed a lien against Jim Bellino's mansion. The lien will allow her to collect the attorney's fees if the property is sold.  Beador wants to see his finances to determine how to collect on the debt.  
Judging (Tamra) Judge
Tamra Judge has yet to be dismissed from Jim Bellino's lawsuit. 
Judge Melzer denied the anti-SLAPP motion filed by Beador's co-defendant and former RHOC star, Tamra Judge, ruling that her statements that Bellino got a "fake" divorce and was "going to jail" were in fact slander per se and cannot be dismissed as just jokes. 
"While defendants describe the show as designed to be amusing and funny, there is no suggestion that the participants were simply doing a comedy routine," Judge Melzer wrote. "They were 'dishing' about the show's participants."
One of the key elements in a defamation case is proving lost business due to defamatory remarks.  Jim claimed that the comments lost him over $1 million in potential business.  Your reputation is one of your business' most valued assets.  Business owners have legal rights against damaging false statements made about their business by competitors or other people.  
SLAPP Happy?
Heather McDonald's lawyer filed an anti-SLAPP motion. The purpose of anti-SLAPP legislation is to encourage public dialogue with broad participation on matters of public interest, to prevent litigation aimed at stifling public discourse, and prevent a chill from the threat of legal action harming public debate. 
On March 9, 2020, Judge Layne H. Melzer granted McDonald's motion and dismissed Bellino's defamation case.  Anti-SLAPP laws allow defendants like McDonald and Beador to obtain a quick dismissal of a case.
Cal. Civ. Proc. Code 425.16 allows a person to file a special motion to strike a plaintiff's complaint if the lawsuit is based on an "act in furtherance of [your] right of petition or free speech under the United States or California Constitution in connection with a public issue."
If a person succeeds in an anti-SLAPP case, the court will dismiss the plaintiff's case and award the winner of the lawsuit attorney's fees and costs of litigation.  
Anti-SLAPP laws are designed to provide for early dismissal of meritless lawsuits filed against people for the exercise of First Amendment rights. The acronym "SLAPP" stands for "Strategic Lawsuit Against Public Participation." 
Grab your gavel and join the conversation!  The case is James Bellino et al. v. Tamra Judge et al., case number 30-2018-01008497, in the Superior Court of the State of California for the County of Orange. 
Stay Connected With All About The Tea: Twitter Ι Instagram Ι YouTube