Sister Wives
EXCLUSIVE: 'Sister Wives' Kyle Henderson's Abuse Victim & Legal Wife Opens Up About Domestic Violence & Her Drinking Problem!
Nicole Van Tassell Henderson
Nicole Van Tassell Henderson, first wife of Kyle Henderson — a friend of TLC personality, Sister Wives — is speaking out, after her ex was featured in a recent episode of the TLC reality series.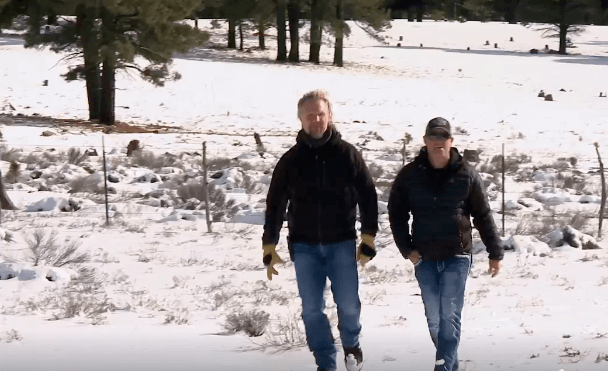 The network was slammed by Sister Wives  fans after Kyle Henderson — an alleged wife beater — appeared with the polygamist family on the long running series. 
READ ALSO: 'Sister Wives' Fans Drag TLC Over Woman Beater Kyle Henderson's Appearance!
As reported, Kyle Henderson was charged with six felony counts — including assault, domestic violence, witness tampering and violation of a protective order, after Nicole Van Tassell Henderson, his only legal wife, accused him of attacking her in 2016. He was found not guilty of additional charges of extortion and bribery, but the domestic violence case has not been resolved. 
Kyle Henderson entered into a "spiritual marriage" with a second woman in 2012. 
On February 26, 2020, the Utah State Legislature passed a bill that reduces the level of offense for polygamy — theoretically freeing women to report abuse without destroying their families. 
Nicole Van Tassell Henderson isn't buying what Utah is trying to sell — she tells AllAboutTheTEA.com exclusively:
"The state of Utah has always said it would prosecute polygamists if they did something along with polygamy such as domestic violence,  child abuse, or welfare fraud. I am living proof that the state of Utah WILL NOT DO THAT. In fact they protect polygamists and the women that go through the court system are often re-victimized  over and over. Like I have been," Nicole told AllAboutTheTEA.com.  "Because I am his [Kyle's] legal wife and I filed for divorce almost four years ago, he has physical custody of the children. Mostly because I do not have a place to have them come and live with me…while I was a stay-at-home mom giving him 15 kids in 19 years."
"He lives in the marital home with his concubine and the state of Utah has not ordered my half of ALL THE MARITAL ASSETS  to be given to me," Nicole added. 
Nicole Van Tassell Henderson admitted that she started drinking when her husband began a relationship with his second wife, but eventually sought treatment, and has been sober for nine months. She also revealed that she was only 15 years old when she first connected with her 23-year-old future husband.
Sister Wives airs on Sunday nights, at 10 pm, ET, on TLC. 
Stay Connected With All About The Tea: Twitter Ι Instagram Ι YouTube