RECAP: Reza Farahan Thinks MJ Is Behind The Drama With Ali On 'Shahs of Sunset'
We begin this week of the Shahs of Sunset by seeing a flashback of Reza Farahan's fight with Ali last week. In an attempt to let go of negative feelings, Reza takes a run and meditates. He tells us that after he called Mercedes Javid (MJ) in the ICU, she texted him back, saying she didn't prompt Destiney Rose or Ali to out Reza's husband, Adam, and his harassing sexts. Who can he believe? He's known MJ forever, but he's known Destiney since she was a child.
Golnesa "GG" Gharachedaghi goes to work out with Reza. He tells her that he's going on a mud run, and asks GG to come with. But they need to practice for the big day. GG only makes it a few steps before she gasses out. She hasn't told Reza or anyone else in their crew about her IVF treatments.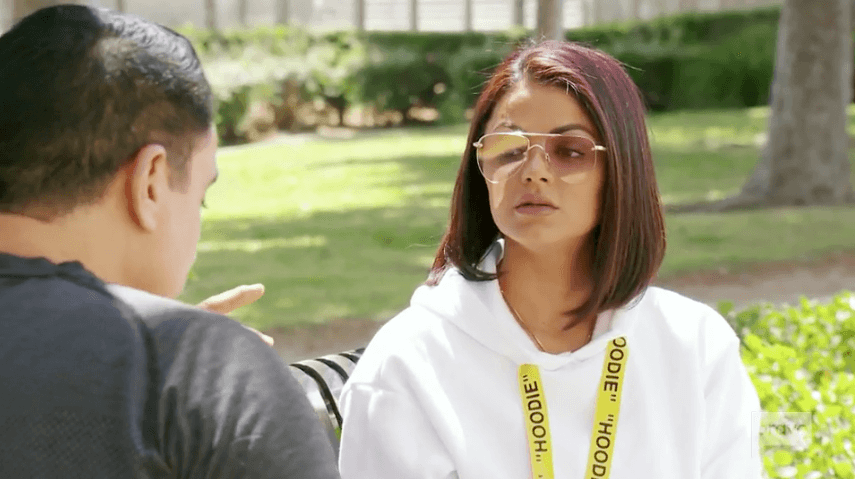 The real question: is Destiney Rose invited to the mud run? She was the messenger who brought the news of naked Jenga. GG says when she talked to Ali, he said MJ put the words "sexual harassment" in his ear. And now Ali's repeating it to everyone. That's not Destiney's fault, right?
Destiney Rose has a flat tire. Her 1965 Lincoln is stuck on the side of the road. She feels vulnerable, and the only time she thinks about a husband is during situations like this. But as Destiney is talking on the phone and lamenting her single status, a pregnant opossum creeps up behind her. (It matches the fur on the collar of her coat, btw.) At first she's scared, but then she gives it a pep talk. A stranger brings a towel and scoops it up before taking it back to the bushes where it lives. Whew. That opossum will live to fight another day.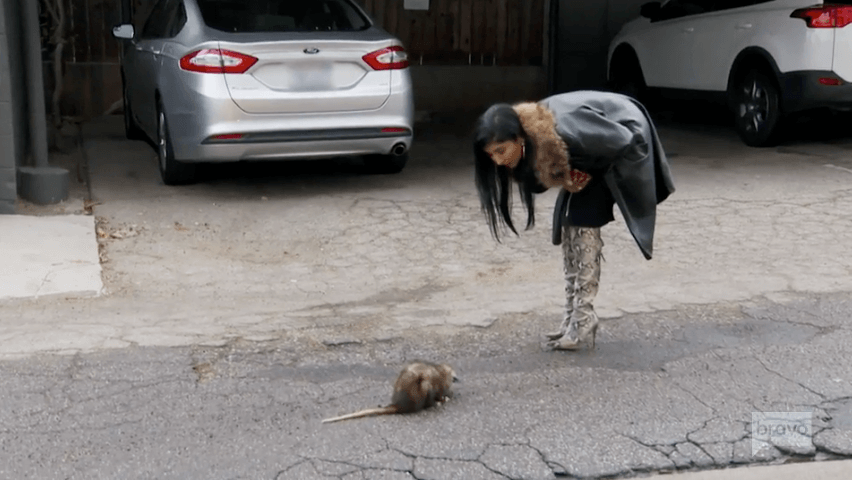 We catch up with Nema Vand at the gym/photo studio. He can work out and produce social media content at the same time. He works there with his ex, Erica. Or as he calls her, the right girl at the wrong time. They broke up when he almost kissed GG. But now she's leaving him for good. She's heading to Barcelona to rep a shoe company. Nema will have to start doing the nitty gritty, boring details himself.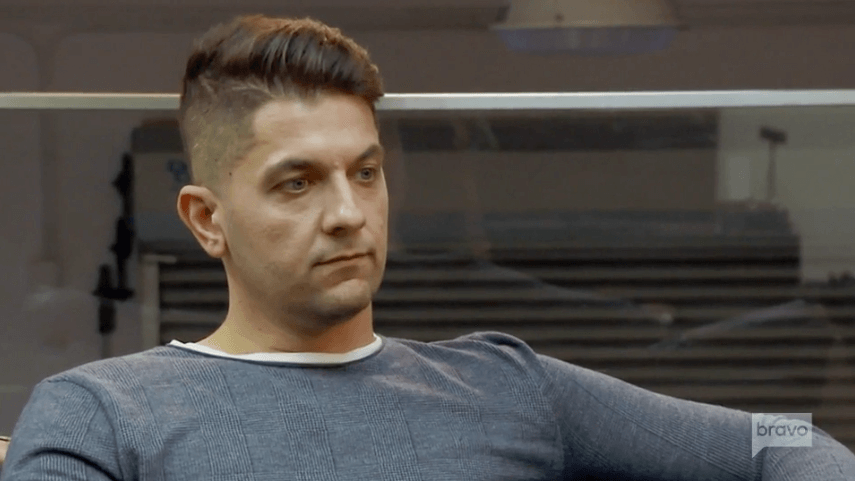 With Erica leaving, Nema feels he's at a crossroad. He's always pictured himself marrying her. They love each other, after all. But Erica thinks he's delusional. There's no way she'd marry him the way he is now. Nema got some changes to make! She tells him straight up that she can do better. And I believe her!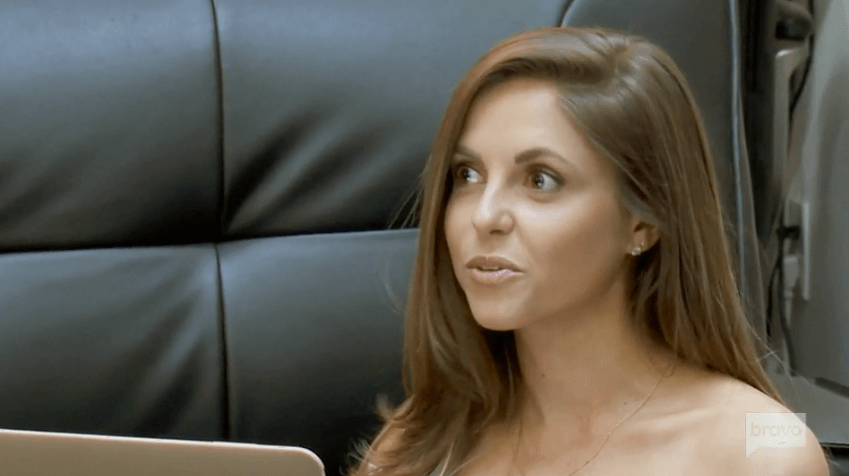 GG heads out to Dragon Herbs. She asks for a natural remedy to help her even out her emotions. She's been a little off kilter since taking IVF treatments. Yasmin shows up, and they order a drink to help them improve their Jing. Not to be confused with Jenga. Or even naked Jenga. But it tastes like tree bark.
GG says her uterine lining has stopped thickening. She's slapped on six patches and has to take two fertility suppositories. Though she's had several pregnancies, now that she wants a baby, it's taking work. She'll swear off pot when she becomes inseminated. And not a moment before!
Mike Shouhed heads over to the site he's renovating with his brothers. The duplex still has a ton of stuff the previous tenants left behind. Now, he has to clean all that crap out of the building in order to get a permit. Mike's dad, Shawn, shows up. Mike may be the project manager, but his dad is already checking up on him.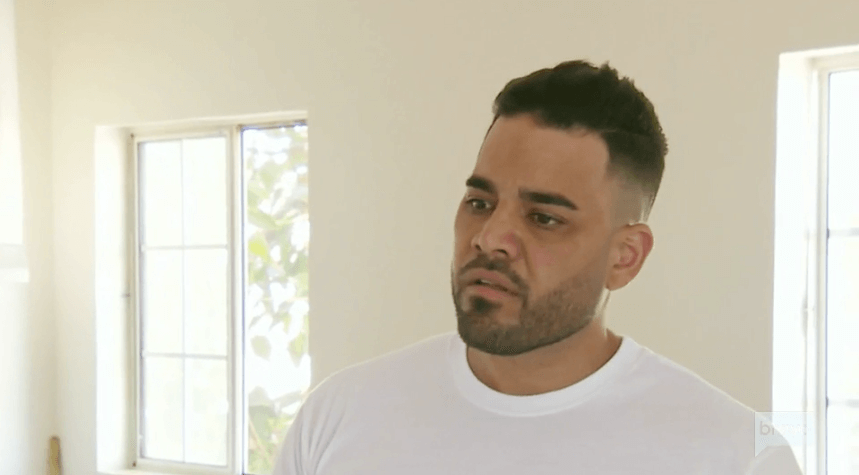 Mike wants to listen his dad's input, but he insists on hiring his own contractor. His dad lets him know that there will be no second chances. If Mike fails at this, it's over for him. He knows his dad can teach him about the business, but can Mike be patient enough to heed the advice? Look at me, holding my breath.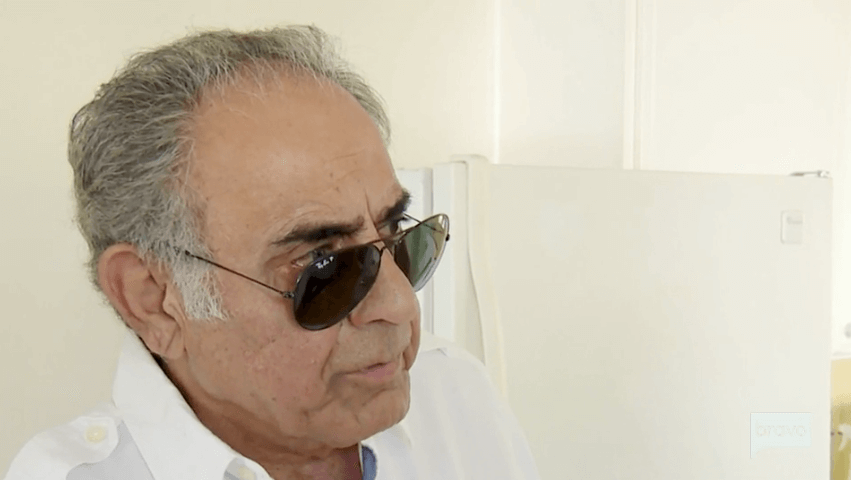 Over at Reza's house, he and Adam have called a truce. At least for the cameras. Reza thinks Adam is too trusting, and that's why he loves his husband. But Reza is the opposite. He would never have been bamboozled by someone like Ali. He's too jaded.
GG shows up to decorate shirts for the mud run. The Shahs need t-shirts with a team name. They decide on Team Hoodrat, a joke because that's what GG used to call Reza when he was acting like a fool. Reza points out that GG is high. But then again, GG's always stoned. And what's better when you're stoned than a big piece of cake? Two pieces, of course. Reza plies GG with food as new girl, Sara, shows up.
Sara is afraid of animals, so they've locked up the cats and the pup. She doesn't approve of the name Hoodrat. Too bad, Sara!
The gift of a planted kumquat arrives from Destiney. She hasn't reached out to Reza and he's bitching about it. GG points out that Reza's anger is scary. This kumquat is a peace offering, obvs. Accept it and move on!
Adam reads the card that Destiney sent. He points out that she never actually apologizes. GG tells Adam to take the kumquat in the spirit of which it was intended. But Reza says the plant is too little, too late. He's willing to write off a thirty-year friendship over this Jenga business.
Destiney heads to the lash bar where she gets a text from Reza. He thanks her for the plant, but says her intentions weren't pure. Though he doesn't trust her, he still invites her to the mud run. Destiney is used to the men in her life letting her down, starting with her father. But she expected more of Reza. He's always been there for her, and now she feels abandoned.
GG slips into her car to head to the doctor's office and takes a call from her mom, Fati. She hopes to get good news on the uterine front. When she leaves the office, she's in tears. But it worked! She only has a few more days to ingest her beloved pot. That embryo is getting implanted soon!
Destiney has left her baby at the body shop, and now it's ready to be picked up. She has her assistant, Rose, on hand. She doesn't drive her baby, Poison, often, but it's the one thing she's always loved. Now that it's all fixed up, she's back on the road, dodging boomers with their shopping carts. What a relief!
She discusses her situation involving Reza with a quiet Rose. Why is Destiney getting slammed for telling Reza what she heard about Adam? She was only trying to have her friend's back.
Over at Reza's house, the day of the mud run has arrived. He has all the shirts ready to go. Mike refuses to participate due to sciatica, but he'll go along and play cheerleader. Sara shows up and so does Nema. GG arrives and takes a look at Destiney's shirt. It's crap, which Reza says is indicative of their relationship. Then in a dramatic moment, Destiney walks in, acting very shy and hesitant. She hugs Adam, says she loves him. He gives her a fake hug, and then she zeroes in on Reza.
While everyone clambers onto the party bus, she and Reza have a talk. He has a problem with Destiney not standing up for him during his argument with Ali. Why didn't she check Ali and have Reza's back? Ali accused Adam of sexual harassment. That's outrageous! Since when were dick pics harassment instead of good, dirty fun, huh? Destiney says she had no idea what Ali would say at their meeting. Though she didn't like being put in the middle, she was only trying to be a good friend to Reza by bringing him the gossip.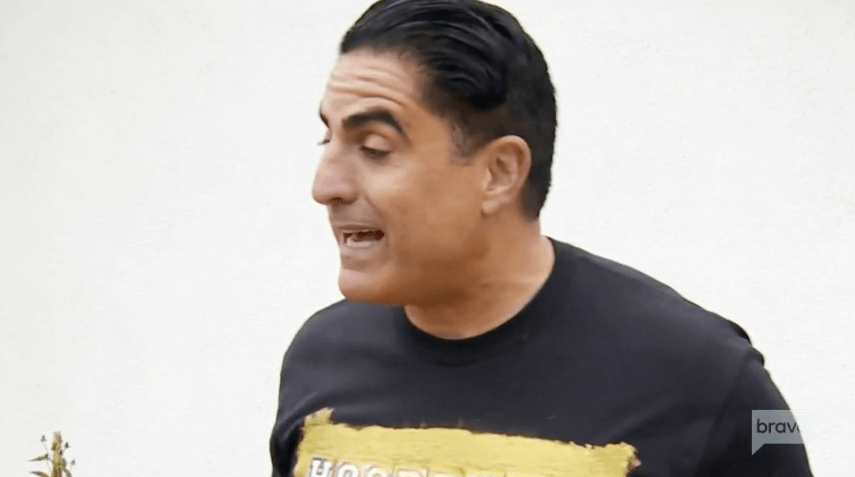 Destiney throws MJ under the bus, saying she was behind it all. Reza finally believes Destiney got set up, but he still blames her. When Reza listens to her apology and acknowledges she was used, he gives her a hug. But Destiney still feels some kind of way about Reza turning on her so quickly.
Everyone on the bus cheers the fact that Destiney and Reza have reunited. Reza even puts a reference to naked Jenga on the back of his mud run shirt. Oh, now it's funny?
At the race, the Shahs take off as Mike Shouhed and Sara stand on the sideline and watch. Destiney and GG are the laggers. GG's wondering how they can cheat. The girls dip their hands in the dirty lake water and splash their faces to make it look like they're sweating. Then they wait for the others to turn around and catch up with them.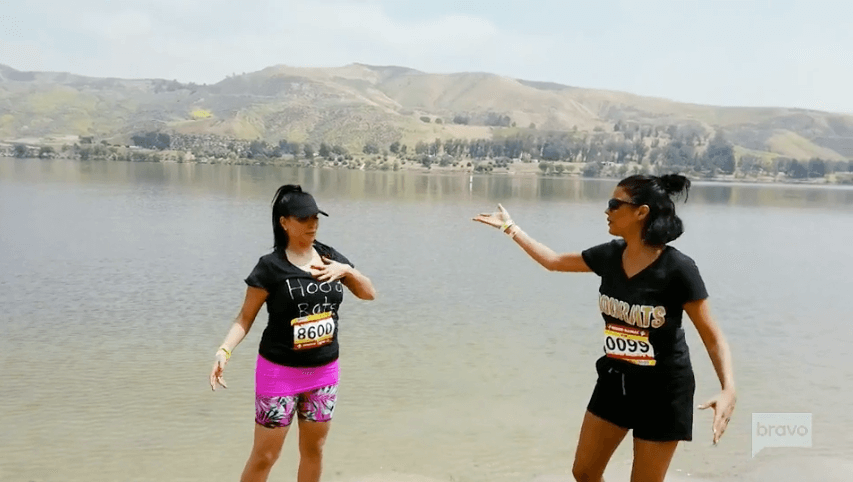 Next, they all must run over a fire and a scale a tall fence. Reza Farahan points out the race is forcing them to encourage each other to overcome obstacles. Why aren't they doing that with each other in real life?
We finally get to the mud. GG refuses to lie down in it. After all, she's wearing six patches and has arthritis. But her shoes are now ruined. So, Reza pushes her in the mud pit anyway. Suck on that Golnesa!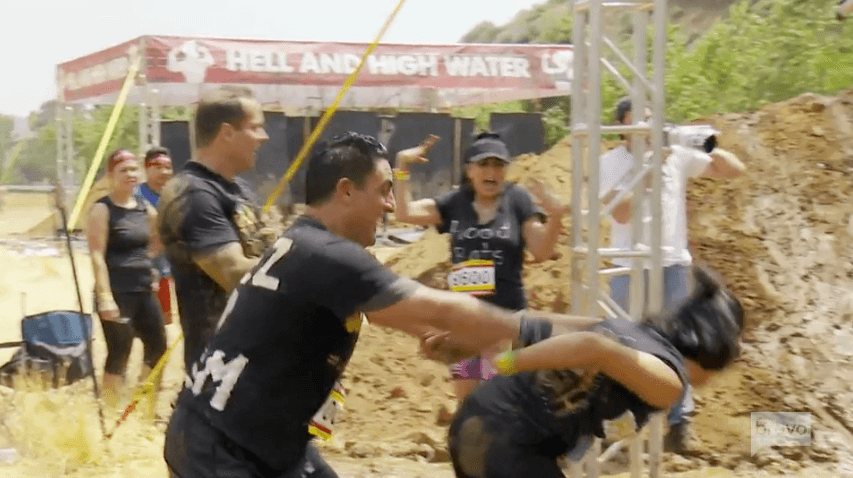 The Shahs finally finish the race and are proud of their accomplishment. Mike takes a picture of their success. They celebrate with booze and weenies. And Mike gifts Adam with a new Jenga set.
And that ends our episode. So, do you think Reza Farahan was wrong to blame Destiney for telling him about Adam's sexting? Will Mike be a decent project manager? And will GG really stop toking up after she gets impregnated?
Stay Connected With All About The Tea: Twitter Ι Instagram Ι YouTube
I'm a fiction writer by day and a reality TV addict by night.