Featured
'Vanderpump Rules' Recap: Dayna Shuts Down Danica's Tea On Max's Cheating Past!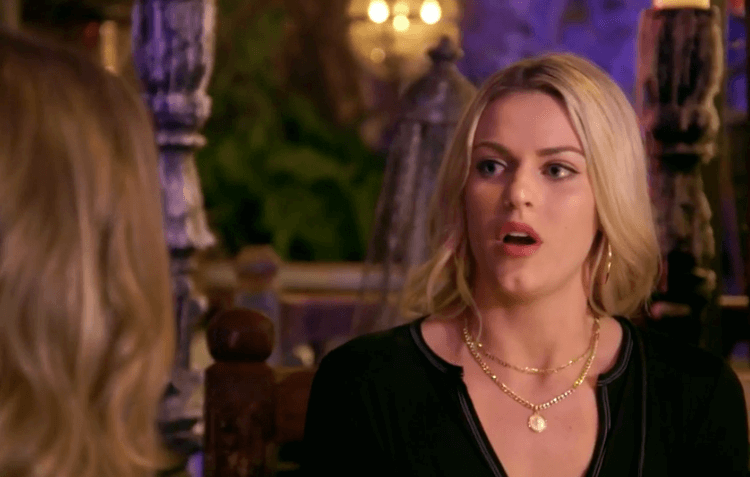 Welcome back to an all-new episode of Vanderpump Rules — MIAMI STYLE.
The episode picks back up with the bachelorette party dinner from the hell as Stassi Schroeder and Katie Maloney-Schwartz are still going IN on Kristen Doute. According to Kristin, it's not the appropriate time or the place. Brittany Cartwright eventually pulls the bride card and has better luck shutting the whole thing down before they head off to yet another strip club.
The guys seem to be in much better spirits than the ladies as they are transformed into a geriatric rat pack of sorts by a team of professional hair and makeup people. Is this what we get to look forward to in season number 43? If so… eww.
Meanwhile, back at SUR, manager Danica Dow is back at work after taking a hiatus for slapping her boyfriend while on the clock. On her to-do list: get back into Lisa Vanderpump's good graces AND meddle in Dayna's relationship with Max Boyens. Check and check.
The guys eventually hobble into the strip club with canes, oxygen tanks and walkers in tow. It doesn't take too long before the ladies spot them, gray hair and all. Ariana is equally horrified and impressed by the "artistry" that the makeup team created.
Katie greets old man Schwartz and simultaneously swats Kristin away for merely greeting Schwartz, stating that she's been "cut." Then she steals him away to deliver the drama that transpired over dinner between her and Ariana. She tells Schwartz that Ariana said that Sandoval's issue was never with Stassi but actually him and insinuated that the whole fiasco was all his fault. Schwartzy doesn't take the news well, stating that just because he rides in the sidecar doesn't mean he's the sidekick. According to Schwartz he's an equal partner to Sandoval and should be treated as such. Once Katie has him good and riled up, she challenges him to a call to action stating that he can't let Sandoval get away with such behavior.
Back in West Hollywood, Max Boyens is behind the bar holding things down at TomTom. Lisa seems genuinely impressed with Max's work ethic, that is until he mentions that he would like to have James Kennedy DJ at TomTom for the upcoming Pride party. According to Max, he is confident that James will do a great job now that he's not drinking and he will take full responsibility in the event that James screws it up. Lisa reluctantly agrees.
At SUR Danica pulls Dayna aside for a woman to woman chat. She tells Dayna that another SURver by the name of Adriana was led on by Max who made it seem that he wanted more than just to hook up with her, but then ended up sleeping with her friend on her thirtieth birthday instead.
Dayna, however, doesn't seem to be biting whatever Danica is casting out, later confessing that she doesn't understand why Danica suddenly seems so interested in watching out for her when just the week prior she barely acknowledged her presence. Girl's got a point.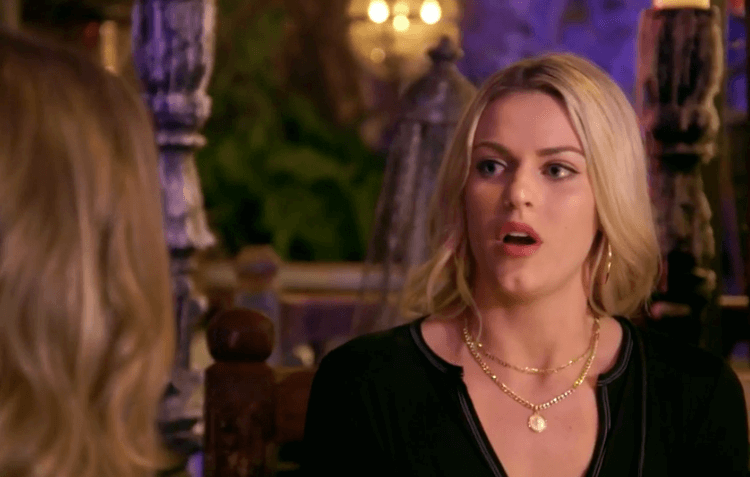 After the strip club, the Miami crew breaks off into two groups. The dark passenger and Beau go straight to bed along with Peter, Scheana, Lala, and Katie. Meanwhile, Brittany, Kristin, Ariana, Sandoval, Schwartz, and Jax prefer to keep the party going back in one of their hotel rooms.
Schwartz and Sandoval eventually go toe-to-toe with Schwartz confessing that his feelings are really hurt that Sandoval and Ariana keep trying to paint him as the incompetent business partner. Sandoval tries to take reigns of the conversation and school Schwartz on the fact that TomTom is not legally allowed to serve alcohol without serving food but Schwartz isn't having it, stating that the chef was in the kitchen prepping and Sandoval wouldn't know because he wasn't there. Nice try, Sandy.
Schwartz crowns Sandoval as King of the "I'm Sorry But" stating that his apologies are just a formality to get to why he thinks he was in the right.
Sandoval has a hard time admitting that the text he sent Stassi was wrong, stating that there were way bigger issues at hand then the rage text. But Schwartz doesn't see it that way and tells Sandoval he could've handled that party in his sleep and that Sandoval was lucky he was there to cushion the blows.
The two eventually see eye to eye when Schwartz admits that he can be too passive at times, but also says that Sandoval can be too hyper-focused on the minute details. The two hug it out and it appears all's well that ends well. But something tells me Tequila Katie isn't going to be so pleased with this outcome…
The next day, the girls have a much-needed beach day- everyone but Kristin and Scheana that is.
Out on the beach, Brittany lays down the law telling Katie and Stassi that she refuses to be put in the middle of their drama with Kristin anymore. She says that she has told Kristin the same thing. Ladies, take note. The bride has spoken.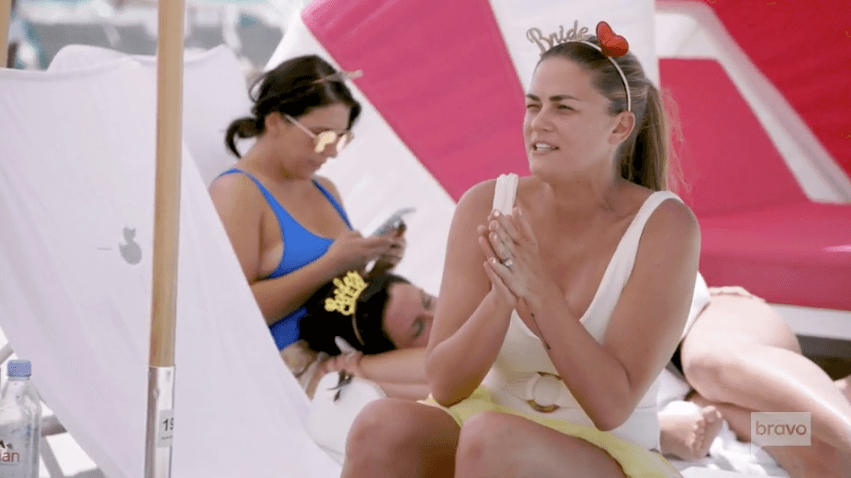 Lala Kent hits the nail on the head stating that she admires Katie for "telling it like it is" but says that if she wants to talk that way to someone she probably shouldn't be friends with them. DING DING DING.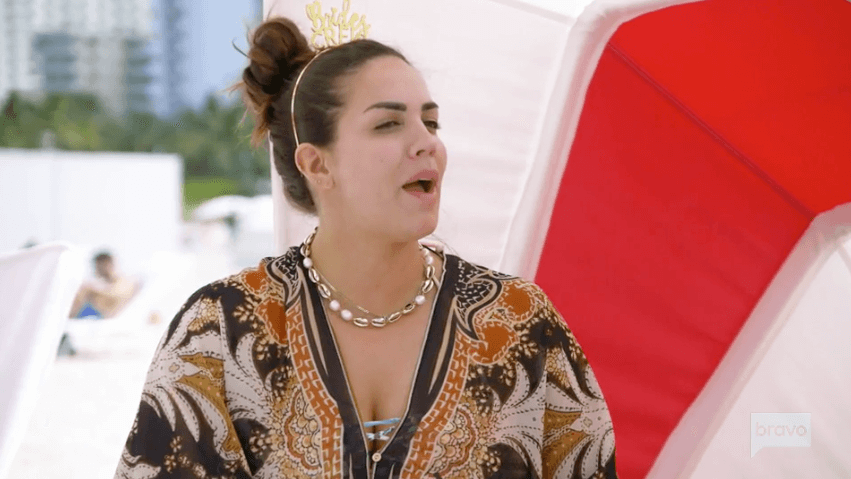 Back at the pool, Scheana lends an ear as Kristin drones on and on about how her love for Katie and Stassi is never reciprocated and in their eyes, she can do no right. Scheana counsels Kristin that not all friendships are meant to be forever and maybe they're just growing apart.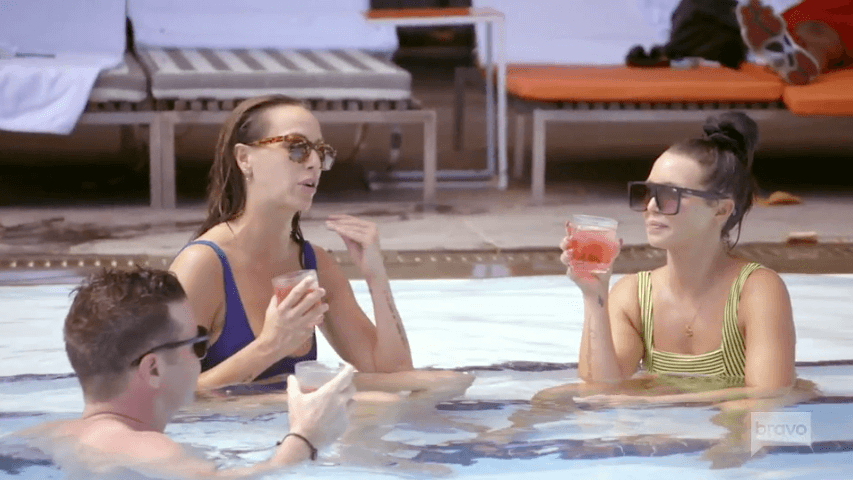 Max visits Dayna at her apartment and Dayna confesses that Danica had less than stellar things to say about him. She recounts the story Danica shared about him ghosting Adriana after sleeping with her friend on her birthday but of course, Max denies, denies, denies. He then threatens to abuse his power as the General Manager of TomTom and ban them from his restaurant. Wow, taking a page right out of Sandoval's book, huh Max?
The group gears up for their last night out in Miami. They meet for drinks and it appears at one point that Stassi and Kristin may have buried the hatchet as they are all smiles with one another.
Brittany tells Beau that she hates that Stassi and Kristin are in such a rough spot because they've been through so much. Later she confesses that Kristin looks up to her and Jax as role models of a relationship that has been tested but came out better for it. Ehh…. debatable… but okay…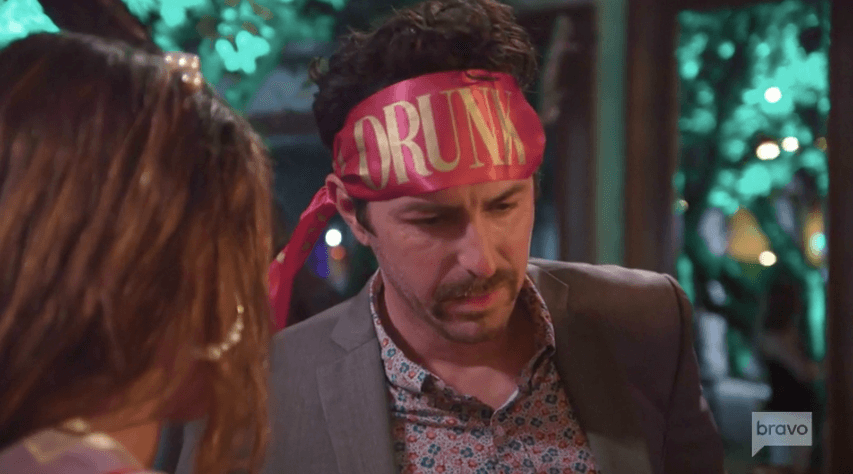 Dayna is put to the test as Lisa, Ken and some close friends of theirs come in for an evening of dinner and drinks at SUR. Lisa grills her on the menu offerings and lucky for Dayna she passes the test. Later Lisa confesses to her guests that she sees Dayna going far at SUR.
Later in the evening Kristin musters up the courage to saunter over to Stassi and have a talk. Kristin confesses that her feelings were really hurt the evening prior. Stassi admits that she's frustrated with Kristine and says that she would rather Kristin get back together with Carter if that's what she really needs. She then goes on to profess her love for Kristin and says that she will always be there for Kristin no matter what. Kristin is left in a puddle of tears and the two hug it out.
Is there still a chance for the Witches of Weho after all? Will we finally get a glimpse of James Kennedy in the DJ booth at TomTom? Will Scheana finally admit she's jealous of Dayna? Tune in next week to find out.
Stay Connected With All About The Tea: Twitter Ι Instagram Ι YouTube