Featured
RECAP: Robert's Family Offers Anny $15K To Go Back Dominican Republic On '90 Day Fiance'
Welcome back to another episode of 90 Day Fiance.
90 Day Fiance: Michael Jessen and Juliana Custodio de Sousa
This week's episode opens with a stunning yet tearful Juliana resolving to not let her parent's lack of communication ruin her special day. She then makes the long walk down the aisle to Michael, his children and the officiant aka Michael's ex-wife, Sarah.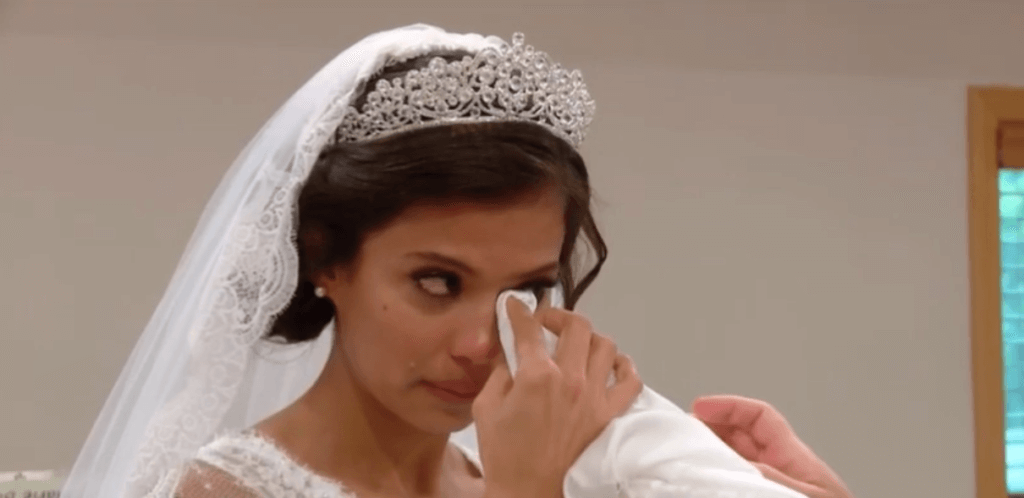 It appears that Sarah has been bestowed with the gift of gab as she tends to drone on and on and on about how comfortable she is with Michael getting remarried to Juliana. Wow. Way to not make this ceremony about you, Sarah. During a tender moment both Max and Cece speak during the ceremony and give their well wishes to Michael and Juliana. I'm not crying, you're crying. The two exchange vows and by the power vested in Michael's first wife, she declares them husband and wife.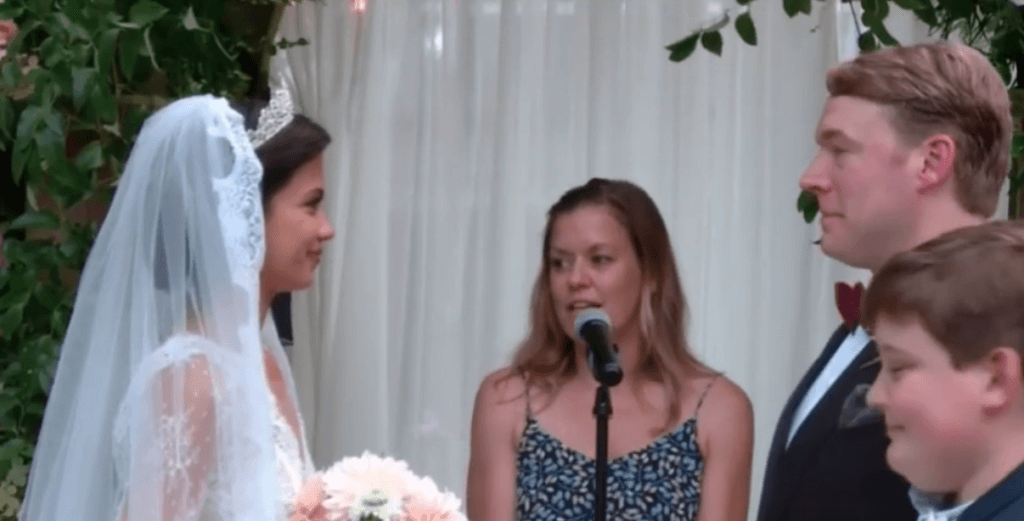 Cut to later in the night (and presumably, after one or five glasses of Veuve) it appears that Sarah is still trying to convince everyone herself that she is not even the tiniest bit resentful of Michael and his newfound commitment to Juliana. "Of course I'm supposed to be the bitter, resentful, 42-year-old stay-at-home mom whose husband got a newer, better model, you know? But that's not really what it is." Sure, Jan.
90 Day Fiance: Michael Michael Ilesanmi and Angela Deem
Back in Lagos during the dinner from hell, Michael's brother, Yekini, speaks up and states that if the K-1 Visa is denied again Michael should "move on" and focus on creating a family for himself in Nigeria.
Angela confesses that she's been "barmbaded" by everyone at the table while Michael sat back and said nothing. Something tells me Angela is about to storm out and take that new microwave with her.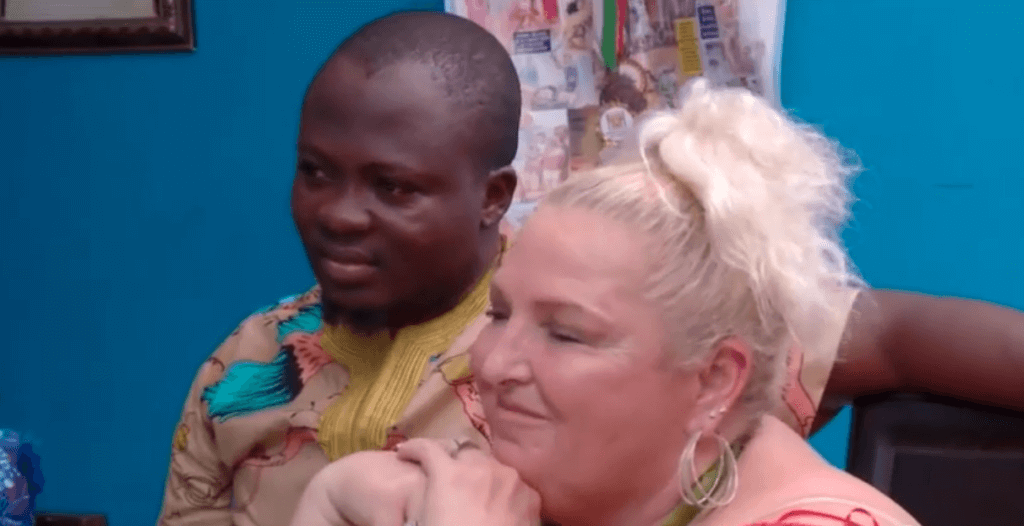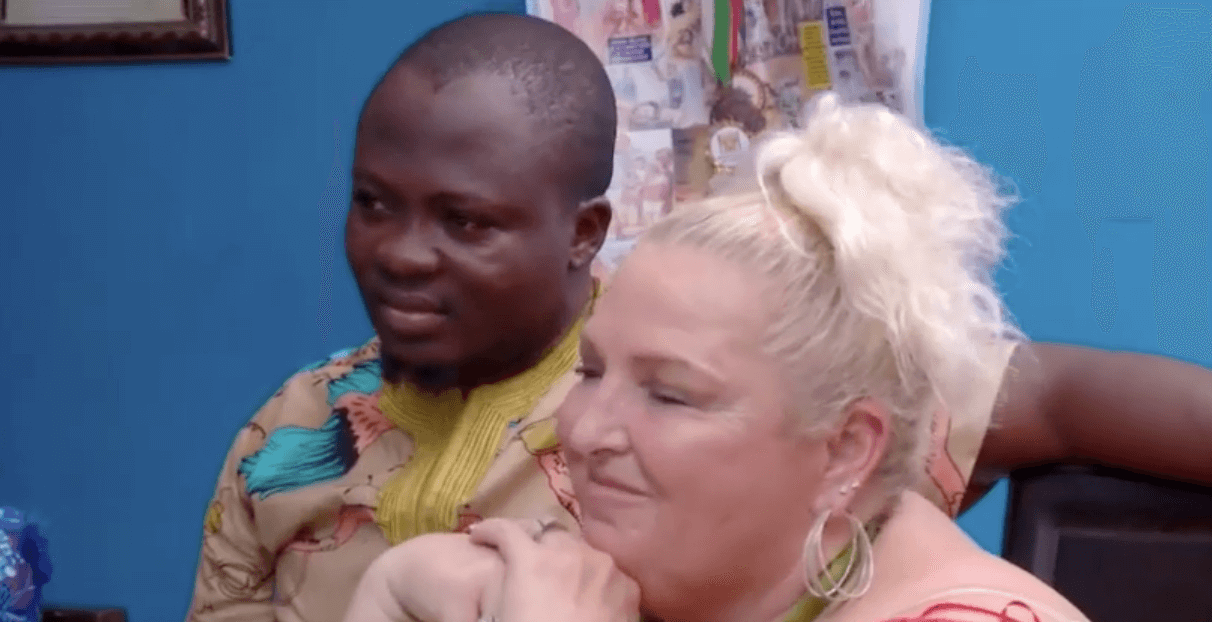 Luckily, Michael's uncle John is able to smooth things over and he advises Angela and Michael that they are on the same team and the two of them need to sit down and figure it out together.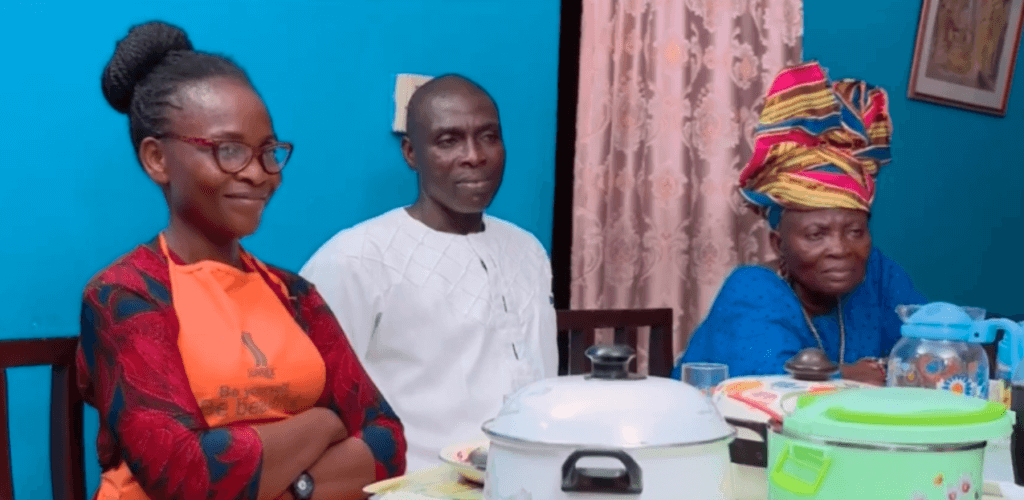 Angela appears to finally come to her senses and see things from Michael's perspective and agrees to seriously think about getting married in Nigeria so they can apply for a spousal visa instead. FINALLY.
90 Day Fiance: Anny and Robert
Robert and Anny are still reeling from the aftermath of meeting Kenny at the brewery. Robert admits that he was a little "tipsy" and he and Kenny were both out of line. Anny confesses that she is upset and hurt in Robert's behavior from the previous night and reveals that she's thinking long and hard about a lot of things. In an effort to appease Anny, Robert takes her shoe shopping for their upcoming nuptials, presuming they actually go through with them, that is.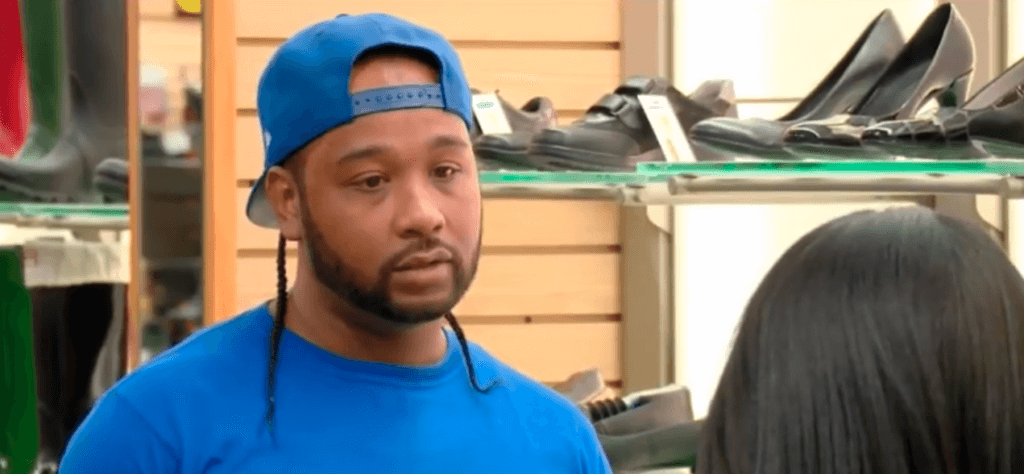 In true Anny fashion, she decides on a sensible, white flat. LOL JK. Anny settles on a bright red pump. After trying them on she simply turns to Robert and says "buy me them." Something tells me she's going to be milking Robert's guilty conscience for quite some time.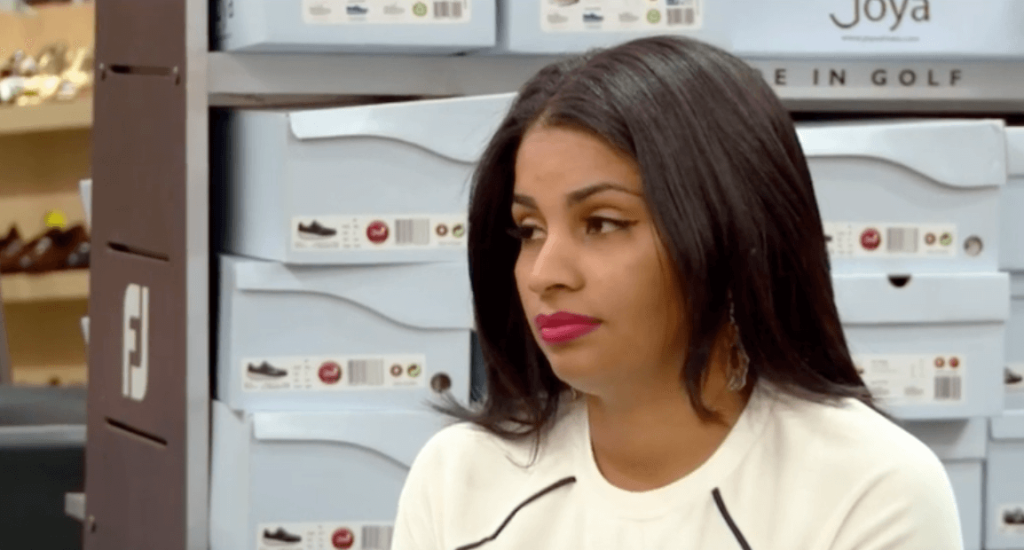 Anny and Robert have a heart to heart in the middle of the shoe store while Robert extends a sincere apology for the way he spoke to her. He also apologizes on behalf of his brother for the unkind words he said, stating that Kenny is going through his own issues and probably transferred all of his emotions to their relationship. The pair resolve to forget about what everyone else thinks vowing that it's them against the world. "One team, one dream."
In a shocking turn of events, Bryson's grandparents meet with Robert and Anny for brunch and instead of making peace, they offer Anny a check for ten to fifteen thousand dollars to move back to the DR and leave their lives forever. All hell breaks loose and Anny screams "Call Donald Trump to send me to Dominican."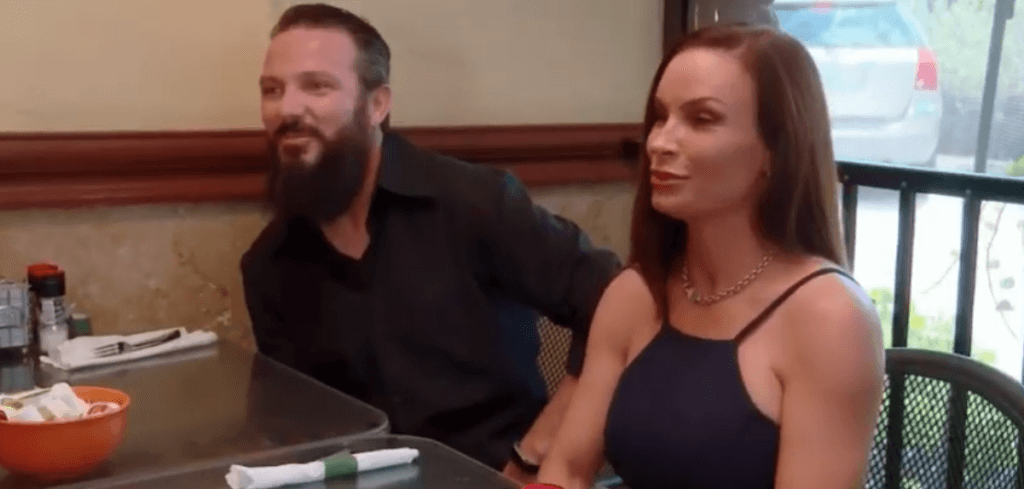 90 Day Fiance: Syngin Colchester and Tania Maduro
Back in Colchester, Syngin meets Tjaart, a longtime friend from South Africa, for a beer at a local bar. Syngin confesses to Tjaart that now they are close to D-day (his words, not mine) he is stressed the F out.
Tjaart advises Syngin that coming to America and marrying someone on a visa is extremely hard and the only way the relationship will work is if Tania truly understands and appreciates all that Syngin has given up for her. Syngin admits that although Tania may understand what he's given up he doesn't believe she truly feels what he gave up.
Syngin confides in Tjaart about the bomb Tania dropped on him stating that Syngin is not her true soulmate and someone from a past relationship is. Tjaart is shocked, citing that's a very bitter pill to swallow. Syngin admits that the revelation gave him pause and made him consider packing everything up and heading back to South Africa.
While Syngin is seriously contemplating his and Tania's future, Tania seems completely unbothered while she tries on wedding dresses with her close family and friends.
Tania tells the boutique owner that she is looking for either a black, red or champagne-colored dress. Anything besides white as she prefers to "push the norm." Her friends all roll their eyes but admit that they aren't surprised that Tania would want a black wedding dress.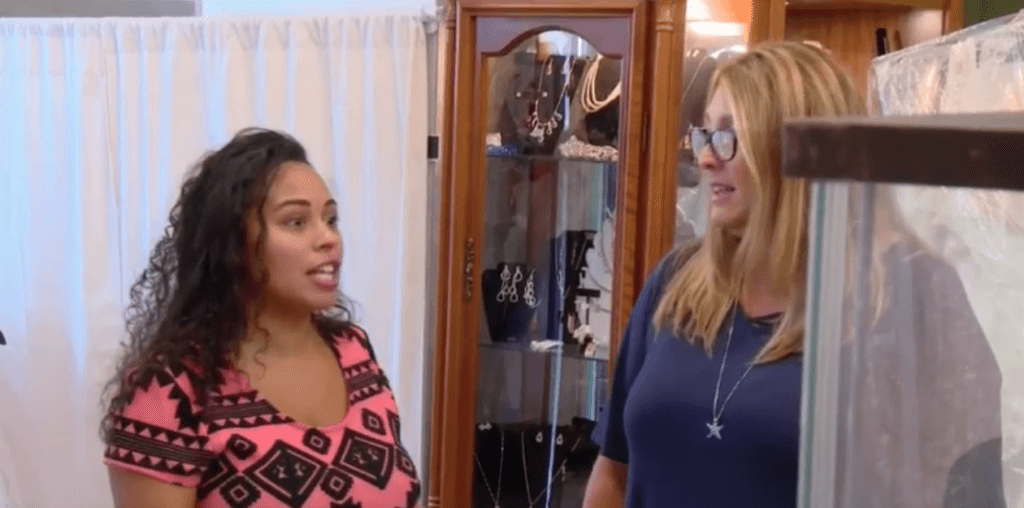 Tania comes sashaying out of the fitting room in a black (like her soul) lace dress that could give even Wednesday Addams a run for her money. Everyone is speechless, but probably not in the way a bride would hope. One of her friends finally speaks up stating she doesn't particularly care for it. The group eventually talks Tania into trying on a white dress and they all break out into applause.
While trying on dresses Tania confesses to telling Syngin that she feels like her first love was her soulmate. Her friends and family are shocked to hear that, exclaiming that she probably crushed Syngin.
90 Day Fiance: Blake Abelard and Jasmin Lahtinen
Jasmin wakes up at her sister's house and heads to Blake's place to sort out the drama from the previous evening. According to Jasmin she was annoyed that Blake can't understand that she would rather just spend quality time alone with him without all of his friends and family. Maybe she and Blake should consider moving to a private island if that's the case?
Jasmin and Blake sit down in a couple of lawn chairs for a serious conversation in what appears to be a garage. Blake doesn't even offer to put the kettle on to make Jasmin a cup of tea in the 90-degree heat. The nerve.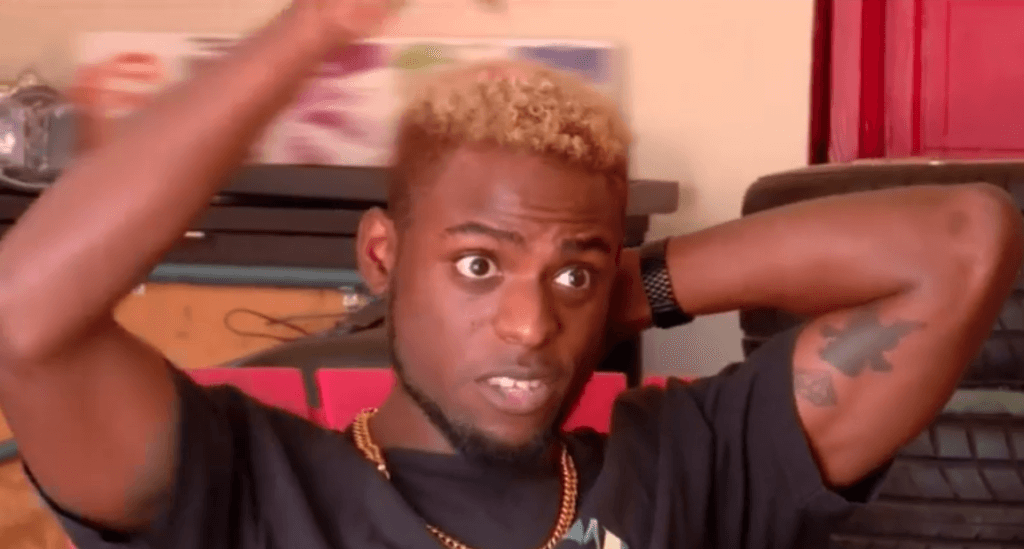 Jasmin wastes no time getting down to the task at hand and grilling Blake about how long he stayed at the party and how much alcohol he drank. Blake confesses that he is unaware of how long he stayed out or how much he drank. Uh oh Jasmin you better send him straight to Betty Ford ASAP.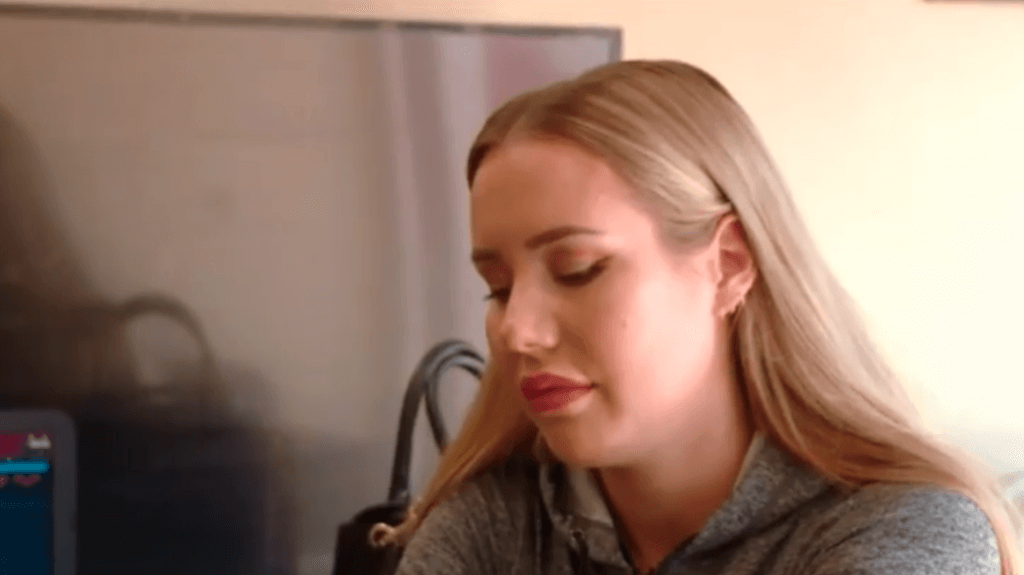 Jasmin expresses that she was annoyed that Blake seemingly chose his friends over her by going to the party. According to Blake, however, she made him look bad by being a no-show at the party they had already planned to attend together. Jasmin is quick to dismiss Blake's feelings saying that it wasn't a big deal but Blake interjects stating that it was a big deal to him. The two appear to be at a serious impasse.
Later in their confessional, Jasmin EVENTUALLY apologizes for walking out but something tells me Blake may have never gotten the apology had he not admitted earlier that he wasn't sure if things were going to work out for the two of them.
Jasmin's mother and father travel all the way to LA from Finland to meet Blake's mother. Blake confesses that a lot hinges on this meeting stating that if the parents don't get along it could be extremely problematic.
Upon arrival, everyone exchanges awkward hugs and then sit down to discuss how wedding planning is going. Jasmin and Blake have decided to have a low-key intimate ceremony in the park that Blake has grown up going to. Blake's mother proceeds to ask Jasmin, again, what her plans are once she and Blake are married. Jasmin doubles down stating she has zero plans of getting a job or working in any capacity. According to Jasmin, she's just "not into working." She plans to focus on her "inner peace" instead. LOL girlfriend.
90 Day Fiance: Emily and Sasha
Emily and Sasha are en route to the Oregon coast for their wedding weekend and Emily is all smiles while anxiously awaiting their big day. Unfortunately, the pre-marital bliss doesn't last long as the couple starts to bicker about Sasha's erratic driving. Betsy acts as the voice of reason reminding the couple that tomorrow is "the happy day."
Once they arrive at the beach rental, Sasha and Betsy share an awkward encounter when Betsy askst if Sasha can promise her to love her sister forever. Sasha replies that he will never stop loving her if she doesn't stop loving her. I guess that's a yes…? Betsy confesses that she is extremely worried but hopeful that Sasha will make good on his marital vows to her sister.
On the day of the wedding, Sasha admits that he was unable to sleep the night before. He explains that although he is excited he is very sad that his family is not there to share in his special day. He calls his son and vows that someday they will be together again.
while getting ready, Betsy gives Sasha a mimosa as a peace offering but unfortunately, Sasha isn't too pleased with the taste and declares it as a "girly drink." So much for trying, Betsy.
According to Sasha, his last two weddings were bigger and more expensive but since finding the love of his life he realizes that a fancy wedding is not necessary.
The ceremony goes smoothly and the two are pronounced husband and wife. Even Betsy seems to approve makes a toast to the new couple. Well, ladies and gentlemen, it looks like these star-crossed lovers did it.
90 Day Fiance: Anna Campisi and Mursel Mistanoglu
Meanwhile, in Nebraska, Anna appears to be a glutton for punishment as she sits and anxiously waits for a call from Mursel. Anna confesses that once Mursel returned to Turkey he called Anna and said that his parents are now on board with him marrying Anna and that he wants to return to America. According to Anna, there is a chance that Mursel can return to America on the K-1 Visa.
Mursel finally calls back and tells Anna that the Visa is good to go and he will be back in two days. Does anyone find this extremely hard to believe? Yeah? Me too. Now Anna is tasked with telling her boys and the rest of her family and friends that the wedding is back on. Good luck, hunni. You're gonna need it.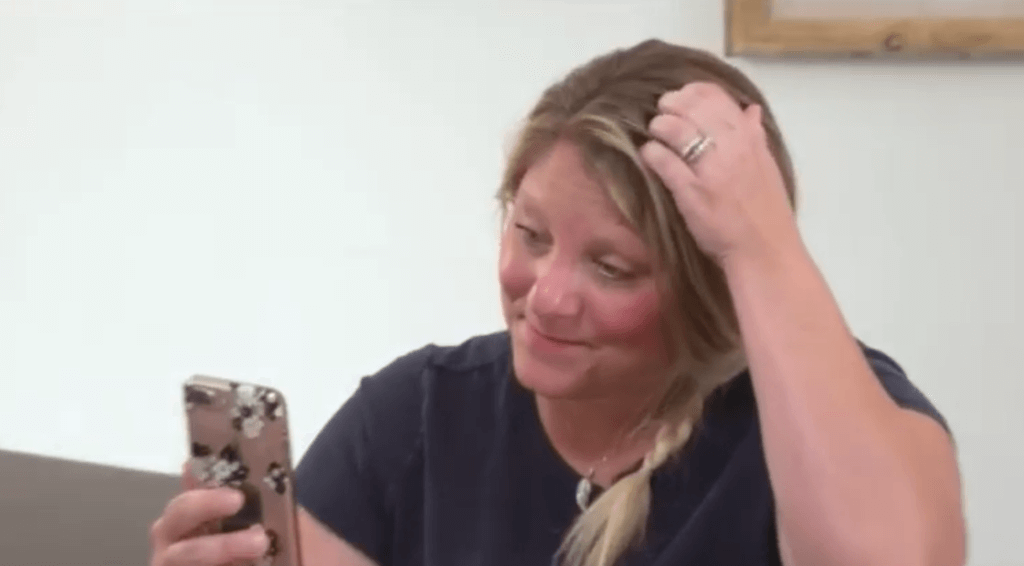 Just as suspected, Anna's eldest son, Joey, is less than thrilled to hear the news that Mursel is coming back. He asks Anna why she wants to marry him and her answer is that she loves him. Later Joey confesses that he thinks it's a huge mistake that Mursel is coming back and they will have no choice but to get married quickly. He tells his mother that there's a good chance he'll be busy" on the day of her wedding. Yikes!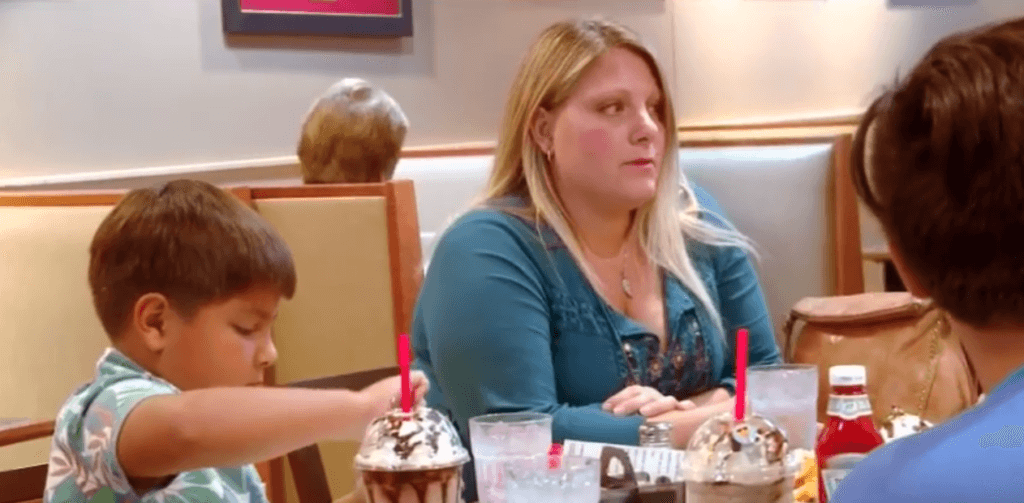 90 Day Fiance: Michael Youngquist and Natalie Mordovtseva
Mike meets with this immigration attorney to discuss his case and options going forward. Mike reveals that he hasn't received any information since Natalie's final interview where they told her they would be back in touch with her.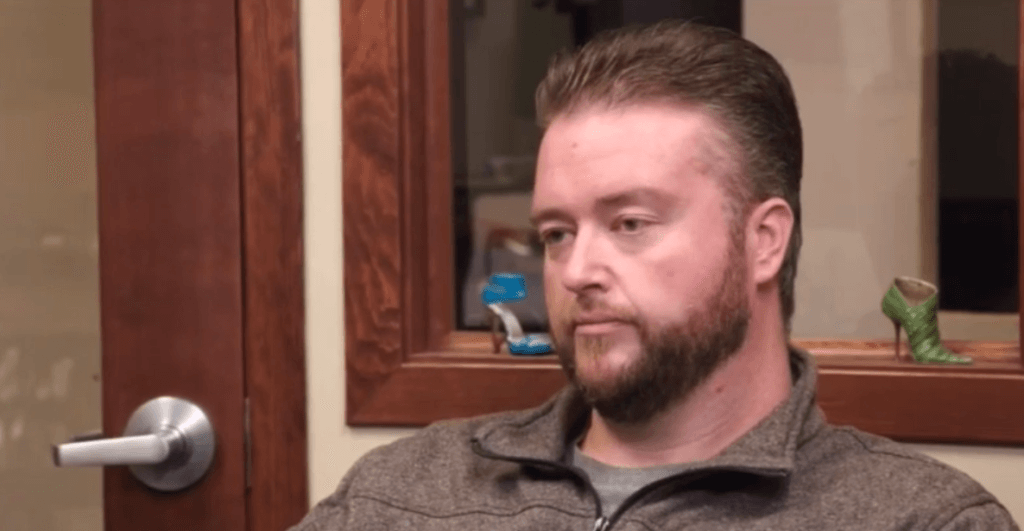 The attorney matter of factly asks Mike if he's considering canceling the Visa. He states that he doesn't know. The attorney says that if he does send a letter stating that he no longer supports the visa but he needs to know that he's absolutely sure before pulling the trigger.
The attorney also informs Mike that because they are throwing around words like "classified" that there's probably something very serious that is holding up the process and he should factor that into his decision.
Mike is adamant that he's still not looking to make any irrational decisions at the moment. He plans to take in all of the information clearly and eventually make an informed decision. Good luck with that, Mike.
Tune in two weeks as the drama continues…
Stay Connected With All About The Tea: Twitter Ι Instagram Ι YouTube