Love After Lockup
RECAP: Tensions Rise Between Cheryl & Josh's Mom On 'Life After Lockup'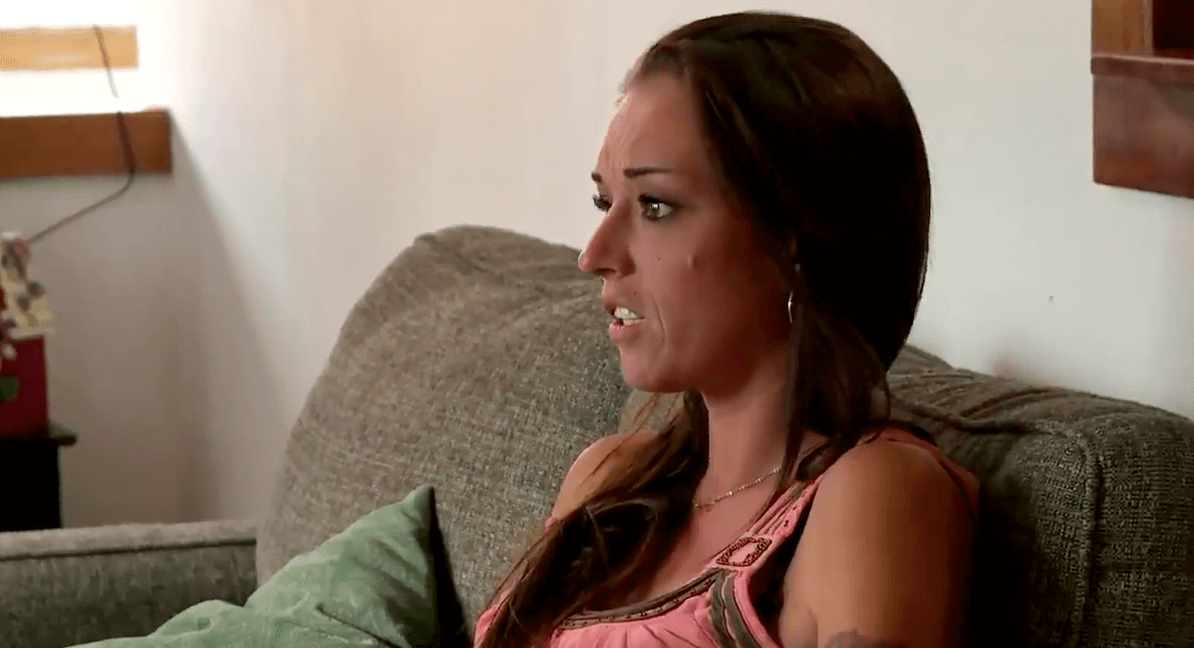 Welcome back to this week's episode of Life After Lockup.
Life After Lockup: Michael and Megan
This week's episode of Life After Lockup opens with Michael open hand slapping Roc (like a girl) after Roc confesses to "one thing leading to another" and sleeping with Megan. Instead of challenging each other to a duel, they go back to the hotel room to let Megan decide who she would rather be with. SMDH. Megan vehemently denies having any sexual relations with Roc, stating that the only person she's had sex with is Michael. Well… that's sad.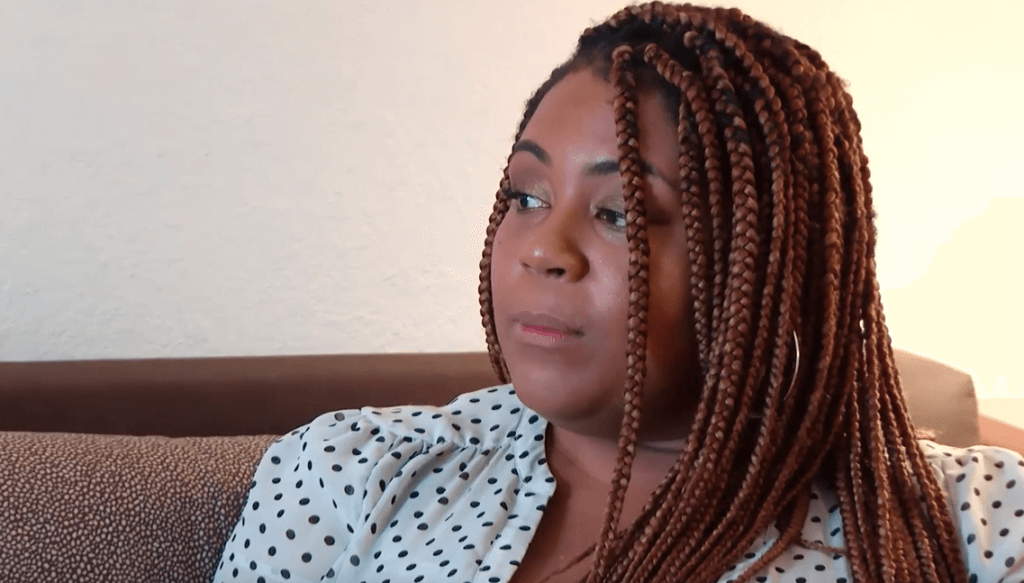 Once Roc is promptly excused right on out of the door Megan directly asks Michael if he's talking to other girls and he eventually admits that he is. She then gives him an ultimatum, insisting that she is not anyone's sister wife. It's either monogamy or nothing. Real question: Does Michael even know what the word monogamy means???
Back in Rochester, Sarah gears up for a Mama's night out on the town. Sarah vows to never let Michael ruin anything for her anymore, confessing that she's not the same Sarah and he doesn't fit in her life anymore. THANK YOU, NEXT.
Sarah cozies up to a man at the bar by the name of Nate who pledges to buy her drinks ALL NIGHT LONG. She confesses to him that although she is single, she is still legally married. SEE MICHAEL?! Honesty is the best policy!
She eventually ends up parting ways with her new friend but not before exchanging numbers AND saliva. UH OH. I see you Sarah.
Later, Michael confesses that even though he likes Megan, he's not keen on her invading his business and focusing on him talking to other women. He admits that he's losing interest in Megan quick.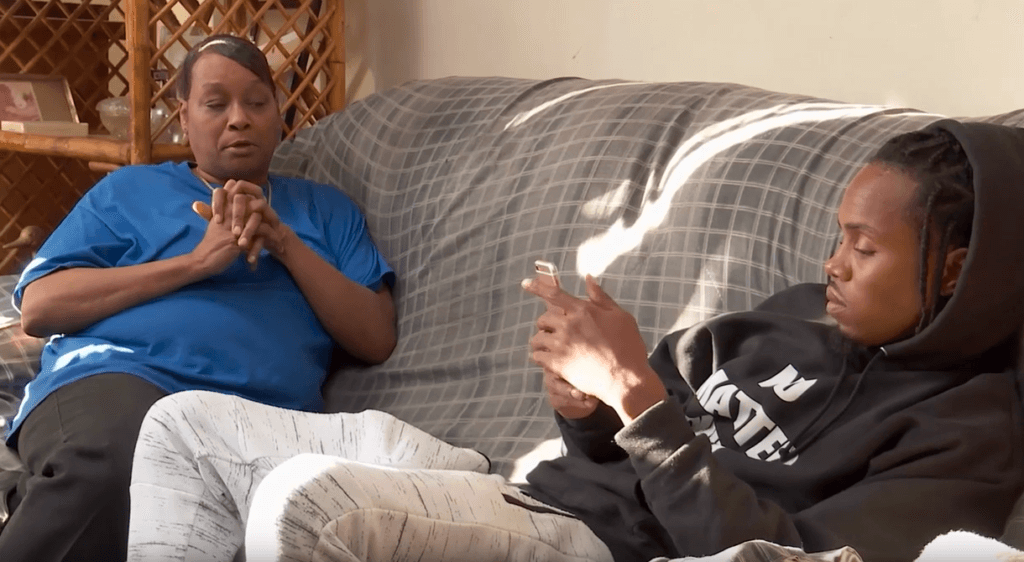 Life After Lockup: Tony and Angela
Angela's redneck woman backyard BBQ attempt appears to have backfired as she is met with Tony banging on her door bright and early the next morning. According to Tony, this is his parole address and he has zero plans of going anywhere else. Angela eventually allows Tony in to take a shower and get ready for work but demands that he be gone for good before she returns.
Angela's sister, Donna Faye, pays her a visit later that evening and asks how the previous night went. Angela confesses that Tony did end up sleeping in the car and Donna Faye accuses her of wimping out. Donna Faye explains that she's disgusted by Tony but admits that she knows that Angela will eventually take him back.
Angela later confesses that she always gets sucked in by Tony's spell and says she can't just turn her love off for Tony. According to Donna Faye, however, that's a crock of s***.
Life After Lockup: Lacey and Shane
Shane receives a pep talk from his wingman before entering back into the lion's den his new home with Lacey. Unfortunately, once he returns, Lacey is not there. He resolves to sit up and wait for her to return.
She finally returns and confesses that John "is gone." Shane asks if he's dead. Wishful thinking Shane. NO, you DA! John is not dead. He's in jail for possession of drugs and paraphernalia. DUH. Shane somehow still manages to look at the bright side and proclaims that he is sure they will be able to make the marriage work now that this "John guy" is out of the picture. Sure, Jan.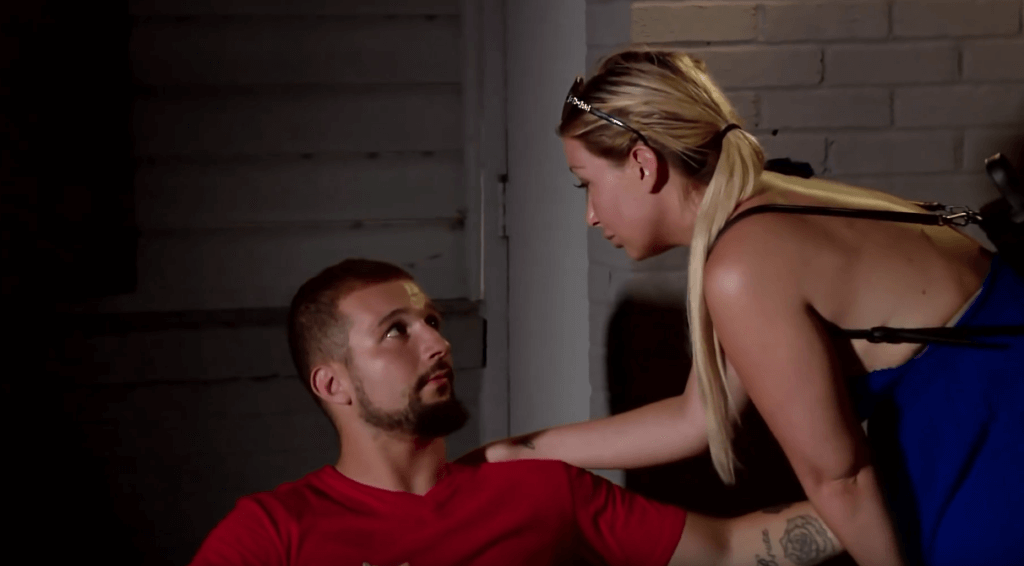 Lacey confesses to her friend, Miranda, that she and Shane got matching tattoos of each other's name where the sun doesn't shine and the look on her friend says it all. WTF?!
Life After Lockup: Cheryl and Josh
Cheryl's car breaks down while she's en route and she frantically calls Josh to come pick her up. After mulling it over for a minute or so, he finally agrees to ask his Mama if she will come pick her up.
His mom eventually agrees to pick Cheryl and her son up out of the blazing heat but she's quick to ask how long Cheryl and Josh plan to shack up with her before giving them a strict thee day time limit.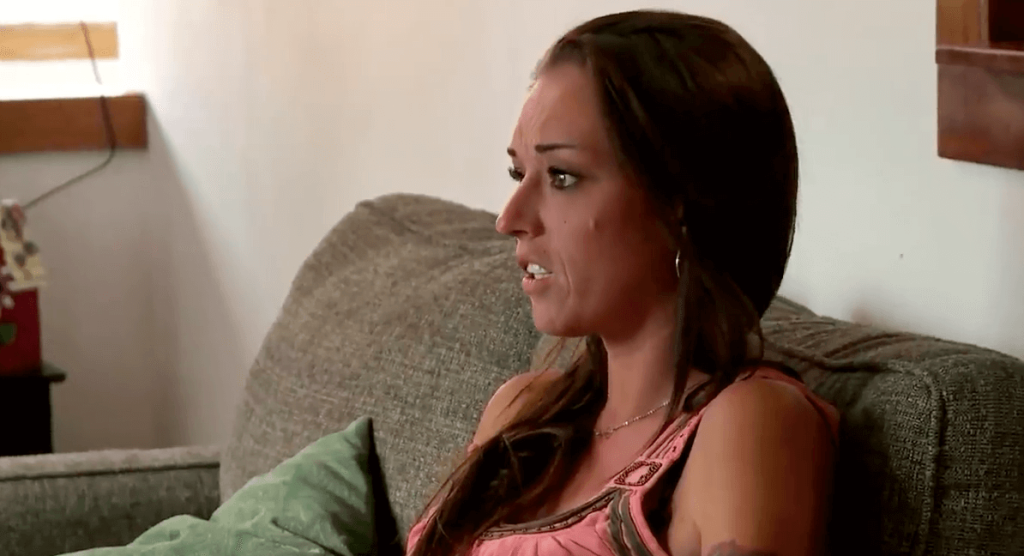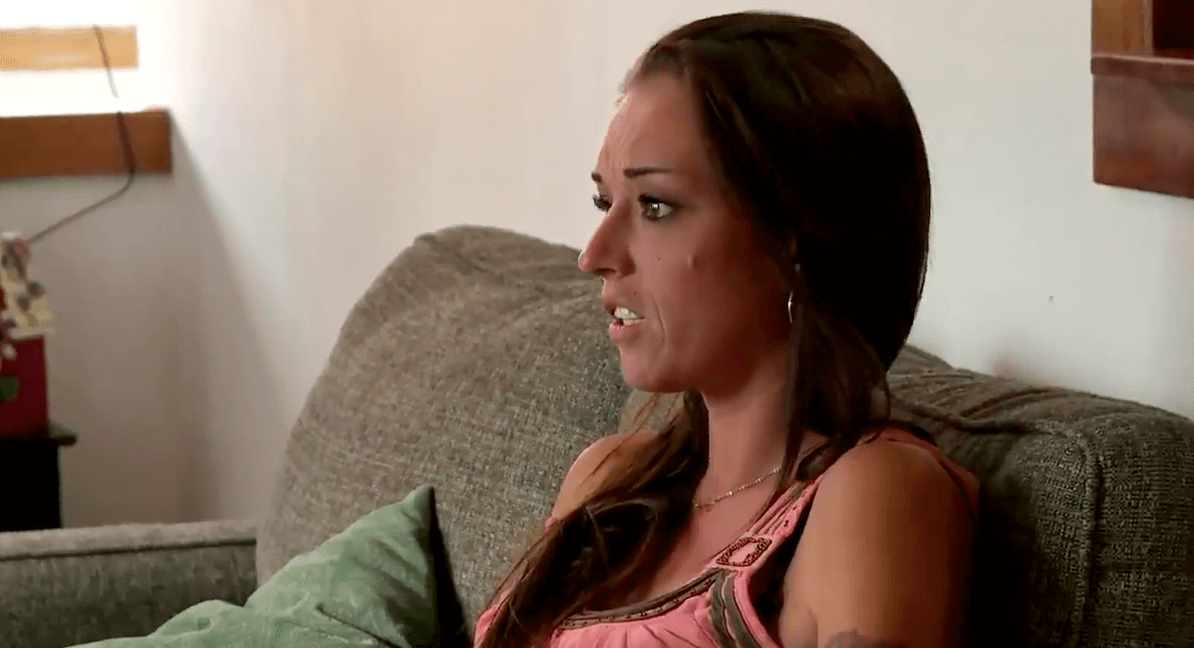 Back at the house, Tina gives them rules to abide by, expressing that there will be no slamming of doors and they better not expect her to be doing any cooking or cleaning on their behalf. She then drops a bomb when she matter of factly tells Cheryl that she better have "her boy" home by 9 pm every night. As one can expect, the curfew doesn't exactly go over well with Cheryl. Mama Tina then reminds them of their three-day timeline once more. Something tells me ol' Tina ain't playing around.
Life After Lockup: Tracie and Clint
Clint visits his mother, Alice, and breaks the news about Tracie being locked up yet again. Alice admits that she's extremely disappointed in Tracie, stating that she believed Tracie when she vowed to get clean this time around. Clint reveals to both his mother and father that he plans to try and get Tracie out of jail but his parents are adamant that it's not a good idea. He expresses that he just wants their support but his mother is quick to say that's not how it works and he does NOT have their support.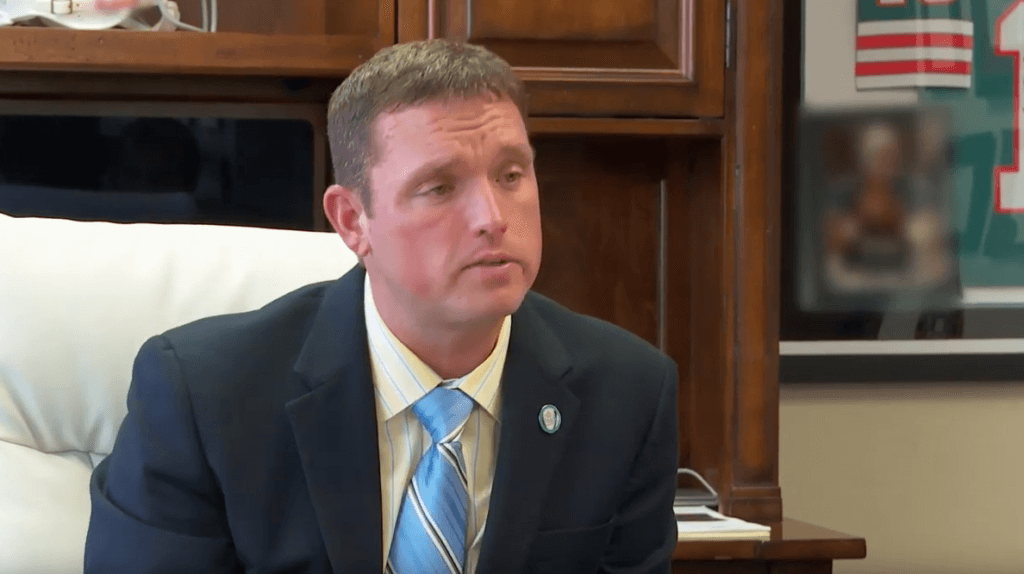 Life After Lockup: Brittany and Marcelino
Brittany bonds with her younger sister, Nicole, admitting that because she ran away and spent seven years in prison, she has missed out on a lot of time with her.
Brittany confesses to Nicole that she has plans to visit her mother and confront her regarding their past family issues. Nicole tries to talk her out of it, explaining that while their mother is in recovery, now is not the right time.
Brittany and her mother eventually have their serious talk and Brittany immediately starts unloading. Brittany confesses that she never felt like anyone cared about her and alludes to the fact that if she had been in a better place as a child she might not have resorted to doing drugs and other crimes.
Brittany confesses that the park they are currently in is where she used to sleep when she was homeless. Her mother seems genuinely remorseful for the pain that her mistakes caused Brittany but admits that her young age didn't help out at all. She apologizes for her pain and admits that if she could take her pain away she would.
Is Michael and Megan's love story coming to an end? Will Angela stay strong when it comes to Tony? Will Clint bail Tracie out of jail? Tune in next week to find out.
Stay Connected With All About The Tea: Twitter Ι Instagram Ι YouTube