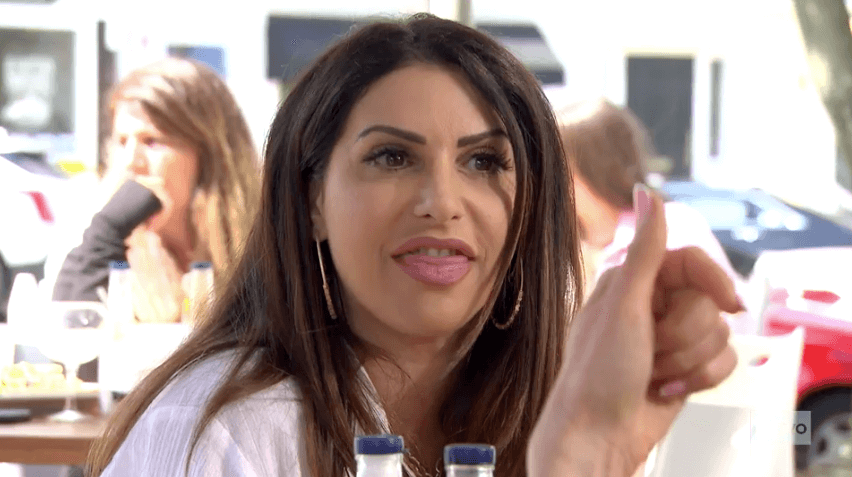 Jennifer Aydin's obsession with Jackie Goldschneider's wealth took an alarming turn on Wednesday night's episode of Real Housewives of New Jersey  — and the fan backlash has been scorching.
During the January 22nd episode, Jackie Goldschneider and Jennifer Aydin got into an ugly screaming match over finances on their trip to the Hamptons. Jennifer became fascinated with the value of Jackie's Hamptons home and the fact that Jackie comes from family money. The revelation caused her to opine that Jackie was "stingy," for not spending lavishly on her kids birthday parties. Jackie later found out about Jennifer's remarks and confronted Jennifer.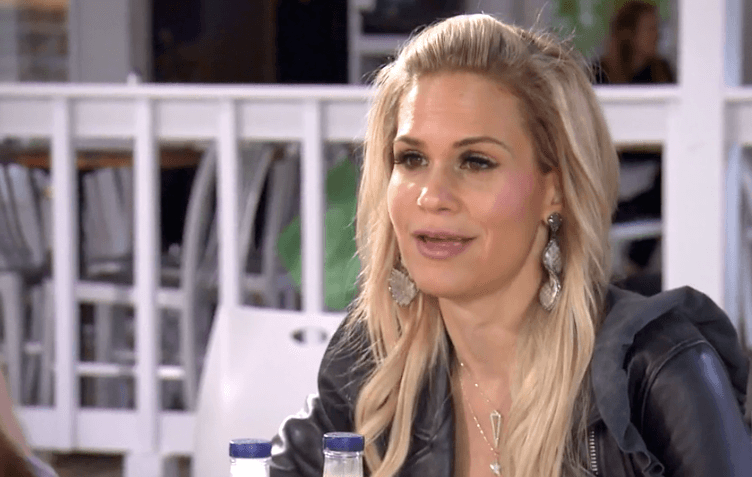 Many Real Housewives of New Jersey fans were outraged by Jennifer Aydin's implications and accused the Turkish diva of being jealous of Jackie's wealth — and Twitter erupted.
Jennifer seems to be a little jealous that she may not be the richest NJ housewife! #RHONJ

— Kimberly Burton (@burtonkim76133) January 23, 2020
I cannot believe the crap flying out of Jennifer's big mouth about Jackie's kids party! I think she's so jealous of her beach house she can't stand it! Who tells someone now to spend their money when they hardly know each other? No class or substance #RHONJ

— Housewife of TV ? (@HousewifeofTV) January 24, 2020
Jennifer is something else. Who talks like that. Classless. Obnoxious. NOBODY likes a bragger who talks about money all the time, who is nosy and tells people how to spend their money. She's a rich jealous bitch. #RHONJ

— ??Kimberly?? (@kimberly_raboin) January 23, 2020
WHY is Jennifer counting Jackie's pockets ?? She's SO jealous ??#RHONJ

— Just be cool. Don't be all like… uncool (@PTyenta) January 23, 2020
Jennifer went from being impress, jealous and then resentment with Jackie's money/lifeatyle?
#RHONJ

— Nedia Fran (@FranNedia) January 23, 2020
Jennifer is ridiculous. Maybe Jackie has money because she doesn't spend it on stupid shit #RHONJ

— Kiki Ruffin (@msruffluv) January 23, 2020
Jennifer's mad Jackie has her own money & controls how it gets spent. It never even occurred to Jennifer to invest money so now she's feeling insecure that her biggest investment is her janky Chanel earrings- while Jackie has real assets like real estate #rhonj

— Lisa Richards (@guiltyhousewife) January 23, 2020
jennifer's acting like jackie should've served these kids filet mignon and have beyoncé perform the halftime show as if pizza and basketball isn't standard procedure for that kind of party #RHONJ pic.twitter.com/4L8Hrswj5f

— karl (@scorpihobabe) January 23, 2020
The way Jennifer is going off on her about her kids birthday party seriously makes me feel sick. She is completely disgusting acting like she's taking away from her kids bc she gave them pizza. What a jealous classless trash bag. #RHONJ pic.twitter.com/H2tNRkk4Qh

— Mandy? (@Mandy_Loves_RHs) January 23, 2020
WTF does Jennifer care how much money Jackie spends on her kids birthday parties? The issue is Jennifer's jealous that Jackie's much richer than her! #RHONJ pic.twitter.com/IyCzvNNLYY

— All About The Tea ☕ (@AllAboutDaTea) January 23, 2020
Jackie Goldschneider explained where her wealth comes from in an interview with Bravo's Daily Dish.
"My parents both came from absolutely nothing," Jackie revealed. "My father grew up in the projects in Brooklyn and my mother grew up in Israel and came over here at 13 years old. She didn't speak any English; her parents had not a penny. They moved in with relatives in Brooklyn and my mom ended up graduating valedictorian of her high school. She went to Brooklyn College and she started a computer software consulting firm when she was in her late 20s, early 30s, and she ended up writing a lot of the software that huge companies were using… I love looking at her college yearbook because she was the only woman in the entire economies chapter of the yearbook."
As for how Jackie's mother parlayed her career success into monetary wealth, Jackie explained, "My parents were very smart about it. My father also did very well for himself and everything that they made together, they started investing. They invested in stocks, they invested in real estate, and they really did amazingly well for themselves."
Jackie shared that because of her background, it was understood any future husband would be signing a prenup, which she ended up having Evan Goldschneider do, although he also came from "some money too" and has a successful career.
"By the time my parents really started making money, I was already… almost 13 years old. I grew up in a little house in Staten Island. I was a scruffy kid; I didn't really have any money… So the way I am, money to me is not what makes you an impressive person or an admirable person, so it's not something that you brag about. And I buy things; I do spend money but I just don't flash it all over Instagram, because I find it tacky," she said.
And while Jackie definitely has family money, she shares she and Evan do not live off of it and they don't touch it at all. She shares that when she has received money from her trust fund, she's taken it and invested in real estate, which includes her Hamptons home as well as properties in Manhattan. In fact, the former attorney also runs a "small real estate management company."
Do you think Jennifer Aydin is jealous of Jackie Goldschneider's wealth? Sound off below!
The Real Housewives of New Jersey airs Wednesday nights on Bravo at 8 p.m. ET.
Stay Connected With All About The Tea: Twitter Ι Instagram Ι YouTube