Vanderpump Rules
RECAP: Tom Sandoval's 'Spitting Blood' After Stassi Schroeder Attacks Him On 'Vanderpump Rules'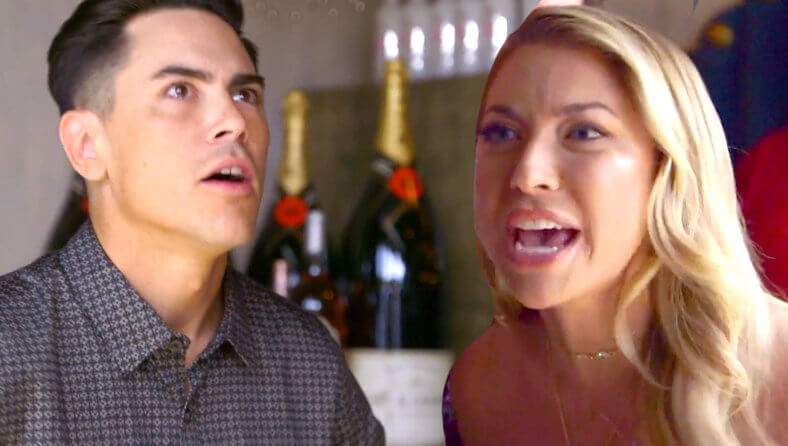 Welcome back to another episode of Vanderpump Rules.
This week's episode opens with Beau Clark aka Chef Beau-ardee throwing down in the kitchen for Stassi Schroeder, her mother Dayna and her brother Nicolai. Yes, it's true ladies and gentlemen. After a year of not speaking, Stassi and her mother have finally made amends. According to Stassi, her mother's emotional outbursts were just too much for her to handle at the time. Oh, wow. Pot??? Have you met Kettle?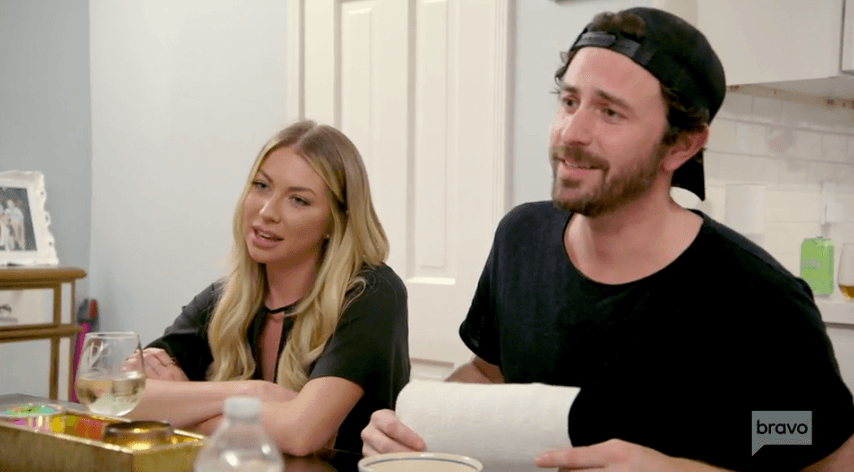 Back at Sur, newcomer Charli Burnett confesses to Dayna Kathan that she's never had pasta before. Okay girl. Are we talking about Pasta or are we talking about Paaaassssttttaaa? Something tells me it's not actually about the pasta.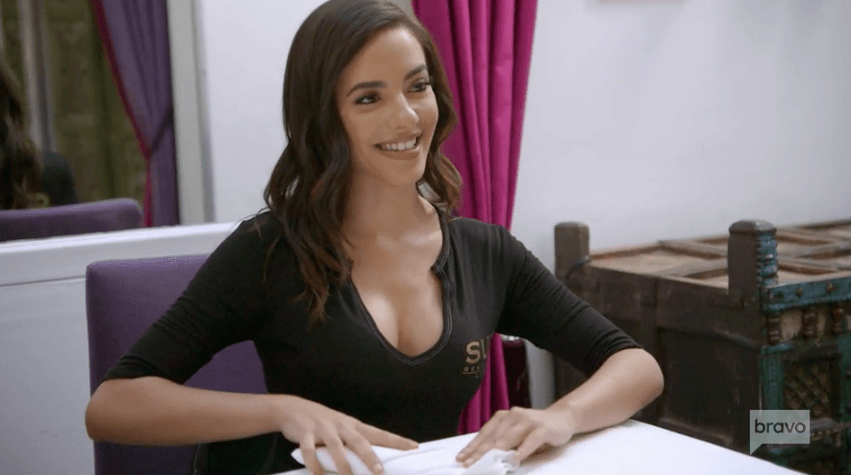 Scheana Shay crashes guys night and proceeds to rake Max Boyens over the coals for calling her "boy crazy" and, I must admit, homegirl CAME THROUGH with the receipts. She then reads every single text message he ever sent her out loud all of us viewers at home to hear. I guess the saying is true- not all heroes wear capes.
On the eve of Stassi's book party World War III ensues when Tom Sandoval steals a page right out of Tequila Katie Maloney-Schwartz's book and rage texts Stassi. In the text, he claims that he just found out about her book party and that they have no bartenders to work and he refuses to do so. He then threatens to kick her and her book party wristbands right out of TomTom. Later, however, we're gifted with footage that shows that he most certainly did know about her event prior. Hmm… something tells me someone's a little butt hurt that Stassi's NY Times Best Seller came out before him and Ariana's piddly cocktail book ever saw the light of day. Sorry not sorry.
On the day of the party, Tom Schwartz steps up to the plate and saves the day with not one but two bartenders to work the event. Phew. Stassi reads an excerpt from her book aloud and manages to make not only Kristen Doute, Jax Taylor and Brittany Cartwright uncomfortable but the entire room as well when she refers to her ability to still be friends with someone who slept with her ex-boyfriend. Insert nervous laughter here.
The party seems to go smoothly, that is until Sandoval and Ariana Madix make their dramatic entrance. Sandoval glides in with his head so puffed up that I almost wonder how it fit through the front doors.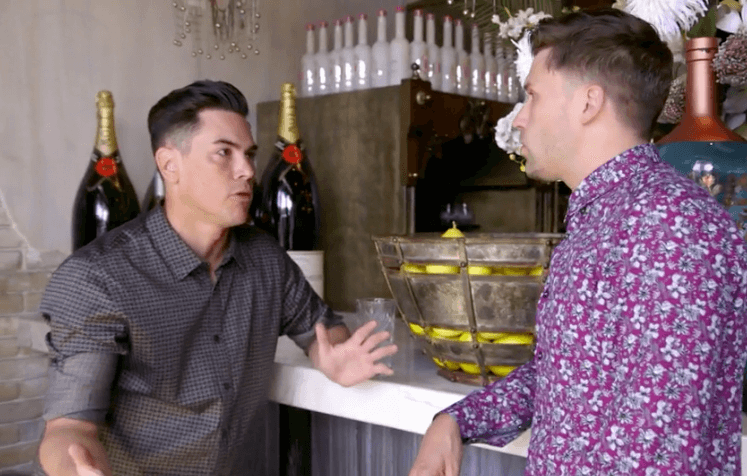 Schwartz asks Sandoval about the aggressive text messages and Sandoval goes into a tailspin rambling about how Schwartz doesn't understand that they had no one to staff the event, blah blah blah. Of course, Ariana  pipes in and Schwartz hits the nail on the head when he refers to them as an "echo chamber of negativity." Katie eventually says what everyone is already thinking, and calls Sandoval a big fat jelly bean. THANK YOU KATIE.
Stassi Schroeder eventually makes her way over and lets loose on Sandoval like we've never seen her before. Actually, maybe we have. Cue the footage from Stassi's season one birthday in Vegas with the lines "How Dare You?" and "This is MY PARTY." being thrown around ad nauseam.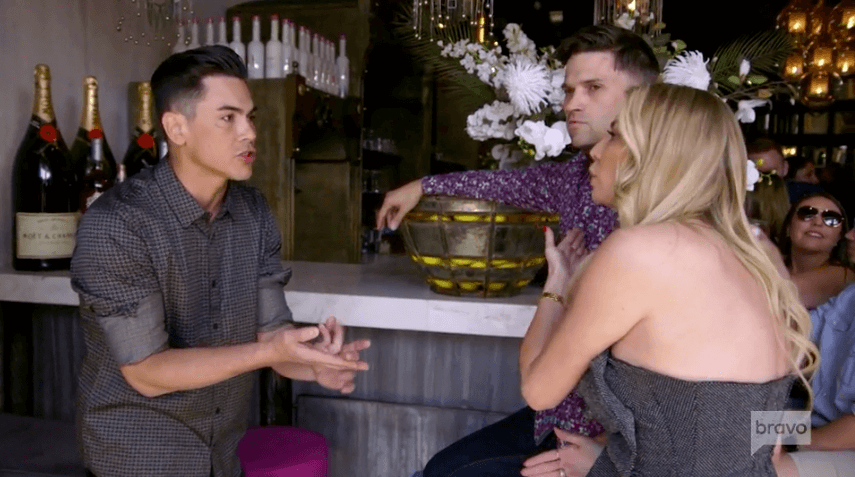 Sandoval was pissed off that Stassi Schroeder asked Lisa Vanderpump permission to hold her party at TomTom, instead of him. So when Stassi entered the bar with a lot of paying customers, she thought he'd be pleased. But he wasn't, and that irked her. "Is there a freaking issue?" she asked him after charging over to the host stand to talk to Sandoval directly. "What is not okay about having a bunch of customers in here, buying drinks from your bar?"
"I didn't get a single text message," Sandoval barks back before she cut him off and said, "Is it that I didn't come to you and kiss your ring? This is about you. I talked to Lisa." He then asked, "Does Lisa make the schedule here?" Stassi explodes on him. "Lisa owns most of this bar. I did a walkthrough with [Tom] Schwartz while you were having a boys' night. How dare you come in here right now and do this! How dare you! How dare you! You selfish, egotistical, piece of s***," she shouts.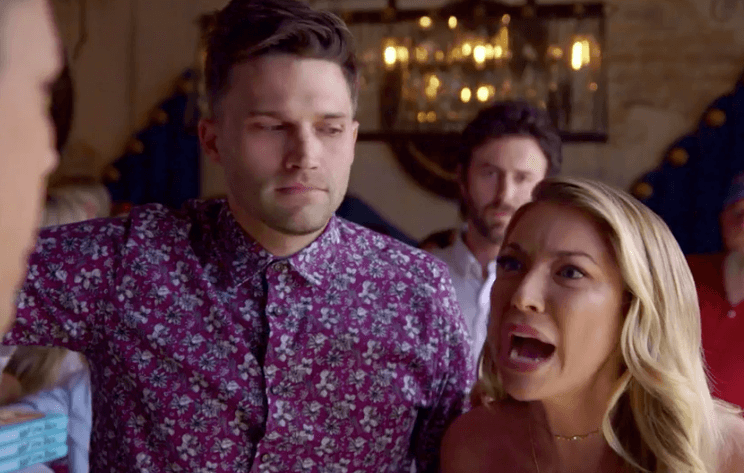 The next day Sandoval is quick to go tattle to Ken Todd — being careful to recount only his version of the story, of course. Ken tells his wife, Lisa Vanderpump, what Sandoval said, "Sandoval [is] spitting blood." But when Lisa asked him to clarify, he said, "What he said was that Stassi [Schroeder] was screaming and shouting at him in front of all the customers [at TomTom]." Ken claims that he would've thrown Stassi out and suddenly I'm stricken with PTSD from a certain other Bravo show we all know and love and those two little infamous words… yep… you know it…. "GOODBYE KYLE." Lisa's in shock by the news, "That's absolutely not okay," she tells her hubby. "I just didn't envisage that there would be a problem with [Stassi's] book signing. I mean, it's not like it's New Year's Eve or Pride or Halloween — I'd understand that. But this is a book signing. Come on guys." Then, Lisa said she had to "get to the bottom of it" and find out the "real story".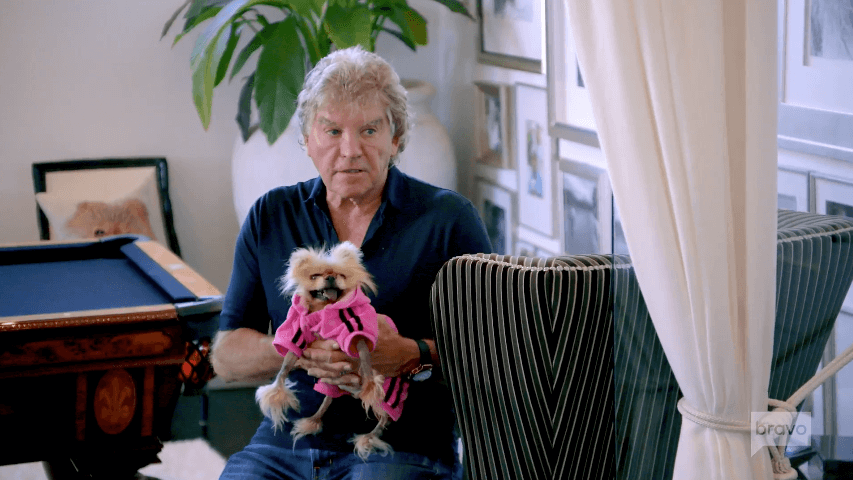 Tom Schwartz pays Sandoval a visit in an effort to hash things out explaining that he's just ready to get over the drama so he can go back to daydreaming about boobies and Miami Vices in South Beach for the joint bachelor/bachelorette party.
Tom Sandoval is adamant that Stassi humiliated and embarrassed him in front of everyone at his own bar and for that she must be banned from ever returning to TomTom again. Okay, suuuuure Jan. Maybe she can be banned from the five percent that you actually own, so maybe just the stoop on the back alley? How does that sound?
Schwartz confesses that deep down he knows that the whole issue stems from Sandoval's unwillingness to bartend Stassi's event at his own bar. Talk about a Bitter Betty…
The drama really heats up next week as the group heads to Miami for Jax Taylor and Brittany's joint bachelor/bachelorette party. Will everyone keep their cool or will the party go up in flames? Be sure to tune in and find out.
Stay Connected With All About The Tea: Twitter Ι Instagram Ι YouTube