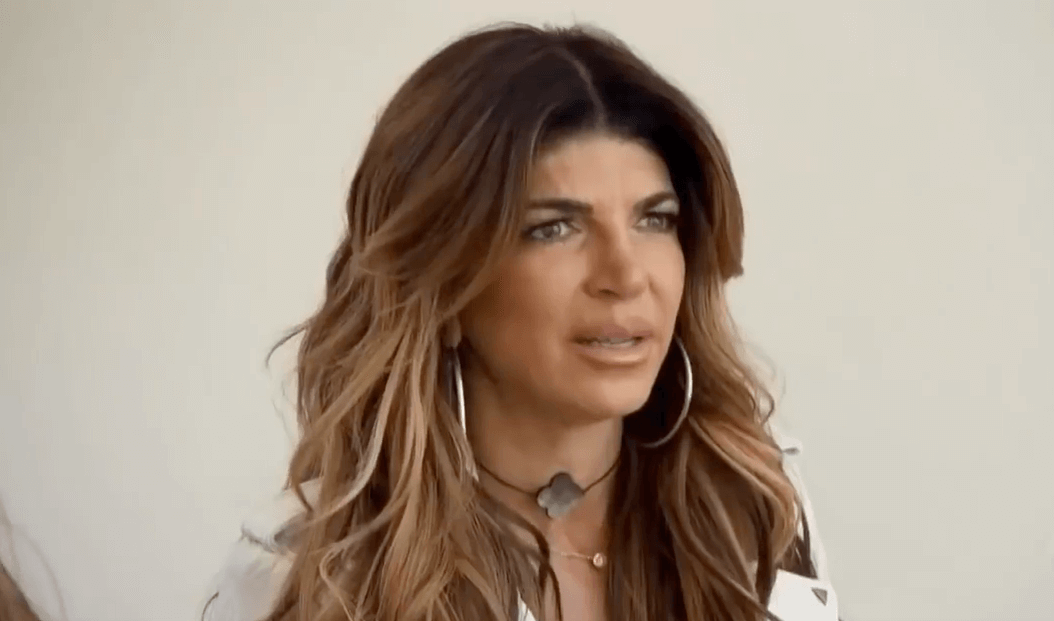 Teresa Giudice Confronts Margaret!
It's Mother's Day on the Real Housewives of New Jersey. And with the holiday comes drama, natch. So, let's dig in and see what these crazy ladies are up to this week.
The opening scene starts at Melissa Gorga's house. Gino and Joey balk at help Mel make a salad and complain she's taken their game controller. But it's a weekday, young guns. That means no gaming. Even Joe says the boys abuse their privileges. 
As Joe and Melissa drink wine, they discuss her fashion show from last week — which of course includes Teresa Giudice's bizarre behavior. But that's small potatoes compared to Melissa and Joe's hormone levels. Her ovaries are on point, but Joe's sperm is lagging. All that poison, but hardly any swimmers. The doc blames it on the growth hormones he's been taking to increase his bone density. But poor Joe. Only three lonely sperm, when he should have fifteen million… Sad, man. Just sad.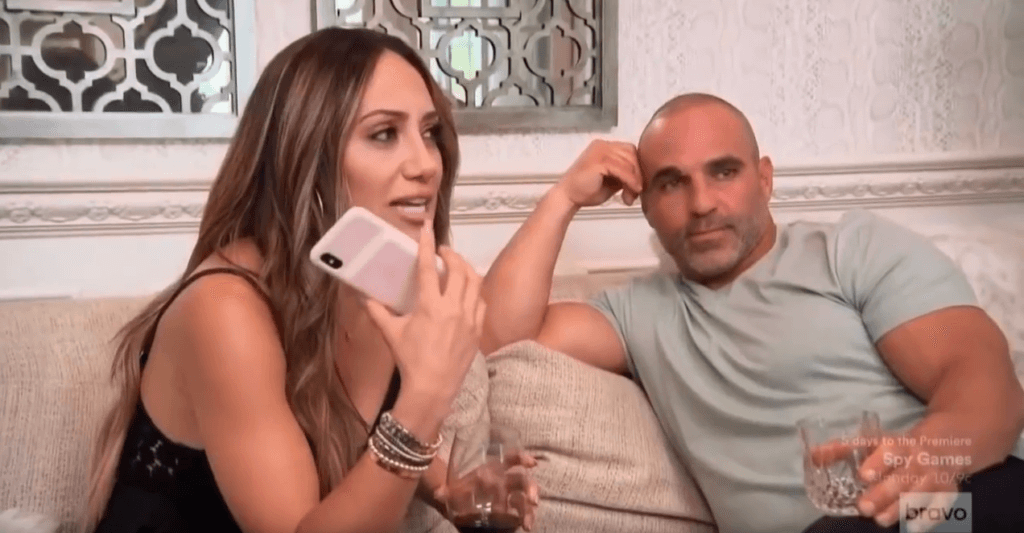 At Margaret Josephs' house, she's making dinner for her precious yorkie. Jackie Goldschneider stops by to look over the property next door. You'll remember that Marge wants to sell it, but so far, no buyers. Not even a nibble. But that's okay, because she plans a drag queen brunch for her gal pals, and that land is the perfect spot for Mother's Day.
Guess who's not invited? Teresa Giudice. Marge is feeling some kind of way toward her friend. Teresa refused to acknowledge Marge at the Envy fashion show, so why should Marge extend the olive branch?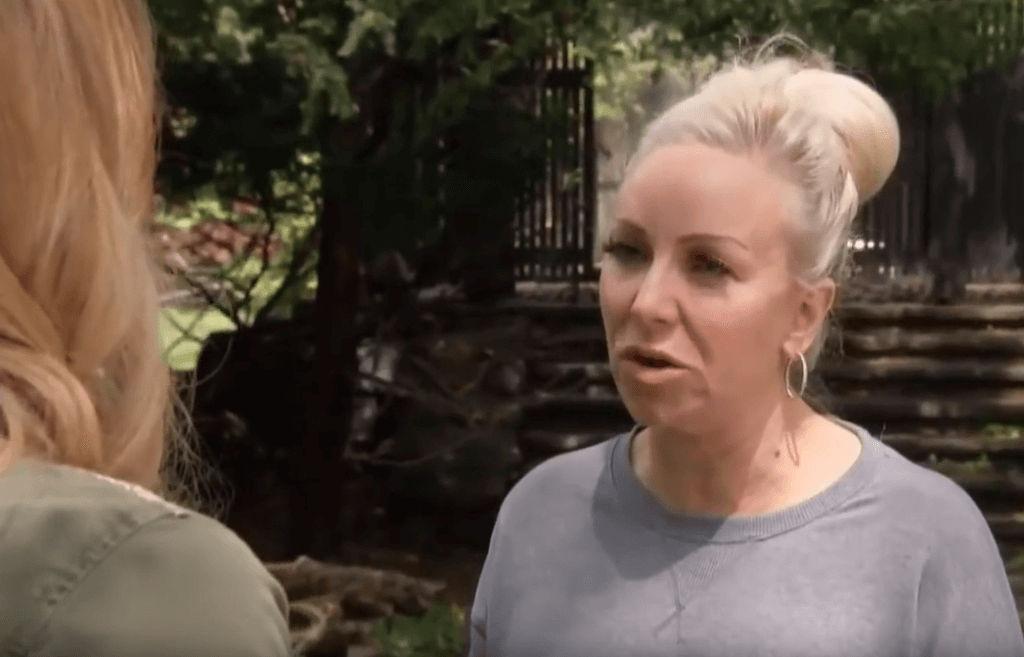 Jackie Goldschneider wants to have a weekend in the Hamptons. She hopes that by extending the invite to the ladies, they'll get to know her better. And she will be inviting Teresa, so hopefully Marge is cool with that. 
Dolores Catania meets Teresa for a pedicure. They talk about the fashion show. Apparently, Frankie and Gia have been texting each other ever since. Their mothers would love them to get together. 
Jackie calls Teresa and issues her invitation to the Hamptons. Dolores wonders if she's also invited. Why, of course. Jackie planned on extending her invite tomorrow — at Marge's house. You know, where Teresa is persona non grata. Whoops. I guess the cat's out of the bag now.
Teresa questions Dolores about the brunch, then acts all innocent as she tells Dolores she simply didn't have time to talk to Marge during the fashion show. Then she got pissed off and decided it would be better not to say anything at all. Dolores urges Teresa to make nice with Marge before things between them get too out of hand. 
On Mother's Day, Teresa's daughters are cooking breakfast. Gia micromanages Gabriella's pancakes, while Teresa's at the gym. When she arrives home, she tears up as she reads the card the girls got her. She has a hard time with Mom's Day after she lost her own mother and insists that Margaret should have included Teresa in her plans.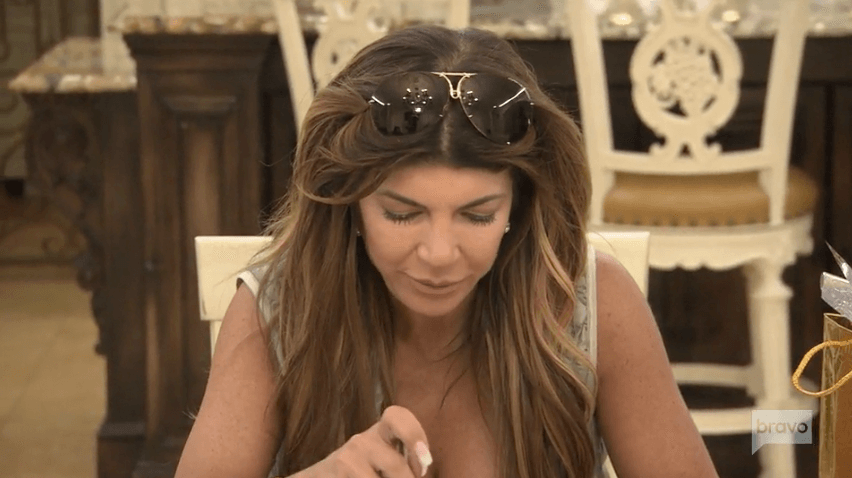 Juicy Joe calls to wish Teresa a Happy Mother's Day. She tells Joe that the girls bought her a necklace with her name written in studded rhinestones. Hey, Joe bought her a necklace with her name years ago. She doesn't remember. He berates her for having a selective memory. 
Teresa complains that Juicy turns the girls against her. But Joe is sad he's away from his family. The absence has made him appreciate them on a whole new level. Teresa berates him for not appreciating his family before he went away. We see a flashback of Juicy calling Teresa the C-word and saying he would miss the kids, not her, once he went to prison.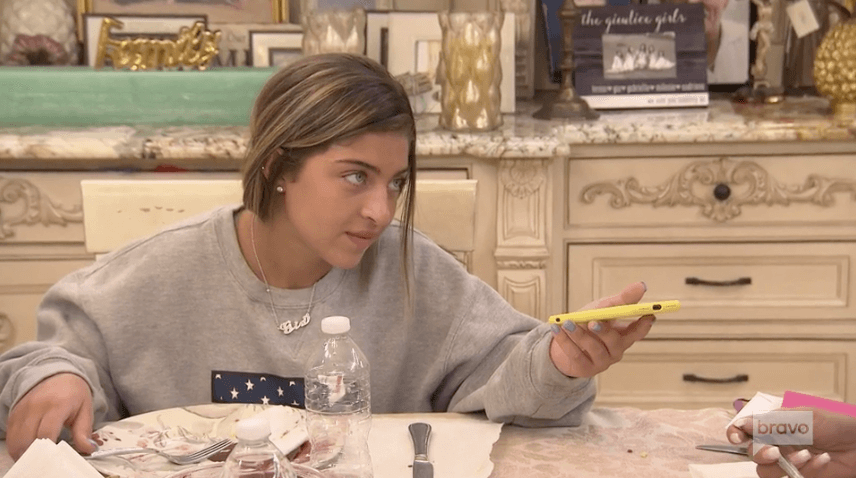 Teresa tells us she's not the same woman he married. She's changed. She won't tolerate his disrespect anymore. I guess now that she's no longer dependent on him, she doesn't have to placate him. Fair enough.
At Margaret Josephs' house, her party planner, Amy, has provided a bar and an omelet station. Marge Sr. makes an appearance. And then the drag queens arrive, adding color to the day. Jackie and her mother, Ann, arrive first. They're escorted to the back of the property by the queens. Jackie and her mom stop by next. Josephine is a little shocked at men dressed as women. Finally, Dolores and Melissa pop up on the scene, along with their mothers. They sit at the elaborate table and don rose-covered head pieces.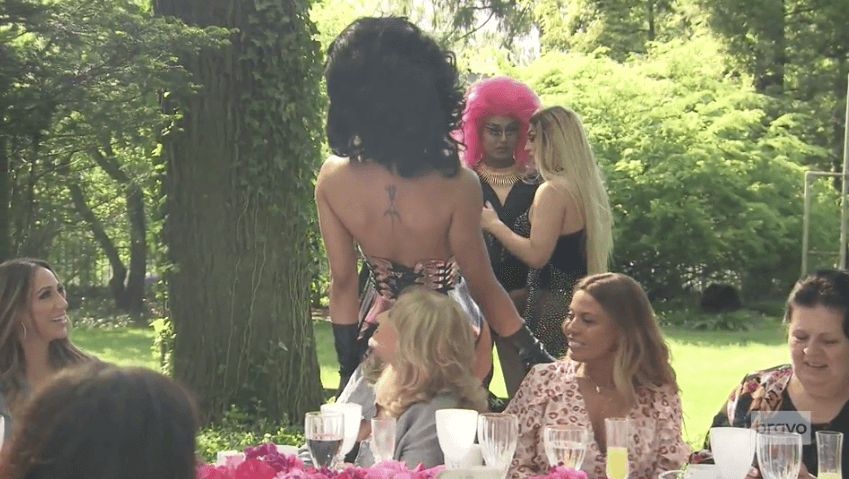 Talk turns to the Hamptons, and Jackie confesses that she spilled the beans about the Mother's Day brunch in front of Teresa. Dolores tries to explain to Marge that Teresa's dander was up about the comment Marge made, saying Teresa should be embarrassed by standing up for Danielle Staub. Marge admits that she's embarrassed by her own behavior, but she never caused bodily harm. Danielle can't say the same. Jen points out that her mother always said a person is known by the company they keep. And Beverly isn't good company.
Melissa Gorga points out that the Namaste Teresa isn't the real Teresa. The real Teresa is the table-flipping, dirt-slinging woman we've all gotten to know over the past decade. Again, Dolores urges everyone to talk and keep a clear head. When Marge says she's not impressed with Teresa's character, Dolores predicts a war is coming. And it's going to get ugly.
They finally put the Teresa Giudice issue to bed and talk about what they were like as young girls. Melissa was a good girl. Dolores was forbidden from living with a man without marrying him first. And Jen's mom would try and find her a husband at every wedding they attended. But Jackie came from a more progressive family. When Jackie's live-in boyfriend wanted to marry her, she had her mother buy the ring from him, saying it was too soon for them to marry. When the time was right, she'd sell it back to him at the same price. How much was the ring? Fifteen-thousand smackeroos.
Jennifer's mom complains that Jen was hard-headed and never listened. Marge Sr. didn't make any rules for Margaret. But one thing Marge never did was drink alcohol, mainly because her mom drank too much, and Marge knew from an early age that she had to be the adult in the relationship.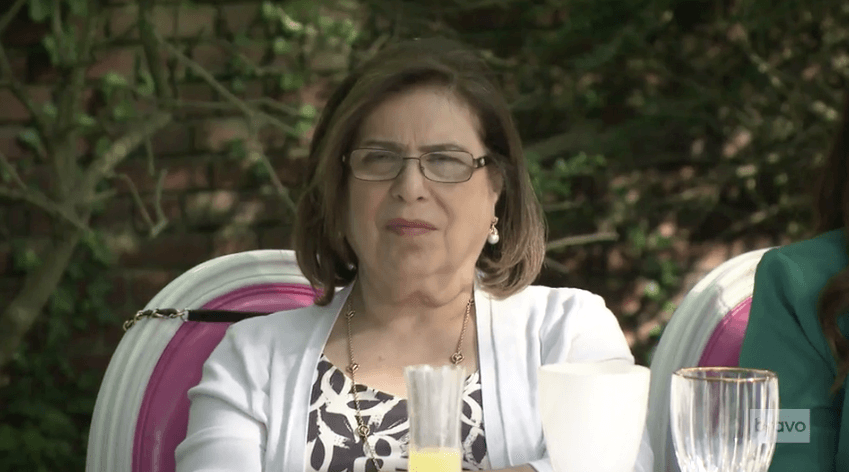 The queens come back and perform for the ladies. All the women seem to enjoy the show except for Josephine. She seems shocked, as she crosses her arms and squints in disapproval. All the ladies get up and dance. Again, except for Josephine. Marge sends them off with goody bags and happy memories.
The next day, Dolores takes dinner to the hospital, because that's the only time she gets to see her boyfriend, David. They slip outside to a private courtyard and discuss sniper school. David loved it. He's ready for round two. Dolores tells him how much she would have loved his company at the fashion show. Dolores points out that they have dinner at the hospital more than they have at home. He says nothing, just continues to shove chicken in his face.
She's tired of living in limbo. Is he going to propose or not? Eh, just give it time. Everything will fall into place. Dolores isn't buying it, and his non-answer answer only makes her more irritable. 
At Jennifer's house, her mother is cooking. They discuss the drag show from the day before. Josephine thought the queens were just very tall women. When she found out they were men, she was shocked. Jennifer brings up her brother, Steven, and the fact that Josephine refuses to acknowledge that he's gay. Jen's mom insists she accepts her son, but she's so upset that the very subject makes her cry. Jen tries to get her mother to understand that she needs to embrace him publicly.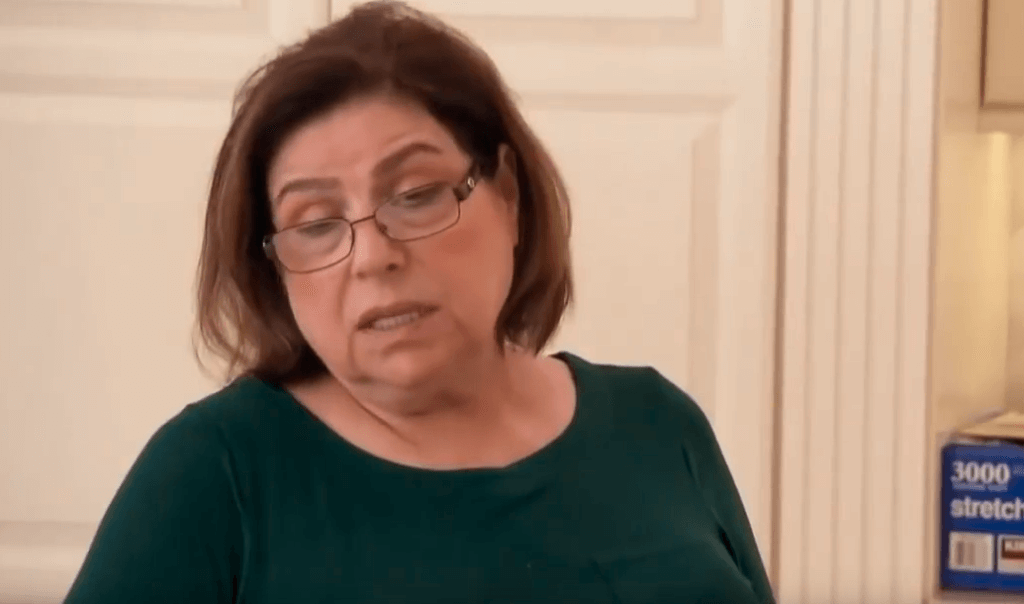 Margaret stops by Marge Sr.'s place. Marge has to leave her apartment and is packing, but not fast enough. There are plaid bags and dishes covering every surface.
Marge tells us that Marge Sr. was a wild woman. She dragged Margaret out to parties, kept her up late, and lived a life of chaos. The lack of organization still makes Margaret nuts. She wants to get rid of all the old crap, but Marge Sr. is like a rebellious teenager who doesn't want to get rid of anything. They compromise by agreeing to give an old pair of high heeled boots to the Vietnam Vets. Okay, then.
At Jackie's house, she's taunting her children about going to the Hamptons without them. At the Gorga's, Joe admits that he used to tear it up in the Hamptons back in the day. You know, when he still had active sperm. Marge is packing and having her assistant, Marlene, feel her boobs for some reason (psst, that's harassment, Marge!). Jennifer chats with husband, Bill, and texts Jackie for the address of the house in the Hamptons.
Jen looks up the home and discovers that Jackie rents it out for fifty-thousand a month during the season. The houses in the neighborhood are worth a few million. Who knew Jackie came from money?!
At Teresa's place, she's griping about going away for the weekend. After all, it's raining. (Huh? That's some kind of Teresa logic I don't understand.) She calls Dolores to complain about Juicy Joe. How dare the girls take his side when she's busting her hump for them all? Teresa also isn't interested in being around Margaret. Dolores wants everyone to get along with each other. Otherwise, it's going to be a loooooong weekend.
Jackie, Marge, and Melissa take one car. Teresa, Jen, and Dolores take the other. Jenn spills Jackie's financial tea to the other women, and Teresa drags Marge. On the other hand, Marge says she loves Teresa and hopes they can put the past behind them. Good luck with that, sis.
The first group arrives at the house, which is right on the beach. They tromp inside, taking in the white furniture and bedding. Marge and Melissa decide share a room. Marge brings a gift bag for Teresa, as Melissa demands they not put her in the middle of their arguments.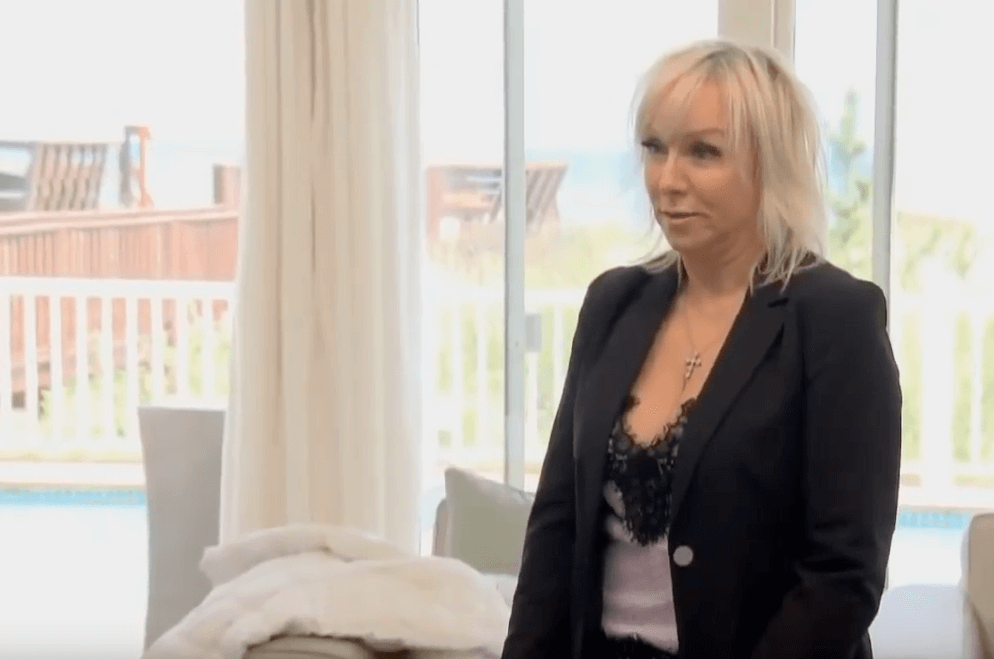 When Jen, Teresa, and Dolores land, they complain about having to carry their own bags. Teresa wastes no time taking a jab at Marge for not inviting her to the brunch. But…Marge brought along a goody bag. Teresa doesn't want a fucking goody bag, thank you very much.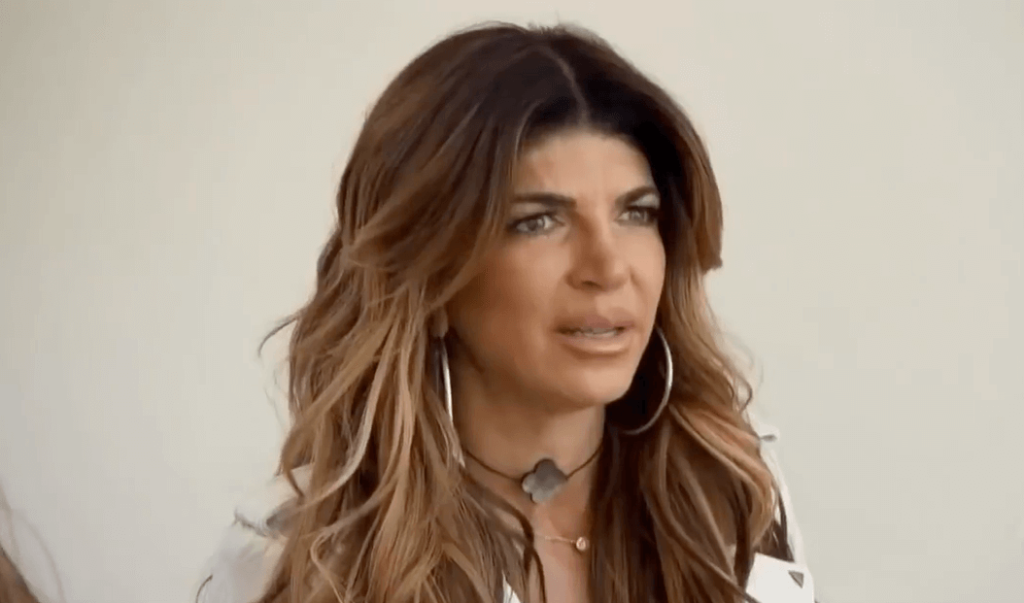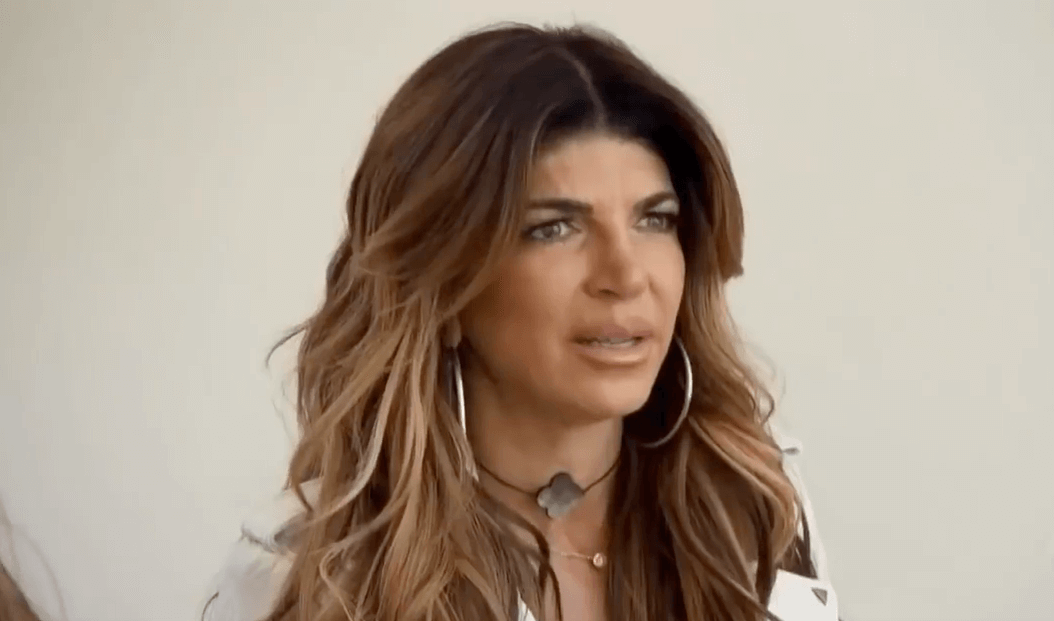 And this ends our episode. Looks like things will get explosive next week.
So, do you blame Marge for not inviting Teresa? 
Stay Connected With All About The Tea: Twitter Ι Instagram Ι YouTube