Welcome back to part two of the The Real Housewives of Dallas reunion. Who's ready to land this plane???
Part two opens with Brandi Redmond taking another swig from her trusty flask and LeeAnne Locken muttering under her breath, "let the hanging begin." Don't worry LeeAnne. That part doesn't happen until the second half of the show.
Instead host Andy Cohen and the ladies spend time discussing the trip to Thailand. The ladies reminisce on their fine dining experience at the condom restaurant, D'Andra Simmons modeling the haute couture L'Infinity dress, and of course their stroll through the Red Light District that landed them in not one, but two erotic shows.
Kameron Westcott is adamant that she had no idea what she was getting into when attending both the Lady Boy show and the Ping Pong show. Did Kameron miss the birds and the bees talk in seventh grade health class or…?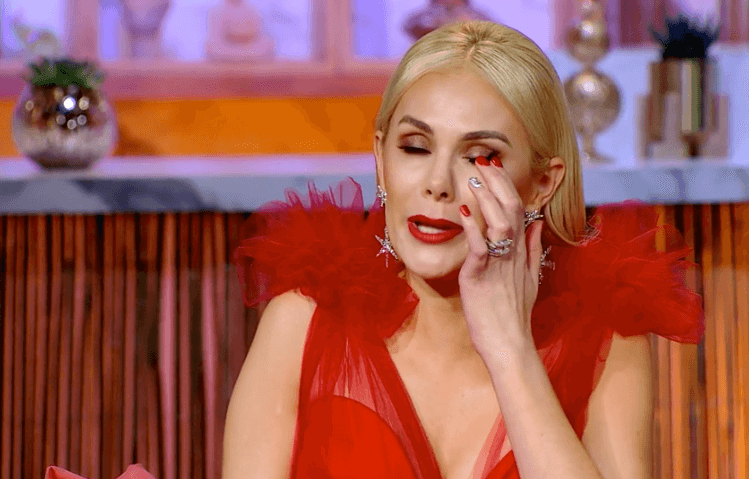 Kameron, who mere hours before made a huge deal out of being called an elitist, turns around and insinuates that she can essentially have Stephanie Hollman "banished" from Dallas society. UH OH. Stephanie and Travis better watch out. Maybe next time Kameron won't put in a such a good word for the Hollman's at the country club. Insert eye-roll here.
On a more positive note, we learn that after much prayer Mama Dee did actually decide to pay off D'Andra's office space lease. According to D'Andra, she and her mother are in a much better place now and the company is too. D'Andra reveals that she just got a deal with HSN and Dillards. Maybe she can help LeeAnne get her dress in Dillards. After working out those *minor* kinks of course.
While everyone loves to joke about Jeremy's lack of a job, we also learn that Jeremy is actually a disabled veteran who received a bronze star for saving another man's LIFE. SWOON. If it's even possible, sexy Jeremy just got even sexier.
Andy switches gears and gets down to the 'Mexican' remarks made by LeeAnne. LeeAnne admits that she made a terrible mistake by making those comments about Kary Brittingham and apologizes. Unfortunately for her, Kary's not buying it revealing that LeeAnne's never once privately apologized to her, only in front of the cameras.
When asked why she never reached out to Kary privately, LeeAnne Locken states that she was specifically told not to reach out by production but Andy quickly squashes that excuse, declaring that completely untrue.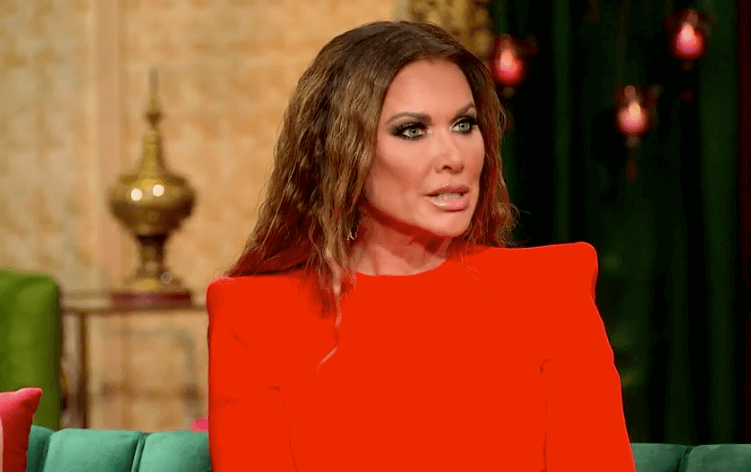 Andy also points out that LeeAnne's interviews over the past four months show her basically doubling down instead of showing any remorse. LeeAnne maintains that she had no idea that her comments were wrong until after it aired and she had many eye-opening conversations with the viewers who helped educate her.
Stephanie Hollman admits that she regrets never calling LeeAnne out for making the remarks. Andy takes a moment to discuss the fact that all of the ladies were under the impression that the remarks would never actually make it onto the show. Brandi confesses that she felt LeeAnne has always been protected by the powers that be so she assumed that the parts casting her in such a negative light would simply be edited out.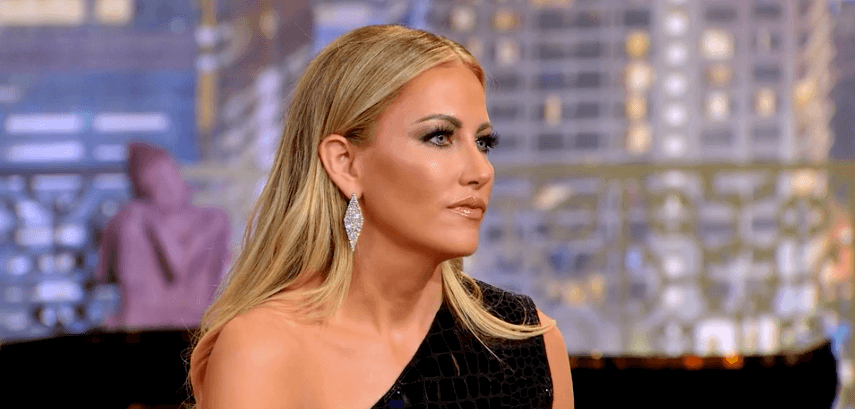 Kameron maintains she had every intention of making Kary aware of LeeAnne's hurtful remarks whether the comments made it on the show or not. Stephanie calls straight up BS on that, however, stating that production let Kameron know that they were going to use it right before she got in the car on the way to the party. 
Kary reveals that she was disappointed in both Kameron and Stephanie for not telling her sooner but also says that she realizes that's a very uncomfortable thing to have to tell a friend.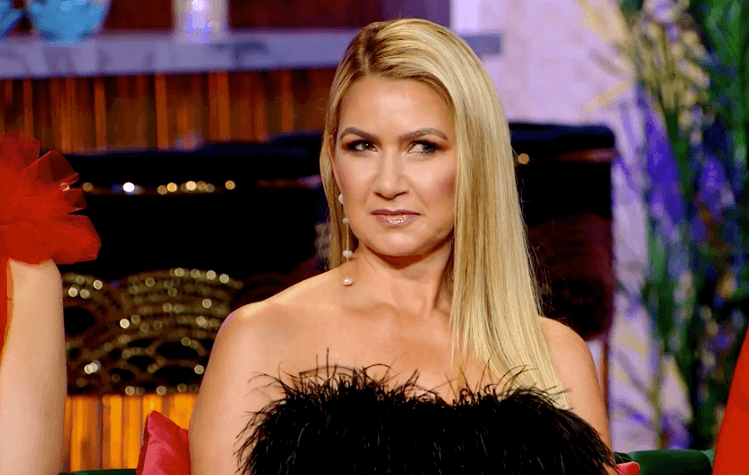 The reunion wraps with the ladies going around and saying what they are most sorry about. D'Andra apologizes for hurting LeeAnne's feelings in regards to her L'Infinity dress. Brandi apologizes to Kary for going to bed early the first night of the Mexico trip. Kary also apologizes for hurting LeeAnne Locken over her dress. Kameron apologizes to Kary for not telling her sooner. Stephanie apologizes for that too as well as not sticking up for Kary in the moment. And I think it's safe to say we're all aware of what LeeAnne is most sorry for.
Before parting, Andy channels his inner Oprah and gifts each of the ladies with a mongrammed baby elephant to commemorate the season. "YOU GET AN ELEPHANT. YOU GET AN ELEPHANT. YOU GET AN ELEPHANT." Cheers to THAT.
Stay Connected With All About The Tea: Twitter Ι Instagram Ι YouTube