Vanderpump Rules
RECAP: Jax Demotes Sandoval From Best Man To Groomsman on 'Vanderpump Rules' Season 8 Premiere!
In the words of Scheana Shay, "IT'S ALL HAPPENING." Welcome to the season eight premiere of Vanderpump Rules. We've got a lot of ground to cover so grab a couple of goat cheese balls, pour yourself a glass of Pinot Grigio and settle in. Let's get started. Shall we?
The show opens with the Toms making their grand entrance to TomTom in their motorcycle sidecar. How fitting. The staff scrambles to make sure the bar is in tip-top shape for their bosses, well at least when Lisa Vanderpump's not around.
Speaking of the staff, let's address all of the new faces in the group. I'm not gonna lie. I've had major anxiety about the new castmates. My motto's always been, "if it ain't broke don't fix it. " But, I must admit. After watching the show, I'm not mad at it. The meshing of the new with the old comes off almost… dare I say… seamlessly? And now we can all quit pretending that Lala Kent hops off of a PJ and into her hostess smock. THE JIG IS FINALLY UP FRIENDS.
We're first introduced to a busty blonde named, Dayna Kathan. We learn very early that there's a little sexual tension between Dayna and another new employee, Max Boyens. Unfortunately, there's a little trouble in paradise as we learn that Scheana and Max used to have a thing. Is there a barback that Scheana hasn't had a thing with? NVM. Don't answer that. Dayna appears somewhat threatened by this, especially when she learns that Max and Scheana have plans to spend the weekend together in Palm Springs.
Next up is Brett Caprioni. Scheana is busy showing him the ropes at SUR while simultaneously letting him know right off the bat that she's divorced. IT DOESN'T DEFINE HER THOUGH, OKAY?!!  Later, Brett confesses in his talking head that he and Scheana have actually already hooked up. Surprise, surprise.
In a shocking turn of events, we learn that ol' Bambi eyes herself is now a hostess at SUR. Will Raquel Leviss make Queen Lisa proud or will this backfire in her face quicker than the Ferrari that just recently crashed into SUR's front doors?
We quickly learn why Tom Sandoval was demoted from best man to groomsman. Turns out Jax is butt hurt that Sandy didn't make it to Jax's pre-bachelor party. A bachelor party before the bachelor party? Sounds legit.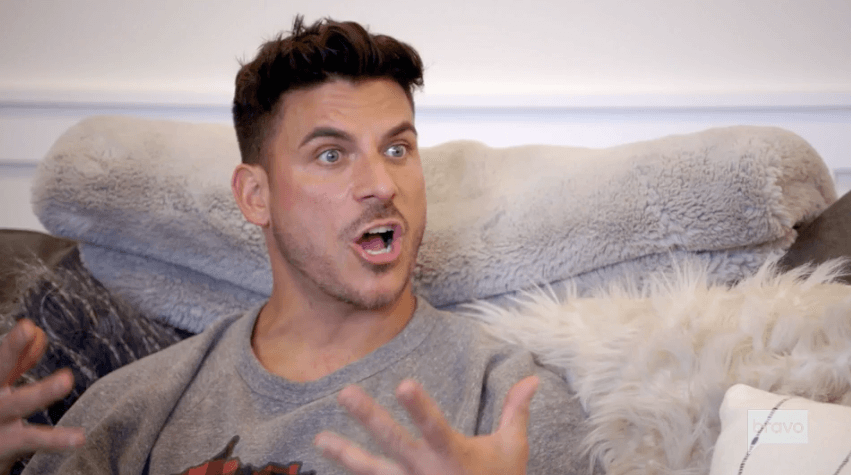 Stassi Schroeder is mourning the loss of her beloved grandmother while simultanously riding the high of her New York Times' Best Seller, Next Level Basic.
Stassi and Lisa share a touching moment before the conversation turns to Kristen Doute and her ever-changing relationship status with her boyfriend, Carter. Stassi admits that she's triggered by Kristen's willingness to only share her "version" of the truth. Could this really be the beginning of the end for the Witches of WEHO?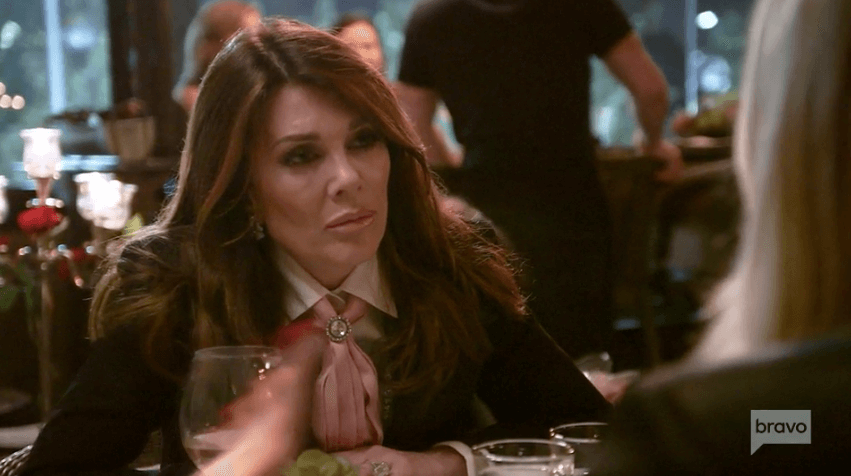 Meanwhile, in a faraway land called the Valley, Jax is mowing the lawn while Brittany Cartwright fluffs the pillows on their outdoor furniture outside of their white modern farmhouse. Roughly two houses down the street Sandoval and Ariana Madix are unpacking and scouting out the perfect area for Tom's breakdancing moves inside of their white modern farmhouse. Roughly two more houses down the road the Bubbas are hanging photos on walls of their… YOU GUESSED it- white modern farmhouse. Anyone else noticing a pattern here?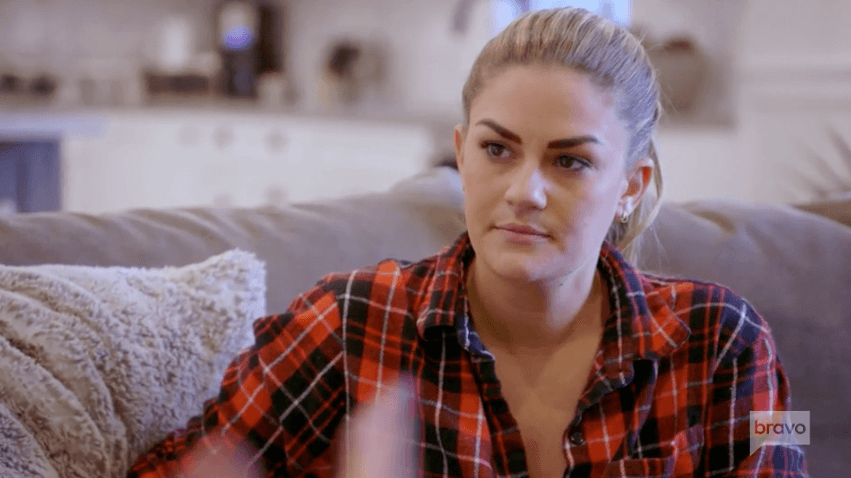 Unfortunately for Jax and Sandoval old habits really do die hard and they are once again duking it out for the highly coveted title of "number one guy in the group." Sandoval buys a modern farmhouse. Jax says, "I'll see you one modern farmhouse and raise you a wedding PLUS three kids." Will this game ever end? My guess is no.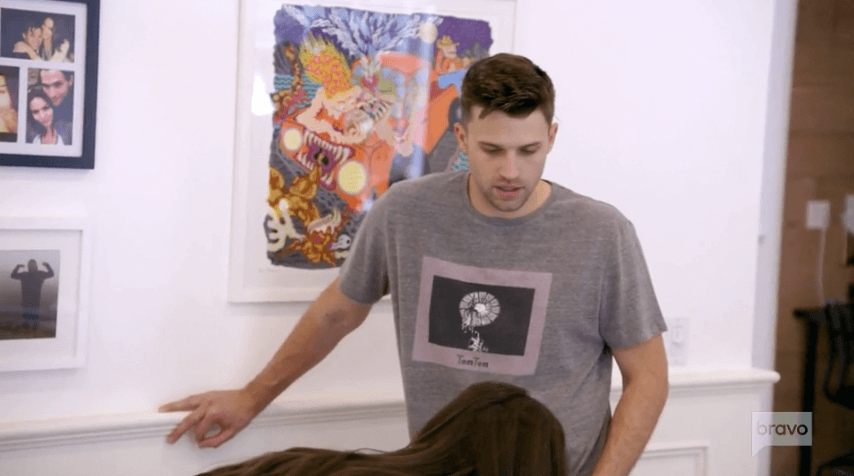 Turns out Kristen also bought a home in the Valley. A precious little bungalow that's all her own. Well except for her on-again-off-again boyfriend that she shares it with. Though, it's rumored that he doesn't share any of the bills, just the amenities. Cute.
We learn that Lala just celebrated seven months of sobriety and I must admit, it looks good on her. Homegirl is GLOWING.
Stassi Schroeder visits Kristen Doute in the apartment she's currently moving out of, which actually looks like it could be a promising contestant on the next episode of Hoarders. Stassi wastes zero time before getting down to it. Stassi admits that she feels as though she's been lied to when it comes to Kristen's relationship with Carter. Kristen is adamant that it's her right to change her mind but that Carter is really moving out this time. It appears that the two come to some sort of understanding but something tells me this is only temporary…
It turns out you can take the Vanderpump kids out of the crappy apartments but… well you know the saying. My point is that this housewarming party goes to hell in a handbasket faster than Rob Valletta can hang a flat-screen.
It starts off with Tom Schwartz giving the guests a tour of him and Katie Maloney-Schwartz's beautiful new home, taking great care to point out his favorite pooping bathroom. Now, combine Super Soakers filled with vodka and newcomers Max and Brett over in the corner referring to Scheana as "boy crazy" and you've already got a serious problem on your hands. Throw in crazy Kristen, Lala confronting sugar baby Carter and Tequila Katie finishing the evening off by publicly burning Kristen at the stake and you've got a nuclear disaster on your hands.
Just when you think things can't get any worse, groomzilla Jax is out in the hot tub berating Sandoval for not being there for him during such a pivotal point in his life. Doesn't Sandoval know that you only get married ONCE? Actually- don't you worry Sandy. So what if you're not Jax's best man anymore??? There's always next time.
Raise your glasses high and tune in next week as the drama continues…
Stay Connected With All About The Tea: Twitter Ι Instagram Ι YouTube